According to Norwegian corporate law, the board is responsible for the overall management of the Schibsted Group, while the CEO is responsible for the day-to-day management. The board has also established an audit committee and a compensation committee.
The role of the board is to supervise the day-to-day management as carried out by the CEO and Schibsted's general activities and ensure that appropriate management and control systems are in place. The board appoints the CEO and stipulates the job instructions, powers of attorney and terms and conditions of employment for the CEO.
The board has established internal rules of procedures that describe its responsibility, duties and administrative procedures. The rules of procedure also describe the duties of the CEO and his/her duties vis-à-vis the board. The board performs an annual self-assessment of its work which forms the basis for the nomination committee's annual board evaluation work. The Articles of association define that the board shall comprise from six to eleven members, in addition to deputy members. The Group's employees shall be represented on the board by the number of representatives in accordance with current agreements with the company. As of today, the board consists of ten members whereas seven are shareholder's representatives and three are employee representatives. The board's shareholder-elected members are elected for one-year terms. The employee-elected representatives are elected for two-year terms.
In addition to the elected board members, there is one observer attending the board meetings of Schibsted ASA. The observer is entitled to speak and submit proposals at the board meetings.

Karl-Christian Agerup (born 1962)
Chair of the board
Global partner at Antler from January 2020. Previously CEO of Oslotech AS from 2010-2020, co-founder and General partner of Northzone Ventures from 1997–2009, co-founder and CEO of Hugin ASA and project manager in McKinsey & Company. Agerup has extensive board experience, including from companies such as DNB ASA, Zalaris ASA and Startuplab AS (chair). Substitute board member in Schibsted ASA from 2003 – 2007 and Board member from 2008 – 2014. Agerup has since 2010 been an alternate board member in the Tinius Trust. Graduate of Copenhagen Business School and Master of science in management from Massachusetts Institute of Technology.
Board member in Schibsted since 2020. Proposed as chair of the board from the annual general meeting 2022.
Based in Norway.
Rune Bjerke (born 1960)
Deputy chair of the board
CEO of Scancem International (1999–2000), Hafslund ASA (2000–2006) and DNB ASA (2007–2019). Currently chair of board of Wallenius Wilhelmsen ASA and a board member of Norsk Hydro ASA. Bjerke has extensive board experience, including from companies such as Vipps AS, Statoil ASA, Storebrand ASA, Finans Norge and Renewable Energy Corporation AS. Bjerke holds the position as Adjunct executive in residence at Norwegian School of Economics (2020–). He also has experience as a political advisor in the Ministry of petroleum and energy, party secretary in the Oslo Labor party and finance council in the municipality of Oslo. Bjerke holds a degree in Economics from the University of Oslo, and a Master in Public Administration (MPA) from Harvard University, Kennedy School of Government.
Board member in Schibsted 2021. Proposed as deputy chair of the board from the annual general meeting 2022.
Based in Norway.

Philippe Vimard (born 1974)
Board member
Group Chief Operating Officer, Chief Technical Officer and board member of Doctolib, the leading healthcare software-as-a-service platform in Europe. Previously Chief Technology Officer of payment technology company Klarna in Sweden (2016–18) and Chief Operating Officer and Chief Technology Officer at online travel group eDreams ODIGEO in Spain (2011–15). Various positions in Expedia in North America and Europe from 2002 – 2010, including Senior Director, Lodging and Chief Technology Officer of Venere.com. Board Director of PATRIZIA AG, a publicly-traded real estate investment firm, since 2020. Educated in applied science at Maisonneuve College and computer science at CDI College in Montreal.
Board member in Schibsted since 2018, and Chairman of the remuneration committee, since 2021.
Based in France.
Satu Huber (born 1958)
Board member
Huber held the position as CEO of Elo Mutual Pension Insurance Company until March 2021. She has held a variety of CEO roles at financial organisations, including Local Tapiola Pension and the Federation of Finnish financial services. She was Director of finance and Head of finance division at the Finnish state treasury from 1997-2006. Prior to that she worked 16 years in banking, for Citibank, and for Union Bank of Finland and Merita (now Nordea). Huber sits on the board of Orthex Group, a leading Nordic producer of household products, is a member of the Finnish business and policy forum, as well as an active member of several other committees, such as the strategic committee of Agence France Trésor and foundations related to the Helsinki Swedish School of Economics. She has previously held board positions in listed companies such as Ahlsell, and YIT, Finnair. Master of Economic Sciences from the Helsinki Swedish School of Economics and Business Administration.
Board member in Schibsted since 2020
Based in Finland.
Hugo Maurstad (born 1965)
Board member
Hugo Maurstad is the Managing partner of Monte Rosa Capital. Maurstad was a partner in Altor Equity Partners in the period 2004-2021. Prior to Altor, he was 13 years with McKinsey & Company as a sr. partner, including leading the McKinsey office in Norway. Currently the chair of the boards of Sats, XXL, D-Fetch, and Odlo. Previous chairmanships include Rossigniol, Helly Hansen, Lindorff, Ewos, Navico, AGR and SPT. MSc of general economics from the Norwegian School of Management.
Board member in Schibsted from 2021.
Based in Norway.
Satu Kiiskinen (born 1965)
Board member
Satu Kiiskinen is the Managing Director for Tietoevry Transform and Country Manager for Tietoevry Finland. Tietoevry is a leading technology company with a strong Nordic heritage and global capabilities. Kiiskinen has worked at Tietoevry since 2013 in different executive positions varying from public sector, consulting and system integration to industrial and consumer services. Before joining Tietoevry, she has worked in various leadership positions with Elisa, BearingPoint, Netigy and KPMG. She is a member of the board at Technology Industries of Finland as well as at The Finland Chamber of Commerce and has been recognized as one of the top tech influencers as well as a female leader in Finland in 2021. Kiiskinen holds a master of science (economics) 1992 from Helsinki School of Economics and Business Administration.
Proposed as Board member in Schibsted from the annual general meeting in 2022.
Based in Finland.

Hélène Barnekow (born 1964)
Board member
Hélène Barnekow has recently served as CEO of Microsoft Sverige (2018-2022). She has previously held a number of executive positions within i.a. Telia, EMC and Sony Ericsson. Barnekow is currently a board member in Handelsbanken, GN Store Nord and Voyado, and Partner in Ascension AS. Barnekow holds a degree in economics/business administration.
Proposed as board member in Schibsted from the annual general meeting in 2022.
Based in Sweden.
Ingunn Saltbones (born 1971)
Employee representative 
Journalist in VG since 1997, covering current affair news, health and royalty, and more recently sex and relationships.  She was VG's Paris correspondent from 2002–2003. Senior health and safety representative in VG from 2011. Leader of the Editorial Union from 1999 to 2001. TV and radio reporter for NRK Buskerud from 1996 to 1997, freelancer for NRK news from 1995 to 1996. She has also worked for TV2 News, NRK Dagsnytt and the newspaper Vårt Land. Ingunn Saltbones hold a degree in journalism from Oslo University College of Applied Sciences (1994–96) and in French from the University of Oslo (1992–94).
Board member of Schibsted from May 2001 to May 2003 and since May 2015.
Based in Norway.
Torbjörn Ek (born 1977)
Employee representative 
Joined Aftonbladet as a reporter and videographer in 2005. Foreign correspondent in London for Aftonbladet  2009 – 2012, covering current affairs, politics, crime, sports and showbiz. Currently based at Aftonbladet's headquarters in Stockholm, covering showbiz, and also hosting and producing TV shows for Aftonbladet's online television. Elected member of the board of the local journalist union at Aftonbladet (2006-). Bachelor's degree in journalism from Stockholm University (1999-2001).
Board member of Schibsted since May 2016. Deputy Board member of Schibsted Media Group from 2012 to 2015.
Based in Sweden.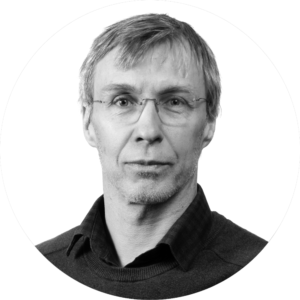 Hans K Mjelva (born 1966)
Employee representative 
Journalist in Bergens Tidende (BT) since 2002, covering business, the economy, politics and general news. In 2017, he changed to his current position as a political commentator in BT. He was leader of the Works Council at Schibsted 2018 – 2021, and a member of the Board of directors in BT 2015 – 2021 (employee representative). He has also worked for Gula Tidend, Klassekampen and NRK. Hans K. Mjelva holds a PhD in Business History from the University of Bergen (2005).
Board member of Schibsted since June 2021.
Based in Norway.
The Group Board's compensation committee
The compensation committee is a sub-committee to the board and has no decision-making authority. The compensation committee is elected by the group board for one year terms.
The compensation committee prepares matters relating to the group CEO's remuneration to the board. In addition, the committee assists the board in its work on the philosophy, principles and strategy for the compensation of leading executives in the Schibsted group. The committee also discusses issues related to the succession of key positions in the group. The committee was established in 2004.
It consists of the following members:
Philippe Vimard (chair)
Satu Huber
Ingunn Saltbones
The Group Board's audit committee
The audit committee is another sub-committee of the Board and serves as a preparatory and advisory body. The committee primarily assists the board in oversight, monitoring and quality assurance of the following main areas:
Company's periodic financial reports, financial statements and other financial information made available to its shareholders
Group's financial reporting, accounting, risks and internal controls, and regulatory compliance
Appointment, performance, and independence of the external auditors
The committee was established in 2007 and its updated mandate reflects the provisions of the newly enacted Norwegian Auditor's Act of 2021. The audit committee consists of the following three members who are elected by the Board for a one-year term:
Karl-Christian Agerup (Chair)
Anna Mossberg (until 5 May 2022; new member to be elected)
Rune Bjerke