We invest in great digital companies
We help smart founders and winning teams establish their products, scale their businesses internationally and maximise growth to become market leaders. We're always on the lookout for disruptive, scalable and innovative business models that create unique value. Over the years, we've made investments in companies like Blocket, Prisjakt, Hitta, TV.nu, Let's Deal, Lendo and many more. We've also successfully scaled concepts internationally.
Our offer to entrepreneurs
Financing
We provide funding to ambitious companies wanting to make a change and create unique value for consumers or businesses. So far we've helped more than 30 companies get a head-start on their journey to success.
Resources
Schibsted can offer deal-breaking expertise and a proven record of experience whether it's within marketing, tech, HR, legal, finance or even a great office space.
Reach and marketing power
With almost 1 billion monthly visits we offer a reach far beyond the ordinary and a proven scale-up model. By leveraging our own media channels and marketplaces, we can create tailormade marketing that optimises both spread and real impact.
A day with the Schibsted family
Sustainable investments
At Schibsted Ventures, we invest in disruptive, scalable and innovative businesses that create unique values and aim to become market leaders. We also believe sustainability is a fundamental part of building strong and successful businesses. As a responsible investor, owner and actor in the investment industry, we need to be constantly aware of how our investments impact society and the environment. It is equally important that we continue to support and guide our entrepreneurs to develop and adopt sustainable practices once they are part of our venture portfolio. Read more about Schibsted's strategic orientation and approach to sustainable investments throughout our investment process in our policy.
Read more
Meet some of our entrepreneurs
Hypoteket - Carl-Johan Nordquist and Dag Wardaeus Rocker - Dennis AhlsénAnjali Bhatnagar, TørnTherese Cappelen, SYDAlexander Raknes, CampanyonEdgeir Vårdal Aksnes, TibberOla Degerfors, Hygglo Thuc Hoang, Firi
"Through Schibsted we can continue to find new potential business fields. We still control the company but have chosen Schibsted as our investor to get access to their great input and network. "
Hypoteket - Carl-Johan Nordquist and Dag Wardaeus
Hypoteket was founded by Carl Johan Nordquist and Dag Wardaeus and is currently operating on the Swedish market. Hypoteket business idea is to disrupt the mortgage market by offering competitive morgages, financed by institutional investors, such as pension funds and insurance companies. The comapny uses Schibsteds channels to promote their products with successful results and is now growing rapidly.
"Although we are currently growing fast on our own, a great advantage onwards are the synergy effects we can create through Schibsted's other companies."
Rocker - Dennis Ahlsén
The experienced entrepreneurs Dennis Ahlsén, Mathias Johansson and Jonas Hultin had a vision to create a new alternative to traditional banks. In may 2017, Rocker was launched with a profound new take on banking operations. The offer is a 100% mobile bank, offering an attractive loan service to consumers.
"Schibsted is a long-term investor, who has all the prerequisites to be able to contribute to further growth and scaling of Tørn. The group has extensive expertise in the development of marketplaces and brand building, and they have the muscles we need for distribution, so that we can reach even more end users."
Anjali Bhatnagar, Tørn
Tørn is a marketplace for the construction warehouses' surplus stock. As much as 5-15% of the inventory at the construction warehouses is not sold and is part of an industry with a turnover of 50 billion annually. The customer pays online, pick up at the department store or have the goods delivered - saving both time and money, and together fighting unnecessary waste.
"The fact that Schibsted chooses to support a period care company shows the importance of what we do. Having a dignified menstrual experience is not a women's issue, it is a human right."
Therese Cappelen, SYD
SYD offers organic menstrual protection by subscription. All products are free of toxins and dyes and designed with both function and aesthetics in mind. The business model also includes a close collaboration with Save the Children, which means that for every package sold, SEK 3 goes to the organization's work for girls' opportunity to go to school during menstruation in parts of the world where safe protection is not available.
"Schibsted brings an opportunity for growth within marketing, sales and development in both existing and new markets. Many have opened their eyes to camping, outdoor life and various types of farm tourism. in recent years and the market has enormous potential. "
Alexander Raknes, Campanyon
Campanyon offers a digital marketplace for camping, tents, glamping and hammocks, among other things. The sustainable holiday trend, where experiences close to nature and accommodation are central, continues to grow. The service, which was launched in April 2021 by founders Alexander Raknes and Kristian Qwist, has rapidly become a popular booking platform for various campsites and forms of accommodation. The platform works in much the same way as Airbnb where the user either registers as a host or books accommodation.
"I am incredibly happy that Schibsted has taken the helm and demonstrated such faith in us. We have established a good collaboration in a short time, and I look forward to tackling the next challenges together with them."
Edgeir Vårdal Aksnes, Tibber
Tibber is the smart digital energy provider founded in 2016 by Norwegian Edgeir Vårdal Aksnes and Swedish Daniel Lindén. Their app replaces traditional utilities with smart technology, and supplies households with renewable energy at purchase prices. Tibber's vision is to make sustainable energy consumption simple and affordable for all households, and their mission is to reduce the residential energy consumption for European households by 20 percent. This is made possible by their app that provides consumers real-time analytics into energy usage, and pairs with a variety of smart home devices to reduce energy consumption at home.
"In general, the consumption in the western world is driven by low prices and large volumes, a wear-and-tear culture you could call it. We would rather see a consumption that is driven by quality and where the things you buy are used much more than they are today, mainly through sharing and reuse."
Ola Degerfors, Hygglo
Hygglo is the Nordic's largest peer-2-peer rental platform. the Company was founded in 2016 by Ola Degerfors and Axel Hellström with the simple motto: "Things should be used". With Hygglo you earn money from renting out the things you don't use every day and rent the things you need, when you need them.
"Our ambition is to make it safe and easy for customers to buy and sell cryptocurrencies. We are pleased to have Schibsted Ventures as a new investor especially now that Firi is facing a Scandinavian expansion. Together we will be able to accelerate our growth and expand to both Sweden and Denmark and continue to lead the cryptocurrency trading in Scandinavia. "
Thuc Hoang, Firi
Firi is a cryptocurrency platform established in 2017 by technicians who wanted to create a platform for trading of cryptocurrency that is easy, safe and fully compliant. Firi has grown to become a versatile team with headquarters at Aker Brygge, Oslo. With more than 125,000 customers, Firi is the largest platform for cryptocurrency trading in Scandinavia.
Our brands
{"brandsSorted":{"All":[{"ID":778993,"post_author":null,"post_date":"2018-07-27 14:04:41","post_date_gmt":"2018-07-27 12:04:41","post_content":"","post_title":"VG","post_excerpt":"","post_status":"publish","comment_status":"closed","ping_status":"closed","post_password":"","post_name":"vg","to_ping":"","pinged":"","post_modified":"2023-03-06 14:33:15","post_modified_gmt":"2023-03-06 13:33:15","post_content_filtered":"","post_parent":0,"guid":null,"menu_order":1,"post_type":"brand_post","post_mime_type":"","comment_count":"0","filter":"raw","target_id":"vg778993","logo":"https:\/\/static.schibsted.com\/wp-content\/uploads\/2018\/07\/27135251\/Schermata-2018-07-27-alle-15.52.27.png","alt":"Logo Verdens Gang","url":[["https:\/\/www.vg.no","www.vg.no"]],"title":"VG","subtitle":"More than 2 million daily visitors and 453 employees","location":"Oslo, Norway","country":[{"ID":439,"post_author":"1","post_date":"2021-11-03 14:49:40","post_date_gmt":"2021-11-03 13:49:40","post_content":"","post_title":"Norway","post_excerpt":"","post_status":"publish","comment_status":"closed","ping_status":"closed","post_password":"","post_name":"norway","to_ping":"","pinged":"","post_modified":"2021-11-05 08:58:04","post_modified_gmt":"2021-11-05 07:58:04","post_content_filtered":"","post_parent":0,"guid":"http:\/\/scom-schibsted-com-develop.seals.schibsted.pl\/?post_type=location_post&p=439","menu_order":0,"post_type":"location_post","post_mime_type":"","comment_count":"0","filter":"raw"}],"desc":"Verdens Gang is Norway's leading media house with more than 2 million daily users through VG.no and VG's printed newspaper. In addition, VG stands behind well-known brands like VGTV, E24, Godt, Minmote, Vektklubb, Dine Penger, Fri Flyt and Tek.no. VG also has a number of popular podcasts, like \u201cKrimpodden\u201d, \u201cGi\u00e6ver & Gjengen\u201d and \u201cHarm og Hegseth\u201d. Verdens Gang was founded by Norway\u2019s resistance forces after the country\u2019s liberation, with the first edition published on the street 23 June 1945.","landing_page":"","button_url":"","button_label":"","is_static":false,"locationIDs":[439]},{"ID":784056,"post_author":null,"post_date":"2018-08-10 14:22:44","post_date_gmt":"2018-08-10 14:22:44","post_content":"","post_title":"Prisjakt","post_excerpt":"","post_status":"publish","comment_status":"closed","ping_status":"closed","post_password":"","post_name":"prisjakt","to_ping":"","pinged":"","post_modified":"2022-10-17 17:21:20","post_modified_gmt":"2022-10-17 15:21:20","post_content_filtered":"","post_parent":0,"guid":null,"menu_order":2,"post_type":"brand_post","post_mime_type":"","comment_count":"0","filter":"raw","target_id":"prisjakt784056","logo":"https:\/\/static.schibsted.com\/wp-content\/uploads\/2018\/08\/14130042\/prisjakt.png","alt":"","url":[["https:\/\/www.prisjakt.nu","www.prisjakt.nu"],["https:\/\/www.prisjakt.no","www.prisjakt.no"],["https:\/\/pricespy.co.nz","pricespy.co.nz"],["https:\/\/pricespy.ie","pricespy.ie"],["https:\/\/pricespy.co.uk","pricespy.co.uk"],["https:\/\/ledenicheur.fr","ledenicheur.fr"],["https:\/\/hintaopas.fi","hintaopas.fi"],["https:\/\/prisjagt.dk\/","prisjagt.dk\/"]],"title":"Prisjakt","subtitle":"Founded: 2002","location":"Schibsted invested: 2006","country":[{"ID":437,"post_author":"1","post_date":"2021-11-04 14:49:05","post_date_gmt":"2021-11-04 13:49:05","post_content":"","post_title":"Sweden","post_excerpt":"","post_status":"publish","comment_status":"closed","ping_status":"closed","post_password":"","post_name":"sweden","to_ping":"","pinged":"","post_modified":"2021-11-05 08:57:16","post_modified_gmt":"2021-11-05 07:57:16","post_content_filtered":"","post_parent":0,"guid":"http:\/\/scom-schibsted-com-develop.seals.schibsted.pl\/?post_type=location_post&p=437","menu_order":0,"post_type":"location_post","post_mime_type":"","comment_count":"0","filter":"raw"},{"ID":439,"post_author":"1","post_date":"2021-11-03 14:49:40","post_date_gmt":"2021-11-03 13:49:40","post_content":"","post_title":"Norway","post_excerpt":"","post_status":"publish","comment_status":"closed","ping_status":"closed","post_password":"","post_name":"norway","to_ping":"","pinged":"","post_modified":"2021-11-05 08:58:04","post_modified_gmt":"2021-11-05 07:58:04","post_content_filtered":"","post_parent":0,"guid":"http:\/\/scom-schibsted-com-develop.seals.schibsted.pl\/?post_type=location_post&p=439","menu_order":0,"post_type":"location_post","post_mime_type":"","comment_count":"0","filter":"raw"},{"ID":441,"post_author":"1","post_date":"2021-11-02 14:53:11","post_date_gmt":"2021-11-02 13:53:11","post_content":"","post_title":"Finland","post_excerpt":"","post_status":"publish","comment_status":"closed","ping_status":"closed","post_password":"","post_name":"finland","to_ping":"","pinged":"","post_modified":"2021-11-05 08:59:15","post_modified_gmt":"2021-11-05 07:59:15","post_content_filtered":"","post_parent":0,"guid":"http:\/\/scom-schibsted-com-develop.seals.schibsted.pl\/?post_type=location_post&p=441","menu_order":0,"post_type":"location_post","post_mime_type":"","comment_count":"0","filter":"raw"},{"ID":443,"post_author":"1","post_date":"2021-11-02 14:53:29","post_date_gmt":"2021-11-02 13:53:29","post_content":"","post_title":"Poland","post_excerpt":"","post_status":"publish","comment_status":"closed","ping_status":"closed","post_password":"","post_name":"poland","to_ping":"","pinged":"","post_modified":"2021-11-05 08:58:41","post_modified_gmt":"2021-11-05 07:58:41","post_content_filtered":"","post_parent":0,"guid":"http:\/\/scom-schibsted-com-develop.seals.schibsted.pl\/?post_type=location_post&p=443","menu_order":0,"post_type":"location_post","post_mime_type":"","comment_count":"0","filter":"raw"},{"ID":1745567,"post_author":"4","post_date":"2021-11-01 10:27:30","post_date_gmt":"2021-11-01 09:27:30","post_content":"","post_title":"Denmark","post_excerpt":"","post_status":"publish","comment_status":"closed","ping_status":"closed","post_password":"","post_name":"denmark","to_ping":"","pinged":"","post_modified":"2021-11-05 08:59:45","post_modified_gmt":"2021-11-05 07:59:45","post_content_filtered":"","post_parent":0,"guid":"https:\/\/schibsted.com\/?post_type=location_post&p=1745567","menu_order":0,"post_type":"location_post","post_mime_type":"","comment_count":"0","filter":"raw"}],"desc":"Prisjakt was founded by Jonas Bonde and Franz H\u00e4nel and has since the start expanded globally onto nine markets including Sweden. It's an information and comparison service helping consumers find the lowest prices, best products and right retailers. Prisjakt is also established in the following countries: Norway- prisjakt.no, Finland- hintaopas.fi , Denmark \u2013 prisjagt.dk, Italy- pagomeno.it, England- pricespy.co.uk, New Zealand-pricespy.co.nz, France- ledenicheur.fr, Ireland- pricespy.ie\r\n","landing_page":"https:\/\/schibsted.com\/prisjakt\/","button_url":"","button_label":"","is_static":false,"locationIDs":[437,439,441,443,1745567]},{"ID":1484,"post_author":null,"post_date":"2018-07-25 13:17:39","post_date_gmt":"2018-07-25 13:17:39","post_content":"","post_title":"FINN.no","post_excerpt":"","post_status":"publish","comment_status":"closed","ping_status":"closed","post_password":"","post_name":"finn-no-2","to_ping":"","pinged":"","post_modified":"2022-06-03 15:35:48","post_modified_gmt":"2022-06-03 13:35:48","post_content_filtered":"","post_parent":0,"guid":null,"menu_order":4,"post_type":"brand_post","post_mime_type":"","comment_count":"0","filter":"raw","target_id":"finn-no-21484","logo":"https:\/\/static.schibsted.com\/wp-content\/uploads\/2018\/07\/25131532\/finn-logo-hovedlogo-rgb-300x155.png","alt":"","url":[["https:\/\/www.finn.no","www.finn.no"]],"title":"FINN.no","subtitle":"More than 1, 455 billion users in 2021 and 400 employees","location":"Oslo, Norway","country":[{"ID":439,"post_author":"1","post_date":"2021-11-03 14:49:40","post_date_gmt":"2021-11-03 13:49:40","post_content":"","post_title":"Norway","post_excerpt":"","post_status":"publish","comment_status":"closed","ping_status":"closed","post_password":"","post_name":"norway","to_ping":"","pinged":"","post_modified":"2021-11-05 08:58:04","post_modified_gmt":"2021-11-05 07:58:04","post_content_filtered":"","post_parent":0,"guid":"http:\/\/scom-schibsted-com-develop.seals.schibsted.pl\/?post_type=location_post&p=439","menu_order":0,"post_type":"location_post","post_mime_type":"","comment_count":"0","filter":"raw"}],"desc":"Norway's largest marketplace, FINN.no was founded in 2000. Ever since then, FINN.no has gained enormous popularity among Norwegians. In 2021 more than 1,455 billion users visited the marketplace, 18 billion page views were displayed and more than 14 million ads were published. Whether you buy or sell products, look for a house or a job, brows cars or boats or dream of your next holiday \u2013 Finn offers the opportunity to realize dreams and make sustainable choices.","landing_page":"","button_url":"","button_label":"","is_static":false,"locationIDs":[439]},{"ID":1732963,"post_author":null,"post_date":"2018-08-30 09:39:46","post_date_gmt":"2018-08-30 07:39:46","post_content":"","post_title":"Aftonbladet","post_excerpt":"","post_status":"publish","comment_status":"closed","ping_status":"closed","post_password":"","post_name":"aftonbladet","to_ping":"","pinged":"","post_modified":"2023-03-06 14:59:39","post_modified_gmt":"2023-03-06 13:59:39","post_content_filtered":"","post_parent":0,"guid":null,"menu_order":5,"post_type":"brand_post","post_mime_type":"","comment_count":"0","filter":"raw","target_id":"aftonbladet1732963","logo":"https:\/\/static.schibsted.com\/wp-content\/uploads\/2018\/08\/30142344\/aftonbladet_logo-300x45.png","alt":"Logo Aftonbladet","url":[["https:\/\/www.aftonbladet.se","www.aftonbladet.se"]],"title":"Aftonbladet","subtitle":"Almost 4 million users each day and 300 employees","location":"Stockholm, Sweden","country":[{"ID":437,"post_author":"1","post_date":"2021-11-04 14:49:05","post_date_gmt":"2021-11-04 13:49:05","post_content":"","post_title":"Sweden","post_excerpt":"","post_status":"publish","comment_status":"closed","ping_status":"closed","post_password":"","post_name":"sweden","to_ping":"","pinged":"","post_modified":"2021-11-05 08:57:16","post_modified_gmt":"2021-11-05 07:57:16","post_content_filtered":"","post_parent":0,"guid":"http:\/\/scom-schibsted-com-develop.seals.schibsted.pl\/?post_type=location_post&p=437","menu_order":0,"post_type":"location_post","post_mime_type":"","comment_count":"0","filter":"raw"}],"desc":"About four million Swedes access our journalism every day, giving us a unique position but also a great responsibility, as the beating heart of Swedish news, and a part of Swedish people's daily lives. \r\nMost of our users find us in their mobiles, but Aftonbladet is also available on the web, as online videos, podcasts, and a printed edition. We are where our readers are.\r\nAftonbladet's mission is to make Sweden a little better, the world a little more comprehensible and life a little easier.\r\nBreaking news is our fundamental pillar \u2013 but we love all parts of our journalism: investigative journalism, entertainment and lifestyle are also essential areas. And of course: Sportbladet \u2013 Sweden's largest news destination for sports. \r\nAftonbladet was founded by Lars Johan Hierta in 1830. Sportbladet first came out in May 2000.\r\n\r\n","landing_page":"","button_url":"","button_label":"","is_static":false,"locationIDs":[437]},{"ID":1355,"post_author":null,"post_date":"2018-07-18 10:21:09","post_date_gmt":"2018-07-18 10:21:09","post_content":"","post_title":"Blocket","post_excerpt":"","post_status":"publish","comment_status":"closed","ping_status":"closed","post_password":"","post_name":"blocket","to_ping":"","pinged":"","post_modified":"2018-12-17 09:59:53","post_modified_gmt":"2018-12-17 08:59:53","post_content_filtered":"","post_parent":0,"guid":null,"menu_order":6,"post_type":"brand_post","post_mime_type":"","comment_count":"0","filter":"raw","target_id":"blocket1355","logo":"https:\/\/static.schibsted.com\/wp-content\/uploads\/2018\/08\/30142440\/blocket_logo-300x70.png","alt":"Logo Blocket","url":[["https:\/\/www.blocket.se","www.blocket.se"]],"title":"Blocket","subtitle":"5 million weekly active users and 210 employees","location":"Stockholm, Sweden","country":[{"ID":437,"post_author":"1","post_date":"2021-11-04 14:49:05","post_date_gmt":"2021-11-04 13:49:05","post_content":"","post_title":"Sweden","post_excerpt":"","post_status":"publish","comment_status":"closed","ping_status":"closed","post_password":"","post_name":"sweden","to_ping":"","pinged":"","post_modified":"2021-11-05 08:57:16","post_modified_gmt":"2021-11-05 07:57:16","post_content_filtered":"","post_parent":0,"guid":"http:\/\/scom-schibsted-com-develop.seals.schibsted.pl\/?post_type=location_post&p=437","menu_order":0,"post_type":"location_post","post_mime_type":"","comment_count":"0","filter":"raw"}],"desc":"Blocket was founded in 1996 in the small town of Fj\u00e4lkinge, Sk\u00e5ne. It soon went from being a local website for buying and selling to the biggest marketplace in Sweden. Today, Blocket is still the number one marketplace, every week helping more than five million buyers and sellers find practically anything from designer furniture and strollers to cars, real estate and jobs.\r\n","landing_page":"","button_url":"","button_label":"","is_static":false,"locationIDs":[437]},{"ID":922,"post_author":null,"post_date":"2018-07-04 12:47:11","post_date_gmt":"2018-07-04 10:47:11","post_content":"","post_title":"Aftenposten","post_excerpt":"","post_status":"publish","comment_status":"closed","ping_status":"closed","post_password":"","post_name":"aftenposten","to_ping":"","pinged":"","post_modified":"2023-03-06 14:30:20","post_modified_gmt":"2023-03-06 13:30:20","post_content_filtered":"","post_parent":0,"guid":null,"menu_order":7,"post_type":"brand_post","post_mime_type":"","comment_count":"0","filter":"raw","target_id":"aftenposten922","logo":"https:\/\/static.schibsted.com\/wp-content\/uploads\/2019\/02\/21170224\/Aftenposten-new-logo-300x67.png","alt":"","url":[["https:\/\/www.aftenposten.no","www.aftenposten.no"]],"title":"Aftenposten","subtitle":"265,000 subscribers and 180 employees","location":"Oslo, Norway","country":[{"ID":439,"post_author":"1","post_date":"2021-11-03 14:49:40","post_date_gmt":"2021-11-03 13:49:40","post_content":"","post_title":"Norway","post_excerpt":"","post_status":"publish","comment_status":"closed","ping_status":"closed","post_password":"","post_name":"norway","to_ping":"","pinged":"","post_modified":"2021-11-05 08:58:04","post_modified_gmt":"2021-11-05 07:58:04","post_content_filtered":"","post_parent":0,"guid":"http:\/\/scom-schibsted-com-develop.seals.schibsted.pl\/?post_type=location_post&p=439","menu_order":0,"post_type":"location_post","post_mime_type":"","comment_count":"0","filter":"raw"}],"desc":"The newspaper Aftenposten was founded in 1860 by printer Christian Schibsted. During the 20th century, it became one of the most prominent and trusted news sources in the country. While the paper still is Norway's largest in terms of circulation, the focus of the newsroom today is to provide the public with a high-end digital source of independent news and analysis. Aftenposten\u2019s vision is to report and explain the biggest and most important events of our time. Aftenposten also has a number of popular podcasts, like Aftenpodden, Forklart and Foreldrekoden.","landing_page":"","button_url":"","button_label":"","is_static":false,"locationIDs":[439]},{"ID":783943,"post_author":null,"post_date":"2018-08-14 11:41:38","post_date_gmt":"2018-08-14 11:41:38","post_content":"","post_title":"Lendo","post_excerpt":"","post_status":"publish","comment_status":"closed","ping_status":"closed","post_password":"","post_name":"lendo","to_ping":"","pinged":"","post_modified":"2023-02-07 10:01:00","post_modified_gmt":"2023-02-07 09:01:00","post_content_filtered":"","post_parent":0,"guid":null,"menu_order":8,"post_type":"brand_post","post_mime_type":"","comment_count":"0","filter":"raw","target_id":"lendo783943","logo":"https:\/\/static.schibsted.com\/wp-content\/uploads\/2018\/08\/08095227\/Lendo-logo-300x106.png","alt":"","url":[["https:\/\/schibsted.com\/lendo-se","schibsted.com\/lendo-se"],["https:\/\/schibsted.com\/lendo-no","schibsted.com\/lendo-no"],["http:\/\/lendo.fi","lendo.fi"],["http:\/\/lendo.dk","lendo.dk"],["http:\/\/lendo.at","lendo.at"],["https:\/\/lendo.es","lendo.es"],["https:\/\/www.comparamais.pt","www.comparamais.pt"]],"title":"Lendo","subtitle":"Founded: 2007","location":"Schibsted invested: 2009","country":[{"ID":437,"post_author":"1","post_date":"2021-11-04 14:49:05","post_date_gmt":"2021-11-04 13:49:05","post_content":"","post_title":"Sweden","post_excerpt":"","post_status":"publish","comment_status":"closed","ping_status":"closed","post_password":"","post_name":"sweden","to_ping":"","pinged":"","post_modified":"2021-11-05 08:57:16","post_modified_gmt":"2021-11-05 07:57:16","post_content_filtered":"","post_parent":0,"guid":"http:\/\/scom-schibsted-com-develop.seals.schibsted.pl\/?post_type=location_post&p=437","menu_order":0,"post_type":"location_post","post_mime_type":"","comment_count":"0","filter":"raw"},{"ID":441,"post_author":"1","post_date":"2021-11-02 14:53:11","post_date_gmt":"2021-11-02 13:53:11","post_content":"","post_title":"Finland","post_excerpt":"","post_status":"publish","comment_status":"closed","ping_status":"closed","post_password":"","post_name":"finland","to_ping":"","pinged":"","post_modified":"2021-11-05 08:59:15","post_modified_gmt":"2021-11-05 07:59:15","post_content_filtered":"","post_parent":0,"guid":"http:\/\/scom-schibsted-com-develop.seals.schibsted.pl\/?post_type=location_post&p=441","menu_order":0,"post_type":"location_post","post_mime_type":"","comment_count":"0","filter":"raw"},{"ID":439,"post_author":"1","post_date":"2021-11-03 14:49:40","post_date_gmt":"2021-11-03 13:49:40","post_content":"","post_title":"Norway","post_excerpt":"","post_status":"publish","comment_status":"closed","ping_status":"closed","post_password":"","post_name":"norway","to_ping":"","pinged":"","post_modified":"2021-11-05 08:58:04","post_modified_gmt":"2021-11-05 07:58:04","post_content_filtered":"","post_parent":0,"guid":"http:\/\/scom-schibsted-com-develop.seals.schibsted.pl\/?post_type=location_post&p=439","menu_order":0,"post_type":"location_post","post_mime_type":"","comment_count":"0","filter":"raw"},{"ID":1745567,"post_author":"4","post_date":"2021-11-01 10:27:30","post_date_gmt":"2021-11-01 09:27:30","post_content":"","post_title":"Denmark","post_excerpt":"","post_status":"publish","comment_status":"closed","ping_status":"closed","post_password":"","post_name":"denmark","to_ping":"","pinged":"","post_modified":"2021-11-05 08:59:45","post_modified_gmt":"2021-11-05 07:59:45","post_content_filtered":"","post_parent":0,"guid":"https:\/\/schibsted.com\/?post_type=location_post&p=1745567","menu_order":0,"post_type":"location_post","post_mime_type":"","comment_count":"0","filter":"raw"},{"ID":1014,"post_author":"1","post_date":"2018-07-05 09:32:49","post_date_gmt":"2018-07-05 07:32:49","post_content":"","post_title":"Austria","post_excerpt":"","post_status":"publish","comment_status":"closed","ping_status":"closed","post_password":"","post_name":"austria","to_ping":"","pinged":"","post_modified":"2021-09-29 09:25:48","post_modified_gmt":"2021-09-29 07:25:48","post_content_filtered":"","post_parent":0,"guid":"http:\/\/scom-schibsted-com-develop.seals.schibsted.pl\/?post_type=location_post&p=1014","menu_order":0,"post_type":"location_post","post_mime_type":"","comment_count":"0","filter":"raw"},{"ID":1752218,"post_author":"4","post_date":"2021-06-28 16:19:06","post_date_gmt":"2021-06-28 14:19:06","post_content":"","post_title":"Portugal","post_excerpt":"","post_status":"publish","comment_status":"closed","ping_status":"closed","post_password":"","post_name":"portugal","to_ping":"","pinged":"","post_modified":"2021-06-28 16:19:06","post_modified_gmt":"2021-06-28 14:19:06","post_content_filtered":"","post_parent":0,"guid":"https:\/\/schibsted.com\/?post_type=location_post&p=1752218","menu_order":0,"post_type":"location_post","post_mime_type":"","comment_count":"0","filter":"raw"},{"ID":1752215,"post_author":"4","post_date":"2021-06-28 16:18:05","post_date_gmt":"2021-06-28 14:18:05","post_content":"","post_title":"Spain","post_excerpt":"","post_status":"publish","comment_status":"closed","ping_status":"closed","post_password":"","post_name":"spain","to_ping":"","pinged":"","post_modified":"2021-09-29 10:52:40","post_modified_gmt":"2021-09-29 08:52:40","post_content_filtered":"","post_parent":0,"guid":"https:\/\/schibsted.com\/?post_type=location_post&p=1752215","menu_order":0,"post_type":"location_post","post_mime_type":"","comment_count":"0","filter":"raw"}],"desc":"Lendo was founded by Dennis Ahls\u00e9n, Fredrik Jung-Abbou and Thomas Hjelm and is a marketplace for consumer and business loans operating in Sweden, Norway, Finland, Denmark, Austria, Spain and Portugal today. The service compares fees and interest rates from many banks and lenders, giving the customer a complete overview of the available alternatives and the freedom to choose which option suits them best.","landing_page":"","button_url":"","button_label":"","is_static":false,"locationIDs":[437,441,439,1745567,1014,1752218,1752215]},{"ID":779000,"post_author":null,"post_date":"2018-07-27 14:22:08","post_date_gmt":"2018-07-27 12:22:08","post_content":"","post_title":"Bergens Tidende","post_excerpt":"","post_status":"publish","comment_status":"closed","ping_status":"closed","post_password":"","post_name":"bergens-tidende","to_ping":"","pinged":"","post_modified":"2019-04-11 15:34:35","post_modified_gmt":"2019-04-11 13:34:35","post_content_filtered":"","post_parent":0,"guid":null,"menu_order":9,"post_type":"brand_post","post_mime_type":"","comment_count":"0","filter":"raw","target_id":"bergens-tidende779000","logo":"https:\/\/static.schibsted.com\/wp-content\/uploads\/2018\/07\/30142029\/bergens-tidende-300x46.png","alt":"Logo Bergens Tidende","url":[["https:\/\/www.bt.no","www.bt.no"]],"title":"Bergens Tidende","subtitle":"236 000 daily readers, 96 employees","location":"Bergen, Norway","country":[{"ID":439,"post_author":"1","post_date":"2021-11-03 14:49:40","post_date_gmt":"2021-11-03 13:49:40","post_content":"","post_title":"Norway","post_excerpt":"","post_status":"publish","comment_status":"closed","ping_status":"closed","post_password":"","post_name":"norway","to_ping":"","pinged":"","post_modified":"2021-11-05 08:58:04","post_modified_gmt":"2021-11-05 07:58:04","post_content_filtered":"","post_parent":0,"guid":"http:\/\/scom-schibsted-com-develop.seals.schibsted.pl\/?post_type=location_post&p=439","menu_order":0,"post_type":"location_post","post_mime_type":"","comment_count":"0","filter":"raw"}],"desc":"Founded in 1868, Bergens Tidende is the largest news organisation outside of Oslo and the main source for news consumption in Bergen and the surrounding area. Its content is available across all digital platforms and it\u2019s continuously expanding and exploring new channels. Recent explorations to engage the readers includes both podcasts and events. Bergens Tidende has 96 employees, all located in Media City Bergen.\r\n","landing_page":"","button_url":"","button_label":"","is_static":false,"locationIDs":[439]},{"ID":1732961,"post_author":null,"post_date":"2018-08-30 09:39:28","post_date_gmt":"2018-08-30 07:39:28","post_content":"","post_title":"Svenska Dagbladet","post_excerpt":"","post_status":"publish","comment_status":"closed","ping_status":"closed","post_password":"","post_name":"svd","to_ping":"","pinged":"","post_modified":"2023-03-06 14:45:29","post_modified_gmt":"2023-03-06 13:45:29","post_content_filtered":"","post_parent":0,"guid":null,"menu_order":10,"post_type":"brand_post","post_mime_type":"","comment_count":"0","filter":"raw","target_id":"svd1732961","logo":"https:\/\/static.schibsted.com\/wp-content\/uploads\/2018\/08\/29105602\/SvD-ny-logo-300x130.png","alt":"","url":[["https:\/\/www.svd.se","www.svd.se"]],"title":"Svenska Dagbladet","subtitle":"More than 800,000 users every day","location":"Stockholm, Sweden","country":[{"ID":437,"post_author":"1","post_date":"2021-11-04 14:49:05","post_date_gmt":"2021-11-04 13:49:05","post_content":"","post_title":"Sweden","post_excerpt":"","post_status":"publish","comment_status":"closed","ping_status":"closed","post_password":"","post_name":"sweden","to_ping":"","pinged":"","post_modified":"2021-11-05 08:57:16","post_modified_gmt":"2021-11-05 07:57:16","post_content_filtered":"","post_parent":0,"guid":"http:\/\/scom-schibsted-com-develop.seals.schibsted.pl\/?post_type=location_post&p=437","menu_order":0,"post_type":"location_post","post_mime_type":"","comment_count":"0","filter":"raw"}],"desc":"Svenska Dagbladet produces high-quality journalism in the areas of news, business, culture, and opinion. Our aim is to provide our users with multiple perspectives and in-depth knowledge so that they can form their own opinions and make well-informed decisions. Svenska Dagbladet's vision is an open and democratic society with strong and independent high-quality journalism. We are the sum of our employees, ambitious colleagues with deep and broad expertise, and a strong drive for innovation and curiosity about all aspects of life. We strive to break new ground to develop journalism and invest heavily in both visual storytelling and podcasts. Our legacy goes back to 1884, when we were founded by the national poet Werner von Heidenstam. We were pioneers then, we are pioneers today.\r\n","landing_page":"","button_url":"","button_label":"","is_static":false,"locationIDs":[437]},{"ID":1752205,"post_author":null,"post_date":"2021-06-28 15:43:58","post_date_gmt":"2021-06-28 13:43:58","post_content":"","post_title":"DBA.dk","post_excerpt":"","post_status":"publish","comment_status":"closed","ping_status":"closed","post_password":"","post_name":"dba-dk","to_ping":"","pinged":"","post_modified":"2022-03-29 15:15:37","post_modified_gmt":"2022-03-29 13:15:37","post_content_filtered":"","post_parent":0,"guid":null,"menu_order":11,"post_type":"brand_post","post_mime_type":"","comment_count":"0","filter":"raw","target_id":"dba-dk1752205","logo":"https:\/\/static.schibsted.com\/wp-content\/uploads\/2021\/06\/28154353\/dba-300x127.png","alt":"","url":[["https:\/\/www.dba.dk\/","www.dba.dk\/"]],"title":"DBA.dk","subtitle":"The largest marketplace in Denmark","location":"Copenhagen","country":[{"ID":1745567,"post_author":"4","post_date":"2021-11-01 10:27:30","post_date_gmt":"2021-11-01 09:27:30","post_content":"","post_title":"Denmark","post_excerpt":"","post_status":"publish","comment_status":"closed","ping_status":"closed","post_password":"","post_name":"denmark","to_ping":"","pinged":"","post_modified":"2021-11-05 08:59:45","post_modified_gmt":"2021-11-05 07:59:45","post_content_filtered":"","post_parent":0,"guid":"https:\/\/schibsted.com\/?post_type=location_post&p=1745567","menu_order":0,"post_type":"location_post","post_mime_type":"","comment_count":"0","filter":"raw"}],"desc":"DBA is the largest online marketplace in Denmark with more than two million unique monthly users. In 2020, more than 15 million items were for sale in the private trade section. DBA.dk was launched in 1995 as the digital version of \u201dDen Bl\u00e5 Avis\u201d which was founded in 1981. In 2008, eBay inc. acquired Den Bl\u00e5 Avis and DBA.dk. In 2014, the production of the printed edition of Den Bl\u00e5 Avis ended. In 2021, DBA formally became a part of Schibsted, as part of Adevinta\u2019s acquisition of eBay.\r\n\r\n","landing_page":"","button_url":"","button_label":"","is_static":false,"locationIDs":[1745567]},{"ID":1751755,"post_author":null,"post_date":"2021-05-17 14:30:25","post_date_gmt":"2021-05-17 12:30:25","post_content":"","post_title":"Helthjem","post_excerpt":"","post_status":"publish","comment_status":"closed","ping_status":"closed","post_password":"","post_name":"helthjem","to_ping":"","pinged":"","post_modified":"2022-03-29 15:16:31","post_modified_gmt":"2022-03-29 13:16:31","post_content_filtered":"","post_parent":0,"guid":null,"menu_order":12,"post_type":"brand_post","post_mime_type":"","comment_count":"0","filter":"raw","target_id":"helthjem1751755","logo":"https:\/\/static.schibsted.com\/wp-content\/uploads\/2021\/05\/17142956\/helthjem-300x77.png","alt":"","url":[["https:\/\/helthjem.no\/","helthjem.no\/"]],"title":"Helthjem","subtitle":"Founded: 2015","location":"","country":[{"ID":439,"post_author":"1","post_date":"2021-11-03 14:49:40","post_date_gmt":"2021-11-03 13:49:40","post_content":"","post_title":"Norway","post_excerpt":"","post_status":"publish","comment_status":"closed","ping_status":"closed","post_password":"","post_name":"norway","to_ping":"","pinged":"","post_modified":"2021-11-05 08:58:04","post_modified_gmt":"2021-11-05 07:58:04","post_content_filtered":"","post_parent":0,"guid":"http:\/\/scom-schibsted-com-develop.seals.schibsted.pl\/?post_type=location_post&p=439","menu_order":0,"post_type":"location_post","post_mime_type":"","comment_count":"0","filter":"raw"}],"desc":"Helthjem was founded by the Norwegian media houses Schibsted, Amedia and Polaris, and is a home delivery network that distributes newspapers, magazines, e-commerce parcels and food products in Norway. Helthjem has revolutionized the Norwegian logistics market by delivering to the customers' doorstep or mailbox in express time. With a focus on circular consumption, Helthjem is also rethinking the way customers send things between one another in regards to second-hand sales.\r\n","landing_page":"","button_url":"","button_label":"","is_static":false,"locationIDs":[439]},{"ID":1752208,"post_author":null,"post_date":"2021-06-28 15:43:29","post_date_gmt":"2021-06-28 13:43:29","post_content":"","post_title":"Bilbasen.dk","post_excerpt":"","post_status":"publish","comment_status":"closed","ping_status":"closed","post_password":"","post_name":"bilbasen-dk","to_ping":"","pinged":"","post_modified":"2022-03-29 15:20:01","post_modified_gmt":"2022-03-29 13:20:01","post_content_filtered":"","post_parent":0,"guid":null,"menu_order":13,"post_type":"brand_post","post_mime_type":"","comment_count":"0","filter":"raw","target_id":"bilbasen-dk1752208","logo":"https:\/\/static.schibsted.com\/wp-content\/uploads\/2021\/06\/28154323\/bilbasen.png","alt":"","url":[["https:\/\/www.bilbasen.dk\/","www.bilbasen.dk\/"]],"title":"Bilbasen.dk","subtitle":"More than 60 000 cars for sale","location":"Copenhagen","country":[{"ID":1745567,"post_author":"4","post_date":"2021-11-01 10:27:30","post_date_gmt":"2021-11-01 09:27:30","post_content":"","post_title":"Denmark","post_excerpt":"","post_status":"publish","comment_status":"closed","ping_status":"closed","post_password":"","post_name":"denmark","to_ping":"","pinged":"","post_modified":"2021-11-05 08:59:45","post_modified_gmt":"2021-11-05 07:59:45","post_content_filtered":"","post_parent":0,"guid":"https:\/\/schibsted.com\/?post_type=location_post&p=1745567","menu_order":0,"post_type":"location_post","post_mime_type":"","comment_count":"0","filter":"raw"}],"desc":"Bilbasen is the largest marketplace for cars in Denmark. It was launched in 1996 in a cooperation between the printed papers Bilmarkedet and Den Bl\u00e5 Avis. In 2008, Bilbasen was acquired by eBay Inc. Today, more than 60,000 cars are for sale on the marketplace. The vision is to make trading cars as simple as possible and to create the most efficient contact between the seller and the buyer. In 2020, more than 450,000 cars were for sale on Bilbasen, which has more than 700,000 unique users every month. In 2021, Bilbasen formally became a part of Schibsted, as part of Adevinta\u2019s acquisition of eBay.","landing_page":"","button_url":"","button_label":"","is_static":false,"locationIDs":[1745567]},{"ID":784052,"post_author":null,"post_date":"2018-08-12 14:15:01","post_date_gmt":"2018-08-12 14:15:01","post_content":"","post_title":"tv.nu","post_excerpt":"","post_status":"publish","comment_status":"closed","ping_status":"closed","post_password":"","post_name":"tv-nu","to_ping":"","pinged":"","post_modified":"2022-03-29 15:20:30","post_modified_gmt":"2022-03-29 13:20:30","post_content_filtered":"","post_parent":0,"guid":null,"menu_order":14,"post_type":"brand_post","post_mime_type":"","comment_count":"0","filter":"raw","target_id":"tv-nu784052","logo":"https:\/\/static.schibsted.com\/wp-content\/uploads\/2018\/08\/14130047\/tvnu-300x96.png","alt":"","url":[["https:\/\/www.tv.nu","www.tv.nu"]],"title":"tv.nu","subtitle":"Founded: 1999","location":"Schibsted invested: 2007","country":[{"ID":437,"post_author":"1","post_date":"2021-11-04 14:49:05","post_date_gmt":"2021-11-04 13:49:05","post_content":"","post_title":"Sweden","post_excerpt":"","post_status":"publish","comment_status":"closed","ping_status":"closed","post_password":"","post_name":"sweden","to_ping":"","pinged":"","post_modified":"2021-11-05 08:57:16","post_modified_gmt":"2021-11-05 07:57:16","post_content_filtered":"","post_parent":0,"guid":"http:\/\/scom-schibsted-com-develop.seals.schibsted.pl\/?post_type=location_post&p=437","menu_order":0,"post_type":"location_post","post_mime_type":"","comment_count":"0","filter":"raw"},{"ID":439,"post_author":"1","post_date":"2021-11-03 14:49:40","post_date_gmt":"2021-11-03 13:49:40","post_content":"","post_title":"Norway","post_excerpt":"","post_status":"publish","comment_status":"closed","ping_status":"closed","post_password":"","post_name":"norway","to_ping":"","pinged":"","post_modified":"2021-11-05 08:58:04","post_modified_gmt":"2021-11-05 07:58:04","post_content_filtered":"","post_parent":0,"guid":"http:\/\/scom-schibsted-com-develop.seals.schibsted.pl\/?post_type=location_post&p=439","menu_order":0,"post_type":"location_post","post_mime_type":"","comment_count":"0","filter":"raw"}],"desc":"Tv.nu was founded by Thomas Meivert and is the most comprehensive tv programme schedule on a digital platform, guiding users to content regardless of if it's linear tv or video on demand. Operating in Sweden and Norway. \r\n","landing_page":"","button_url":"","button_label":"","is_static":false,"locationIDs":[437,439]},{"ID":784059,"post_author":null,"post_date":"2018-08-09 14:23:34","post_date_gmt":"2018-08-09 14:23:34","post_content":"","post_title":"Klart","post_excerpt":"","post_status":"publish","comment_status":"closed","ping_status":"closed","post_password":"","post_name":"klart","to_ping":"","pinged":"","post_modified":"2023-03-06 14:47:37","post_modified_gmt":"2023-03-06 13:47:37","post_content_filtered":"","post_parent":0,"guid":null,"menu_order":15,"post_type":"brand_post","post_mime_type":"","comment_count":"0","filter":"raw","target_id":"klart784059","logo":"https:\/\/static.schibsted.com\/wp-content\/uploads\/2018\/08\/24101709\/Klart_logo_RGB-5-300x167.png","alt":"","url":[["https:\/\/www.klart.se","www.klart.se"]],"title":"Klart","subtitle":"Founded: 2009","location":"Schibsted invested: 2011","country":[{"ID":437,"post_author":"1","post_date":"2021-11-04 14:49:05","post_date_gmt":"2021-11-04 13:49:05","post_content":"","post_title":"Sweden","post_excerpt":"","post_status":"publish","comment_status":"closed","ping_status":"closed","post_password":"","post_name":"sweden","to_ping":"","pinged":"","post_modified":"2021-11-05 08:57:16","post_modified_gmt":"2021-11-05 07:57:16","post_content_filtered":"","post_parent":0,"guid":"http:\/\/scom-schibsted-com-develop.seals.schibsted.pl\/?post_type=location_post&p=437","menu_order":0,"post_type":"location_post","post_mime_type":"","comment_count":"0","filter":"raw"}],"desc":"Klart.se is one of Sweden's most popular weather services, which presents the weather for over 20,000 locations in Sweden, as well as another 180,000 around the world.\r\nOur forecasts come from the world's leading sources, including Foreca in Finland and our goal is to present the weather in as simple and fast a way as possible \u2013 and of course: provide forecasts with high accuracy.\r\nIn addition to weather forecasts Klart.se presents detailed reports about skiing conditions in the winter and water temperatures in the summer. It also gives pollen forecasts and UV information.\r\n","landing_page":"","button_url":"","button_label":"","is_static":false,"locationIDs":[437]},{"ID":1418,"post_author":null,"post_date":"2018-07-23 12:09:59","post_date_gmt":"2018-07-23 12:09:59","post_content":"","post_title":"Tori.fi","post_excerpt":"","post_status":"publish","comment_status":"closed","ping_status":"closed","post_password":"","post_name":"tori-fi","to_ping":"","pinged":"","post_modified":"2023-01-23 11:33:20","post_modified_gmt":"2023-01-23 10:33:20","post_content_filtered":"","post_parent":0,"guid":null,"menu_order":16,"post_type":"brand_post","post_mime_type":"","comment_count":"0","filter":"raw","target_id":"tori-fi1418","logo":"https:\/\/static.schibsted.com\/wp-content\/uploads\/2019\/01\/30150607\/Tori_logo_TRIAL-300x207.png","alt":"","url":[["https:\/\/www.tori.fi","www.tori.fi"]],"title":"Tori.fi","subtitle":"The leading online marketplace in Finland","location":"Helsinki, Finland","country":[{"ID":441,"post_author":"1","post_date":"2021-11-02 14:53:11","post_date_gmt":"2021-11-02 13:53:11","post_content":"","post_title":"Finland","post_excerpt":"","post_status":"publish","comment_status":"closed","ping_status":"closed","post_password":"","post_name":"finland","to_ping":"","pinged":"","post_modified":"2021-11-05 08:59:15","post_modified_gmt":"2021-11-05 07:59:15","post_content_filtered":"","post_parent":0,"guid":"http:\/\/scom-schibsted-com-develop.seals.schibsted.pl\/?post_type=location_post&p=441","menu_order":0,"post_type":"location_post","post_mime_type":"","comment_count":"0","filter":"raw"}],"desc":"As the leading online marketplace in Finland, Tori efficiently connects more than 2.1 million buyers and sellers every month. Regardless of whether you\u2019re looking for a new car, shopping for a holiday home or browsing furniture, Tori has you covered.","landing_page":"","button_url":"","button_label":"","is_static":false,"locationIDs":[441]},{"ID":1751746,"post_author":null,"post_date":"2021-05-17 14:10:48","post_date_gmt":"2021-05-17 12:10:48","post_content":"","post_title":"Morgenlevering","post_excerpt":"","post_status":"publish","comment_status":"closed","ping_status":"closed","post_password":"","post_name":"morgenlevering","to_ping":"","pinged":"","post_modified":"2023-03-23 10:34:00","post_modified_gmt":"2023-03-23 09:34:00","post_content_filtered":"","post_parent":0,"guid":null,"menu_order":17,"post_type":"brand_post","post_mime_type":"","comment_count":"0","filter":"raw","target_id":"morgenlevering1751746","logo":"https:\/\/static.schibsted.com\/wp-content\/uploads\/2021\/05\/23103348\/Morgenlevering_newlogo-300x232.webp","alt":"","url":[["https:\/\/morgenlevering.no\/","morgenlevering.no\/"]],"title":"Morgenlevering","subtitle":"Founded: 2014","location":"","country":[{"ID":439,"post_author":"1","post_date":"2021-11-03 14:49:40","post_date_gmt":"2021-11-03 13:49:40","post_content":"","post_title":"Norway","post_excerpt":"","post_status":"publish","comment_status":"closed","ping_status":"closed","post_password":"","post_name":"norway","to_ping":"","pinged":"","post_modified":"2021-11-05 08:58:04","post_modified_gmt":"2021-11-05 07:58:04","post_content_filtered":"","post_parent":0,"guid":"http:\/\/scom-schibsted-com-develop.seals.schibsted.pl\/?post_type=location_post&p=439","menu_order":0,"post_type":"location_post","post_mime_type":"","comment_count":"0","filter":"raw"}],"desc":"Morgenlevering delivers fresh baked goods, smoothies and juice to the doorstep of customers in Norway, through the Helthjem network. With an innovative business model, easy home delivery and focus on the whole experience when ordering fresh food, Morgenlevering has managed to capture a large share of the Norwegian food home delivery market in only a few years.","landing_page":"","button_url":"","button_label":"","is_static":false,"locationIDs":[439]},{"ID":1753633,"post_author":null,"post_date":"2021-12-02 14:58:34","post_date_gmt":"2021-12-02 13:58:34","post_content":"","post_title":"Vektklubb","post_excerpt":"","post_status":"publish","comment_status":"closed","ping_status":"closed","post_password":"","post_name":"vektklubb","to_ping":"","pinged":"","post_modified":"2021-12-02 14:58:34","post_modified_gmt":"2021-12-02 13:58:34","post_content_filtered":"","post_parent":0,"guid":null,"menu_order":18,"post_type":"brand_post","post_mime_type":"","comment_count":"0","filter":"raw","target_id":"vektklubb1753633","logo":"https:\/\/static.schibsted.com\/wp-content\/uploads\/2021\/12\/02145811\/Vektklubb_logo-300x78.png","alt":"","url":[],"title":"Vektklubb","subtitle":"","location":"","country":false,"desc":"","landing_page":"","button_url":"","button_label":"","is_static":true,"locationIDs":[]},{"ID":1761062,"post_author":null,"post_date":"2023-03-06 14:52:37","post_date_gmt":"2023-03-06 13:52:37","post_content":"","post_title":"Wellobe","post_excerpt":"","post_status":"publish","comment_status":"closed","ping_status":"closed","post_password":"","post_name":"wellobe-2","to_ping":"","pinged":"","post_modified":"2023-03-06 15:05:28","post_modified_gmt":"2023-03-06 14:05:28","post_content_filtered":"","post_parent":0,"guid":null,"menu_order":19,"post_type":"brand_post","post_mime_type":"","comment_count":"0","filter":"raw","target_id":"wellobe-21761062","logo":"https:\/\/static.schibsted.com\/wp-content\/uploads\/2023\/02\/22112607\/Wellobe_Logo_Purple_RGB-300x107.webp","alt":"","url":[["https:\/\/wellobe.aftonbladet.se\/","wellobe.aftonbladet.se\/"],["",""]],"title":"Wellobe","subtitle":"","location":"","country":false,"desc":"Wellobe is part of Aftonbladet\u2019s offering to subscribers who aim for wellbeing and a more healthy life. When founded back in 2003, together with Karolinska Institutet, it was Sweden\u2019s first digital weight loss service.\r\nWellobe builds on scientific methods, helping over 500,000 people achieve a healthier lifestyle since it began. Today, Wellobe is an important part of Aftonbladet, illustrating how media can operate in niche markets, offering ancillary services to finance free and independent journalism and at the same time empowering people in their daily lives. \r\n","landing_page":"","button_url":"","button_label":"","is_static":false,"locationIDs":[]},{"ID":1749375,"post_author":null,"post_date":"2020-09-29 10:10:00","post_date_gmt":"2020-09-29 08:10:00","post_content":"","post_title":"Oikotie","post_excerpt":"","post_status":"publish","comment_status":"closed","ping_status":"closed","post_password":"","post_name":"oikotie","to_ping":"","pinged":"","post_modified":"2023-01-23 11:33:00","post_modified_gmt":"2023-01-23 10:33:00","post_content_filtered":"","post_parent":0,"guid":null,"menu_order":20,"post_type":"brand_post","post_mime_type":"","comment_count":"0","filter":"raw","target_id":"oikotie1749375","logo":"https:\/\/static.schibsted.com\/wp-content\/uploads\/2020\/09\/29100356\/oikotie_logotype_black-rgb-300x79.png","alt":"","url":[["https:\/\/www.oikotie.fi\/","www.oikotie.fi\/"]],"title":"Oikotie","subtitle":"Finnish market leader in jobs","location":"Helsinki, Finland","country":[{"ID":441,"post_author":"1","post_date":"2021-11-02 14:53:11","post_date_gmt":"2021-11-02 13:53:11","post_content":"","post_title":"Finland","post_excerpt":"","post_status":"publish","comment_status":"closed","ping_status":"closed","post_password":"","post_name":"finland","to_ping":"","pinged":"","post_modified":"2021-11-05 08:59:15","post_modified_gmt":"2021-11-05 07:59:15","post_content_filtered":"","post_parent":0,"guid":"http:\/\/scom-schibsted-com-develop.seals.schibsted.pl\/?post_type=location_post&p=441","menu_order":0,"post_type":"location_post","post_mime_type":"","comment_count":"0","filter":"raw"}],"desc":"Oikotie is a Finnish marketplace whose story began in 1999 when the Internet revolutionized the world and ads went online. Over the years, Oikotie has gained the market leader position in jobs and a strong market position in real estate. In total, the marketplace has over 1.2 million weekly users \u2013 helping consumers make better decisions regarding their new homes and workplaces, and helping corporate clients to succeed in their businesses.","landing_page":"","button_url":"","button_label":"","is_static":false,"locationIDs":[441]},{"ID":1746770,"post_author":null,"post_date":"2019-06-18 15:30:14","post_date_gmt":"2019-06-18 13:30:14","post_content":"","post_title":"PodMe","post_excerpt":"","post_status":"publish","comment_status":"closed","ping_status":"closed","post_password":"","post_name":"podme","to_ping":"","pinged":"","post_modified":"2023-03-06 14:49:15","post_modified_gmt":"2023-03-06 13:49:15","post_content_filtered":"","post_parent":0,"guid":null,"menu_order":21,"post_type":"brand_post","post_mime_type":"","comment_count":"0","filter":"raw","target_id":"podme1746770","logo":"https:\/\/static.schibsted.com\/wp-content\/uploads\/2019\/06\/23112728\/Podme_logo-dark-blue-e1674469760391-300x102.png","alt":"","url":[["https:\/\/podme.com","podme.com"]],"title":"PodMe","subtitle":"Founded in: 2017 ","location":"Schibsted invested in: 2019 ","country":false,"desc":"Podme is a podcast platform with premium podcasts based on a subscription service. Being the fastest growing media in Scandinavia, the potential for growth is great. In 2022 Podme passed an important milestone with 200,000 subscribers. \r\nPodme is also dedicated to offering great value for those creating the content for pods, bringing the creators and listeners together in a really sustainable business model. Podme is today operating in Sweden, Norway and Finland and Schibsted currently owns 91 percent of Podme.\r\n","landing_page":"","button_url":"","button_label":"","is_static":false,"locationIDs":[]},{"ID":1753311,"post_author":null,"post_date":"2021-11-16 11:56:37","post_date_gmt":"2021-11-16 10:56:37","post_content":"","post_title":"Vestnytt","post_excerpt":"","post_status":"publish","comment_status":"closed","ping_status":"closed","post_password":"","post_name":"vestnytt","to_ping":"","pinged":"","post_modified":"2022-03-29 15:23:20","post_modified_gmt":"2022-03-29 13:23:20","post_content_filtered":"","post_parent":0,"guid":null,"menu_order":22,"post_type":"brand_post","post_mime_type":"","comment_count":"0","filter":"raw","target_id":"vestnytt1753311","logo":"https:\/\/static.schibsted.com\/wp-content\/uploads\/2021\/11\/16115605\/VN_logo-01-300x98.png","alt":"","url":[],"title":"Vestnytt","subtitle":"Total circulation of 7200","location":"\u00d8ygarden","country":[{"ID":439,"post_author":"1","post_date":"2021-11-03 14:49:40","post_date_gmt":"2021-11-03 13:49:40","post_content":"","post_title":"Norway","post_excerpt":"","post_status":"publish","comment_status":"closed","ping_status":"closed","post_password":"","post_name":"norway","to_ping":"","pinged":"","post_modified":"2021-11-05 08:58:04","post_modified_gmt":"2021-11-05 07:58:04","post_content_filtered":"","post_parent":0,"guid":"http:\/\/scom-schibsted-com-develop.seals.schibsted.pl\/?post_type=location_post&p=439","menu_order":0,"post_type":"location_post","post_mime_type":"","comment_count":"0","filter":"raw"}],"desc":"Vestnytt is the local newspaper in the municipality of \u00d8ygarden on the west coast of Norway, situated only a 15-minute drive from the city of Bergen. Vestnytt has had substantial growth in digital subscribers since 2016, and in 2020, the paper passed a total circulation of 7,200. The first edition of Vestnytt was published on 10 June 1988.","landing_page":"","button_url":"","button_label":"","is_static":false,"locationIDs":[439]},{"ID":1753318,"post_author":null,"post_date":"2021-11-16 11:58:56","post_date_gmt":"2021-11-16 10:58:56","post_content":"","post_title":"Ask\u00f8yv\u00e6ringen","post_excerpt":"","post_status":"publish","comment_status":"closed","ping_status":"closed","post_password":"","post_name":"askoyvaeringen","to_ping":"","pinged":"","post_modified":"2022-03-29 15:24:29","post_modified_gmt":"2022-03-29 13:24:29","post_content_filtered":"","post_parent":0,"guid":null,"menu_order":23,"post_type":"brand_post","post_mime_type":"","comment_count":"0","filter":"raw","target_id":"askoyvaeringen1753318","logo":"https:\/\/static.schibsted.com\/wp-content\/uploads\/2021\/11\/09160821\/Askoyvaeringen-logo-uten-dot-no-300x69.png","alt":"","url":[],"title":"Ask\u00f8yv\u00e6ringen","subtitle":"Substantial growth in digital subscribers","location":"Ask\u00f8y","country":[{"ID":439,"post_author":"1","post_date":"2021-11-03 14:49:40","post_date_gmt":"2021-11-03 13:49:40","post_content":"","post_title":"Norway","post_excerpt":"","post_status":"publish","comment_status":"closed","ping_status":"closed","post_password":"","post_name":"norway","to_ping":"","pinged":"","post_modified":"2021-11-05 08:58:04","post_modified_gmt":"2021-11-05 07:58:04","post_content_filtered":"","post_parent":0,"guid":"http:\/\/scom-schibsted-com-develop.seals.schibsted.pl\/?post_type=location_post&p=439","menu_order":0,"post_type":"location_post","post_mime_type":"","comment_count":"0","filter":"raw"}],"desc":"Ask\u00f8yv\u00e6ringen is the local newspaper in the municipality of Ask\u00f8y on the west coast of Norway, situated only a 15-minute drive from the city of Bergen. Ask\u00f8yv\u00e6ringen has had substantial growth in digital subscribers since 2016, and in 2020 the paper passed a total circulation of 5,100. The first edition of Ask\u00f8yv\u00e6ringen was published on 3 October 1978.","landing_page":"","button_url":"","button_label":"","is_static":false,"locationIDs":[439]},{"ID":1753553,"post_author":null,"post_date":"2021-12-02 09:58:43","post_date_gmt":"2021-12-02 08:58:43","post_content":"","post_title":"Strilen","post_excerpt":"","post_status":"publish","comment_status":"closed","ping_status":"closed","post_password":"","post_name":"strilen","to_ping":"","pinged":"","post_modified":"2021-12-02 09:58:43","post_modified_gmt":"2021-12-02 08:58:43","post_content_filtered":"","post_parent":0,"guid":null,"menu_order":24,"post_type":"brand_post","post_mime_type":"","comment_count":"0","filter":"raw","target_id":"strilen1753553","logo":"https:\/\/static.schibsted.com\/wp-content\/uploads\/2021\/12\/02095751\/Strilen-logo-2010-uten-ma%CC%8Ake-med-prikk-300x83.png","alt":"","url":[],"title":"Strilen","subtitle":"","location":"","country":false,"desc":"","landing_page":"","button_url":"","button_label":"","is_static":true,"locationIDs":[]},{"ID":1746786,"post_author":null,"post_date":"2019-06-18 16:31:05","post_date_gmt":"2019-06-18 14:31:05","post_content":"","post_title":"Hjemmelegene","post_excerpt":"","post_status":"publish","comment_status":"closed","ping_status":"closed","post_password":"","post_name":"hjemmelegene","to_ping":"","pinged":"","post_modified":"2022-03-29 15:31:03","post_modified_gmt":"2022-03-29 13:31:03","post_content_filtered":"","post_parent":0,"guid":null,"menu_order":25,"post_type":"brand_post","post_mime_type":"","comment_count":"0","filter":"raw","target_id":"hjemmelegene1746786","logo":"https:\/\/static.schibsted.com\/wp-content\/uploads\/2019\/06\/18170352\/Hjemmelegene-logo-2-300x40.png","alt":"","url":[["https:\/\/www.hjemmelegene.no","www.hjemmelegene.no"]],"title":"Hjemmelegene","subtitle":"Founded in: 2017 ","location":"Schibsted invested in: 2019 ","country":false,"desc":"Hjemmelegene was founded by a team of entrepreneurs comprised of medical doctors, economists, engineers and technologists. The concept is simple and user-oriented: the doctors are booked online and visit the patients at home or in their clinics on weekdays, evenings or weekends. ","landing_page":"","button_url":"","button_label":"","is_static":false,"locationIDs":[]},{"ID":1747175,"post_author":null,"post_date":"2019-09-16 14:30:59","post_date_gmt":"2019-09-16 12:30:59","post_content":"","post_title":"E24","post_excerpt":"","post_status":"publish","comment_status":"closed","ping_status":"closed","post_password":"","post_name":"e24","to_ping":"","pinged":"","post_modified":"2023-03-06 14:50:52","post_modified_gmt":"2023-03-06 13:50:52","post_content_filtered":"","post_parent":0,"guid":null,"menu_order":26,"post_type":"brand_post","post_mime_type":"","comment_count":"0","filter":"raw","target_id":"e241747175","logo":"https:\/\/static.schibsted.com\/wp-content\/uploads\/2019\/09\/02145926\/E24-Logo-Bar-Black-300x151.png","alt":"","url":[["https:\/\/e24.no\/","e24.no\/"]],"title":"E24","subtitle":"496,000 daily readers, 52 employees","location":"Oslo, Norway","country":[{"ID":439,"post_author":"1","post_date":"2021-11-03 14:49:40","post_date_gmt":"2021-11-03 13:49:40","post_content":"","post_title":"Norway","post_excerpt":"","post_status":"publish","comment_status":"closed","ping_status":"closed","post_password":"","post_name":"norway","to_ping":"","pinged":"","post_modified":"2021-11-05 08:58:04","post_modified_gmt":"2021-11-05 07:58:04","post_content_filtered":"","post_parent":0,"guid":"http:\/\/scom-schibsted-com-develop.seals.schibsted.pl\/?post_type=location_post&p=439","menu_order":0,"post_type":"location_post","post_mime_type":"","comment_count":"0","filter":"raw"}],"desc":"E24 is Norway's largest online business newspaper, with 496,000 daily readers. Many of these come through VG.no, but E24 even has a strong stand-alone position with 140,000 direct visitors every day. E24 also has a number of popular podcasts, like \u201cE24-podden\u201d, \u201cPower Ladies\u201d and \u201cStopp verden\u201d. The online newspaper was launched in 2006 and has grown rapidly over the last few years. In addition to covering business and the financial markets, E24 focus on covering the green shift. Investigative journalism, often through cross border-collaboration, is also a main priority for the newspaper. \r\n","landing_page":"","button_url":"","button_label":"","is_static":false,"locationIDs":[439]},{"ID":1753313,"post_author":null,"post_date":"2021-11-16 11:52:48","post_date_gmt":"2021-11-16 10:52:48","post_content":"","post_title":"Bygdanytt","post_excerpt":"","post_status":"publish","comment_status":"closed","ping_status":"closed","post_password":"","post_name":"bygdanytt","to_ping":"","pinged":"","post_modified":"2021-11-16 11:52:48","post_modified_gmt":"2021-11-16 10:52:48","post_content_filtered":"","post_parent":0,"guid":null,"menu_order":27,"post_type":"brand_post","post_mime_type":"","comment_count":"0","filter":"raw","target_id":"bygdanytt1753313","logo":"https:\/\/static.schibsted.com\/wp-content\/uploads\/2021\/11\/16115213\/Bygdanytt_LOGO_POS_07_liten_1-01-300x77.png","alt":"","url":[],"title":"Bygdanytt","subtitle":"A local newspaper with substantial growth","location":"Arna","country":[{"ID":439,"post_author":"1","post_date":"2021-11-03 14:49:40","post_date_gmt":"2021-11-03 13:49:40","post_content":"","post_title":"Norway","post_excerpt":"","post_status":"publish","comment_status":"closed","ping_status":"closed","post_password":"","post_name":"norway","to_ping":"","pinged":"","post_modified":"2021-11-05 08:58:04","post_modified_gmt":"2021-11-05 07:58:04","post_content_filtered":"","post_parent":0,"guid":"http:\/\/scom-schibsted-com-develop.seals.schibsted.pl\/?post_type=location_post&p=439","menu_order":0,"post_type":"location_post","post_mime_type":"","comment_count":"0","filter":"raw"}],"desc":"Bygdanytt is a local newspaper with its base in Arna in Bergen on the west coast of Norway. It covers the areas of Arna in Bergen municipality and Oster\u00f8y municipality. The newspaper has had substantial growth in readers and economy since 2016. Bygdanytt is now mainly a digital newspaper, but the first printed edition was published in 1951.","landing_page":"","button_url":"","button_label":"","is_static":false,"locationIDs":[439]},{"ID":1746780,"post_author":null,"post_date":"2019-06-18 16:17:39","post_date_gmt":"2019-06-18 14:17:39","post_content":"","post_title":"Insurello","post_excerpt":"","post_status":"publish","comment_status":"closed","ping_status":"closed","post_password":"","post_name":"insurello","to_ping":"","pinged":"","post_modified":"2021-10-04 11:44:09","post_modified_gmt":"2021-10-04 09:44:09","post_content_filtered":"","post_parent":0,"guid":null,"menu_order":28,"post_type":"brand_post","post_mime_type":"","comment_count":"0","filter":"raw","target_id":"insurello1746780","logo":"https:\/\/static.schibsted.com\/wp-content\/uploads\/2019\/06\/18160806\/logo-with-text-300x78.png","alt":"","url":[["https:\/\/www.insurello.se","www.insurello.se"]],"title":"Insurello","subtitle":"Founded in: 2017 ","location":"Schibsted invested in: 2019 ","country":false,"desc":"Insurello is a digital service that helps people get the best out of their insurance policies by connecting them with insurance companies. ","landing_page":"","button_url":"","button_label":"","is_static":false,"locationIDs":[]},{"ID":1753560,"post_author":null,"post_date":"2021-12-02 10:32:02","post_date_gmt":"2021-12-02 09:32:02","post_content":"","post_title":"bookis","post_excerpt":"","post_status":"publish","comment_status":"closed","ping_status":"closed","post_password":"","post_name":"bookies","to_ping":"","pinged":"","post_modified":"2023-08-25 10:28:17","post_modified_gmt":"2023-08-25 08:28:17","post_content_filtered":"","post_parent":0,"guid":null,"menu_order":29,"post_type":"brand_post","post_mime_type":"","comment_count":"0","filter":"raw","target_id":"bookies1753560","logo":"https:\/\/static.schibsted.com\/wp-content\/uploads\/2021\/12\/02103130\/bookis-logo-300x96.png","alt":"","url":[["https:\/\/bookis.com\/","bookis.com\/"]],"title":"bookis","subtitle":"Founded: 2017","location":"Schibsted invested: 2020","country":[{"ID":439,"post_author":"1","post_date":"2021-11-03 14:49:40","post_date_gmt":"2021-11-03 13:49:40","post_content":"","post_title":"Norway","post_excerpt":"","post_status":"publish","comment_status":"closed","ping_status":"closed","post_password":"","post_name":"norway","to_ping":"","pinged":"","post_modified":"2021-11-05 08:58:04","post_modified_gmt":"2021-11-05 07:58:04","post_content_filtered":"","post_parent":0,"guid":"http:\/\/scom-schibsted-com-develop.seals.schibsted.pl\/?post_type=location_post&p=439","menu_order":0,"post_type":"location_post","post_mime_type":"","comment_count":"0","filter":"raw"}],"desc":"Bookis is a platform for buying and selling new and used books, and ensures low prices as well as a simple, fun and frictionless buying and selling process for users, completely in line with today's recycling society.","landing_page":"","button_url":"","button_label":"","is_static":false,"locationIDs":[439]},{"ID":1761054,"post_author":null,"post_date":"2023-02-22 11:17:08","post_date_gmt":"2023-02-22 10:17:08","post_content":"","post_title":"Autovex","post_excerpt":"","post_status":"publish","comment_status":"closed","ping_status":"closed","post_password":"","post_name":"autovex","to_ping":"","pinged":"","post_modified":"2023-02-22 11:17:08","post_modified_gmt":"2023-02-22 10:17:08","post_content_filtered":"","post_parent":0,"guid":null,"menu_order":30,"post_type":"brand_post","post_mime_type":"","comment_count":"0","filter":"raw","target_id":"autovex1761054","logo":"https:\/\/static.schibsted.com\/wp-content\/uploads\/2023\/02\/22111637\/autovex_logo_rgb-300x86.webp","alt":"","url":[],"title":"Autovex","subtitle":"","location":"","country":false,"desc":"","landing_page":"","button_url":"","button_label":"","is_static":true,"locationIDs":[]},{"ID":1754261,"post_author":null,"post_date":"2022-01-12 15:58:32","post_date_gmt":"2022-01-12 14:58:32","post_content":"","post_title":"Campanyon","post_excerpt":"","post_status":"publish","comment_status":"closed","ping_status":"closed","post_password":"","post_name":"1754261","to_ping":"","pinged":"","post_modified":"2022-01-17 13:36:37","post_modified_gmt":"2022-01-17 12:36:37","post_content_filtered":"","post_parent":0,"guid":null,"menu_order":31,"post_type":"brand_post","post_mime_type":"","comment_count":"0","filter":"raw","target_id":"17542611754261","logo":"https:\/\/static.schibsted.com\/wp-content\/uploads\/2022\/01\/17133458\/campanyon_logo_orange_rgb-300x42.png","alt":"","url":[],"title":"Campanyon","subtitle":"","location":"","country":false,"desc":"","landing_page":"","button_url":"","button_label":"","is_static":false,"locationIDs":[]},{"ID":1754617,"post_author":null,"post_date":"2022-01-20 14:01:47","post_date_gmt":"2022-01-20 13:01:47","post_content":"","post_title":"Maja","post_excerpt":"","post_status":"publish","comment_status":"closed","ping_status":"closed","post_password":"","post_name":"maja","to_ping":"","pinged":"","post_modified":"2023-08-25 10:16:19","post_modified_gmt":"2023-08-25 08:16:19","post_content_filtered":"","post_parent":0,"guid":null,"menu_order":32,"post_type":"brand_post","post_mime_type":"","comment_count":"0","filter":"raw","target_id":"maja1754617","logo":"https:\/\/static.schibsted.com\/wp-content\/uploads\/2022\/01\/20140125\/Maja_Logo_Positive-300x136.png","alt":"","url":[["https:\/\/www.maja.no\/","www.maja.no\/"]],"title":"Maja","subtitle":"Founded: 2020","location":"Schibsted invested: 2022","country":[{"ID":439,"post_author":"1","post_date":"2021-11-03 14:49:40","post_date_gmt":"2021-11-03 13:49:40","post_content":"","post_title":"Norway","post_excerpt":"","post_status":"publish","comment_status":"closed","ping_status":"closed","post_password":"","post_name":"norway","to_ping":"","pinged":"","post_modified":"2021-11-05 08:58:04","post_modified_gmt":"2021-11-05 07:58:04","post_content_filtered":"","post_parent":0,"guid":"http:\/\/scom-schibsted-com-develop.seals.schibsted.pl\/?post_type=location_post&p=439","menu_order":0,"post_type":"location_post","post_mime_type":"","comment_count":"0","filter":"raw"}],"desc":"Maja, a company offering a digital network of licensed doctors to women, has rapidly established itself as one of the largest digital clinics on the Norwegian market.","landing_page":"","button_url":"","button_label":"","is_static":false,"locationIDs":[439]},{"ID":1761045,"post_author":null,"post_date":"2023-02-22 11:08:51","post_date_gmt":"2023-02-22 10:08:51","post_content":"","post_title":"Qasa","post_excerpt":"","post_status":"publish","comment_status":"closed","ping_status":"closed","post_password":"","post_name":"qasa","to_ping":"","pinged":"","post_modified":"2023-02-22 11:08:51","post_modified_gmt":"2023-02-22 10:08:51","post_content_filtered":"","post_parent":0,"guid":null,"menu_order":33,"post_type":"brand_post","post_mime_type":"","comment_count":"0","filter":"raw","target_id":"qasa1761045","logo":"https:\/\/static.schibsted.com\/wp-content\/uploads\/2023\/02\/22110818\/qasa-300x95.webp","alt":"","url":[],"title":"Qasa","subtitle":"","location":"","country":false,"desc":"","landing_page":"","button_url":"","button_label":"","is_static":true,"locationIDs":[]},{"ID":1761031,"post_author":null,"post_date":"2023-02-22 10:25:22","post_date_gmt":"2023-02-22 09:25:22","post_content":"","post_title":"Honk","post_excerpt":"","post_status":"publish","comment_status":"closed","ping_status":"closed","post_password":"","post_name":"1761031","to_ping":"","pinged":"","post_modified":"2023-03-02 17:10:38","post_modified_gmt":"2023-03-02 16:10:38","post_content_filtered":"","post_parent":0,"guid":null,"menu_order":34,"post_type":"brand_post","post_mime_type":"","comment_count":"0","filter":"raw","target_id":"17610311761031","logo":"https:\/\/static.schibsted.com\/wp-content\/uploads\/2023\/02\/02171021\/HONK_Logo_72dpi-300x294.webp","alt":"","url":[],"title":"Honk","subtitle":"","location":"","country":false,"desc":"","landing_page":"","button_url":"","button_label":"","is_static":true,"locationIDs":[]},{"ID":1753622,"post_author":null,"post_date":"2023-02-22 11:12:08","post_date_gmt":"2023-02-22 10:12:08","post_content":"","post_title":"Unlock","post_excerpt":"","post_status":"publish","comment_status":"closed","ping_status":"closed","post_password":"","post_name":"unlock","to_ping":"","pinged":"","post_modified":"2023-02-22 11:12:08","post_modified_gmt":"2023-02-22 10:12:08","post_content_filtered":"","post_parent":0,"guid":null,"menu_order":35,"post_type":"brand_post","post_mime_type":"","comment_count":"0","filter":"raw","target_id":"unlock1753622","logo":"https:\/\/static.schibsted.com\/wp-content\/uploads\/2023\/02\/22111143\/logo-unloc-300x100.webp","alt":"","url":[],"title":"Unlock","subtitle":"","location":"","country":false,"desc":"","landing_page":"","button_url":"","button_label":"","is_static":false,"locationIDs":[]},{"ID":1753588,"post_author":null,"post_date":"2021-12-02 10:41:59","post_date_gmt":"2021-12-02 09:41:59","post_content":"","post_title":"Pej","post_excerpt":"","post_status":"publish","comment_status":"closed","ping_status":"closed","post_password":"","post_name":"pej","to_ping":"","pinged":"","post_modified":"2021-12-02 10:41:59","post_modified_gmt":"2021-12-02 09:41:59","post_content_filtered":"","post_parent":0,"guid":null,"menu_order":36,"post_type":"brand_post","post_mime_type":"","comment_count":"0","filter":"raw","target_id":"pej1753588","logo":"https:\/\/static.schibsted.com\/wp-content\/uploads\/2021\/12\/02104137\/Pej-logo-dark-300x201.png","alt":"","url":[],"title":"Pej","subtitle":"","location":"","country":false,"desc":"","landing_page":"","button_url":"","button_label":"","is_static":true,"locationIDs":[]},{"ID":1745537,"post_author":null,"post_date":"2019-01-10 12:20:31","post_date_gmt":"2019-01-10 11:20:31","post_content":"","post_title":"FundingPartner","post_excerpt":"","post_status":"publish","comment_status":"closed","ping_status":"closed","post_password":"","post_name":"fundingpartner","to_ping":"","pinged":"","post_modified":"2022-04-28 10:38:27","post_modified_gmt":"2022-04-28 08:38:27","post_content_filtered":"","post_parent":0,"guid":null,"menu_order":37,"post_type":"brand_post","post_mime_type":"","comment_count":"0","filter":"raw","target_id":"fundingpartner1745537","logo":"https:\/\/static.schibsted.com\/wp-content\/uploads\/2019\/01\/28103807\/Fundigpartner-logo-300x55.png","alt":"","url":[["https:\/\/fundingpartner.no","fundingpartner.no"],["https:\/\/fundingpartner.se","fundingpartner.se"]],"title":"FundingPartner","subtitle":"Type of business: Fintech","location":"Founded: 2016 ","country":false,"desc":"FundingPartner is a \"crowdlending\" marketplace, connecting small and medium-sized enterprises looking for debt financing, with investors seeking good returns. The company was founded by Geir Atle Bore, Tor Herman Smedsrud and Marius Borthen.\r\n\r\n\r\n\r\n","landing_page":"","button_url":"","button_label":"","is_static":false,"locationIDs":[]},{"ID":784068,"post_author":null,"post_date":"2018-08-05 14:53:14","post_date_gmt":"2018-08-05 14:53:14","post_content":"","post_title":"Compricer","post_excerpt":"","post_status":"publish","comment_status":"closed","ping_status":"closed","post_password":"","post_name":"compricer","to_ping":"","pinged":"","post_modified":"2023-09-29 12:43:51","post_modified_gmt":"2023-09-29 10:43:51","post_content_filtered":"","post_parent":0,"guid":null,"menu_order":38,"post_type":"brand_post","post_mime_type":"","comment_count":"0","filter":"raw","target_id":"compricer784068","logo":"https:\/\/static.schibsted.com\/wp-content\/uploads\/2018\/08\/29124342\/compricer-logga_1500x274-300x55.webp","alt":"","url":[["https:\/\/www.compricer.se","www.compricer.se"]],"title":"Compricer","subtitle":"Founded: 2005","location":"Schibsted acquired: 2013","country":[{"ID":437,"post_author":"1","post_date":"2021-11-04 14:49:05","post_date_gmt":"2021-11-04 13:49:05","post_content":"","post_title":"Sweden","post_excerpt":"","post_status":"publish","comment_status":"closed","ping_status":"closed","post_password":"","post_name":"sweden","to_ping":"","pinged":"","post_modified":"2021-11-05 08:57:16","post_modified_gmt":"2021-11-05 07:57:16","post_content_filtered":"","post_parent":0,"guid":"http:\/\/scom-schibsted-com-develop.seals.schibsted.pl\/?post_type=location_post&p=437","menu_order":0,"post_type":"location_post","post_mime_type":"","comment_count":"0","filter":"raw"}],"desc":"Compricer was founded by Jakob Tolleryd and Marc Lickfett and is a marketplace for financial services. Compricer helps consumers compare prices and conditions for financial services such as consumer loans, mortgages, credit cards and savings as well as for insurances, utilities, telecom services and more.\r\n","landing_page":"https:\/\/schibsted.com\/compricer","button_url":"","button_label":"","is_static":false,"locationIDs":[437]},{"ID":1753604,"post_author":null,"post_date":"2021-12-02 11:28:36","post_date_gmt":"2021-12-02 10:28:36","post_content":"","post_title":"Syd","post_excerpt":"","post_status":"publish","comment_status":"closed","ping_status":"closed","post_password":"","post_name":"syd","to_ping":"","pinged":"","post_modified":"2021-12-02 11:28:36","post_modified_gmt":"2021-12-02 10:28:36","post_content_filtered":"","post_parent":0,"guid":null,"menu_order":39,"post_type":"brand_post","post_mime_type":"","comment_count":"0","filter":"raw","target_id":"syd1753604","logo":"https:\/\/static.schibsted.com\/wp-content\/uploads\/2021\/12\/02112813\/logga-syd-300x82.png","alt":"","url":[],"title":"Syd","subtitle":"","location":"","country":false,"desc":"","landing_page":"","button_url":"","button_label":"","is_static":true,"locationIDs":[]},{"ID":784125,"post_author":null,"post_date":"2018-07-29 09:53:15","post_date_gmt":"2018-07-29 09:53:15","post_content":"","post_title":"Hygglo","post_excerpt":"","post_status":"publish","comment_status":"closed","ping_status":"closed","post_password":"","post_name":"hygglo","to_ping":"","pinged":"","post_modified":"2021-10-04 11:53:25","post_modified_gmt":"2021-10-04 09:53:25","post_content_filtered":"","post_parent":0,"guid":null,"menu_order":40,"post_type":"brand_post","post_mime_type":"","comment_count":"0","filter":"raw","target_id":"hygglo784125","logo":"https:\/\/static.schibsted.com\/wp-content\/uploads\/2018\/08\/14130018\/hygglo.png","alt":"","url":[["https:\/\/www.hygglo.se","www.hygglo.se"]],"title":"Hygglo","subtitle":"Founded: 2016","location":"Schibsted invested: 2017","country":[{"ID":437,"post_author":"1","post_date":"2021-11-04 14:49:05","post_date_gmt":"2021-11-04 13:49:05","post_content":"","post_title":"Sweden","post_excerpt":"","post_status":"publish","comment_status":"closed","ping_status":"closed","post_password":"","post_name":"sweden","to_ping":"","pinged":"","post_modified":"2021-11-05 08:57:16","post_modified_gmt":"2021-11-05 07:57:16","post_content_filtered":"","post_parent":0,"guid":"http:\/\/scom-schibsted-com-develop.seals.schibsted.pl\/?post_type=location_post&p=437","menu_order":0,"post_type":"location_post","post_mime_type":"","comment_count":"0","filter":"raw"}],"desc":"Hygglo was founded by Ola Degerfors, Axel Hellstr\u00f6m and Henrik Fr\u00e4s\u00e9n. It is a marketplace for renting and renting out items, empowering consumers to consume smarter.\r\n\r\n","landing_page":"","button_url":"","button_label":"","is_static":false,"locationIDs":[437]},{"ID":1753556,"post_author":null,"post_date":"2021-12-02 10:30:39","post_date_gmt":"2021-12-02 09:30:39","post_content":"","post_title":"Advized","post_excerpt":"","post_status":"publish","comment_status":"closed","ping_status":"closed","post_password":"","post_name":"advized","to_ping":"","pinged":"","post_modified":"2021-12-02 10:30:39","post_modified_gmt":"2021-12-02 09:30:39","post_content_filtered":"","post_parent":0,"guid":null,"menu_order":41,"post_type":"brand_post","post_mime_type":"","comment_count":"0","filter":"raw","target_id":"advized1753556","logo":"https:\/\/static.schibsted.com\/wp-content\/uploads\/2021\/12\/02103012\/ADVIZED-side-LOGO-COLOUR-GRADATION_RGB-copy-300x71.png","alt":"","url":[],"title":"Advized","subtitle":"","location":"","country":false,"desc":"","landing_page":"","button_url":"","button_label":"","is_static":true,"locationIDs":[]},{"ID":1753610,"post_author":null,"post_date":"2021-12-02 11:31:15","post_date_gmt":"2021-12-02 10:31:15","post_content":"","post_title":"T\u00f8rn","post_excerpt":"","post_status":"publish","comment_status":"closed","ping_status":"closed","post_password":"","post_name":"torn","to_ping":"","pinged":"","post_modified":"2022-04-29 11:00:14","post_modified_gmt":"2022-04-29 09:00:14","post_content_filtered":"","post_parent":0,"guid":null,"menu_order":42,"post_type":"brand_post","post_mime_type":"","comment_count":"0","filter":"raw","target_id":"torn1753610","logo":"https:\/\/static.schibsted.com\/wp-content\/uploads\/2021\/12\/29110007\/Torn-new-logo-300x129.png","alt":"","url":[],"title":"T\u00f8rn","subtitle":"","location":"","country":false,"desc":"","landing_page":"","button_url":"","button_label":"","is_static":true,"locationIDs":[]},{"ID":1747574,"post_author":null,"post_date":"2019-11-14 15:58:00","post_date_gmt":"2019-11-14 14:58:00","post_content":"","post_title":"Omni","post_excerpt":"","post_status":"publish","comment_status":"closed","ping_status":"closed","post_password":"","post_name":"omni","to_ping":"","pinged":"","post_modified":"2023-03-06 14:54:25","post_modified_gmt":"2023-03-06 13:54:25","post_content_filtered":"","post_parent":0,"guid":null,"menu_order":43,"post_type":"brand_post","post_mime_type":"","comment_count":"0","filter":"raw","target_id":"omni1747574","logo":"https:\/\/static.schibsted.com\/wp-content\/uploads\/2018\/08\/05130629\/omni_logo.png","alt":"Logo Omni","url":[["https:\/\/www.omni.se","www.omni.se"]],"title":"Omni","subtitle":"650,000 readers every week","location":"Stockholm, Sweden","country":[{"ID":437,"post_author":"1","post_date":"2021-11-04 14:49:05","post_date_gmt":"2021-11-04 13:49:05","post_content":"","post_title":"Sweden","post_excerpt":"","post_status":"publish","comment_status":"closed","ping_status":"closed","post_password":"","post_name":"sweden","to_ping":"","pinged":"","post_modified":"2021-11-05 08:57:16","post_modified_gmt":"2021-11-05 07:57:16","post_content_filtered":"","post_parent":0,"guid":"http:\/\/scom-schibsted-com-develop.seals.schibsted.pl\/?post_type=location_post&p=437","menu_order":0,"post_type":"location_post","post_mime_type":"","comment_count":"0","filter":"raw"}],"desc":"Since 2013, Omni has reshaped the Swedish media landscape. The news platform has won numerous awards and was named Sweden's best news service in 2022. \r\nMost proud are we of the 650,000 Swedes who use Omni multiple times every week, no news readers read news as often as Omni\u2019s and the platform has over two billions pageviews per year.\r\nOmni's promise is to gather all news and all perspectives, from all over the world, in one app. By challenging people to gain new insights about the world, each other, and themselves, we aim to contribute to both a better society and a slightly better world. \r\nToday Omni is an open platform for news, but also a subscription service for those who want to go in depth with news, via Omni Mer and Omni Ekonomi.\r\n","landing_page":"","button_url":"","button_label":"","is_static":false,"locationIDs":[437]},{"ID":1757819,"post_author":null,"post_date":"2022-08-10 09:57:16","post_date_gmt":"2022-08-10 07:57:16","post_content":"","post_title":"Mittanbud","post_excerpt":"","post_status":"publish","comment_status":"closed","ping_status":"closed","post_password":"","post_name":"mittanbud","to_ping":"","pinged":"","post_modified":"2022-08-10 10:04:07","post_modified_gmt":"2022-08-10 08:04:07","post_content_filtered":"","post_parent":0,"guid":null,"menu_order":44,"post_type":"brand_post","post_mime_type":"","comment_count":"0","filter":"raw","target_id":"mittanbud1757819","logo":"https:\/\/static.schibsted.com\/wp-content\/uploads\/2022\/08\/10094401\/image-3-300x63.png","alt":"","url":[["https:\/\/mittanbud.no\/","mittanbud.no\/"]],"title":"Mittanbud","subtitle":"More than 300,000 jobs processed in 2021","location":"Oslo, Norway","country":[{"ID":439,"post_author":"1","post_date":"2021-11-03 14:49:40","post_date_gmt":"2021-11-03 13:49:40","post_content":"","post_title":"Norway","post_excerpt":"","post_status":"publish","comment_status":"closed","ping_status":"closed","post_password":"","post_name":"norway","to_ping":"","pinged":"","post_modified":"2021-11-05 08:58:04","post_modified_gmt":"2021-11-05 07:58:04","post_content_filtered":"","post_parent":0,"guid":"http:\/\/scom-schibsted-com-develop.seals.schibsted.pl\/?post_type=location_post&p=439","menu_order":0,"post_type":"location_post","post_mime_type":"","comment_count":"0","filter":"raw"}],"desc":"Mittanbud offers marketplaces for home services, mainly home improvement (plumbers, carpenters, painting, electricians and other trades), where consumers can find professional craftsmen to get their job or project done. The company was launched in 2009 and has been a Schibsted portfolio company since its origin. In 2021 more than 300,000 home-improvement jobs were processed through Mittanbud.\r\n\r\n","landing_page":"","button_url":"","button_label":"","is_static":false,"locationIDs":[439]},{"ID":1749868,"post_author":null,"post_date":"2020-11-25 09:49:56","post_date_gmt":"2020-11-25 08:49:56","post_content":"","post_title":"Inzpire.me","post_excerpt":"","post_status":"publish","comment_status":"closed","ping_status":"closed","post_password":"","post_name":"inzpire-me","to_ping":"","pinged":"","post_modified":"2021-12-02 09:55:21","post_modified_gmt":"2021-12-02 08:55:21","post_content_filtered":"","post_parent":0,"guid":null,"menu_order":45,"post_type":"brand_post","post_mime_type":"","comment_count":"0","filter":"raw","target_id":"inzpire-me1749868","logo":"https:\/\/static.schibsted.com\/wp-content\/uploads\/2020\/11\/25094752\/Inzpire.me_-300x300.png","alt":"","url":[["https:\/\/inzpire.me","inzpire.me"]],"title":"Inzpire.me","subtitle":"","location":"","country":false,"desc":"Inzpire.me is a passionate team committed to building a data-driven platform that helps brands work with creators to communicate impactful stories on social media.","landing_page":"","button_url":"","button_label":"","is_static":false,"locationIDs":[]},{"ID":1751752,"post_author":null,"post_date":"2021-05-17 14:18:00","post_date_gmt":"2021-05-17 12:18:00","post_content":"","post_title":"Distribution Innovation","post_excerpt":"","post_status":"publish","comment_status":"closed","ping_status":"closed","post_password":"","post_name":"distribution-innovation","to_ping":"","pinged":"","post_modified":"2023-01-09 10:32:09","post_modified_gmt":"2023-01-09 09:32:09","post_content_filtered":"","post_parent":0,"guid":null,"menu_order":46,"post_type":"brand_post","post_mime_type":"","comment_count":"0","filter":"raw","target_id":"distribution-innovation1751752","logo":"https:\/\/static.schibsted.com\/wp-content\/uploads\/2021\/05\/09103157\/Logo-color-300x261.png","alt":"","url":[["https:\/\/www.di.no\/","www.di.no\/"]],"title":"Distribution Innovation","subtitle":"Founded: 2001","location":"","country":[{"ID":439,"post_author":"1","post_date":"2021-11-03 14:49:40","post_date_gmt":"2021-11-03 13:49:40","post_content":"","post_title":"Norway","post_excerpt":"","post_status":"publish","comment_status":"closed","ping_status":"closed","post_password":"","post_name":"norway","to_ping":"","pinged":"","post_modified":"2021-11-05 08:58:04","post_modified_gmt":"2021-11-05 07:58:04","post_content_filtered":"","post_parent":0,"guid":"http:\/\/scom-schibsted-com-develop.seals.schibsted.pl\/?post_type=location_post&p=439","menu_order":0,"post_type":"location_post","post_mime_type":"","comment_count":"0","filter":"raw"}],"desc":"Distribution Innovation (DI) is a fast-growing B2B software service technology company that solves the challenge of physical logistics in a digital world. It was founded by Schibsted in 2001 and is today a leading provider of digital services for e-commerce and media logistics in the Nordics. DI's services and technology handle the entire value chain, from order to final delivery. Every day, DI's services ensure the safe delivery of millions of products to Scandinavian households. It is used by several partners in the Nordics such as Helthjem, EarlyBird, Morgenlevering, VG and many more. DI will further its expansion into new markets in the coming years.\r\n","landing_page":"","button_url":"","button_label":"","is_static":false,"locationIDs":[439]},{"ID":1753580,"post_author":null,"post_date":"2021-12-02 10:39:10","post_date_gmt":"2021-12-02 09:39:10","post_content":"","post_title":"Mindler","post_excerpt":"","post_status":"publish","comment_status":"closed","ping_status":"closed","post_password":"","post_name":"mindler","to_ping":"","pinged":"","post_modified":"2023-08-25 10:23:21","post_modified_gmt":"2023-08-25 08:23:21","post_content_filtered":"","post_parent":0,"guid":null,"menu_order":47,"post_type":"brand_post","post_mime_type":"","comment_count":"0","filter":"raw","target_id":"mindler1753580","logo":"https:\/\/static.schibsted.com\/wp-content\/uploads\/2021\/12\/28104406\/Mindler-logo-300x41.png","alt":"","url":[["https:\/\/schibsted.com\/mindler\/","schibsted.com\/mindler\/"]],"title":"Mindler","subtitle":"Founded: 2018","location":"Schibsted invested: 2020","country":[{"ID":437,"post_author":"1","post_date":"2021-11-04 14:49:05","post_date_gmt":"2021-11-04 13:49:05","post_content":"","post_title":"Sweden","post_excerpt":"","post_status":"publish","comment_status":"closed","ping_status":"closed","post_password":"","post_name":"sweden","to_ping":"","pinged":"","post_modified":"2021-11-05 08:57:16","post_modified_gmt":"2021-11-05 07:57:16","post_content_filtered":"","post_parent":0,"guid":"http:\/\/scom-schibsted-com-develop.seals.schibsted.pl\/?post_type=location_post&p=437","menu_order":0,"post_type":"location_post","post_mime_type":"","comment_count":"0","filter":"raw"}],"desc":"Mindler is a digital health app, allowing users to consult with a psychologist within 24 hours, via their smartphone. Headquartered in Stockholm, Mindler\u2019s 200+ psychologists provide leading-edge psychological expertise and treatment to patients in Sweden and the Netherlands.\r\n\r\n","landing_page":"","button_url":"","button_label":"","is_static":false,"locationIDs":[437]},{"ID":784123,"post_author":null,"post_date":"2018-07-30 09:52:21","post_date_gmt":"2018-07-30 09:52:21","post_content":"","post_title":"Yepstr","post_excerpt":"","post_status":"publish","comment_status":"closed","ping_status":"closed","post_password":"","post_name":"yepstr","to_ping":"","pinged":"","post_modified":"2022-03-29 15:40:17","post_modified_gmt":"2022-03-29 13:40:17","post_content_filtered":"","post_parent":0,"guid":null,"menu_order":48,"post_type":"brand_post","post_mime_type":"","comment_count":"0","filter":"raw","target_id":"yepstr784123","logo":"https:\/\/static.schibsted.com\/wp-content\/uploads\/2018\/08\/14130051\/yeptr.png","alt":"","url":[["https:\/\/www.yepstr.com","www.yepstr.com"]],"title":"Yepstr","subtitle":"Founded: 2015","location":" Schibsted invested: 2017","country":[{"ID":437,"post_author":"1","post_date":"2021-11-04 14:49:05","post_date_gmt":"2021-11-04 13:49:05","post_content":"","post_title":"Sweden","post_excerpt":"","post_status":"publish","comment_status":"closed","ping_status":"closed","post_password":"","post_name":"sweden","to_ping":"","pinged":"","post_modified":"2021-11-05 08:57:16","post_modified_gmt":"2021-11-05 07:57:16","post_content_filtered":"","post_parent":0,"guid":"http:\/\/scom-schibsted-com-develop.seals.schibsted.pl\/?post_type=location_post&p=437","menu_order":0,"post_type":"location_post","post_mime_type":"","comment_count":"0","filter":"raw"}],"desc":"Yepstr was founded by Jacob Rudb\u00e4ck and is a marketplace for jobs. By matching people needing help with everyday chores together with young people in the area, this service helps the young get their first job.","landing_page":"","button_url":"","button_label":"","is_static":false,"locationIDs":[437]},{"ID":1756518,"post_author":null,"post_date":"2022-04-28 10:51:12","post_date_gmt":"2022-04-28 08:51:12","post_content":"","post_title":"Plick","post_excerpt":"","post_status":"publish","comment_status":"closed","ping_status":"closed","post_password":"","post_name":"plick","to_ping":"","pinged":"","post_modified":"2023-03-02 17:11:35","post_modified_gmt":"2023-03-02 16:11:35","post_content_filtered":"","post_parent":0,"guid":null,"menu_order":49,"post_type":"brand_post","post_mime_type":"","comment_count":"0","filter":"raw","target_id":"plick1756518","logo":"https:\/\/static.schibsted.com\/wp-content\/uploads\/2022\/04\/02171128\/logo-Plick-72dpi-300x150.webp","alt":"","url":[],"title":"Plick","subtitle":"","location":"","country":[{"ID":437,"post_author":"1","post_date":"2021-11-04 14:49:05","post_date_gmt":"2021-11-04 13:49:05","post_content":"","post_title":"Sweden","post_excerpt":"","post_status":"publish","comment_status":"closed","ping_status":"closed","post_password":"","post_name":"sweden","to_ping":"","pinged":"","post_modified":"2021-11-05 08:57:16","post_modified_gmt":"2021-11-05 07:57:16","post_content_filtered":"","post_parent":0,"guid":"http:\/\/scom-schibsted-com-develop.seals.schibsted.pl\/?post_type=location_post&p=437","menu_order":0,"post_type":"location_post","post_mime_type":"","comment_count":"0","filter":"raw"}],"desc":"","landing_page":"","button_url":"","button_label":"","is_static":true,"locationIDs":[437]},{"ID":1756522,"post_author":null,"post_date":"2022-04-28 10:52:37","post_date_gmt":"2022-04-28 08:52:37","post_content":"","post_title":"Savr","post_excerpt":"","post_status":"publish","comment_status":"closed","ping_status":"closed","post_password":"","post_name":"savr","to_ping":"","pinged":"","post_modified":"2022-04-28 10:52:37","post_modified_gmt":"2022-04-28 08:52:37","post_content_filtered":"","post_parent":0,"guid":null,"menu_order":50,"post_type":"brand_post","post_mime_type":"","comment_count":"0","filter":"raw","target_id":"savr1756522","logo":"https:\/\/static.schibsted.com\/wp-content\/uploads\/2022\/04\/28105155\/savr-logo-300x124.png","alt":"","url":[],"title":"Savr","subtitle":"","location":"","country":[{"ID":437,"post_author":"1","post_date":"2021-11-04 14:49:05","post_date_gmt":"2021-11-04 13:49:05","post_content":"","post_title":"Sweden","post_excerpt":"","post_status":"publish","comment_status":"closed","ping_status":"closed","post_password":"","post_name":"sweden","to_ping":"","pinged":"","post_modified":"2021-11-05 08:57:16","post_modified_gmt":"2021-11-05 07:57:16","post_content_filtered":"","post_parent":0,"guid":"http:\/\/scom-schibsted-com-develop.seals.schibsted.pl\/?post_type=location_post&p=437","menu_order":0,"post_type":"location_post","post_mime_type":"","comment_count":"0","filter":"raw"}],"desc":"","landing_page":"","button_url":"","button_label":"","is_static":false,"locationIDs":[437]},{"ID":1756528,"post_author":null,"post_date":"2022-04-28 10:55:32","post_date_gmt":"2022-04-28 08:55:32","post_content":"","post_title":"TV Haugaland","post_excerpt":"","post_status":"publish","comment_status":"closed","ping_status":"closed","post_password":"","post_name":"tv-haugaland","to_ping":"","pinged":"","post_modified":"2022-04-28 11:01:15","post_modified_gmt":"2022-04-28 09:01:15","post_content_filtered":"","post_parent":0,"guid":null,"menu_order":52,"post_type":"brand_post","post_mime_type":"","comment_count":"0","filter":"raw","target_id":"tv-haugaland1756528","logo":"https:\/\/static.schibsted.com\/wp-content\/uploads\/2022\/04\/28105506\/TvH-logo-300x94.png","alt":"","url":[],"title":"TV Haugaland","subtitle":"","location":"","country":[{"ID":439,"post_author":"1","post_date":"2021-11-03 14:49:40","post_date_gmt":"2021-11-03 13:49:40","post_content":"","post_title":"Norway","post_excerpt":"","post_status":"publish","comment_status":"closed","ping_status":"closed","post_password":"","post_name":"norway","to_ping":"","pinged":"","post_modified":"2021-11-05 08:58:04","post_modified_gmt":"2021-11-05 07:58:04","post_content_filtered":"","post_parent":0,"guid":"http:\/\/scom-schibsted-com-develop.seals.schibsted.pl\/?post_type=location_post&p=439","menu_order":0,"post_type":"location_post","post_mime_type":"","comment_count":"0","filter":"raw"}],"desc":"","landing_page":"","button_url":"","button_label":"","is_static":true,"locationIDs":[439]},{"ID":1753566,"post_author":null,"post_date":"2021-12-02 10:34:05","post_date_gmt":"2021-12-02 09:34:05","post_content":"","post_title":"Dintero","post_excerpt":"","post_status":"publish","comment_status":"closed","ping_status":"closed","post_password":"","post_name":"dintero","to_ping":"","pinged":"","post_modified":"2023-02-22 11:18:21","post_modified_gmt":"2023-02-22 10:18:21","post_content_filtered":"","post_parent":0,"guid":null,"menu_order":53,"post_type":"brand_post","post_mime_type":"","comment_count":"0","filter":"raw","target_id":"dintero1753566","logo":"https:\/\/static.schibsted.com\/wp-content\/uploads\/2021\/12\/22111739\/Dintero-logo-blue-300x52.webp","alt":"","url":[],"title":"Dintero","subtitle":"","location":"","country":false,"desc":"","landing_page":"","button_url":"","button_label":"","is_static":true,"locationIDs":[]},{"ID":1753591,"post_author":null,"post_date":"2021-12-02 10:42:41","post_date_gmt":"2021-12-02 09:42:41","post_content":"","post_title":"Tibber","post_excerpt":"","post_status":"publish","comment_status":"closed","ping_status":"closed","post_password":"","post_name":"tibber","to_ping":"","pinged":"","post_modified":"2023-08-25 10:27:50","post_modified_gmt":"2023-08-25 08:27:50","post_content_filtered":"","post_parent":0,"guid":null,"menu_order":54,"post_type":"brand_post","post_mime_type":"","comment_count":"0","filter":"raw","target_id":"tibber1753591","logo":"https:\/\/static.schibsted.com\/wp-content\/uploads\/2021\/12\/02104222\/tibber_logo_blue_w1000-300x88.png","alt":"","url":[["https:\/\/tibber.com\/","tibber.com\/"]],"title":"Tibber","subtitle":"Founded: 2016","location":"Schibsted invested: 2021","country":[{"ID":439,"post_author":"1","post_date":"2021-11-03 14:49:40","post_date_gmt":"2021-11-03 13:49:40","post_content":"","post_title":"Norway","post_excerpt":"","post_status":"publish","comment_status":"closed","ping_status":"closed","post_password":"","post_name":"norway","to_ping":"","pinged":"","post_modified":"2021-11-05 08:58:04","post_modified_gmt":"2021-11-05 07:58:04","post_content_filtered":"","post_parent":0,"guid":"http:\/\/scom-schibsted-com-develop.seals.schibsted.pl\/?post_type=location_post&p=439","menu_order":0,"post_type":"location_post","post_mime_type":"","comment_count":"0","filter":"raw"}],"desc":"Tibber founders Daniel Lind\u00e9n and Edgeir V\u00e5rdal Aksnes had worked within the energy industry for years and saw energy companies\u2019 predominant interest: selling more energy to make more profit. This felt a bit counterintuitive, since using less electricity benefits more or less everyone, except, of course, the dinosaurs of the energy industry. Today, Tibber employees located in Norway, Sweden, Holland, and Germany work daily to help customers lower their electricity consumption \u2013 and their energy bills.","landing_page":"","button_url":"","button_label":"","is_static":false,"locationIDs":[439]},{"ID":1733078,"post_author":null,"post_date":"2018-09-04 09:33:10","post_date_gmt":"2018-09-04 09:33:10","post_content":"","post_title":"Vinguiden","post_excerpt":"","post_status":"publish","comment_status":"closed","ping_status":"closed","post_password":"","post_name":"moteplassen","to_ping":"","pinged":"","post_modified":"2022-03-29 15:41:10","post_modified_gmt":"2022-03-29 13:41:10","post_content_filtered":"","post_parent":0,"guid":null,"menu_order":55,"post_type":"brand_post","post_mime_type":"","comment_count":"0","filter":"raw","target_id":"moteplassen1733078","logo":"https:\/\/static.schibsted.com\/wp-content\/uploads\/2018\/09\/01152905\/vinguiden-cerise-300x61.png","alt":"","url":[["https:\/\/www.vinguiden.com","www.vinguiden.com"]],"title":"Vinguiden","subtitle":"Founded: 1999 ","location":"Schibsted invested: 2015","country":[{"ID":437,"post_author":"1","post_date":"2021-11-04 14:49:05","post_date_gmt":"2021-11-04 13:49:05","post_content":"","post_title":"Sweden","post_excerpt":"","post_status":"publish","comment_status":"closed","ping_status":"closed","post_password":"","post_name":"sweden","to_ping":"","pinged":"","post_modified":"2021-11-05 08:57:16","post_modified_gmt":"2021-11-05 07:57:16","post_content_filtered":"","post_parent":0,"guid":"http:\/\/scom-schibsted-com-develop.seals.schibsted.pl\/?post_type=location_post&p=437","menu_order":0,"post_type":"location_post","post_mime_type":"","comment_count":"0","filter":"raw"}],"desc":"Vinguiden.com is Sweden's leading marketplace for wine and offers over 200,000 Swedish consumers guidance on the selection, collection and purchases of wine through digital platforms. ","landing_page":"","button_url":"","button_label":"","is_static":false,"locationIDs":[437]},{"ID":1732965,"post_author":null,"post_date":"2018-08-30 09:40:11","post_date_gmt":"2018-08-30 07:40:11","post_content":"","post_title":"Stavanger Aftenblad","post_excerpt":"","post_status":"publish","comment_status":"closed","ping_status":"closed","post_password":"","post_name":"stavanger-aftenblad","to_ping":"","pinged":"","post_modified":"2023-03-06 14:56:15","post_modified_gmt":"2023-03-06 13:56:15","post_content_filtered":"","post_parent":0,"guid":null,"menu_order":56,"post_type":"brand_post","post_mime_type":"","comment_count":"0","filter":"raw","target_id":"stavanger-aftenblad1732965","logo":"https:\/\/static.schibsted.com\/wp-content\/uploads\/2018\/08\/30122440\/StavangerAftenblad_2017-300x66.jpg","alt":"Logo Stavanger Aftenblad","url":[["https:\/\/www.aftenbladet.no","www.aftenbladet.no"]],"title":"Stavanger Aftenblad","subtitle":"152,000 daily readers","location":"Stavanger, Norway","country":[{"ID":439,"post_author":"1","post_date":"2021-11-03 14:49:40","post_date_gmt":"2021-11-03 13:49:40","post_content":"","post_title":"Norway","post_excerpt":"","post_status":"publish","comment_status":"closed","ping_status":"closed","post_password":"","post_name":"norway","to_ping":"","pinged":"","post_modified":"2021-11-05 08:58:04","post_modified_gmt":"2021-11-05 07:58:04","post_content_filtered":"","post_parent":0,"guid":"http:\/\/scom-schibsted-com-develop.seals.schibsted.pl\/?post_type=location_post&p=439","menu_order":0,"post_type":"location_post","post_mime_type":"","comment_count":"0","filter":"raw"}],"desc":"Stavanger Aftenblad is the 3rd largest Norwegian publication outside of Oslo. The newspaper has local branches in the cities of Oslo, Sandnes, Bryne and J\u00f8rpeland. Stavanger Aftenblad is the largest and most important destination for news, debate and opinions in the southwestern part of Norway. Situated in the \"energy capital\" of Norway, it is also a significant newspaper for the Norwegian oil and gas business. Stavanger Aftenblad was founded in 1893 by politician and vicar Lars Oftedal.","landing_page":"","button_url":"","button_label":"","is_static":false,"locationIDs":[439]},{"ID":1756504,"post_author":null,"post_date":"2022-04-28 10:36:54","post_date_gmt":"2022-04-28 08:36:54","post_content":"","post_title":"3byggetilbud.dk","post_excerpt":"","post_status":"publish","comment_status":"closed","ping_status":"closed","post_password":"","post_name":"3byggetilbud-dk","to_ping":"","pinged":"","post_modified":"2022-05-02 10:47:49","post_modified_gmt":"2022-05-02 08:47:49","post_content_filtered":"","post_parent":0,"guid":null,"menu_order":57,"post_type":"brand_post","post_mime_type":"","comment_count":"0","filter":"raw","target_id":"3byggetilbud-dk1756504","logo":"https:\/\/static.schibsted.com\/wp-content\/uploads\/2022\/04\/28103510\/3byggetilbuddk-logo-300x182.png","alt":"","url":[["https:\/\/www.3byggetilbud.dk\/","www.3byggetilbud.dk\/"]],"title":"3byggetilbud.dk","subtitle":"","location":"","country":[{"ID":1745567,"post_author":"4","post_date":"2021-11-01 10:27:30","post_date_gmt":"2021-11-01 09:27:30","post_content":"","post_title":"Denmark","post_excerpt":"","post_status":"publish","comment_status":"closed","ping_status":"closed","post_password":"","post_name":"denmark","to_ping":"","pinged":"","post_modified":"2021-11-05 08:59:45","post_modified_gmt":"2021-11-05 07:59:45","post_content_filtered":"","post_parent":0,"guid":"https:\/\/schibsted.com\/?post_type=location_post&p=1745567","menu_order":0,"post_type":"location_post","post_mime_type":"","comment_count":"0","filter":"raw"}],"desc":"","landing_page":"","button_url":"","button_label":"","is_static":true,"locationIDs":[1745567]},{"ID":1761033,"post_author":null,"post_date":"2023-02-22 10:52:25","post_date_gmt":"2023-02-22 09:52:25","post_content":"","post_title":"Linear","post_excerpt":"","post_status":"publish","comment_status":"closed","ping_status":"closed","post_password":"","post_name":"linear","to_ping":"","pinged":"","post_modified":"2023-02-22 10:53:08","post_modified_gmt":"2023-02-22 09:53:08","post_content_filtered":"","post_parent":0,"guid":null,"menu_order":58,"post_type":"brand_post","post_mime_type":"","comment_count":"0","filter":"raw","target_id":"linear1761033","logo":"https:\/\/static.schibsted.com\/wp-content\/uploads\/2023\/02\/22105146\/LINEAR_LOGO_DARK-1-2-300x60.webp","alt":"","url":[],"title":"Linear","subtitle":"","location":"","country":false,"desc":"","landing_page":"","button_url":"","button_label":"","is_static":true,"locationIDs":[]},{"ID":1761042,"post_author":null,"post_date":"2023-02-22 11:07:27","post_date_gmt":"2023-02-22 10:07:27","post_content":"","post_title":"Nomono","post_excerpt":"","post_status":"publish","comment_status":"closed","ping_status":"closed","post_password":"","post_name":"nomono","to_ping":"","pinged":"","post_modified":"2023-02-22 11:07:27","post_modified_gmt":"2023-02-22 10:07:27","post_content_filtered":"","post_parent":0,"guid":null,"menu_order":59,"post_type":"brand_post","post_mime_type":"","comment_count":"0","filter":"raw","target_id":"nomono1761042","logo":"https:\/\/static.schibsted.com\/wp-content\/uploads\/2023\/02\/22110617\/nomono-logotype-black.png","alt":"","url":[],"title":"Nomono","subtitle":"","location":"","country":false,"desc":"","landing_page":"","button_url":"","button_label":"","is_static":true,"locationIDs":[]},{"ID":1756585,"post_author":null,"post_date":"2022-05-02 09:28:27","post_date_gmt":"2022-05-02 07:28:27","post_content":"","post_title":"Knips","post_excerpt":"","post_status":"publish","comment_status":"closed","ping_status":"closed","post_password":"","post_name":"knips","to_ping":"","pinged":"","post_modified":"2022-05-02 10:48:32","post_modified_gmt":"2022-05-02 08:48:32","post_content_filtered":"","post_parent":0,"guid":null,"menu_order":60,"post_type":"brand_post","post_mime_type":"","comment_count":"0","filter":"raw","target_id":"knips1756585","logo":"https:\/\/static.schibsted.com\/wp-content\/uploads\/2022\/05\/02092702\/knips-logo-300x164.png","alt":"","url":[],"title":"Knips","subtitle":"","location":"","country":[{"ID":439,"post_author":"1","post_date":"2021-11-03 14:49:40","post_date_gmt":"2021-11-03 13:49:40","post_content":"","post_title":"Norway","post_excerpt":"","post_status":"publish","comment_status":"closed","ping_status":"closed","post_password":"","post_name":"norway","to_ping":"","pinged":"","post_modified":"2021-11-05 08:58:04","post_modified_gmt":"2021-11-05 07:58:04","post_content_filtered":"","post_parent":0,"guid":"http:\/\/scom-schibsted-com-develop.seals.schibsted.pl\/?post_type=location_post&p=439","menu_order":0,"post_type":"location_post","post_mime_type":"","comment_count":"0","filter":"raw"}],"desc":"","landing_page":"","button_url":"","button_label":"","is_static":true,"locationIDs":[439]},{"ID":1747618,"post_author":null,"post_date":"2019-11-25 10:14:29","post_date_gmt":"2019-11-25 09:14:29","post_content":"","post_title":"Matkanalen","post_excerpt":"","post_status":"publish","comment_status":"closed","ping_status":"closed","post_password":"","post_name":"matkanalen","to_ping":"","pinged":"","post_modified":"2022-03-29 15:44:44","post_modified_gmt":"2022-03-29 13:44:44","post_content_filtered":"","post_parent":0,"guid":null,"menu_order":61,"post_type":"brand_post","post_mime_type":"","comment_count":"0","filter":"raw","target_id":"matkanalen1747618","logo":"https:\/\/static.schibsted.com\/wp-content\/uploads\/2019\/11\/25101033\/Matkanalen_logo_sta%CC%8Aende_hvit_skrift-e1638957190695-300x189.jpg","alt":"","url":[["https:\/\/matkanalen.tv\/","matkanalen.tv\/"]],"title":"Matkanalen","subtitle":"More than 600 000 monthly viewers. Over 100 000 Snap Shows Subscribers.","location":"","country":[{"ID":439,"post_author":"1","post_date":"2021-11-03 14:49:40","post_date_gmt":"2021-11-03 13:49:40","post_content":"","post_title":"Norway","post_excerpt":"","post_status":"publish","comment_status":"closed","ping_status":"closed","post_password":"","post_name":"norway","to_ping":"","pinged":"","post_modified":"2021-11-05 08:58:04","post_modified_gmt":"2021-11-05 07:58:04","post_content_filtered":"","post_parent":0,"guid":"http:\/\/scom-schibsted-com-develop.seals.schibsted.pl\/?post_type=location_post&p=439","menu_order":0,"post_type":"location_post","post_mime_type":"","comment_count":"0","filter":"raw"}],"desc":"Matkanalen, meaning the Food Channel, was founded by \u00d8ivind Lind\u00f8e in Norway at the end of 2015. Matkanalen is a dedicated food TV channel with a combination of local and international TV programming. The channel broadcasts to 75% of Norwegian households with a TV and was one of the six first Norwegian Snapchat partners on Snap Shows from November 2018.","landing_page":"","button_url":"","button_label":"","is_static":false,"locationIDs":[439]},{"ID":1756515,"post_author":null,"post_date":"2022-04-28 10:47:22","post_date_gmt":"2022-04-28 08:47:22","post_content":"","post_title":"Nettbil","post_excerpt":"","post_status":"publish","comment_status":"closed","ping_status":"closed","post_password":"","post_name":"nettbil","to_ping":"","pinged":"","post_modified":"2022-04-28 10:47:35","post_modified_gmt":"2022-04-28 08:47:35","post_content_filtered":"","post_parent":0,"guid":null,"menu_order":62,"post_type":"brand_post","post_mime_type":"","comment_count":"0","filter":"raw","target_id":"nettbil1756515","logo":"https:\/\/static.schibsted.com\/wp-content\/uploads\/2022\/04\/28104617\/Nettbil-logo-300x47.png","alt":"","url":[],"title":"Nettbil","subtitle":"","location":"","country":[{"ID":439,"post_author":"1","post_date":"2021-11-03 14:49:40","post_date_gmt":"2021-11-03 13:49:40","post_content":"","post_title":"Norway","post_excerpt":"","post_status":"publish","comment_status":"closed","ping_status":"closed","post_password":"","post_name":"norway","to_ping":"","pinged":"","post_modified":"2021-11-05 08:58:04","post_modified_gmt":"2021-11-05 07:58:04","post_content_filtered":"","post_parent":0,"guid":"http:\/\/scom-schibsted-com-develop.seals.schibsted.pl\/?post_type=location_post&p=439","menu_order":0,"post_type":"location_post","post_mime_type":"","comment_count":"0","filter":"raw"}],"desc":"","landing_page":"","button_url":"","button_label":"","is_static":true,"locationIDs":[439]},{"ID":1753570,"post_author":null,"post_date":"2021-12-02 10:36:02","post_date_gmt":"2021-12-02 09:36:02","post_content":"","post_title":"Homely","post_excerpt":"","post_status":"publish","comment_status":"closed","ping_status":"closed","post_password":"","post_name":"homely","to_ping":"","pinged":"","post_modified":"2022-04-28 10:41:19","post_modified_gmt":"2022-04-28 08:41:19","post_content_filtered":"","post_parent":0,"guid":null,"menu_order":63,"post_type":"brand_post","post_mime_type":"","comment_count":"0","filter":"raw","target_id":"homely1753570","logo":"https:\/\/static.schibsted.com\/wp-content\/uploads\/2021\/12\/28104108\/Homely-new-logo-300x76.png","alt":"","url":[],"title":"Homely","subtitle":"","location":"","country":false,"desc":"","landing_page":"","button_url":"","button_label":"","is_static":true,"locationIDs":[]},{"ID":1754263,"post_author":null,"post_date":"2022-01-12 15:59:08","post_date_gmt":"2022-01-12 14:59:08","post_content":"","post_title":"Firi","post_excerpt":"","post_status":"publish","comment_status":"closed","ping_status":"closed","post_password":"","post_name":"1754263","to_ping":"","pinged":"","post_modified":"2022-01-17 13:38:06","post_modified_gmt":"2022-01-17 12:38:06","post_content_filtered":"","post_parent":0,"guid":null,"menu_order":64,"post_type":"brand_post","post_mime_type":"","comment_count":"0","filter":"raw","target_id":"17542631754263","logo":"https:\/\/static.schibsted.com\/wp-content\/uploads\/2022\/01\/12155352\/Firi-Logo_Blue-300x82.png","alt":"","url":[],"title":"Firi","subtitle":"","location":"","country":false,"desc":"","landing_page":"","button_url":"","button_label":"","is_static":false,"locationIDs":[]},{"ID":1749669,"post_author":null,"post_date":"2018-05-05 15:57:33","post_date_gmt":"2018-05-05 13:57:33","post_content":"","post_title":"Godare","post_excerpt":"","post_status":"publish","comment_status":"closed","ping_status":"closed","post_password":"","post_name":"godare","to_ping":"","pinged":"","post_modified":"2023-03-06 14:58:18","post_modified_gmt":"2023-03-06 13:58:18","post_content_filtered":"","post_parent":0,"guid":null,"menu_order":65,"post_type":"brand_post","post_mime_type":"","comment_count":"0","filter":"raw","target_id":"godare1749669","logo":"https:\/\/static.schibsted.com\/wp-content\/uploads\/2020\/11\/05155210\/Skjermbilde-2020-11-05-kl.-15.51.53-300x277.png","alt":"","url":[["https:\/\/godare.se\/","godare.se\/"]],"title":"Godare","subtitle":"A dedicated offering for foodies of all ages","location":"Stockholm","country":[{"ID":437,"post_author":"1","post_date":"2021-11-04 14:49:05","post_date_gmt":"2021-11-04 13:49:05","post_content":"","post_title":"Sweden","post_excerpt":"","post_status":"publish","comment_status":"closed","ping_status":"closed","post_password":"","post_name":"sweden","to_ping":"","pinged":"","post_modified":"2021-11-05 08:57:16","post_modified_gmt":"2021-11-05 07:57:16","post_content_filtered":"","post_parent":0,"guid":"http:\/\/scom-schibsted-com-develop.seals.schibsted.pl\/?post_type=location_post&p=437","menu_order":0,"post_type":"location_post","post_mime_type":"","comment_count":"0","filter":"raw"}],"desc":"Godare broadcasts a combination of international food programs from around the world and new, Swedish food programs to inspire home cooking at all levels. Godare was launched by Schibsted in Sweden and works closely with Aftonbladet and other Schibsted publications and services.","landing_page":"","button_url":"","button_label":"","is_static":false,"locationIDs":[437]},{"ID":1756590,"post_author":null,"post_date":"2022-05-02 09:31:23","post_date_gmt":"2022-05-02 07:31:23","post_content":"","post_title":"Turnr","post_excerpt":"","post_status":"publish","comment_status":"closed","ping_status":"closed","post_password":"","post_name":"turnr","to_ping":"","pinged":"","post_modified":"2022-05-02 09:31:23","post_modified_gmt":"2022-05-02 07:31:23","post_content_filtered":"","post_parent":0,"guid":null,"menu_order":66,"post_type":"brand_post","post_mime_type":"","comment_count":"0","filter":"raw","target_id":"turnr1756590","logo":"https:\/\/static.schibsted.com\/wp-content\/uploads\/2022\/05\/02093026\/Turnr-logo-300x80.png","alt":"","url":[],"title":"Turnr","subtitle":"","location":"","country":[{"ID":437,"post_author":"1","post_date":"2021-11-04 14:49:05","post_date_gmt":"2021-11-04 13:49:05","post_content":"","post_title":"Sweden","post_excerpt":"","post_status":"publish","comment_status":"closed","ping_status":"closed","post_password":"","post_name":"sweden","to_ping":"","pinged":"","post_modified":"2021-11-05 08:57:16","post_modified_gmt":"2021-11-05 07:57:16","post_content_filtered":"","post_parent":0,"guid":"http:\/\/scom-schibsted-com-develop.seals.schibsted.pl\/?post_type=location_post&p=437","menu_order":0,"post_type":"location_post","post_mime_type":"","comment_count":"0","filter":"raw"}],"desc":"","landing_page":"","button_url":"","button_label":"","is_static":true,"locationIDs":[437]},{"ID":1753573,"post_author":null,"post_date":"2021-12-02 10:36:46","post_date_gmt":"2021-12-02 09:36:46","post_content":"","post_title":"Fixrate","post_excerpt":"","post_status":"publish","comment_status":"closed","ping_status":"closed","post_password":"","post_name":"fixrate","to_ping":"","pinged":"","post_modified":"2022-04-28 10:43:31","post_modified_gmt":"2022-04-28 08:43:31","post_content_filtered":"","post_parent":0,"guid":null,"menu_order":67,"post_type":"brand_post","post_mime_type":"","comment_count":"0","filter":"raw","target_id":"fixrate1753573","logo":"https:\/\/static.schibsted.com\/wp-content\/uploads\/2021\/12\/28104324\/Fixrate-new-logo-300x64.png","alt":"","url":[],"title":"Fixrate","subtitle":"","location":"","country":false,"desc":"","landing_page":"","button_url":"","button_label":"","is_static":true,"locationIDs":[]},{"ID":1754259,"post_author":null,"post_date":"2022-01-12 15:58:01","post_date_gmt":"2022-01-12 14:58:01","post_content":"","post_title":"Askin","post_excerpt":"","post_status":"publish","comment_status":"closed","ping_status":"closed","post_password":"","post_name":"1754259","to_ping":"","pinged":"","post_modified":"2022-01-17 13:38:26","post_modified_gmt":"2022-01-17 12:38:26","post_content_filtered":"","post_parent":0,"guid":null,"menu_order":68,"post_type":"brand_post","post_mime_type":"","comment_count":"0","filter":"raw","target_id":"17542591754259","logo":"https:\/\/static.schibsted.com\/wp-content\/uploads\/2022\/01\/12155421\/Wordmark_Charcoal.svg","alt":"","url":[],"title":"Askin","subtitle":"","location":"","country":false,"desc":"","landing_page":"","button_url":"","button_label":"","is_static":false,"locationIDs":[]},{"ID":1753577,"post_author":null,"post_date":"2021-12-02 10:38:15","post_date_gmt":"2021-12-02 09:38:15","post_content":"","post_title":"The Mindfulness App","post_excerpt":"","post_status":"publish","comment_status":"closed","ping_status":"closed","post_password":"","post_name":"the-mindfulness-app","to_ping":"","pinged":"","post_modified":"2021-12-02 10:38:15","post_modified_gmt":"2021-12-02 09:38:15","post_content_filtered":"","post_parent":0,"guid":null,"menu_order":69,"post_type":"brand_post","post_mime_type":"","comment_count":"0","filter":"raw","target_id":"the-mindfulness-app1753577","logo":"https:\/\/static.schibsted.com\/wp-content\/uploads\/2021\/12\/02103751\/mindfulness_rgb-300x94.png","alt":"","url":[],"title":"The Mindfulness App","subtitle":"","location":"","country":false,"desc":"","landing_page":"","button_url":"","button_label":"","is_static":true,"locationIDs":[]},{"ID":1753585,"post_author":null,"post_date":"2021-12-02 10:40:38","post_date_gmt":"2021-12-02 09:40:38","post_content":"","post_title":"Tillit","post_excerpt":"","post_status":"publish","comment_status":"closed","ping_status":"closed","post_password":"","post_name":"tillit","to_ping":"","pinged":"","post_modified":"2023-02-22 11:02:50","post_modified_gmt":"2023-02-22 10:02:50","post_content_filtered":"","post_parent":0,"guid":null,"menu_order":70,"post_type":"brand_post","post_mime_type":"","comment_count":"0","filter":"raw","target_id":"tillit1753585","logo":"https:\/\/static.schibsted.com\/wp-content\/uploads\/2021\/12\/22110240\/Tillit%E2%80%9Alogo_RGB-300x116.webp","alt":"","url":[],"title":"Tillit","subtitle":"","location":"","country":false,"desc":"","landing_page":"","button_url":"","button_label":"","is_static":true,"locationIDs":[]},{"ID":1751757,"post_author":null,"post_date":"2021-05-18 14:39:59","post_date_gmt":"2021-05-18 12:39:59","post_content":"","post_title":"Zoopit","post_excerpt":"","post_status":"publish","comment_status":"closed","ping_status":"closed","post_password":"","post_name":"zoopit","to_ping":"","pinged":"","post_modified":"2022-03-29 15:48:00","post_modified_gmt":"2022-03-29 13:48:00","post_content_filtered":"","post_parent":0,"guid":null,"menu_order":71,"post_type":"brand_post","post_mime_type":"","comment_count":"0","filter":"raw","target_id":"zoopit1751757","logo":"https:\/\/static.schibsted.com\/wp-content\/uploads\/2021\/05\/27150842\/zoopit.rgb_-300x183.png","alt":"","url":[["https:\/\/zoopit.no\/","zoopit.no\/"]],"title":"Zoopit","subtitle":"Founded: 2014.","location":"","country":false,"desc":"Zoopit is a tech company that wants to change the world of logistics and delivery through automation and machine learning. Zoopit enables companies to get real-time insights into their logistics, transport and delivery operations. Zoopit enhances the customer's delivery experience by providing proactive delivery notifications and allowing people to track their deliveries in real-time, so they always know exactly where they are.","landing_page":"","button_url":"","button_label":"","is_static":false,"locationIDs":[]},{"ID":784064,"post_author":null,"post_date":"2018-08-07 14:41:40","post_date_gmt":"2018-08-07 14:41:40","post_content":"","post_title":"Hypoteket","post_excerpt":"","post_status":"publish","comment_status":"closed","ping_status":"closed","post_password":"","post_name":"hypoteket","to_ping":"","pinged":"","post_modified":"2023-02-22 11:19:30","post_modified_gmt":"2023-02-22 10:19:30","post_content_filtered":"","post_parent":0,"guid":null,"menu_order":72,"post_type":"brand_post","post_mime_type":"","comment_count":"0","filter":"raw","target_id":"hypoteket784064","logo":"https:\/\/static.schibsted.com\/wp-content\/uploads\/2018\/08\/22111912\/hypoteket-1-300x63.webp","alt":"","url":[["https:\/\/hypoteket.com","hypoteket.com"]],"title":"Hypoteket","subtitle":"Founded: 2014","location":"Schibsted invested: 2016","country":[{"ID":437,"post_author":"1","post_date":"2021-11-04 14:49:05","post_date_gmt":"2021-11-04 13:49:05","post_content":"","post_title":"Sweden","post_excerpt":"","post_status":"publish","comment_status":"closed","ping_status":"closed","post_password":"","post_name":"sweden","to_ping":"","pinged":"","post_modified":"2021-11-05 08:57:16","post_modified_gmt":"2021-11-05 07:57:16","post_content_filtered":"","post_parent":0,"guid":"http:\/\/scom-schibsted-com-develop.seals.schibsted.pl\/?post_type=location_post&p=437","menu_order":0,"post_type":"location_post","post_mime_type":"","comment_count":"0","filter":"raw"}],"desc":"Hypoteket was founded by Carl Johan Nordquist and Dag Wardaeus and is currently operating on the Swedish market. Hypoteket disrupts the mortgage market by offering competitive consumer products financed by institutional investors.","landing_page":"https:\/\/schibsted.com\/hypoteket","button_url":"","button_label":"","is_static":false,"locationIDs":[437]},{"ID":784049,"post_author":null,"post_date":"2018-08-13 14:06:39","post_date_gmt":"2018-08-13 14:06:39","post_content":"","post_title":"Rocker","post_excerpt":"","post_status":"publish","comment_status":"closed","ping_status":"closed","post_password":"","post_name":"bynk","to_ping":"","pinged":"","post_modified":"2022-03-29 15:50:06","post_modified_gmt":"2022-03-29 13:50:06","post_content_filtered":"","post_parent":0,"guid":null,"menu_order":74,"post_type":"brand_post","post_mime_type":"","comment_count":"0","filter":"raw","target_id":"bynk784049","logo":"https:\/\/static.schibsted.com\/wp-content\/uploads\/2018\/08\/04154009\/RockerLogo-on_dark-300x58.png","alt":"","url":[["https:\/\/rocker.com\/","rocker.com\/"]],"title":"Rocker","subtitle":"Founded: 2016","location":"Schibsted invested: 2016","country":[{"ID":437,"post_author":"1","post_date":"2021-11-04 14:49:05","post_date_gmt":"2021-11-04 13:49:05","post_content":"","post_title":"Sweden","post_excerpt":"","post_status":"publish","comment_status":"closed","ping_status":"closed","post_password":"","post_name":"sweden","to_ping":"","pinged":"","post_modified":"2021-11-05 08:57:16","post_modified_gmt":"2021-11-05 07:57:16","post_content_filtered":"","post_parent":0,"guid":"http:\/\/scom-schibsted-com-develop.seals.schibsted.pl\/?post_type=location_post&p=437","menu_order":0,"post_type":"location_post","post_mime_type":"","comment_count":"0","filter":"raw"}],"desc":"Rocker is a mobile bank with an initial focus on consumer loans. The company was founded by experienced entrepreneurs Dennis Ahls\u00e9n, Mathias Johansson and Jonas Hultin. Their vision was to create a new alternative to banks and present a new take on how banks should work. Rocker is 100% digital and the choice of the new generation.","landing_page":"","button_url":"","button_label":"","is_static":false,"locationIDs":[437]},{"ID":784073,"post_author":null,"post_date":"2018-08-03 15:15:26","post_date_gmt":"2018-08-03 15:15:26","post_content":"","post_title":"Albert","post_excerpt":"","post_status":"publish","comment_status":"closed","ping_status":"closed","post_password":"","post_name":"albert","to_ping":"","pinged":"","post_modified":"2023-02-22 10:21:06","post_modified_gmt":"2023-02-22 09:21:06","post_content_filtered":"","post_parent":0,"guid":null,"menu_order":78,"post_type":"brand_post","post_mime_type":"","comment_count":"0","filter":"raw","target_id":"albert784073","logo":"https:\/\/static.schibsted.com\/wp-content\/uploads\/2018\/08\/22102100\/albert-logo_rgb-300x105.webp","alt":"","url":[["https:\/\/www.hejalbert.se","www.hejalbert.se"]],"title":"Albert","subtitle":"Founded: 2015","location":"Schibsted invested: 2016","country":[{"ID":437,"post_author":"1","post_date":"2021-11-04 14:49:05","post_date_gmt":"2021-11-04 13:49:05","post_content":"","post_title":"Sweden","post_excerpt":"","post_status":"publish","comment_status":"closed","ping_status":"closed","post_password":"","post_name":"sweden","to_ping":"","pinged":"","post_modified":"2021-11-05 08:57:16","post_modified_gmt":"2021-11-05 07:57:16","post_content_filtered":"","post_parent":0,"guid":"http:\/\/scom-schibsted-com-develop.seals.schibsted.pl\/?post_type=location_post&p=437","menu_order":0,"post_type":"location_post","post_mime_type":"","comment_count":"0","filter":"raw"}],"desc":"Albert was founded by Salman Eskandari and Arta Mandegari and is a service that helps educate children in math. The app provides individualised and tailored tutoring enabled by AI.","landing_page":"","button_url":"","button_label":"","is_static":false,"locationIDs":[437]},{"ID":1367,"post_author":null,"post_date":"2018-07-18 10:33:01","post_date_gmt":"2018-07-18 10:33:01","post_content":"","post_title":"Servicefinder","post_excerpt":"","post_status":"publish","comment_status":"closed","ping_status":"closed","post_password":"","post_name":"servicefinder","to_ping":"","pinged":"","post_modified":"2022-05-20 10:08:06","post_modified_gmt":"2022-05-20 08:08:06","post_content_filtered":"","post_parent":0,"guid":null,"menu_order":79,"post_type":"brand_post","post_mime_type":"","comment_count":"0","filter":"raw","target_id":"servicefinder1367","logo":"https:\/\/static.schibsted.com\/wp-content\/uploads\/2018\/07\/18103136\/Screen-Shot-2018-07-18-at-12.29.14-300x75.png","alt":"","url":[["https:\/\/www.servicefinder.se","www.servicefinder.se"]],"title":"Servicefinder","subtitle":" Founded: 2006 ","location":" Schibsted invested: 2011 ","country":[{"ID":437,"post_author":"1","post_date":"2021-11-04 14:49:05","post_date_gmt":"2021-11-04 13:49:05","post_content":"","post_title":"Sweden","post_excerpt":"","post_status":"publish","comment_status":"closed","ping_status":"closed","post_password":"","post_name":"sweden","to_ping":"","pinged":"","post_modified":"2021-11-05 08:57:16","post_modified_gmt":"2021-11-05 07:57:16","post_content_filtered":"","post_parent":0,"guid":"http:\/\/scom-schibsted-com-develop.seals.schibsted.pl\/?post_type=location_post&p=437","menu_order":0,"post_type":"location_post","post_mime_type":"","comment_count":"0","filter":"raw"}],"desc":"Servicefinder is the leading marketplace for services, connecting consumers who want to get a job done with local professionals who want to take on more work. The marketplace has over 100 categories, mainly within construction and household services. The company was founded by Jeffrey Singh, Vishal Nanda och Aleksandar Goga.","landing_page":"https:\/\/schibsted.com\/servicefinder\/","button_url":"","button_label":"","is_static":false,"locationIDs":[437]},{"ID":1358,"post_author":null,"post_date":"2018-07-18 10:31:12","post_date_gmt":"2018-07-18 10:31:12","post_content":"","post_title":"Bytbil","post_excerpt":"","post_status":"publish","comment_status":"closed","ping_status":"closed","post_password":"","post_name":"bytbil","to_ping":"","pinged":"","post_modified":"2022-03-29 15:52:48","post_modified_gmt":"2022-03-29 13:52:48","post_content_filtered":"","post_parent":0,"guid":null,"menu_order":80,"post_type":"brand_post","post_mime_type":"","comment_count":"0","filter":"raw","target_id":"bytbil1358","logo":"https:\/\/static.schibsted.com\/wp-content\/uploads\/2018\/07\/18102602\/Screen-Shot-2018-07-18-at-12.21.36-e1531910169667-300x191.png","alt":"","url":[["https:\/\/www.bytbil.com","www.bytbil.com"]],"title":"Bytbil","subtitle":"Sweden\u2019s largest marketplace for motor vehicles.","location":"Stockholm, Sweden","country":[{"ID":437,"post_author":"1","post_date":"2021-11-04 14:49:05","post_date_gmt":"2021-11-04 13:49:05","post_content":"","post_title":"Sweden","post_excerpt":"","post_status":"publish","comment_status":"closed","ping_status":"closed","post_password":"","post_name":"sweden","to_ping":"","pinged":"","post_modified":"2021-11-05 08:57:16","post_modified_gmt":"2021-11-05 07:57:16","post_content_filtered":"","post_parent":0,"guid":"http:\/\/scom-schibsted-com-develop.seals.schibsted.pl\/?post_type=location_post&p=437","menu_order":0,"post_type":"location_post","post_mime_type":"","comment_count":"0","filter":"raw"}],"desc":"Bytbil.com is Sweden's largest B2C marketplace for motor vehicles, including cars, motorcycles, motor caravans and trailers from a majority of all the car dealers in Sweden. Since January 2018, Bytbil has been a part of the Blocket family.","landing_page":"","button_url":"","button_label":"","is_static":false,"locationIDs":[437]},{"ID":1749379,"post_author":null,"post_date":"2020-09-29 10:28:09","post_date_gmt":"2020-09-29 08:28:09","post_content":"","post_title":"Rakentaja","post_excerpt":"","post_status":"publish","comment_status":"closed","ping_status":"closed","post_password":"","post_name":"rakentaja","to_ping":"","pinged":"","post_modified":"2022-03-29 15:53:57","post_modified_gmt":"2022-03-29 13:53:57","post_content_filtered":"","post_parent":0,"guid":null,"menu_order":81,"post_type":"brand_post","post_mime_type":"","comment_count":"0","filter":"raw","target_id":"rakentaja1749379","logo":"https:\/\/static.schibsted.com\/wp-content\/uploads\/2020\/09\/29102705\/Rakentaja_logo_rgb-300x65.png","alt":"","url":[["https:\/\/www.rakentaja.fi\/","www.rakentaja.fi\/"]],"title":"Rakentaja","subtitle":"Providing services within construction and renovation","location":"","country":[{"ID":441,"post_author":"1","post_date":"2021-11-02 14:53:11","post_date_gmt":"2021-11-02 13:53:11","post_content":"","post_title":"Finland","post_excerpt":"","post_status":"publish","comment_status":"closed","ping_status":"closed","post_password":"","post_name":"finland","to_ping":"","pinged":"","post_modified":"2021-11-05 08:59:15","post_modified_gmt":"2021-11-05 07:59:15","post_content_filtered":"","post_parent":0,"guid":"http:\/\/scom-schibsted-com-develop.seals.schibsted.pl\/?post_type=location_post&p=441","menu_order":0,"post_type":"location_post","post_mime_type":"","comment_count":"0","filter":"raw"}],"desc":"Finland\u2019s largest online service concentrating on construction and renovation. The site was founded in 1998 and was one of the first websites in Finland to produce content marketing for a wide variety of construction businesses. Today, the Rakentaja family consists of several brands in the housing and gardening market. Rakentaja's mission is to be an essential service for professionals in building and construction and the most important source of inspiration for consumers interested in renovation, gardening and interior design.","landing_page":"","button_url":"","button_label":"","is_static":false,"locationIDs":[441]}],"News Media":[{"ID":778993,"post_author":null,"post_date":"2018-07-27 14:04:41","post_date_gmt":"2018-07-27 12:04:41","post_content":"","post_title":"VG","post_excerpt":"","post_status":"publish","comment_status":"closed","ping_status":"closed","post_password":"","post_name":"vg","to_ping":"","pinged":"","post_modified":"2023-03-06 14:33:15","post_modified_gmt":"2023-03-06 13:33:15","post_content_filtered":"","post_parent":0,"guid":null,"menu_order":1,"post_type":"brand_post","post_mime_type":"","comment_count":"0","filter":"raw","target_id":"vg778993","logo":"https:\/\/static.schibsted.com\/wp-content\/uploads\/2018\/07\/27135251\/Schermata-2018-07-27-alle-15.52.27.png","alt":"Logo Verdens Gang","url":[["https:\/\/www.vg.no","www.vg.no"]],"title":"VG","subtitle":"More than 2 million daily visitors and 453 employees","location":"Oslo, Norway","country":[{"ID":439,"post_author":"1","post_date":"2021-11-03 14:49:40","post_date_gmt":"2021-11-03 13:49:40","post_content":"","post_title":"Norway","post_excerpt":"","post_status":"publish","comment_status":"closed","ping_status":"closed","post_password":"","post_name":"norway","to_ping":"","pinged":"","post_modified":"2021-11-05 08:58:04","post_modified_gmt":"2021-11-05 07:58:04","post_content_filtered":"","post_parent":0,"guid":"http:\/\/scom-schibsted-com-develop.seals.schibsted.pl\/?post_type=location_post&p=439","menu_order":0,"post_type":"location_post","post_mime_type":"","comment_count":"0","filter":"raw"}],"desc":"Verdens Gang is Norway's leading media house with more than 2 million daily users through VG.no and VG's printed newspaper. In addition, VG stands behind well-known brands like VGTV, E24, Godt, Minmote, Vektklubb, Dine Penger, Fri Flyt and Tek.no. VG also has a number of popular podcasts, like \u201cKrimpodden\u201d, \u201cGi\u00e6ver & Gjengen\u201d and \u201cHarm og Hegseth\u201d. Verdens Gang was founded by Norway\u2019s resistance forces after the country\u2019s liberation, with the first edition published on the street 23 June 1945.","landing_page":"","button_url":"","button_label":"","is_static":false,"locationIDs":[439]},{"ID":1732963,"post_author":null,"post_date":"2018-08-30 09:39:46","post_date_gmt":"2018-08-30 07:39:46","post_content":"","post_title":"Aftonbladet","post_excerpt":"","post_status":"publish","comment_status":"closed","ping_status":"closed","post_password":"","post_name":"aftonbladet","to_ping":"","pinged":"","post_modified":"2023-03-06 14:59:39","post_modified_gmt":"2023-03-06 13:59:39","post_content_filtered":"","post_parent":0,"guid":null,"menu_order":5,"post_type":"brand_post","post_mime_type":"","comment_count":"0","filter":"raw","target_id":"aftonbladet1732963","logo":"https:\/\/static.schibsted.com\/wp-content\/uploads\/2018\/08\/30142344\/aftonbladet_logo-300x45.png","alt":"Logo Aftonbladet","url":[["https:\/\/www.aftonbladet.se","www.aftonbladet.se"]],"title":"Aftonbladet","subtitle":"Almost 4 million users each day and 300 employees","location":"Stockholm, Sweden","country":[{"ID":437,"post_author":"1","post_date":"2021-11-04 14:49:05","post_date_gmt":"2021-11-04 13:49:05","post_content":"","post_title":"Sweden","post_excerpt":"","post_status":"publish","comment_status":"closed","ping_status":"closed","post_password":"","post_name":"sweden","to_ping":"","pinged":"","post_modified":"2021-11-05 08:57:16","post_modified_gmt":"2021-11-05 07:57:16","post_content_filtered":"","post_parent":0,"guid":"http:\/\/scom-schibsted-com-develop.seals.schibsted.pl\/?post_type=location_post&p=437","menu_order":0,"post_type":"location_post","post_mime_type":"","comment_count":"0","filter":"raw"}],"desc":"About four million Swedes access our journalism every day, giving us a unique position but also a great responsibility, as the beating heart of Swedish news, and a part of Swedish people's daily lives. \r\nMost of our users find us in their mobiles, but Aftonbladet is also available on the web, as online videos, podcasts, and a printed edition. We are where our readers are.\r\nAftonbladet's mission is to make Sweden a little better, the world a little more comprehensible and life a little easier.\r\nBreaking news is our fundamental pillar \u2013 but we love all parts of our journalism: investigative journalism, entertainment and lifestyle are also essential areas. And of course: Sportbladet \u2013 Sweden's largest news destination for sports. \r\nAftonbladet was founded by Lars Johan Hierta in 1830. Sportbladet first came out in May 2000.\r\n\r\n","landing_page":"","button_url":"","button_label":"","is_static":false,"locationIDs":[437]},{"ID":922,"post_author":null,"post_date":"2018-07-04 12:47:11","post_date_gmt":"2018-07-04 10:47:11","post_content":"","post_title":"Aftenposten","post_excerpt":"","post_status":"publish","comment_status":"closed","ping_status":"closed","post_password":"","post_name":"aftenposten","to_ping":"","pinged":"","post_modified":"2023-03-06 14:30:20","post_modified_gmt":"2023-03-06 13:30:20","post_content_filtered":"","post_parent":0,"guid":null,"menu_order":7,"post_type":"brand_post","post_mime_type":"","comment_count":"0","filter":"raw","target_id":"aftenposten922","logo":"https:\/\/static.schibsted.com\/wp-content\/uploads\/2019\/02\/21170224\/Aftenposten-new-logo-300x67.png","alt":"","url":[["https:\/\/www.aftenposten.no","www.aftenposten.no"]],"title":"Aftenposten","subtitle":"265,000 subscribers and 180 employees","location":"Oslo, Norway","country":[{"ID":439,"post_author":"1","post_date":"2021-11-03 14:49:40","post_date_gmt":"2021-11-03 13:49:40","post_content":"","post_title":"Norway","post_excerpt":"","post_status":"publish","comment_status":"closed","ping_status":"closed","post_password":"","post_name":"norway","to_ping":"","pinged":"","post_modified":"2021-11-05 08:58:04","post_modified_gmt":"2021-11-05 07:58:04","post_content_filtered":"","post_parent":0,"guid":"http:\/\/scom-schibsted-com-develop.seals.schibsted.pl\/?post_type=location_post&p=439","menu_order":0,"post_type":"location_post","post_mime_type":"","comment_count":"0","filter":"raw"}],"desc":"The newspaper Aftenposten was founded in 1860 by printer Christian Schibsted. During the 20th century, it became one of the most prominent and trusted news sources in the country. While the paper still is Norway's largest in terms of circulation, the focus of the newsroom today is to provide the public with a high-end digital source of independent news and analysis. Aftenposten\u2019s vision is to report and explain the biggest and most important events of our time. Aftenposten also has a number of popular podcasts, like Aftenpodden, Forklart and Foreldrekoden.","landing_page":"","button_url":"","button_label":"","is_static":false,"locationIDs":[439]},{"ID":779000,"post_author":null,"post_date":"2018-07-27 14:22:08","post_date_gmt":"2018-07-27 12:22:08","post_content":"","post_title":"Bergens Tidende","post_excerpt":"","post_status":"publish","comment_status":"closed","ping_status":"closed","post_password":"","post_name":"bergens-tidende","to_ping":"","pinged":"","post_modified":"2019-04-11 15:34:35","post_modified_gmt":"2019-04-11 13:34:35","post_content_filtered":"","post_parent":0,"guid":null,"menu_order":9,"post_type":"brand_post","post_mime_type":"","comment_count":"0","filter":"raw","target_id":"bergens-tidende779000","logo":"https:\/\/static.schibsted.com\/wp-content\/uploads\/2018\/07\/30142029\/bergens-tidende-300x46.png","alt":"Logo Bergens Tidende","url":[["https:\/\/www.bt.no","www.bt.no"]],"title":"Bergens Tidende","subtitle":"236 000 daily readers, 96 employees","location":"Bergen, Norway","country":[{"ID":439,"post_author":"1","post_date":"2021-11-03 14:49:40","post_date_gmt":"2021-11-03 13:49:40","post_content":"","post_title":"Norway","post_excerpt":"","post_status":"publish","comment_status":"closed","ping_status":"closed","post_password":"","post_name":"norway","to_ping":"","pinged":"","post_modified":"2021-11-05 08:58:04","post_modified_gmt":"2021-11-05 07:58:04","post_content_filtered":"","post_parent":0,"guid":"http:\/\/scom-schibsted-com-develop.seals.schibsted.pl\/?post_type=location_post&p=439","menu_order":0,"post_type":"location_post","post_mime_type":"","comment_count":"0","filter":"raw"}],"desc":"Founded in 1868, Bergens Tidende is the largest news organisation outside of Oslo and the main source for news consumption in Bergen and the surrounding area. Its content is available across all digital platforms and it\u2019s continuously expanding and exploring new channels. Recent explorations to engage the readers includes both podcasts and events. Bergens Tidende has 96 employees, all located in Media City Bergen.\r\n","landing_page":"","button_url":"","button_label":"","is_static":false,"locationIDs":[439]},{"ID":1732961,"post_author":null,"post_date":"2018-08-30 09:39:28","post_date_gmt":"2018-08-30 07:39:28","post_content":"","post_title":"Svenska Dagbladet","post_excerpt":"","post_status":"publish","comment_status":"closed","ping_status":"closed","post_password":"","post_name":"svd","to_ping":"","pinged":"","post_modified":"2023-03-06 14:45:29","post_modified_gmt":"2023-03-06 13:45:29","post_content_filtered":"","post_parent":0,"guid":null,"menu_order":10,"post_type":"brand_post","post_mime_type":"","comment_count":"0","filter":"raw","target_id":"svd1732961","logo":"https:\/\/static.schibsted.com\/wp-content\/uploads\/2018\/08\/29105602\/SvD-ny-logo-300x130.png","alt":"","url":[["https:\/\/www.svd.se","www.svd.se"]],"title":"Svenska Dagbladet","subtitle":"More than 800,000 users every day","location":"Stockholm, Sweden","country":[{"ID":437,"post_author":"1","post_date":"2021-11-04 14:49:05","post_date_gmt":"2021-11-04 13:49:05","post_content":"","post_title":"Sweden","post_excerpt":"","post_status":"publish","comment_status":"closed","ping_status":"closed","post_password":"","post_name":"sweden","to_ping":"","pinged":"","post_modified":"2021-11-05 08:57:16","post_modified_gmt":"2021-11-05 07:57:16","post_content_filtered":"","post_parent":0,"guid":"http:\/\/scom-schibsted-com-develop.seals.schibsted.pl\/?post_type=location_post&p=437","menu_order":0,"post_type":"location_post","post_mime_type":"","comment_count":"0","filter":"raw"}],"desc":"Svenska Dagbladet produces high-quality journalism in the areas of news, business, culture, and opinion. Our aim is to provide our users with multiple perspectives and in-depth knowledge so that they can form their own opinions and make well-informed decisions. Svenska Dagbladet's vision is an open and democratic society with strong and independent high-quality journalism. We are the sum of our employees, ambitious colleagues with deep and broad expertise, and a strong drive for innovation and curiosity about all aspects of life. We strive to break new ground to develop journalism and invest heavily in both visual storytelling and podcasts. Our legacy goes back to 1884, when we were founded by the national poet Werner von Heidenstam. We were pioneers then, we are pioneers today.\r\n","landing_page":"","button_url":"","button_label":"","is_static":false,"locationIDs":[437]},{"ID":784052,"post_author":null,"post_date":"2018-08-12 14:15:01","post_date_gmt":"2018-08-12 14:15:01","post_content":"","post_title":"tv.nu","post_excerpt":"","post_status":"publish","comment_status":"closed","ping_status":"closed","post_password":"","post_name":"tv-nu","to_ping":"","pinged":"","post_modified":"2022-03-29 15:20:30","post_modified_gmt":"2022-03-29 13:20:30","post_content_filtered":"","post_parent":0,"guid":null,"menu_order":14,"post_type":"brand_post","post_mime_type":"","comment_count":"0","filter":"raw","target_id":"tv-nu784052","logo":"https:\/\/static.schibsted.com\/wp-content\/uploads\/2018\/08\/14130047\/tvnu-300x96.png","alt":"","url":[["https:\/\/www.tv.nu","www.tv.nu"]],"title":"tv.nu","subtitle":"Founded: 1999","location":"Schibsted invested: 2007","country":[{"ID":437,"post_author":"1","post_date":"2021-11-04 14:49:05","post_date_gmt":"2021-11-04 13:49:05","post_content":"","post_title":"Sweden","post_excerpt":"","post_status":"publish","comment_status":"closed","ping_status":"closed","post_password":"","post_name":"sweden","to_ping":"","pinged":"","post_modified":"2021-11-05 08:57:16","post_modified_gmt":"2021-11-05 07:57:16","post_content_filtered":"","post_parent":0,"guid":"http:\/\/scom-schibsted-com-develop.seals.schibsted.pl\/?post_type=location_post&p=437","menu_order":0,"post_type":"location_post","post_mime_type":"","comment_count":"0","filter":"raw"},{"ID":439,"post_author":"1","post_date":"2021-11-03 14:49:40","post_date_gmt":"2021-11-03 13:49:40","post_content":"","post_title":"Norway","post_excerpt":"","post_status":"publish","comment_status":"closed","ping_status":"closed","post_password":"","post_name":"norway","to_ping":"","pinged":"","post_modified":"2021-11-05 08:58:04","post_modified_gmt":"2021-11-05 07:58:04","post_content_filtered":"","post_parent":0,"guid":"http:\/\/scom-schibsted-com-develop.seals.schibsted.pl\/?post_type=location_post&p=439","menu_order":0,"post_type":"location_post","post_mime_type":"","comment_count":"0","filter":"raw"}],"desc":"Tv.nu was founded by Thomas Meivert and is the most comprehensive tv programme schedule on a digital platform, guiding users to content regardless of if it's linear tv or video on demand. Operating in Sweden and Norway. \r\n","landing_page":"","button_url":"","button_label":"","is_static":false,"locationIDs":[437,439]},{"ID":784059,"post_author":null,"post_date":"2018-08-09 14:23:34","post_date_gmt":"2018-08-09 14:23:34","post_content":"","post_title":"Klart","post_excerpt":"","post_status":"publish","comment_status":"closed","ping_status":"closed","post_password":"","post_name":"klart","to_ping":"","pinged":"","post_modified":"2023-03-06 14:47:37","post_modified_gmt":"2023-03-06 13:47:37","post_content_filtered":"","post_parent":0,"guid":null,"menu_order":15,"post_type":"brand_post","post_mime_type":"","comment_count":"0","filter":"raw","target_id":"klart784059","logo":"https:\/\/static.schibsted.com\/wp-content\/uploads\/2018\/08\/24101709\/Klart_logo_RGB-5-300x167.png","alt":"","url":[["https:\/\/www.klart.se","www.klart.se"]],"title":"Klart","subtitle":"Founded: 2009","location":"Schibsted invested: 2011","country":[{"ID":437,"post_author":"1","post_date":"2021-11-04 14:49:05","post_date_gmt":"2021-11-04 13:49:05","post_content":"","post_title":"Sweden","post_excerpt":"","post_status":"publish","comment_status":"closed","ping_status":"closed","post_password":"","post_name":"sweden","to_ping":"","pinged":"","post_modified":"2021-11-05 08:57:16","post_modified_gmt":"2021-11-05 07:57:16","post_content_filtered":"","post_parent":0,"guid":"http:\/\/scom-schibsted-com-develop.seals.schibsted.pl\/?post_type=location_post&p=437","menu_order":0,"post_type":"location_post","post_mime_type":"","comment_count":"0","filter":"raw"}],"desc":"Klart.se is one of Sweden's most popular weather services, which presents the weather for over 20,000 locations in Sweden, as well as another 180,000 around the world.\r\nOur forecasts come from the world's leading sources, including Foreca in Finland and our goal is to present the weather in as simple and fast a way as possible \u2013 and of course: provide forecasts with high accuracy.\r\nIn addition to weather forecasts Klart.se presents detailed reports about skiing conditions in the winter and water temperatures in the summer. It also gives pollen forecasts and UV information.\r\n","landing_page":"","button_url":"","button_label":"","is_static":false,"locationIDs":[437]},{"ID":1753633,"post_author":null,"post_date":"2021-12-02 14:58:34","post_date_gmt":"2021-12-02 13:58:34","post_content":"","post_title":"Vektklubb","post_excerpt":"","post_status":"publish","comment_status":"closed","ping_status":"closed","post_password":"","post_name":"vektklubb","to_ping":"","pinged":"","post_modified":"2021-12-02 14:58:34","post_modified_gmt":"2021-12-02 13:58:34","post_content_filtered":"","post_parent":0,"guid":null,"menu_order":18,"post_type":"brand_post","post_mime_type":"","comment_count":"0","filter":"raw","target_id":"vektklubb1753633","logo":"https:\/\/static.schibsted.com\/wp-content\/uploads\/2021\/12\/02145811\/Vektklubb_logo-300x78.png","alt":"","url":[],"title":"Vektklubb","subtitle":"","location":"","country":false,"desc":"","landing_page":"","button_url":"","button_label":"","is_static":true,"locationIDs":[]},{"ID":1761062,"post_author":null,"post_date":"2023-03-06 14:52:37","post_date_gmt":"2023-03-06 13:52:37","post_content":"","post_title":"Wellobe","post_excerpt":"","post_status":"publish","comment_status":"closed","ping_status":"closed","post_password":"","post_name":"wellobe-2","to_ping":"","pinged":"","post_modified":"2023-03-06 15:05:28","post_modified_gmt":"2023-03-06 14:05:28","post_content_filtered":"","post_parent":0,"guid":null,"menu_order":19,"post_type":"brand_post","post_mime_type":"","comment_count":"0","filter":"raw","target_id":"wellobe-21761062","logo":"https:\/\/static.schibsted.com\/wp-content\/uploads\/2023\/02\/22112607\/Wellobe_Logo_Purple_RGB-300x107.webp","alt":"","url":[["https:\/\/wellobe.aftonbladet.se\/","wellobe.aftonbladet.se\/"],["",""]],"title":"Wellobe","subtitle":"","location":"","country":false,"desc":"Wellobe is part of Aftonbladet\u2019s offering to subscribers who aim for wellbeing and a more healthy life. When founded back in 2003, together with Karolinska Institutet, it was Sweden\u2019s first digital weight loss service.\r\nWellobe builds on scientific methods, helping over 500,000 people achieve a healthier lifestyle since it began. Today, Wellobe is an important part of Aftonbladet, illustrating how media can operate in niche markets, offering ancillary services to finance free and independent journalism and at the same time empowering people in their daily lives. \r\n","landing_page":"","button_url":"","button_label":"","is_static":false,"locationIDs":[]},{"ID":1746770,"post_author":null,"post_date":"2019-06-18 15:30:14","post_date_gmt":"2019-06-18 13:30:14","post_content":"","post_title":"PodMe","post_excerpt":"","post_status":"publish","comment_status":"closed","ping_status":"closed","post_password":"","post_name":"podme","to_ping":"","pinged":"","post_modified":"2023-03-06 14:49:15","post_modified_gmt":"2023-03-06 13:49:15","post_content_filtered":"","post_parent":0,"guid":null,"menu_order":21,"post_type":"brand_post","post_mime_type":"","comment_count":"0","filter":"raw","target_id":"podme1746770","logo":"https:\/\/static.schibsted.com\/wp-content\/uploads\/2019\/06\/23112728\/Podme_logo-dark-blue-e1674469760391-300x102.png","alt":"","url":[["https:\/\/podme.com","podme.com"]],"title":"PodMe","subtitle":"Founded in: 2017 ","location":"Schibsted invested in: 2019 ","country":false,"desc":"Podme is a podcast platform with premium podcasts based on a subscription service. Being the fastest growing media in Scandinavia, the potential for growth is great. In 2022 Podme passed an important milestone with 200,000 subscribers. \r\nPodme is also dedicated to offering great value for those creating the content for pods, bringing the creators and listeners together in a really sustainable business model. Podme is today operating in Sweden, Norway and Finland and Schibsted currently owns 91 percent of Podme.\r\n","landing_page":"","button_url":"","button_label":"","is_static":false,"locationIDs":[]},{"ID":1753311,"post_author":null,"post_date":"2021-11-16 11:56:37","post_date_gmt":"2021-11-16 10:56:37","post_content":"","post_title":"Vestnytt","post_excerpt":"","post_status":"publish","comment_status":"closed","ping_status":"closed","post_password":"","post_name":"vestnytt","to_ping":"","pinged":"","post_modified":"2022-03-29 15:23:20","post_modified_gmt":"2022-03-29 13:23:20","post_content_filtered":"","post_parent":0,"guid":null,"menu_order":22,"post_type":"brand_post","post_mime_type":"","comment_count":"0","filter":"raw","target_id":"vestnytt1753311","logo":"https:\/\/static.schibsted.com\/wp-content\/uploads\/2021\/11\/16115605\/VN_logo-01-300x98.png","alt":"","url":[],"title":"Vestnytt","subtitle":"Total circulation of 7200","location":"\u00d8ygarden","country":[{"ID":439,"post_author":"1","post_date":"2021-11-03 14:49:40","post_date_gmt":"2021-11-03 13:49:40","post_content":"","post_title":"Norway","post_excerpt":"","post_status":"publish","comment_status":"closed","ping_status":"closed","post_password":"","post_name":"norway","to_ping":"","pinged":"","post_modified":"2021-11-05 08:58:04","post_modified_gmt":"2021-11-05 07:58:04","post_content_filtered":"","post_parent":0,"guid":"http:\/\/scom-schibsted-com-develop.seals.schibsted.pl\/?post_type=location_post&p=439","menu_order":0,"post_type":"location_post","post_mime_type":"","comment_count":"0","filter":"raw"}],"desc":"Vestnytt is the local newspaper in the municipality of \u00d8ygarden on the west coast of Norway, situated only a 15-minute drive from the city of Bergen. Vestnytt has had substantial growth in digital subscribers since 2016, and in 2020, the paper passed a total circulation of 7,200. The first edition of Vestnytt was published on 10 June 1988.","landing_page":"","button_url":"","button_label":"","is_static":false,"locationIDs":[439]},{"ID":1753318,"post_author":null,"post_date":"2021-11-16 11:58:56","post_date_gmt":"2021-11-16 10:58:56","post_content":"","post_title":"Ask\u00f8yv\u00e6ringen","post_excerpt":"","post_status":"publish","comment_status":"closed","ping_status":"closed","post_password":"","post_name":"askoyvaeringen","to_ping":"","pinged":"","post_modified":"2022-03-29 15:24:29","post_modified_gmt":"2022-03-29 13:24:29","post_content_filtered":"","post_parent":0,"guid":null,"menu_order":23,"post_type":"brand_post","post_mime_type":"","comment_count":"0","filter":"raw","target_id":"askoyvaeringen1753318","logo":"https:\/\/static.schibsted.com\/wp-content\/uploads\/2021\/11\/09160821\/Askoyvaeringen-logo-uten-dot-no-300x69.png","alt":"","url":[],"title":"Ask\u00f8yv\u00e6ringen","subtitle":"Substantial growth in digital subscribers","location":"Ask\u00f8y","country":[{"ID":439,"post_author":"1","post_date":"2021-11-03 14:49:40","post_date_gmt":"2021-11-03 13:49:40","post_content":"","post_title":"Norway","post_excerpt":"","post_status":"publish","comment_status":"closed","ping_status":"closed","post_password":"","post_name":"norway","to_ping":"","pinged":"","post_modified":"2021-11-05 08:58:04","post_modified_gmt":"2021-11-05 07:58:04","post_content_filtered":"","post_parent":0,"guid":"http:\/\/scom-schibsted-com-develop.seals.schibsted.pl\/?post_type=location_post&p=439","menu_order":0,"post_type":"location_post","post_mime_type":"","comment_count":"0","filter":"raw"}],"desc":"Ask\u00f8yv\u00e6ringen is the local newspaper in the municipality of Ask\u00f8y on the west coast of Norway, situated only a 15-minute drive from the city of Bergen. Ask\u00f8yv\u00e6ringen has had substantial growth in digital subscribers since 2016, and in 2020 the paper passed a total circulation of 5,100. The first edition of Ask\u00f8yv\u00e6ringen was published on 3 October 1978.","landing_page":"","button_url":"","button_label":"","is_static":false,"locationIDs":[439]},{"ID":1753553,"post_author":null,"post_date":"2021-12-02 09:58:43","post_date_gmt":"2021-12-02 08:58:43","post_content":"","post_title":"Strilen","post_excerpt":"","post_status":"publish","comment_status":"closed","ping_status":"closed","post_password":"","post_name":"strilen","to_ping":"","pinged":"","post_modified":"2021-12-02 09:58:43","post_modified_gmt":"2021-12-02 08:58:43","post_content_filtered":"","post_parent":0,"guid":null,"menu_order":24,"post_type":"brand_post","post_mime_type":"","comment_count":"0","filter":"raw","target_id":"strilen1753553","logo":"https:\/\/static.schibsted.com\/wp-content\/uploads\/2021\/12\/02095751\/Strilen-logo-2010-uten-ma%CC%8Ake-med-prikk-300x83.png","alt":"","url":[],"title":"Strilen","subtitle":"","location":"","country":false,"desc":"","landing_page":"","button_url":"","button_label":"","is_static":true,"locationIDs":[]},{"ID":1747175,"post_author":null,"post_date":"2019-09-16 14:30:59","post_date_gmt":"2019-09-16 12:30:59","post_content":"","post_title":"E24","post_excerpt":"","post_status":"publish","comment_status":"closed","ping_status":"closed","post_password":"","post_name":"e24","to_ping":"","pinged":"","post_modified":"2023-03-06 14:50:52","post_modified_gmt":"2023-03-06 13:50:52","post_content_filtered":"","post_parent":0,"guid":null,"menu_order":26,"post_type":"brand_post","post_mime_type":"","comment_count":"0","filter":"raw","target_id":"e241747175","logo":"https:\/\/static.schibsted.com\/wp-content\/uploads\/2019\/09\/02145926\/E24-Logo-Bar-Black-300x151.png","alt":"","url":[["https:\/\/e24.no\/","e24.no\/"]],"title":"E24","subtitle":"496,000 daily readers, 52 employees","location":"Oslo, Norway","country":[{"ID":439,"post_author":"1","post_date":"2021-11-03 14:49:40","post_date_gmt":"2021-11-03 13:49:40","post_content":"","post_title":"Norway","post_excerpt":"","post_status":"publish","comment_status":"closed","ping_status":"closed","post_password":"","post_name":"norway","to_ping":"","pinged":"","post_modified":"2021-11-05 08:58:04","post_modified_gmt":"2021-11-05 07:58:04","post_content_filtered":"","post_parent":0,"guid":"http:\/\/scom-schibsted-com-develop.seals.schibsted.pl\/?post_type=location_post&p=439","menu_order":0,"post_type":"location_post","post_mime_type":"","comment_count":"0","filter":"raw"}],"desc":"E24 is Norway's largest online business newspaper, with 496,000 daily readers. Many of these come through VG.no, but E24 even has a strong stand-alone position with 140,000 direct visitors every day. E24 also has a number of popular podcasts, like \u201cE24-podden\u201d, \u201cPower Ladies\u201d and \u201cStopp verden\u201d. The online newspaper was launched in 2006 and has grown rapidly over the last few years. In addition to covering business and the financial markets, E24 focus on covering the green shift. Investigative journalism, often through cross border-collaboration, is also a main priority for the newspaper. \r\n","landing_page":"","button_url":"","button_label":"","is_static":false,"locationIDs":[439]},{"ID":1753313,"post_author":null,"post_date":"2021-11-16 11:52:48","post_date_gmt":"2021-11-16 10:52:48","post_content":"","post_title":"Bygdanytt","post_excerpt":"","post_status":"publish","comment_status":"closed","ping_status":"closed","post_password":"","post_name":"bygdanytt","to_ping":"","pinged":"","post_modified":"2021-11-16 11:52:48","post_modified_gmt":"2021-11-16 10:52:48","post_content_filtered":"","post_parent":0,"guid":null,"menu_order":27,"post_type":"brand_post","post_mime_type":"","comment_count":"0","filter":"raw","target_id":"bygdanytt1753313","logo":"https:\/\/static.schibsted.com\/wp-content\/uploads\/2021\/11\/16115213\/Bygdanytt_LOGO_POS_07_liten_1-01-300x77.png","alt":"","url":[],"title":"Bygdanytt","subtitle":"A local newspaper with substantial growth","location":"Arna","country":[{"ID":439,"post_author":"1","post_date":"2021-11-03 14:49:40","post_date_gmt":"2021-11-03 13:49:40","post_content":"","post_title":"Norway","post_excerpt":"","post_status":"publish","comment_status":"closed","ping_status":"closed","post_password":"","post_name":"norway","to_ping":"","pinged":"","post_modified":"2021-11-05 08:58:04","post_modified_gmt":"2021-11-05 07:58:04","post_content_filtered":"","post_parent":0,"guid":"http:\/\/scom-schibsted-com-develop.seals.schibsted.pl\/?post_type=location_post&p=439","menu_order":0,"post_type":"location_post","post_mime_type":"","comment_count":"0","filter":"raw"}],"desc":"Bygdanytt is a local newspaper with its base in Arna in Bergen on the west coast of Norway. It covers the areas of Arna in Bergen municipality and Oster\u00f8y municipality. The newspaper has had substantial growth in readers and economy since 2016. Bygdanytt is now mainly a digital newspaper, but the first printed edition was published in 1951.","landing_page":"","button_url":"","button_label":"","is_static":false,"locationIDs":[439]},{"ID":1747574,"post_author":null,"post_date":"2019-11-14 15:58:00","post_date_gmt":"2019-11-14 14:58:00","post_content":"","post_title":"Omni","post_excerpt":"","post_status":"publish","comment_status":"closed","ping_status":"closed","post_password":"","post_name":"omni","to_ping":"","pinged":"","post_modified":"2023-03-06 14:54:25","post_modified_gmt":"2023-03-06 13:54:25","post_content_filtered":"","post_parent":0,"guid":null,"menu_order":43,"post_type":"brand_post","post_mime_type":"","comment_count":"0","filter":"raw","target_id":"omni1747574","logo":"https:\/\/static.schibsted.com\/wp-content\/uploads\/2018\/08\/05130629\/omni_logo.png","alt":"Logo Omni","url":[["https:\/\/www.omni.se","www.omni.se"]],"title":"Omni","subtitle":"650,000 readers every week","location":"Stockholm, Sweden","country":[{"ID":437,"post_author":"1","post_date":"2021-11-04 14:49:05","post_date_gmt":"2021-11-04 13:49:05","post_content":"","post_title":"Sweden","post_excerpt":"","post_status":"publish","comment_status":"closed","ping_status":"closed","post_password":"","post_name":"sweden","to_ping":"","pinged":"","post_modified":"2021-11-05 08:57:16","post_modified_gmt":"2021-11-05 07:57:16","post_content_filtered":"","post_parent":0,"guid":"http:\/\/scom-schibsted-com-develop.seals.schibsted.pl\/?post_type=location_post&p=437","menu_order":0,"post_type":"location_post","post_mime_type":"","comment_count":"0","filter":"raw"}],"desc":"Since 2013, Omni has reshaped the Swedish media landscape. The news platform has won numerous awards and was named Sweden's best news service in 2022. \r\nMost proud are we of the 650,000 Swedes who use Omni multiple times every week, no news readers read news as often as Omni\u2019s and the platform has over two billions pageviews per year.\r\nOmni's promise is to gather all news and all perspectives, from all over the world, in one app. By challenging people to gain new insights about the world, each other, and themselves, we aim to contribute to both a better society and a slightly better world. \r\nToday Omni is an open platform for news, but also a subscription service for those who want to go in depth with news, via Omni Mer and Omni Ekonomi.\r\n","landing_page":"","button_url":"","button_label":"","is_static":false,"locationIDs":[437]},{"ID":1756528,"post_author":null,"post_date":"2022-04-28 10:55:32","post_date_gmt":"2022-04-28 08:55:32","post_content":"","post_title":"TV Haugaland","post_excerpt":"","post_status":"publish","comment_status":"closed","ping_status":"closed","post_password":"","post_name":"tv-haugaland","to_ping":"","pinged":"","post_modified":"2022-04-28 11:01:15","post_modified_gmt":"2022-04-28 09:01:15","post_content_filtered":"","post_parent":0,"guid":null,"menu_order":52,"post_type":"brand_post","post_mime_type":"","comment_count":"0","filter":"raw","target_id":"tv-haugaland1756528","logo":"https:\/\/static.schibsted.com\/wp-content\/uploads\/2022\/04\/28105506\/TvH-logo-300x94.png","alt":"","url":[],"title":"TV Haugaland","subtitle":"","location":"","country":[{"ID":439,"post_author":"1","post_date":"2021-11-03 14:49:40","post_date_gmt":"2021-11-03 13:49:40","post_content":"","post_title":"Norway","post_excerpt":"","post_status":"publish","comment_status":"closed","ping_status":"closed","post_password":"","post_name":"norway","to_ping":"","pinged":"","post_modified":"2021-11-05 08:58:04","post_modified_gmt":"2021-11-05 07:58:04","post_content_filtered":"","post_parent":0,"guid":"http:\/\/scom-schibsted-com-develop.seals.schibsted.pl\/?post_type=location_post&p=439","menu_order":0,"post_type":"location_post","post_mime_type":"","comment_count":"0","filter":"raw"}],"desc":"","landing_page":"","button_url":"","button_label":"","is_static":true,"locationIDs":[439]},{"ID":1733078,"post_author":null,"post_date":"2018-09-04 09:33:10","post_date_gmt":"2018-09-04 09:33:10","post_content":"","post_title":"Vinguiden","post_excerpt":"","post_status":"publish","comment_status":"closed","ping_status":"closed","post_password":"","post_name":"moteplassen","to_ping":"","pinged":"","post_modified":"2022-03-29 15:41:10","post_modified_gmt":"2022-03-29 13:41:10","post_content_filtered":"","post_parent":0,"guid":null,"menu_order":55,"post_type":"brand_post","post_mime_type":"","comment_count":"0","filter":"raw","target_id":"moteplassen1733078","logo":"https:\/\/static.schibsted.com\/wp-content\/uploads\/2018\/09\/01152905\/vinguiden-cerise-300x61.png","alt":"","url":[["https:\/\/www.vinguiden.com","www.vinguiden.com"]],"title":"Vinguiden","subtitle":"Founded: 1999 ","location":"Schibsted invested: 2015","country":[{"ID":437,"post_author":"1","post_date":"2021-11-04 14:49:05","post_date_gmt":"2021-11-04 13:49:05","post_content":"","post_title":"Sweden","post_excerpt":"","post_status":"publish","comment_status":"closed","ping_status":"closed","post_password":"","post_name":"sweden","to_ping":"","pinged":"","post_modified":"2021-11-05 08:57:16","post_modified_gmt":"2021-11-05 07:57:16","post_content_filtered":"","post_parent":0,"guid":"http:\/\/scom-schibsted-com-develop.seals.schibsted.pl\/?post_type=location_post&p=437","menu_order":0,"post_type":"location_post","post_mime_type":"","comment_count":"0","filter":"raw"}],"desc":"Vinguiden.com is Sweden's leading marketplace for wine and offers over 200,000 Swedish consumers guidance on the selection, collection and purchases of wine through digital platforms. ","landing_page":"","button_url":"","button_label":"","is_static":false,"locationIDs":[437]},{"ID":1732965,"post_author":null,"post_date":"2018-08-30 09:40:11","post_date_gmt":"2018-08-30 07:40:11","post_content":"","post_title":"Stavanger Aftenblad","post_excerpt":"","post_status":"publish","comment_status":"closed","ping_status":"closed","post_password":"","post_name":"stavanger-aftenblad","to_ping":"","pinged":"","post_modified":"2023-03-06 14:56:15","post_modified_gmt":"2023-03-06 13:56:15","post_content_filtered":"","post_parent":0,"guid":null,"menu_order":56,"post_type":"brand_post","post_mime_type":"","comment_count":"0","filter":"raw","target_id":"stavanger-aftenblad1732965","logo":"https:\/\/static.schibsted.com\/wp-content\/uploads\/2018\/08\/30122440\/StavangerAftenblad_2017-300x66.jpg","alt":"Logo Stavanger Aftenblad","url":[["https:\/\/www.aftenbladet.no","www.aftenbladet.no"]],"title":"Stavanger Aftenblad","subtitle":"152,000 daily readers","location":"Stavanger, Norway","country":[{"ID":439,"post_author":"1","post_date":"2021-11-03 14:49:40","post_date_gmt":"2021-11-03 13:49:40","post_content":"","post_title":"Norway","post_excerpt":"","post_status":"publish","comment_status":"closed","ping_status":"closed","post_password":"","post_name":"norway","to_ping":"","pinged":"","post_modified":"2021-11-05 08:58:04","post_modified_gmt":"2021-11-05 07:58:04","post_content_filtered":"","post_parent":0,"guid":"http:\/\/scom-schibsted-com-develop.seals.schibsted.pl\/?post_type=location_post&p=439","menu_order":0,"post_type":"location_post","post_mime_type":"","comment_count":"0","filter":"raw"}],"desc":"Stavanger Aftenblad is the 3rd largest Norwegian publication outside of Oslo. The newspaper has local branches in the cities of Oslo, Sandnes, Bryne and J\u00f8rpeland. Stavanger Aftenblad is the largest and most important destination for news, debate and opinions in the southwestern part of Norway. Situated in the \"energy capital\" of Norway, it is also a significant newspaper for the Norwegian oil and gas business. Stavanger Aftenblad was founded in 1893 by politician and vicar Lars Oftedal.","landing_page":"","button_url":"","button_label":"","is_static":false,"locationIDs":[439]},{"ID":1747618,"post_author":null,"post_date":"2019-11-25 10:14:29","post_date_gmt":"2019-11-25 09:14:29","post_content":"","post_title":"Matkanalen","post_excerpt":"","post_status":"publish","comment_status":"closed","ping_status":"closed","post_password":"","post_name":"matkanalen","to_ping":"","pinged":"","post_modified":"2022-03-29 15:44:44","post_modified_gmt":"2022-03-29 13:44:44","post_content_filtered":"","post_parent":0,"guid":null,"menu_order":61,"post_type":"brand_post","post_mime_type":"","comment_count":"0","filter":"raw","target_id":"matkanalen1747618","logo":"https:\/\/static.schibsted.com\/wp-content\/uploads\/2019\/11\/25101033\/Matkanalen_logo_sta%CC%8Aende_hvit_skrift-e1638957190695-300x189.jpg","alt":"","url":[["https:\/\/matkanalen.tv\/","matkanalen.tv\/"]],"title":"Matkanalen","subtitle":"More than 600 000 monthly viewers. Over 100 000 Snap Shows Subscribers.","location":"","country":[{"ID":439,"post_author":"1","post_date":"2021-11-03 14:49:40","post_date_gmt":"2021-11-03 13:49:40","post_content":"","post_title":"Norway","post_excerpt":"","post_status":"publish","comment_status":"closed","ping_status":"closed","post_password":"","post_name":"norway","to_ping":"","pinged":"","post_modified":"2021-11-05 08:58:04","post_modified_gmt":"2021-11-05 07:58:04","post_content_filtered":"","post_parent":0,"guid":"http:\/\/scom-schibsted-com-develop.seals.schibsted.pl\/?post_type=location_post&p=439","menu_order":0,"post_type":"location_post","post_mime_type":"","comment_count":"0","filter":"raw"}],"desc":"Matkanalen, meaning the Food Channel, was founded by \u00d8ivind Lind\u00f8e in Norway at the end of 2015. Matkanalen is a dedicated food TV channel with a combination of local and international TV programming. The channel broadcasts to 75% of Norwegian households with a TV and was one of the six first Norwegian Snapchat partners on Snap Shows from November 2018.","landing_page":"","button_url":"","button_label":"","is_static":false,"locationIDs":[439]},{"ID":1749669,"post_author":null,"post_date":"2018-05-05 15:57:33","post_date_gmt":"2018-05-05 13:57:33","post_content":"","post_title":"Godare","post_excerpt":"","post_status":"publish","comment_status":"closed","ping_status":"closed","post_password":"","post_name":"godare","to_ping":"","pinged":"","post_modified":"2023-03-06 14:58:18","post_modified_gmt":"2023-03-06 13:58:18","post_content_filtered":"","post_parent":0,"guid":null,"menu_order":65,"post_type":"brand_post","post_mime_type":"","comment_count":"0","filter":"raw","target_id":"godare1749669","logo":"https:\/\/static.schibsted.com\/wp-content\/uploads\/2020\/11\/05155210\/Skjermbilde-2020-11-05-kl.-15.51.53-300x277.png","alt":"","url":[["https:\/\/godare.se\/","godare.se\/"]],"title":"Godare","subtitle":"A dedicated offering for foodies of all ages","location":"Stockholm","country":[{"ID":437,"post_author":"1","post_date":"2021-11-04 14:49:05","post_date_gmt":"2021-11-04 13:49:05","post_content":"","post_title":"Sweden","post_excerpt":"","post_status":"publish","comment_status":"closed","ping_status":"closed","post_password":"","post_name":"sweden","to_ping":"","pinged":"","post_modified":"2021-11-05 08:57:16","post_modified_gmt":"2021-11-05 07:57:16","post_content_filtered":"","post_parent":0,"guid":"http:\/\/scom-schibsted-com-develop.seals.schibsted.pl\/?post_type=location_post&p=437","menu_order":0,"post_type":"location_post","post_mime_type":"","comment_count":"0","filter":"raw"}],"desc":"Godare broadcasts a combination of international food programs from around the world and new, Swedish food programs to inspire home cooking at all levels. Godare was launched by Schibsted in Sweden and works closely with Aftonbladet and other Schibsted publications and services.","landing_page":"","button_url":"","button_label":"","is_static":false,"locationIDs":[437]}],"Ventures":[{"ID":784056,"post_author":null,"post_date":"2018-08-10 14:22:44","post_date_gmt":"2018-08-10 14:22:44","post_content":"","post_title":"Prisjakt","post_excerpt":"","post_status":"publish","comment_status":"closed","ping_status":"closed","post_password":"","post_name":"prisjakt","to_ping":"","pinged":"","post_modified":"2022-10-17 17:21:20","post_modified_gmt":"2022-10-17 15:21:20","post_content_filtered":"","post_parent":0,"guid":null,"menu_order":2,"post_type":"brand_post","post_mime_type":"","comment_count":"0","filter":"raw","target_id":"prisjakt784056","logo":"https:\/\/static.schibsted.com\/wp-content\/uploads\/2018\/08\/14130042\/prisjakt.png","alt":"","url":[["https:\/\/www.prisjakt.nu","www.prisjakt.nu"],["https:\/\/www.prisjakt.no","www.prisjakt.no"],["https:\/\/pricespy.co.nz","pricespy.co.nz"],["https:\/\/pricespy.ie","pricespy.ie"],["https:\/\/pricespy.co.uk","pricespy.co.uk"],["https:\/\/ledenicheur.fr","ledenicheur.fr"],["https:\/\/hintaopas.fi","hintaopas.fi"],["https:\/\/prisjagt.dk\/","prisjagt.dk\/"]],"title":"Prisjakt","subtitle":"Founded: 2002","location":"Schibsted invested: 2006","country":[{"ID":437,"post_author":"1","post_date":"2021-11-04 14:49:05","post_date_gmt":"2021-11-04 13:49:05","post_content":"","post_title":"Sweden","post_excerpt":"","post_status":"publish","comment_status":"closed","ping_status":"closed","post_password":"","post_name":"sweden","to_ping":"","pinged":"","post_modified":"2021-11-05 08:57:16","post_modified_gmt":"2021-11-05 07:57:16","post_content_filtered":"","post_parent":0,"guid":"http:\/\/scom-schibsted-com-develop.seals.schibsted.pl\/?post_type=location_post&p=437","menu_order":0,"post_type":"location_post","post_mime_type":"","comment_count":"0","filter":"raw"},{"ID":439,"post_author":"1","post_date":"2021-11-03 14:49:40","post_date_gmt":"2021-11-03 13:49:40","post_content":"","post_title":"Norway","post_excerpt":"","post_status":"publish","comment_status":"closed","ping_status":"closed","post_password":"","post_name":"norway","to_ping":"","pinged":"","post_modified":"2021-11-05 08:58:04","post_modified_gmt":"2021-11-05 07:58:04","post_content_filtered":"","post_parent":0,"guid":"http:\/\/scom-schibsted-com-develop.seals.schibsted.pl\/?post_type=location_post&p=439","menu_order":0,"post_type":"location_post","post_mime_type":"","comment_count":"0","filter":"raw"},{"ID":441,"post_author":"1","post_date":"2021-11-02 14:53:11","post_date_gmt":"2021-11-02 13:53:11","post_content":"","post_title":"Finland","post_excerpt":"","post_status":"publish","comment_status":"closed","ping_status":"closed","post_password":"","post_name":"finland","to_ping":"","pinged":"","post_modified":"2021-11-05 08:59:15","post_modified_gmt":"2021-11-05 07:59:15","post_content_filtered":"","post_parent":0,"guid":"http:\/\/scom-schibsted-com-develop.seals.schibsted.pl\/?post_type=location_post&p=441","menu_order":0,"post_type":"location_post","post_mime_type":"","comment_count":"0","filter":"raw"},{"ID":443,"post_author":"1","post_date":"2021-11-02 14:53:29","post_date_gmt":"2021-11-02 13:53:29","post_content":"","post_title":"Poland","post_excerpt":"","post_status":"publish","comment_status":"closed","ping_status":"closed","post_password":"","post_name":"poland","to_ping":"","pinged":"","post_modified":"2021-11-05 08:58:41","post_modified_gmt":"2021-11-05 07:58:41","post_content_filtered":"","post_parent":0,"guid":"http:\/\/scom-schibsted-com-develop.seals.schibsted.pl\/?post_type=location_post&p=443","menu_order":0,"post_type":"location_post","post_mime_type":"","comment_count":"0","filter":"raw"},{"ID":1745567,"post_author":"4","post_date":"2021-11-01 10:27:30","post_date_gmt":"2021-11-01 09:27:30","post_content":"","post_title":"Denmark","post_excerpt":"","post_status":"publish","comment_status":"closed","ping_status":"closed","post_password":"","post_name":"denmark","to_ping":"","pinged":"","post_modified":"2021-11-05 08:59:45","post_modified_gmt":"2021-11-05 07:59:45","post_content_filtered":"","post_parent":0,"guid":"https:\/\/schibsted.com\/?post_type=location_post&p=1745567","menu_order":0,"post_type":"location_post","post_mime_type":"","comment_count":"0","filter":"raw"}],"desc":"Prisjakt was founded by Jonas Bonde and Franz H\u00e4nel and has since the start expanded globally onto nine markets including Sweden. It's an information and comparison service helping consumers find the lowest prices, best products and right retailers. Prisjakt is also established in the following countries: Norway- prisjakt.no, Finland- hintaopas.fi , Denmark \u2013 prisjagt.dk, Italy- pagomeno.it, England- pricespy.co.uk, New Zealand-pricespy.co.nz, France- ledenicheur.fr, Ireland- pricespy.ie\r\n","landing_page":"https:\/\/schibsted.com\/prisjakt\/","button_url":"","button_label":"","is_static":false,"locationIDs":[437,439,441,443,1745567]},{"ID":1746786,"post_author":null,"post_date":"2019-06-18 16:31:05","post_date_gmt":"2019-06-18 14:31:05","post_content":"","post_title":"Hjemmelegene","post_excerpt":"","post_status":"publish","comment_status":"closed","ping_status":"closed","post_password":"","post_name":"hjemmelegene","to_ping":"","pinged":"","post_modified":"2022-03-29 15:31:03","post_modified_gmt":"2022-03-29 13:31:03","post_content_filtered":"","post_parent":0,"guid":null,"menu_order":25,"post_type":"brand_post","post_mime_type":"","comment_count":"0","filter":"raw","target_id":"hjemmelegene1746786","logo":"https:\/\/static.schibsted.com\/wp-content\/uploads\/2019\/06\/18170352\/Hjemmelegene-logo-2-300x40.png","alt":"","url":[["https:\/\/www.hjemmelegene.no","www.hjemmelegene.no"]],"title":"Hjemmelegene","subtitle":"Founded in: 2017 ","location":"Schibsted invested in: 2019 ","country":false,"desc":"Hjemmelegene was founded by a team of entrepreneurs comprised of medical doctors, economists, engineers and technologists. The concept is simple and user-oriented: the doctors are booked online and visit the patients at home or in their clinics on weekdays, evenings or weekends. ","landing_page":"","button_url":"","button_label":"","is_static":false,"locationIDs":[]},{"ID":1753560,"post_author":null,"post_date":"2021-12-02 10:32:02","post_date_gmt":"2021-12-02 09:32:02","post_content":"","post_title":"bookis","post_excerpt":"","post_status":"publish","comment_status":"closed","ping_status":"closed","post_password":"","post_name":"bookies","to_ping":"","pinged":"","post_modified":"2023-08-25 10:28:17","post_modified_gmt":"2023-08-25 08:28:17","post_content_filtered":"","post_parent":0,"guid":null,"menu_order":29,"post_type":"brand_post","post_mime_type":"","comment_count":"0","filter":"raw","target_id":"bookies1753560","logo":"https:\/\/static.schibsted.com\/wp-content\/uploads\/2021\/12\/02103130\/bookis-logo-300x96.png","alt":"","url":[["https:\/\/bookis.com\/","bookis.com\/"]],"title":"bookis","subtitle":"Founded: 2017","location":"Schibsted invested: 2020","country":[{"ID":439,"post_author":"1","post_date":"2021-11-03 14:49:40","post_date_gmt":"2021-11-03 13:49:40","post_content":"","post_title":"Norway","post_excerpt":"","post_status":"publish","comment_status":"closed","ping_status":"closed","post_password":"","post_name":"norway","to_ping":"","pinged":"","post_modified":"2021-11-05 08:58:04","post_modified_gmt":"2021-11-05 07:58:04","post_content_filtered":"","post_parent":0,"guid":"http:\/\/scom-schibsted-com-develop.seals.schibsted.pl\/?post_type=location_post&p=439","menu_order":0,"post_type":"location_post","post_mime_type":"","comment_count":"0","filter":"raw"}],"desc":"Bookis is a platform for buying and selling new and used books, and ensures low prices as well as a simple, fun and frictionless buying and selling process for users, completely in line with today's recycling society.","landing_page":"","button_url":"","button_label":"","is_static":false,"locationIDs":[439]},{"ID":1754261,"post_author":null,"post_date":"2022-01-12 15:58:32","post_date_gmt":"2022-01-12 14:58:32","post_content":"","post_title":"Campanyon","post_excerpt":"","post_status":"publish","comment_status":"closed","ping_status":"closed","post_password":"","post_name":"1754261","to_ping":"","pinged":"","post_modified":"2022-01-17 13:36:37","post_modified_gmt":"2022-01-17 12:36:37","post_content_filtered":"","post_parent":0,"guid":null,"menu_order":31,"post_type":"brand_post","post_mime_type":"","comment_count":"0","filter":"raw","target_id":"17542611754261","logo":"https:\/\/static.schibsted.com\/wp-content\/uploads\/2022\/01\/17133458\/campanyon_logo_orange_rgb-300x42.png","alt":"","url":[],"title":"Campanyon","subtitle":"","location":"","country":false,"desc":"","landing_page":"","button_url":"","button_label":"","is_static":false,"locationIDs":[]},{"ID":1754617,"post_author":null,"post_date":"2022-01-20 14:01:47","post_date_gmt":"2022-01-20 13:01:47","post_content":"","post_title":"Maja","post_excerpt":"","post_status":"publish","comment_status":"closed","ping_status":"closed","post_password":"","post_name":"maja","to_ping":"","pinged":"","post_modified":"2023-08-25 10:16:19","post_modified_gmt":"2023-08-25 08:16:19","post_content_filtered":"","post_parent":0,"guid":null,"menu_order":32,"post_type":"brand_post","post_mime_type":"","comment_count":"0","filter":"raw","target_id":"maja1754617","logo":"https:\/\/static.schibsted.com\/wp-content\/uploads\/2022\/01\/20140125\/Maja_Logo_Positive-300x136.png","alt":"","url":[["https:\/\/www.maja.no\/","www.maja.no\/"]],"title":"Maja","subtitle":"Founded: 2020","location":"Schibsted invested: 2022","country":[{"ID":439,"post_author":"1","post_date":"2021-11-03 14:49:40","post_date_gmt":"2021-11-03 13:49:40","post_content":"","post_title":"Norway","post_excerpt":"","post_status":"publish","comment_status":"closed","ping_status":"closed","post_password":"","post_name":"norway","to_ping":"","pinged":"","post_modified":"2021-11-05 08:58:04","post_modified_gmt":"2021-11-05 07:58:04","post_content_filtered":"","post_parent":0,"guid":"http:\/\/scom-schibsted-com-develop.seals.schibsted.pl\/?post_type=location_post&p=439","menu_order":0,"post_type":"location_post","post_mime_type":"","comment_count":"0","filter":"raw"}],"desc":"Maja, a company offering a digital network of licensed doctors to women, has rapidly established itself as one of the largest digital clinics on the Norwegian market.","landing_page":"","button_url":"","button_label":"","is_static":false,"locationIDs":[439]},{"ID":1753622,"post_author":null,"post_date":"2023-02-22 11:12:08","post_date_gmt":"2023-02-22 10:12:08","post_content":"","post_title":"Unlock","post_excerpt":"","post_status":"publish","comment_status":"closed","ping_status":"closed","post_password":"","post_name":"unlock","to_ping":"","pinged":"","post_modified":"2023-02-22 11:12:08","post_modified_gmt":"2023-02-22 10:12:08","post_content_filtered":"","post_parent":0,"guid":null,"menu_order":35,"post_type":"brand_post","post_mime_type":"","comment_count":"0","filter":"raw","target_id":"unlock1753622","logo":"https:\/\/static.schibsted.com\/wp-content\/uploads\/2023\/02\/22111143\/logo-unloc-300x100.webp","alt":"","url":[],"title":"Unlock","subtitle":"","location":"","country":false,"desc":"","landing_page":"","button_url":"","button_label":"","is_static":false,"locationIDs":[]},{"ID":1753604,"post_author":null,"post_date":"2021-12-02 11:28:36","post_date_gmt":"2021-12-02 10:28:36","post_content":"","post_title":"Syd","post_excerpt":"","post_status":"publish","comment_status":"closed","ping_status":"closed","post_password":"","post_name":"syd","to_ping":"","pinged":"","post_modified":"2021-12-02 11:28:36","post_modified_gmt":"2021-12-02 10:28:36","post_content_filtered":"","post_parent":0,"guid":null,"menu_order":39,"post_type":"brand_post","post_mime_type":"","comment_count":"0","filter":"raw","target_id":"syd1753604","logo":"https:\/\/static.schibsted.com\/wp-content\/uploads\/2021\/12\/02112813\/logga-syd-300x82.png","alt":"","url":[],"title":"Syd","subtitle":"","location":"","country":false,"desc":"","landing_page":"","button_url":"","button_label":"","is_static":true,"locationIDs":[]},{"ID":784125,"post_author":null,"post_date":"2018-07-29 09:53:15","post_date_gmt":"2018-07-29 09:53:15","post_content":"","post_title":"Hygglo","post_excerpt":"","post_status":"publish","comment_status":"closed","ping_status":"closed","post_password":"","post_name":"hygglo","to_ping":"","pinged":"","post_modified":"2021-10-04 11:53:25","post_modified_gmt":"2021-10-04 09:53:25","post_content_filtered":"","post_parent":0,"guid":null,"menu_order":40,"post_type":"brand_post","post_mime_type":"","comment_count":"0","filter":"raw","target_id":"hygglo784125","logo":"https:\/\/static.schibsted.com\/wp-content\/uploads\/2018\/08\/14130018\/hygglo.png","alt":"","url":[["https:\/\/www.hygglo.se","www.hygglo.se"]],"title":"Hygglo","subtitle":"Founded: 2016","location":"Schibsted invested: 2017","country":[{"ID":437,"post_author":"1","post_date":"2021-11-04 14:49:05","post_date_gmt":"2021-11-04 13:49:05","post_content":"","post_title":"Sweden","post_excerpt":"","post_status":"publish","comment_status":"closed","ping_status":"closed","post_password":"","post_name":"sweden","to_ping":"","pinged":"","post_modified":"2021-11-05 08:57:16","post_modified_gmt":"2021-11-05 07:57:16","post_content_filtered":"","post_parent":0,"guid":"http:\/\/scom-schibsted-com-develop.seals.schibsted.pl\/?post_type=location_post&p=437","menu_order":0,"post_type":"location_post","post_mime_type":"","comment_count":"0","filter":"raw"}],"desc":"Hygglo was founded by Ola Degerfors, Axel Hellstr\u00f6m and Henrik Fr\u00e4s\u00e9n. It is a marketplace for renting and renting out items, empowering consumers to consume smarter.\r\n\r\n","landing_page":"","button_url":"","button_label":"","is_static":false,"locationIDs":[437]},{"ID":1753556,"post_author":null,"post_date":"2021-12-02 10:30:39","post_date_gmt":"2021-12-02 09:30:39","post_content":"","post_title":"Advized","post_excerpt":"","post_status":"publish","comment_status":"closed","ping_status":"closed","post_password":"","post_name":"advized","to_ping":"","pinged":"","post_modified":"2021-12-02 10:30:39","post_modified_gmt":"2021-12-02 09:30:39","post_content_filtered":"","post_parent":0,"guid":null,"menu_order":41,"post_type":"brand_post","post_mime_type":"","comment_count":"0","filter":"raw","target_id":"advized1753556","logo":"https:\/\/static.schibsted.com\/wp-content\/uploads\/2021\/12\/02103012\/ADVIZED-side-LOGO-COLOUR-GRADATION_RGB-copy-300x71.png","alt":"","url":[],"title":"Advized","subtitle":"","location":"","country":false,"desc":"","landing_page":"","button_url":"","button_label":"","is_static":true,"locationIDs":[]},{"ID":1753610,"post_author":null,"post_date":"2021-12-02 11:31:15","post_date_gmt":"2021-12-02 10:31:15","post_content":"","post_title":"T\u00f8rn","post_excerpt":"","post_status":"publish","comment_status":"closed","ping_status":"closed","post_password":"","post_name":"torn","to_ping":"","pinged":"","post_modified":"2022-04-29 11:00:14","post_modified_gmt":"2022-04-29 09:00:14","post_content_filtered":"","post_parent":0,"guid":null,"menu_order":42,"post_type":"brand_post","post_mime_type":"","comment_count":"0","filter":"raw","target_id":"torn1753610","logo":"https:\/\/static.schibsted.com\/wp-content\/uploads\/2021\/12\/29110007\/Torn-new-logo-300x129.png","alt":"","url":[],"title":"T\u00f8rn","subtitle":"","location":"","country":false,"desc":"","landing_page":"","button_url":"","button_label":"","is_static":true,"locationIDs":[]},{"ID":1749868,"post_author":null,"post_date":"2020-11-25 09:49:56","post_date_gmt":"2020-11-25 08:49:56","post_content":"","post_title":"Inzpire.me","post_excerpt":"","post_status":"publish","comment_status":"closed","ping_status":"closed","post_password":"","post_name":"inzpire-me","to_ping":"","pinged":"","post_modified":"2021-12-02 09:55:21","post_modified_gmt":"2021-12-02 08:55:21","post_content_filtered":"","post_parent":0,"guid":null,"menu_order":45,"post_type":"brand_post","post_mime_type":"","comment_count":"0","filter":"raw","target_id":"inzpire-me1749868","logo":"https:\/\/static.schibsted.com\/wp-content\/uploads\/2020\/11\/25094752\/Inzpire.me_-300x300.png","alt":"","url":[["https:\/\/inzpire.me","inzpire.me"]],"title":"Inzpire.me","subtitle":"","location":"","country":false,"desc":"Inzpire.me is a passionate team committed to building a data-driven platform that helps brands work with creators to communicate impactful stories on social media.","landing_page":"","button_url":"","button_label":"","is_static":false,"locationIDs":[]},{"ID":1753580,"post_author":null,"post_date":"2021-12-02 10:39:10","post_date_gmt":"2021-12-02 09:39:10","post_content":"","post_title":"Mindler","post_excerpt":"","post_status":"publish","comment_status":"closed","ping_status":"closed","post_password":"","post_name":"mindler","to_ping":"","pinged":"","post_modified":"2023-08-25 10:23:21","post_modified_gmt":"2023-08-25 08:23:21","post_content_filtered":"","post_parent":0,"guid":null,"menu_order":47,"post_type":"brand_post","post_mime_type":"","comment_count":"0","filter":"raw","target_id":"mindler1753580","logo":"https:\/\/static.schibsted.com\/wp-content\/uploads\/2021\/12\/28104406\/Mindler-logo-300x41.png","alt":"","url":[["https:\/\/schibsted.com\/mindler\/","schibsted.com\/mindler\/"]],"title":"Mindler","subtitle":"Founded: 2018","location":"Schibsted invested: 2020","country":[{"ID":437,"post_author":"1","post_date":"2021-11-04 14:49:05","post_date_gmt":"2021-11-04 13:49:05","post_content":"","post_title":"Sweden","post_excerpt":"","post_status":"publish","comment_status":"closed","ping_status":"closed","post_password":"","post_name":"sweden","to_ping":"","pinged":"","post_modified":"2021-11-05 08:57:16","post_modified_gmt":"2021-11-05 07:57:16","post_content_filtered":"","post_parent":0,"guid":"http:\/\/scom-schibsted-com-develop.seals.schibsted.pl\/?post_type=location_post&p=437","menu_order":0,"post_type":"location_post","post_mime_type":"","comment_count":"0","filter":"raw"}],"desc":"Mindler is a digital health app, allowing users to consult with a psychologist within 24 hours, via their smartphone. Headquartered in Stockholm, Mindler\u2019s 200+ psychologists provide leading-edge psychological expertise and treatment to patients in Sweden and the Netherlands.\r\n\r\n","landing_page":"","button_url":"","button_label":"","is_static":false,"locationIDs":[437]},{"ID":1753591,"post_author":null,"post_date":"2021-12-02 10:42:41","post_date_gmt":"2021-12-02 09:42:41","post_content":"","post_title":"Tibber","post_excerpt":"","post_status":"publish","comment_status":"closed","ping_status":"closed","post_password":"","post_name":"tibber","to_ping":"","pinged":"","post_modified":"2023-08-25 10:27:50","post_modified_gmt":"2023-08-25 08:27:50","post_content_filtered":"","post_parent":0,"guid":null,"menu_order":54,"post_type":"brand_post","post_mime_type":"","comment_count":"0","filter":"raw","target_id":"tibber1753591","logo":"https:\/\/static.schibsted.com\/wp-content\/uploads\/2021\/12\/02104222\/tibber_logo_blue_w1000-300x88.png","alt":"","url":[["https:\/\/tibber.com\/","tibber.com\/"]],"title":"Tibber","subtitle":"Founded: 2016","location":"Schibsted invested: 2021","country":[{"ID":439,"post_author":"1","post_date":"2021-11-03 14:49:40","post_date_gmt":"2021-11-03 13:49:40","post_content":"","post_title":"Norway","post_excerpt":"","post_status":"publish","comment_status":"closed","ping_status":"closed","post_password":"","post_name":"norway","to_ping":"","pinged":"","post_modified":"2021-11-05 08:58:04","post_modified_gmt":"2021-11-05 07:58:04","post_content_filtered":"","post_parent":0,"guid":"http:\/\/scom-schibsted-com-develop.seals.schibsted.pl\/?post_type=location_post&p=439","menu_order":0,"post_type":"location_post","post_mime_type":"","comment_count":"0","filter":"raw"}],"desc":"Tibber founders Daniel Lind\u00e9n and Edgeir V\u00e5rdal Aksnes had worked within the energy industry for years and saw energy companies\u2019 predominant interest: selling more energy to make more profit. This felt a bit counterintuitive, since using less electricity benefits more or less everyone, except, of course, the dinosaurs of the energy industry. Today, Tibber employees located in Norway, Sweden, Holland, and Germany work daily to help customers lower their electricity consumption \u2013 and their energy bills.","landing_page":"","button_url":"","button_label":"","is_static":false,"locationIDs":[439]},{"ID":1761033,"post_author":null,"post_date":"2023-02-22 10:52:25","post_date_gmt":"2023-02-22 09:52:25","post_content":"","post_title":"Linear","post_excerpt":"","post_status":"publish","comment_status":"closed","ping_status":"closed","post_password":"","post_name":"linear","to_ping":"","pinged":"","post_modified":"2023-02-22 10:53:08","post_modified_gmt":"2023-02-22 09:53:08","post_content_filtered":"","post_parent":0,"guid":null,"menu_order":58,"post_type":"brand_post","post_mime_type":"","comment_count":"0","filter":"raw","target_id":"linear1761033","logo":"https:\/\/static.schibsted.com\/wp-content\/uploads\/2023\/02\/22105146\/LINEAR_LOGO_DARK-1-2-300x60.webp","alt":"","url":[],"title":"Linear","subtitle":"","location":"","country":false,"desc":"","landing_page":"","button_url":"","button_label":"","is_static":true,"locationIDs":[]},{"ID":1761042,"post_author":null,"post_date":"2023-02-22 11:07:27","post_date_gmt":"2023-02-22 10:07:27","post_content":"","post_title":"Nomono","post_excerpt":"","post_status":"publish","comment_status":"closed","ping_status":"closed","post_password":"","post_name":"nomono","to_ping":"","pinged":"","post_modified":"2023-02-22 11:07:27","post_modified_gmt":"2023-02-22 10:07:27","post_content_filtered":"","post_parent":0,"guid":null,"menu_order":59,"post_type":"brand_post","post_mime_type":"","comment_count":"0","filter":"raw","target_id":"nomono1761042","logo":"https:\/\/static.schibsted.com\/wp-content\/uploads\/2023\/02\/22110617\/nomono-logotype-black.png","alt":"","url":[],"title":"Nomono","subtitle":"","location":"","country":false,"desc":"","landing_page":"","button_url":"","button_label":"","is_static":true,"locationIDs":[]},{"ID":1756585,"post_author":null,"post_date":"2022-05-02 09:28:27","post_date_gmt":"2022-05-02 07:28:27","post_content":"","post_title":"Knips","post_excerpt":"","post_status":"publish","comment_status":"closed","ping_status":"closed","post_password":"","post_name":"knips","to_ping":"","pinged":"","post_modified":"2022-05-02 10:48:32","post_modified_gmt":"2022-05-02 08:48:32","post_content_filtered":"","post_parent":0,"guid":null,"menu_order":60,"post_type":"brand_post","post_mime_type":"","comment_count":"0","filter":"raw","target_id":"knips1756585","logo":"https:\/\/static.schibsted.com\/wp-content\/uploads\/2022\/05\/02092702\/knips-logo-300x164.png","alt":"","url":[],"title":"Knips","subtitle":"","location":"","country":[{"ID":439,"post_author":"1","post_date":"2021-11-03 14:49:40","post_date_gmt":"2021-11-03 13:49:40","post_content":"","post_title":"Norway","post_excerpt":"","post_status":"publish","comment_status":"closed","ping_status":"closed","post_password":"","post_name":"norway","to_ping":"","pinged":"","post_modified":"2021-11-05 08:58:04","post_modified_gmt":"2021-11-05 07:58:04","post_content_filtered":"","post_parent":0,"guid":"http:\/\/scom-schibsted-com-develop.seals.schibsted.pl\/?post_type=location_post&p=439","menu_order":0,"post_type":"location_post","post_mime_type":"","comment_count":"0","filter":"raw"}],"desc":"","landing_page":"","button_url":"","button_label":"","is_static":true,"locationIDs":[439]},{"ID":1753570,"post_author":null,"post_date":"2021-12-02 10:36:02","post_date_gmt":"2021-12-02 09:36:02","post_content":"","post_title":"Homely","post_excerpt":"","post_status":"publish","comment_status":"closed","ping_status":"closed","post_password":"","post_name":"homely","to_ping":"","pinged":"","post_modified":"2022-04-28 10:41:19","post_modified_gmt":"2022-04-28 08:41:19","post_content_filtered":"","post_parent":0,"guid":null,"menu_order":63,"post_type":"brand_post","post_mime_type":"","comment_count":"0","filter":"raw","target_id":"homely1753570","logo":"https:\/\/static.schibsted.com\/wp-content\/uploads\/2021\/12\/28104108\/Homely-new-logo-300x76.png","alt":"","url":[],"title":"Homely","subtitle":"","location":"","country":false,"desc":"","landing_page":"","button_url":"","button_label":"","is_static":true,"locationIDs":[]},{"ID":1756590,"post_author":null,"post_date":"2022-05-02 09:31:23","post_date_gmt":"2022-05-02 07:31:23","post_content":"","post_title":"Turnr","post_excerpt":"","post_status":"publish","comment_status":"closed","ping_status":"closed","post_password":"","post_name":"turnr","to_ping":"","pinged":"","post_modified":"2022-05-02 09:31:23","post_modified_gmt":"2022-05-02 07:31:23","post_content_filtered":"","post_parent":0,"guid":null,"menu_order":66,"post_type":"brand_post","post_mime_type":"","comment_count":"0","filter":"raw","target_id":"turnr1756590","logo":"https:\/\/static.schibsted.com\/wp-content\/uploads\/2022\/05\/02093026\/Turnr-logo-300x80.png","alt":"","url":[],"title":"Turnr","subtitle":"","location":"","country":[{"ID":437,"post_author":"1","post_date":"2021-11-04 14:49:05","post_date_gmt":"2021-11-04 13:49:05","post_content":"","post_title":"Sweden","post_excerpt":"","post_status":"publish","comment_status":"closed","ping_status":"closed","post_password":"","post_name":"sweden","to_ping":"","pinged":"","post_modified":"2021-11-05 08:57:16","post_modified_gmt":"2021-11-05 07:57:16","post_content_filtered":"","post_parent":0,"guid":"http:\/\/scom-schibsted-com-develop.seals.schibsted.pl\/?post_type=location_post&p=437","menu_order":0,"post_type":"location_post","post_mime_type":"","comment_count":"0","filter":"raw"}],"desc":"","landing_page":"","button_url":"","button_label":"","is_static":true,"locationIDs":[437]},{"ID":1754259,"post_author":null,"post_date":"2022-01-12 15:58:01","post_date_gmt":"2022-01-12 14:58:01","post_content":"","post_title":"Askin","post_excerpt":"","post_status":"publish","comment_status":"closed","ping_status":"closed","post_password":"","post_name":"1754259","to_ping":"","pinged":"","post_modified":"2022-01-17 13:38:26","post_modified_gmt":"2022-01-17 12:38:26","post_content_filtered":"","post_parent":0,"guid":null,"menu_order":68,"post_type":"brand_post","post_mime_type":"","comment_count":"0","filter":"raw","target_id":"17542591754259","logo":"https:\/\/static.schibsted.com\/wp-content\/uploads\/2022\/01\/12155421\/Wordmark_Charcoal.svg","alt":"","url":[],"title":"Askin","subtitle":"","location":"","country":false,"desc":"","landing_page":"","button_url":"","button_label":"","is_static":false,"locationIDs":[]},{"ID":1753577,"post_author":null,"post_date":"2021-12-02 10:38:15","post_date_gmt":"2021-12-02 09:38:15","post_content":"","post_title":"The Mindfulness App","post_excerpt":"","post_status":"publish","comment_status":"closed","ping_status":"closed","post_password":"","post_name":"the-mindfulness-app","to_ping":"","pinged":"","post_modified":"2021-12-02 10:38:15","post_modified_gmt":"2021-12-02 09:38:15","post_content_filtered":"","post_parent":0,"guid":null,"menu_order":69,"post_type":"brand_post","post_mime_type":"","comment_count":"0","filter":"raw","target_id":"the-mindfulness-app1753577","logo":"https:\/\/static.schibsted.com\/wp-content\/uploads\/2021\/12\/02103751\/mindfulness_rgb-300x94.png","alt":"","url":[],"title":"The Mindfulness App","subtitle":"","location":"","country":false,"desc":"","landing_page":"","button_url":"","button_label":"","is_static":true,"locationIDs":[]},{"ID":1751757,"post_author":null,"post_date":"2021-05-18 14:39:59","post_date_gmt":"2021-05-18 12:39:59","post_content":"","post_title":"Zoopit","post_excerpt":"","post_status":"publish","comment_status":"closed","ping_status":"closed","post_password":"","post_name":"zoopit","to_ping":"","pinged":"","post_modified":"2022-03-29 15:48:00","post_modified_gmt":"2022-03-29 13:48:00","post_content_filtered":"","post_parent":0,"guid":null,"menu_order":71,"post_type":"brand_post","post_mime_type":"","comment_count":"0","filter":"raw","target_id":"zoopit1751757","logo":"https:\/\/static.schibsted.com\/wp-content\/uploads\/2021\/05\/27150842\/zoopit.rgb_-300x183.png","alt":"","url":[["https:\/\/zoopit.no\/","zoopit.no\/"]],"title":"Zoopit","subtitle":"Founded: 2014.","location":"","country":false,"desc":"Zoopit is a tech company that wants to change the world of logistics and delivery through automation and machine learning. Zoopit enables companies to get real-time insights into their logistics, transport and delivery operations. Zoopit enhances the customer's delivery experience by providing proactive delivery notifications and allowing people to track their deliveries in real-time, so they always know exactly where they are.","landing_page":"","button_url":"","button_label":"","is_static":false,"locationIDs":[]},{"ID":784073,"post_author":null,"post_date":"2018-08-03 15:15:26","post_date_gmt":"2018-08-03 15:15:26","post_content":"","post_title":"Albert","post_excerpt":"","post_status":"publish","comment_status":"closed","ping_status":"closed","post_password":"","post_name":"albert","to_ping":"","pinged":"","post_modified":"2023-02-22 10:21:06","post_modified_gmt":"2023-02-22 09:21:06","post_content_filtered":"","post_parent":0,"guid":null,"menu_order":78,"post_type":"brand_post","post_mime_type":"","comment_count":"0","filter":"raw","target_id":"albert784073","logo":"https:\/\/static.schibsted.com\/wp-content\/uploads\/2018\/08\/22102100\/albert-logo_rgb-300x105.webp","alt":"","url":[["https:\/\/www.hejalbert.se","www.hejalbert.se"]],"title":"Albert","subtitle":"Founded: 2015","location":"Schibsted invested: 2016","country":[{"ID":437,"post_author":"1","post_date":"2021-11-04 14:49:05","post_date_gmt":"2021-11-04 13:49:05","post_content":"","post_title":"Sweden","post_excerpt":"","post_status":"publish","comment_status":"closed","ping_status":"closed","post_password":"","post_name":"sweden","to_ping":"","pinged":"","post_modified":"2021-11-05 08:57:16","post_modified_gmt":"2021-11-05 07:57:16","post_content_filtered":"","post_parent":0,"guid":"http:\/\/scom-schibsted-com-develop.seals.schibsted.pl\/?post_type=location_post&p=437","menu_order":0,"post_type":"location_post","post_mime_type":"","comment_count":"0","filter":"raw"}],"desc":"Albert was founded by Salman Eskandari and Arta Mandegari and is a service that helps educate children in math. The app provides individualised and tailored tutoring enabled by AI.","landing_page":"","button_url":"","button_label":"","is_static":false,"locationIDs":[437]}],"Marketplaces":[{"ID":1484,"post_author":null,"post_date":"2018-07-25 13:17:39","post_date_gmt":"2018-07-25 13:17:39","post_content":"","post_title":"FINN.no","post_excerpt":"","post_status":"publish","comment_status":"closed","ping_status":"closed","post_password":"","post_name":"finn-no-2","to_ping":"","pinged":"","post_modified":"2022-06-03 15:35:48","post_modified_gmt":"2022-06-03 13:35:48","post_content_filtered":"","post_parent":0,"guid":null,"menu_order":4,"post_type":"brand_post","post_mime_type":"","comment_count":"0","filter":"raw","target_id":"finn-no-21484","logo":"https:\/\/static.schibsted.com\/wp-content\/uploads\/2018\/07\/25131532\/finn-logo-hovedlogo-rgb-300x155.png","alt":"","url":[["https:\/\/www.finn.no","www.finn.no"]],"title":"FINN.no","subtitle":"More than 1, 455 billion users in 2021 and 400 employees","location":"Oslo, Norway","country":[{"ID":439,"post_author":"1","post_date":"2021-11-03 14:49:40","post_date_gmt":"2021-11-03 13:49:40","post_content":"","post_title":"Norway","post_excerpt":"","post_status":"publish","comment_status":"closed","ping_status":"closed","post_password":"","post_name":"norway","to_ping":"","pinged":"","post_modified":"2021-11-05 08:58:04","post_modified_gmt":"2021-11-05 07:58:04","post_content_filtered":"","post_parent":0,"guid":"http:\/\/scom-schibsted-com-develop.seals.schibsted.pl\/?post_type=location_post&p=439","menu_order":0,"post_type":"location_post","post_mime_type":"","comment_count":"0","filter":"raw"}],"desc":"Norway's largest marketplace, FINN.no was founded in 2000. Ever since then, FINN.no has gained enormous popularity among Norwegians. In 2021 more than 1,455 billion users visited the marketplace, 18 billion page views were displayed and more than 14 million ads were published. Whether you buy or sell products, look for a house or a job, brows cars or boats or dream of your next holiday \u2013 Finn offers the opportunity to realize dreams and make sustainable choices.","landing_page":"","button_url":"","button_label":"","is_static":false,"locationIDs":[439]},{"ID":1355,"post_author":null,"post_date":"2018-07-18 10:21:09","post_date_gmt":"2018-07-18 10:21:09","post_content":"","post_title":"Blocket","post_excerpt":"","post_status":"publish","comment_status":"closed","ping_status":"closed","post_password":"","post_name":"blocket","to_ping":"","pinged":"","post_modified":"2018-12-17 09:59:53","post_modified_gmt":"2018-12-17 08:59:53","post_content_filtered":"","post_parent":0,"guid":null,"menu_order":6,"post_type":"brand_post","post_mime_type":"","comment_count":"0","filter":"raw","target_id":"blocket1355","logo":"https:\/\/static.schibsted.com\/wp-content\/uploads\/2018\/08\/30142440\/blocket_logo-300x70.png","alt":"Logo Blocket","url":[["https:\/\/www.blocket.se","www.blocket.se"]],"title":"Blocket","subtitle":"5 million weekly active users and 210 employees","location":"Stockholm, Sweden","country":[{"ID":437,"post_author":"1","post_date":"2021-11-04 14:49:05","post_date_gmt":"2021-11-04 13:49:05","post_content":"","post_title":"Sweden","post_excerpt":"","post_status":"publish","comment_status":"closed","ping_status":"closed","post_password":"","post_name":"sweden","to_ping":"","pinged":"","post_modified":"2021-11-05 08:57:16","post_modified_gmt":"2021-11-05 07:57:16","post_content_filtered":"","post_parent":0,"guid":"http:\/\/scom-schibsted-com-develop.seals.schibsted.pl\/?post_type=location_post&p=437","menu_order":0,"post_type":"location_post","post_mime_type":"","comment_count":"0","filter":"raw"}],"desc":"Blocket was founded in 1996 in the small town of Fj\u00e4lkinge, Sk\u00e5ne. It soon went from being a local website for buying and selling to the biggest marketplace in Sweden. Today, Blocket is still the number one marketplace, every week helping more than five million buyers and sellers find practically anything from designer furniture and strollers to cars, real estate and jobs.\r\n","landing_page":"","button_url":"","button_label":"","is_static":false,"locationIDs":[437]},{"ID":1752205,"post_author":null,"post_date":"2021-06-28 15:43:58","post_date_gmt":"2021-06-28 13:43:58","post_content":"","post_title":"DBA.dk","post_excerpt":"","post_status":"publish","comment_status":"closed","ping_status":"closed","post_password":"","post_name":"dba-dk","to_ping":"","pinged":"","post_modified":"2022-03-29 15:15:37","post_modified_gmt":"2022-03-29 13:15:37","post_content_filtered":"","post_parent":0,"guid":null,"menu_order":11,"post_type":"brand_post","post_mime_type":"","comment_count":"0","filter":"raw","target_id":"dba-dk1752205","logo":"https:\/\/static.schibsted.com\/wp-content\/uploads\/2021\/06\/28154353\/dba-300x127.png","alt":"","url":[["https:\/\/www.dba.dk\/","www.dba.dk\/"]],"title":"DBA.dk","subtitle":"The largest marketplace in Denmark","location":"Copenhagen","country":[{"ID":1745567,"post_author":"4","post_date":"2021-11-01 10:27:30","post_date_gmt":"2021-11-01 09:27:30","post_content":"","post_title":"Denmark","post_excerpt":"","post_status":"publish","comment_status":"closed","ping_status":"closed","post_password":"","post_name":"denmark","to_ping":"","pinged":"","post_modified":"2021-11-05 08:59:45","post_modified_gmt":"2021-11-05 07:59:45","post_content_filtered":"","post_parent":0,"guid":"https:\/\/schibsted.com\/?post_type=location_post&p=1745567","menu_order":0,"post_type":"location_post","post_mime_type":"","comment_count":"0","filter":"raw"}],"desc":"DBA is the largest online marketplace in Denmark with more than two million unique monthly users. In 2020, more than 15 million items were for sale in the private trade section. DBA.dk was launched in 1995 as the digital version of \u201dDen Bl\u00e5 Avis\u201d which was founded in 1981. In 2008, eBay inc. acquired Den Bl\u00e5 Avis and DBA.dk. In 2014, the production of the printed edition of Den Bl\u00e5 Avis ended. In 2021, DBA formally became a part of Schibsted, as part of Adevinta\u2019s acquisition of eBay.\r\n\r\n","landing_page":"","button_url":"","button_label":"","is_static":false,"locationIDs":[1745567]},{"ID":1751755,"post_author":null,"post_date":"2021-05-17 14:30:25","post_date_gmt":"2021-05-17 12:30:25","post_content":"","post_title":"Helthjem","post_excerpt":"","post_status":"publish","comment_status":"closed","ping_status":"closed","post_password":"","post_name":"helthjem","to_ping":"","pinged":"","post_modified":"2022-03-29 15:16:31","post_modified_gmt":"2022-03-29 13:16:31","post_content_filtered":"","post_parent":0,"guid":null,"menu_order":12,"post_type":"brand_post","post_mime_type":"","comment_count":"0","filter":"raw","target_id":"helthjem1751755","logo":"https:\/\/static.schibsted.com\/wp-content\/uploads\/2021\/05\/17142956\/helthjem-300x77.png","alt":"","url":[["https:\/\/helthjem.no\/","helthjem.no\/"]],"title":"Helthjem","subtitle":"Founded: 2015","location":"","country":[{"ID":439,"post_author":"1","post_date":"2021-11-03 14:49:40","post_date_gmt":"2021-11-03 13:49:40","post_content":"","post_title":"Norway","post_excerpt":"","post_status":"publish","comment_status":"closed","ping_status":"closed","post_password":"","post_name":"norway","to_ping":"","pinged":"","post_modified":"2021-11-05 08:58:04","post_modified_gmt":"2021-11-05 07:58:04","post_content_filtered":"","post_parent":0,"guid":"http:\/\/scom-schibsted-com-develop.seals.schibsted.pl\/?post_type=location_post&p=439","menu_order":0,"post_type":"location_post","post_mime_type":"","comment_count":"0","filter":"raw"}],"desc":"Helthjem was founded by the Norwegian media houses Schibsted, Amedia and Polaris, and is a home delivery network that distributes newspapers, magazines, e-commerce parcels and food products in Norway. Helthjem has revolutionized the Norwegian logistics market by delivering to the customers' doorstep or mailbox in express time. With a focus on circular consumption, Helthjem is also rethinking the way customers send things between one another in regards to second-hand sales.\r\n","landing_page":"","button_url":"","button_label":"","is_static":false,"locationIDs":[439]},{"ID":1752208,"post_author":null,"post_date":"2021-06-28 15:43:29","post_date_gmt":"2021-06-28 13:43:29","post_content":"","post_title":"Bilbasen.dk","post_excerpt":"","post_status":"publish","comment_status":"closed","ping_status":"closed","post_password":"","post_name":"bilbasen-dk","to_ping":"","pinged":"","post_modified":"2022-03-29 15:20:01","post_modified_gmt":"2022-03-29 13:20:01","post_content_filtered":"","post_parent":0,"guid":null,"menu_order":13,"post_type":"brand_post","post_mime_type":"","comment_count":"0","filter":"raw","target_id":"bilbasen-dk1752208","logo":"https:\/\/static.schibsted.com\/wp-content\/uploads\/2021\/06\/28154323\/bilbasen.png","alt":"","url":[["https:\/\/www.bilbasen.dk\/","www.bilbasen.dk\/"]],"title":"Bilbasen.dk","subtitle":"More than 60 000 cars for sale","location":"Copenhagen","country":[{"ID":1745567,"post_author":"4","post_date":"2021-11-01 10:27:30","post_date_gmt":"2021-11-01 09:27:30","post_content":"","post_title":"Denmark","post_excerpt":"","post_status":"publish","comment_status":"closed","ping_status":"closed","post_password":"","post_name":"denmark","to_ping":"","pinged":"","post_modified":"2021-11-05 08:59:45","post_modified_gmt":"2021-11-05 07:59:45","post_content_filtered":"","post_parent":0,"guid":"https:\/\/schibsted.com\/?post_type=location_post&p=1745567","menu_order":0,"post_type":"location_post","post_mime_type":"","comment_count":"0","filter":"raw"}],"desc":"Bilbasen is the largest marketplace for cars in Denmark. It was launched in 1996 in a cooperation between the printed papers Bilmarkedet and Den Bl\u00e5 Avis. In 2008, Bilbasen was acquired by eBay Inc. Today, more than 60,000 cars are for sale on the marketplace. The vision is to make trading cars as simple as possible and to create the most efficient contact between the seller and the buyer. In 2020, more than 450,000 cars were for sale on Bilbasen, which has more than 700,000 unique users every month. In 2021, Bilbasen formally became a part of Schibsted, as part of Adevinta\u2019s acquisition of eBay.","landing_page":"","button_url":"","button_label":"","is_static":false,"locationIDs":[1745567]},{"ID":1418,"post_author":null,"post_date":"2018-07-23 12:09:59","post_date_gmt":"2018-07-23 12:09:59","post_content":"","post_title":"Tori.fi","post_excerpt":"","post_status":"publish","comment_status":"closed","ping_status":"closed","post_password":"","post_name":"tori-fi","to_ping":"","pinged":"","post_modified":"2023-01-23 11:33:20","post_modified_gmt":"2023-01-23 10:33:20","post_content_filtered":"","post_parent":0,"guid":null,"menu_order":16,"post_type":"brand_post","post_mime_type":"","comment_count":"0","filter":"raw","target_id":"tori-fi1418","logo":"https:\/\/static.schibsted.com\/wp-content\/uploads\/2019\/01\/30150607\/Tori_logo_TRIAL-300x207.png","alt":"","url":[["https:\/\/www.tori.fi","www.tori.fi"]],"title":"Tori.fi","subtitle":"The leading online marketplace in Finland","location":"Helsinki, Finland","country":[{"ID":441,"post_author":"1","post_date":"2021-11-02 14:53:11","post_date_gmt":"2021-11-02 13:53:11","post_content":"","post_title":"Finland","post_excerpt":"","post_status":"publish","comment_status":"closed","ping_status":"closed","post_password":"","post_name":"finland","to_ping":"","pinged":"","post_modified":"2021-11-05 08:59:15","post_modified_gmt":"2021-11-05 07:59:15","post_content_filtered":"","post_parent":0,"guid":"http:\/\/scom-schibsted-com-develop.seals.schibsted.pl\/?post_type=location_post&p=441","menu_order":0,"post_type":"location_post","post_mime_type":"","comment_count":"0","filter":"raw"}],"desc":"As the leading online marketplace in Finland, Tori efficiently connects more than 2.1 million buyers and sellers every month. Regardless of whether you\u2019re looking for a new car, shopping for a holiday home or browsing furniture, Tori has you covered.","landing_page":"","button_url":"","button_label":"","is_static":false,"locationIDs":[441]},{"ID":1751746,"post_author":null,"post_date":"2021-05-17 14:10:48","post_date_gmt":"2021-05-17 12:10:48","post_content":"","post_title":"Morgenlevering","post_excerpt":"","post_status":"publish","comment_status":"closed","ping_status":"closed","post_password":"","post_name":"morgenlevering","to_ping":"","pinged":"","post_modified":"2023-03-23 10:34:00","post_modified_gmt":"2023-03-23 09:34:00","post_content_filtered":"","post_parent":0,"guid":null,"menu_order":17,"post_type":"brand_post","post_mime_type":"","comment_count":"0","filter":"raw","target_id":"morgenlevering1751746","logo":"https:\/\/static.schibsted.com\/wp-content\/uploads\/2021\/05\/23103348\/Morgenlevering_newlogo-300x232.webp","alt":"","url":[["https:\/\/morgenlevering.no\/","morgenlevering.no\/"]],"title":"Morgenlevering","subtitle":"Founded: 2014","location":"","country":[{"ID":439,"post_author":"1","post_date":"2021-11-03 14:49:40","post_date_gmt":"2021-11-03 13:49:40","post_content":"","post_title":"Norway","post_excerpt":"","post_status":"publish","comment_status":"closed","ping_status":"closed","post_password":"","post_name":"norway","to_ping":"","pinged":"","post_modified":"2021-11-05 08:58:04","post_modified_gmt":"2021-11-05 07:58:04","post_content_filtered":"","post_parent":0,"guid":"http:\/\/scom-schibsted-com-develop.seals.schibsted.pl\/?post_type=location_post&p=439","menu_order":0,"post_type":"location_post","post_mime_type":"","comment_count":"0","filter":"raw"}],"desc":"Morgenlevering delivers fresh baked goods, smoothies and juice to the doorstep of customers in Norway, through the Helthjem network. With an innovative business model, easy home delivery and focus on the whole experience when ordering fresh food, Morgenlevering has managed to capture a large share of the Norwegian food home delivery market in only a few years.","landing_page":"","button_url":"","button_label":"","is_static":false,"locationIDs":[439]},{"ID":1749375,"post_author":null,"post_date":"2020-09-29 10:10:00","post_date_gmt":"2020-09-29 08:10:00","post_content":"","post_title":"Oikotie","post_excerpt":"","post_status":"publish","comment_status":"closed","ping_status":"closed","post_password":"","post_name":"oikotie","to_ping":"","pinged":"","post_modified":"2023-01-23 11:33:00","post_modified_gmt":"2023-01-23 10:33:00","post_content_filtered":"","post_parent":0,"guid":null,"menu_order":20,"post_type":"brand_post","post_mime_type":"","comment_count":"0","filter":"raw","target_id":"oikotie1749375","logo":"https:\/\/static.schibsted.com\/wp-content\/uploads\/2020\/09\/29100356\/oikotie_logotype_black-rgb-300x79.png","alt":"","url":[["https:\/\/www.oikotie.fi\/","www.oikotie.fi\/"]],"title":"Oikotie","subtitle":"Finnish market leader in jobs","location":"Helsinki, Finland","country":[{"ID":441,"post_author":"1","post_date":"2021-11-02 14:53:11","post_date_gmt":"2021-11-02 13:53:11","post_content":"","post_title":"Finland","post_excerpt":"","post_status":"publish","comment_status":"closed","ping_status":"closed","post_password":"","post_name":"finland","to_ping":"","pinged":"","post_modified":"2021-11-05 08:59:15","post_modified_gmt":"2021-11-05 07:59:15","post_content_filtered":"","post_parent":0,"guid":"http:\/\/scom-schibsted-com-develop.seals.schibsted.pl\/?post_type=location_post&p=441","menu_order":0,"post_type":"location_post","post_mime_type":"","comment_count":"0","filter":"raw"}],"desc":"Oikotie is a Finnish marketplace whose story began in 1999 when the Internet revolutionized the world and ads went online. Over the years, Oikotie has gained the market leader position in jobs and a strong market position in real estate. In total, the marketplace has over 1.2 million weekly users \u2013 helping consumers make better decisions regarding their new homes and workplaces, and helping corporate clients to succeed in their businesses.","landing_page":"","button_url":"","button_label":"","is_static":false,"locationIDs":[441]},{"ID":1761054,"post_author":null,"post_date":"2023-02-22 11:17:08","post_date_gmt":"2023-02-22 10:17:08","post_content":"","post_title":"Autovex","post_excerpt":"","post_status":"publish","comment_status":"closed","ping_status":"closed","post_password":"","post_name":"autovex","to_ping":"","pinged":"","post_modified":"2023-02-22 11:17:08","post_modified_gmt":"2023-02-22 10:17:08","post_content_filtered":"","post_parent":0,"guid":null,"menu_order":30,"post_type":"brand_post","post_mime_type":"","comment_count":"0","filter":"raw","target_id":"autovex1761054","logo":"https:\/\/static.schibsted.com\/wp-content\/uploads\/2023\/02\/22111637\/autovex_logo_rgb-300x86.webp","alt":"","url":[],"title":"Autovex","subtitle":"","location":"","country":false,"desc":"","landing_page":"","button_url":"","button_label":"","is_static":true,"locationIDs":[]},{"ID":1761045,"post_author":null,"post_date":"2023-02-22 11:08:51","post_date_gmt":"2023-02-22 10:08:51","post_content":"","post_title":"Qasa","post_excerpt":"","post_status":"publish","comment_status":"closed","ping_status":"closed","post_password":"","post_name":"qasa","to_ping":"","pinged":"","post_modified":"2023-02-22 11:08:51","post_modified_gmt":"2023-02-22 10:08:51","post_content_filtered":"","post_parent":0,"guid":null,"menu_order":33,"post_type":"brand_post","post_mime_type":"","comment_count":"0","filter":"raw","target_id":"qasa1761045","logo":"https:\/\/static.schibsted.com\/wp-content\/uploads\/2023\/02\/22110818\/qasa-300x95.webp","alt":"","url":[],"title":"Qasa","subtitle":"","location":"","country":false,"desc":"","landing_page":"","button_url":"","button_label":"","is_static":true,"locationIDs":[]},{"ID":1761031,"post_author":null,"post_date":"2023-02-22 10:25:22","post_date_gmt":"2023-02-22 09:25:22","post_content":"","post_title":"Honk","post_excerpt":"","post_status":"publish","comment_status":"closed","ping_status":"closed","post_password":"","post_name":"1761031","to_ping":"","pinged":"","post_modified":"2023-03-02 17:10:38","post_modified_gmt":"2023-03-02 16:10:38","post_content_filtered":"","post_parent":0,"guid":null,"menu_order":34,"post_type":"brand_post","post_mime_type":"","comment_count":"0","filter":"raw","target_id":"17610311761031","logo":"https:\/\/static.schibsted.com\/wp-content\/uploads\/2023\/02\/02171021\/HONK_Logo_72dpi-300x294.webp","alt":"","url":[],"title":"Honk","subtitle":"","location":"","country":false,"desc":"","landing_page":"","button_url":"","button_label":"","is_static":true,"locationIDs":[]},{"ID":1757819,"post_author":null,"post_date":"2022-08-10 09:57:16","post_date_gmt":"2022-08-10 07:57:16","post_content":"","post_title":"Mittanbud","post_excerpt":"","post_status":"publish","comment_status":"closed","ping_status":"closed","post_password":"","post_name":"mittanbud","to_ping":"","pinged":"","post_modified":"2022-08-10 10:04:07","post_modified_gmt":"2022-08-10 08:04:07","post_content_filtered":"","post_parent":0,"guid":null,"menu_order":44,"post_type":"brand_post","post_mime_type":"","comment_count":"0","filter":"raw","target_id":"mittanbud1757819","logo":"https:\/\/static.schibsted.com\/wp-content\/uploads\/2022\/08\/10094401\/image-3-300x63.png","alt":"","url":[["https:\/\/mittanbud.no\/","mittanbud.no\/"]],"title":"Mittanbud","subtitle":"More than 300,000 jobs processed in 2021","location":"Oslo, Norway","country":[{"ID":439,"post_author":"1","post_date":"2021-11-03 14:49:40","post_date_gmt":"2021-11-03 13:49:40","post_content":"","post_title":"Norway","post_excerpt":"","post_status":"publish","comment_status":"closed","ping_status":"closed","post_password":"","post_name":"norway","to_ping":"","pinged":"","post_modified":"2021-11-05 08:58:04","post_modified_gmt":"2021-11-05 07:58:04","post_content_filtered":"","post_parent":0,"guid":"http:\/\/scom-schibsted-com-develop.seals.schibsted.pl\/?post_type=location_post&p=439","menu_order":0,"post_type":"location_post","post_mime_type":"","comment_count":"0","filter":"raw"}],"desc":"Mittanbud offers marketplaces for home services, mainly home improvement (plumbers, carpenters, painting, electricians and other trades), where consumers can find professional craftsmen to get their job or project done. The company was launched in 2009 and has been a Schibsted portfolio company since its origin. In 2021 more than 300,000 home-improvement jobs were processed through Mittanbud.\r\n\r\n","landing_page":"","button_url":"","button_label":"","is_static":false,"locationIDs":[439]},{"ID":1751752,"post_author":null,"post_date":"2021-05-17 14:18:00","post_date_gmt":"2021-05-17 12:18:00","post_content":"","post_title":"Distribution Innovation","post_excerpt":"","post_status":"publish","comment_status":"closed","ping_status":"closed","post_password":"","post_name":"distribution-innovation","to_ping":"","pinged":"","post_modified":"2023-01-09 10:32:09","post_modified_gmt":"2023-01-09 09:32:09","post_content_filtered":"","post_parent":0,"guid":null,"menu_order":46,"post_type":"brand_post","post_mime_type":"","comment_count":"0","filter":"raw","target_id":"distribution-innovation1751752","logo":"https:\/\/static.schibsted.com\/wp-content\/uploads\/2021\/05\/09103157\/Logo-color-300x261.png","alt":"","url":[["https:\/\/www.di.no\/","www.di.no\/"]],"title":"Distribution Innovation","subtitle":"Founded: 2001","location":"","country":[{"ID":439,"post_author":"1","post_date":"2021-11-03 14:49:40","post_date_gmt":"2021-11-03 13:49:40","post_content":"","post_title":"Norway","post_excerpt":"","post_status":"publish","comment_status":"closed","ping_status":"closed","post_password":"","post_name":"norway","to_ping":"","pinged":"","post_modified":"2021-11-05 08:58:04","post_modified_gmt":"2021-11-05 07:58:04","post_content_filtered":"","post_parent":0,"guid":"http:\/\/scom-schibsted-com-develop.seals.schibsted.pl\/?post_type=location_post&p=439","menu_order":0,"post_type":"location_post","post_mime_type":"","comment_count":"0","filter":"raw"}],"desc":"Distribution Innovation (DI) is a fast-growing B2B software service technology company that solves the challenge of physical logistics in a digital world. It was founded by Schibsted in 2001 and is today a leading provider of digital services for e-commerce and media logistics in the Nordics. DI's services and technology handle the entire value chain, from order to final delivery. Every day, DI's services ensure the safe delivery of millions of products to Scandinavian households. It is used by several partners in the Nordics such as Helthjem, EarlyBird, Morgenlevering, VG and many more. DI will further its expansion into new markets in the coming years.\r\n","landing_page":"","button_url":"","button_label":"","is_static":false,"locationIDs":[439]},{"ID":1756518,"post_author":null,"post_date":"2022-04-28 10:51:12","post_date_gmt":"2022-04-28 08:51:12","post_content":"","post_title":"Plick","post_excerpt":"","post_status":"publish","comment_status":"closed","ping_status":"closed","post_password":"","post_name":"plick","to_ping":"","pinged":"","post_modified":"2023-03-02 17:11:35","post_modified_gmt":"2023-03-02 16:11:35","post_content_filtered":"","post_parent":0,"guid":null,"menu_order":49,"post_type":"brand_post","post_mime_type":"","comment_count":"0","filter":"raw","target_id":"plick1756518","logo":"https:\/\/static.schibsted.com\/wp-content\/uploads\/2022\/04\/02171128\/logo-Plick-72dpi-300x150.webp","alt":"","url":[],"title":"Plick","subtitle":"","location":"","country":[{"ID":437,"post_author":"1","post_date":"2021-11-04 14:49:05","post_date_gmt":"2021-11-04 13:49:05","post_content":"","post_title":"Sweden","post_excerpt":"","post_status":"publish","comment_status":"closed","ping_status":"closed","post_password":"","post_name":"sweden","to_ping":"","pinged":"","post_modified":"2021-11-05 08:57:16","post_modified_gmt":"2021-11-05 07:57:16","post_content_filtered":"","post_parent":0,"guid":"http:\/\/scom-schibsted-com-develop.seals.schibsted.pl\/?post_type=location_post&p=437","menu_order":0,"post_type":"location_post","post_mime_type":"","comment_count":"0","filter":"raw"}],"desc":"","landing_page":"","button_url":"","button_label":"","is_static":true,"locationIDs":[437]},{"ID":1756504,"post_author":null,"post_date":"2022-04-28 10:36:54","post_date_gmt":"2022-04-28 08:36:54","post_content":"","post_title":"3byggetilbud.dk","post_excerpt":"","post_status":"publish","comment_status":"closed","ping_status":"closed","post_password":"","post_name":"3byggetilbud-dk","to_ping":"","pinged":"","post_modified":"2022-05-02 10:47:49","post_modified_gmt":"2022-05-02 08:47:49","post_content_filtered":"","post_parent":0,"guid":null,"menu_order":57,"post_type":"brand_post","post_mime_type":"","comment_count":"0","filter":"raw","target_id":"3byggetilbud-dk1756504","logo":"https:\/\/static.schibsted.com\/wp-content\/uploads\/2022\/04\/28103510\/3byggetilbuddk-logo-300x182.png","alt":"","url":[["https:\/\/www.3byggetilbud.dk\/","www.3byggetilbud.dk\/"]],"title":"3byggetilbud.dk","subtitle":"","location":"","country":[{"ID":1745567,"post_author":"4","post_date":"2021-11-01 10:27:30","post_date_gmt":"2021-11-01 09:27:30","post_content":"","post_title":"Denmark","post_excerpt":"","post_status":"publish","comment_status":"closed","ping_status":"closed","post_password":"","post_name":"denmark","to_ping":"","pinged":"","post_modified":"2021-11-05 08:59:45","post_modified_gmt":"2021-11-05 07:59:45","post_content_filtered":"","post_parent":0,"guid":"https:\/\/schibsted.com\/?post_type=location_post&p=1745567","menu_order":0,"post_type":"location_post","post_mime_type":"","comment_count":"0","filter":"raw"}],"desc":"","landing_page":"","button_url":"","button_label":"","is_static":true,"locationIDs":[1745567]},{"ID":1756515,"post_author":null,"post_date":"2022-04-28 10:47:22","post_date_gmt":"2022-04-28 08:47:22","post_content":"","post_title":"Nettbil","post_excerpt":"","post_status":"publish","comment_status":"closed","ping_status":"closed","post_password":"","post_name":"nettbil","to_ping":"","pinged":"","post_modified":"2022-04-28 10:47:35","post_modified_gmt":"2022-04-28 08:47:35","post_content_filtered":"","post_parent":0,"guid":null,"menu_order":62,"post_type":"brand_post","post_mime_type":"","comment_count":"0","filter":"raw","target_id":"nettbil1756515","logo":"https:\/\/static.schibsted.com\/wp-content\/uploads\/2022\/04\/28104617\/Nettbil-logo-300x47.png","alt":"","url":[],"title":"Nettbil","subtitle":"","location":"","country":[{"ID":439,"post_author":"1","post_date":"2021-11-03 14:49:40","post_date_gmt":"2021-11-03 13:49:40","post_content":"","post_title":"Norway","post_excerpt":"","post_status":"publish","comment_status":"closed","ping_status":"closed","post_password":"","post_name":"norway","to_ping":"","pinged":"","post_modified":"2021-11-05 08:58:04","post_modified_gmt":"2021-11-05 07:58:04","post_content_filtered":"","post_parent":0,"guid":"http:\/\/scom-schibsted-com-develop.seals.schibsted.pl\/?post_type=location_post&p=439","menu_order":0,"post_type":"location_post","post_mime_type":"","comment_count":"0","filter":"raw"}],"desc":"","landing_page":"","button_url":"","button_label":"","is_static":true,"locationIDs":[439]},{"ID":1367,"post_author":null,"post_date":"2018-07-18 10:33:01","post_date_gmt":"2018-07-18 10:33:01","post_content":"","post_title":"Servicefinder","post_excerpt":"","post_status":"publish","comment_status":"closed","ping_status":"closed","post_password":"","post_name":"servicefinder","to_ping":"","pinged":"","post_modified":"2022-05-20 10:08:06","post_modified_gmt":"2022-05-20 08:08:06","post_content_filtered":"","post_parent":0,"guid":null,"menu_order":79,"post_type":"brand_post","post_mime_type":"","comment_count":"0","filter":"raw","target_id":"servicefinder1367","logo":"https:\/\/static.schibsted.com\/wp-content\/uploads\/2018\/07\/18103136\/Screen-Shot-2018-07-18-at-12.29.14-300x75.png","alt":"","url":[["https:\/\/www.servicefinder.se","www.servicefinder.se"]],"title":"Servicefinder","subtitle":" Founded: 2006 ","location":" Schibsted invested: 2011 ","country":[{"ID":437,"post_author":"1","post_date":"2021-11-04 14:49:05","post_date_gmt":"2021-11-04 13:49:05","post_content":"","post_title":"Sweden","post_excerpt":"","post_status":"publish","comment_status":"closed","ping_status":"closed","post_password":"","post_name":"sweden","to_ping":"","pinged":"","post_modified":"2021-11-05 08:57:16","post_modified_gmt":"2021-11-05 07:57:16","post_content_filtered":"","post_parent":0,"guid":"http:\/\/scom-schibsted-com-develop.seals.schibsted.pl\/?post_type=location_post&p=437","menu_order":0,"post_type":"location_post","post_mime_type":"","comment_count":"0","filter":"raw"}],"desc":"Servicefinder is the leading marketplace for services, connecting consumers who want to get a job done with local professionals who want to take on more work. The marketplace has over 100 categories, mainly within construction and household services. The company was founded by Jeffrey Singh, Vishal Nanda och Aleksandar Goga.","landing_page":"https:\/\/schibsted.com\/servicefinder\/","button_url":"","button_label":"","is_static":false,"locationIDs":[437]},{"ID":1358,"post_author":null,"post_date":"2018-07-18 10:31:12","post_date_gmt":"2018-07-18 10:31:12","post_content":"","post_title":"Bytbil","post_excerpt":"","post_status":"publish","comment_status":"closed","ping_status":"closed","post_password":"","post_name":"bytbil","to_ping":"","pinged":"","post_modified":"2022-03-29 15:52:48","post_modified_gmt":"2022-03-29 13:52:48","post_content_filtered":"","post_parent":0,"guid":null,"menu_order":80,"post_type":"brand_post","post_mime_type":"","comment_count":"0","filter":"raw","target_id":"bytbil1358","logo":"https:\/\/static.schibsted.com\/wp-content\/uploads\/2018\/07\/18102602\/Screen-Shot-2018-07-18-at-12.21.36-e1531910169667-300x191.png","alt":"","url":[["https:\/\/www.bytbil.com","www.bytbil.com"]],"title":"Bytbil","subtitle":"Sweden\u2019s largest marketplace for motor vehicles.","location":"Stockholm, Sweden","country":[{"ID":437,"post_author":"1","post_date":"2021-11-04 14:49:05","post_date_gmt":"2021-11-04 13:49:05","post_content":"","post_title":"Sweden","post_excerpt":"","post_status":"publish","comment_status":"closed","ping_status":"closed","post_password":"","post_name":"sweden","to_ping":"","pinged":"","post_modified":"2021-11-05 08:57:16","post_modified_gmt":"2021-11-05 07:57:16","post_content_filtered":"","post_parent":0,"guid":"http:\/\/scom-schibsted-com-develop.seals.schibsted.pl\/?post_type=location_post&p=437","menu_order":0,"post_type":"location_post","post_mime_type":"","comment_count":"0","filter":"raw"}],"desc":"Bytbil.com is Sweden's largest B2C marketplace for motor vehicles, including cars, motorcycles, motor caravans and trailers from a majority of all the car dealers in Sweden. Since January 2018, Bytbil has been a part of the Blocket family.","landing_page":"","button_url":"","button_label":"","is_static":false,"locationIDs":[437]},{"ID":1749379,"post_author":null,"post_date":"2020-09-29 10:28:09","post_date_gmt":"2020-09-29 08:28:09","post_content":"","post_title":"Rakentaja","post_excerpt":"","post_status":"publish","comment_status":"closed","ping_status":"closed","post_password":"","post_name":"rakentaja","to_ping":"","pinged":"","post_modified":"2022-03-29 15:53:57","post_modified_gmt":"2022-03-29 13:53:57","post_content_filtered":"","post_parent":0,"guid":null,"menu_order":81,"post_type":"brand_post","post_mime_type":"","comment_count":"0","filter":"raw","target_id":"rakentaja1749379","logo":"https:\/\/static.schibsted.com\/wp-content\/uploads\/2020\/09\/29102705\/Rakentaja_logo_rgb-300x65.png","alt":"","url":[["https:\/\/www.rakentaja.fi\/","www.rakentaja.fi\/"]],"title":"Rakentaja","subtitle":"Providing services within construction and renovation","location":"","country":[{"ID":441,"post_author":"1","post_date":"2021-11-02 14:53:11","post_date_gmt":"2021-11-02 13:53:11","post_content":"","post_title":"Finland","post_excerpt":"","post_status":"publish","comment_status":"closed","ping_status":"closed","post_password":"","post_name":"finland","to_ping":"","pinged":"","post_modified":"2021-11-05 08:59:15","post_modified_gmt":"2021-11-05 07:59:15","post_content_filtered":"","post_parent":0,"guid":"http:\/\/scom-schibsted-com-develop.seals.schibsted.pl\/?post_type=location_post&p=441","menu_order":0,"post_type":"location_post","post_mime_type":"","comment_count":"0","filter":"raw"}],"desc":"Finland\u2019s largest online service concentrating on construction and renovation. The site was founded in 1998 and was one of the first websites in Finland to produce content marketing for a wide variety of construction businesses. Today, the Rakentaja family consists of several brands in the housing and gardening market. Rakentaja's mission is to be an essential service for professionals in building and construction and the most important source of inspiration for consumers interested in renovation, gardening and interior design.","landing_page":"","button_url":"","button_label":"","is_static":false,"locationIDs":[441]}],"Financial Services":[{"ID":783943,"post_author":null,"post_date":"2018-08-14 11:41:38","post_date_gmt":"2018-08-14 11:41:38","post_content":"","post_title":"Lendo","post_excerpt":"","post_status":"publish","comment_status":"closed","ping_status":"closed","post_password":"","post_name":"lendo","to_ping":"","pinged":"","post_modified":"2023-02-07 10:01:00","post_modified_gmt":"2023-02-07 09:01:00","post_content_filtered":"","post_parent":0,"guid":null,"menu_order":8,"post_type":"brand_post","post_mime_type":"","comment_count":"0","filter":"raw","target_id":"lendo783943","logo":"https:\/\/static.schibsted.com\/wp-content\/uploads\/2018\/08\/08095227\/Lendo-logo-300x106.png","alt":"","url":[["https:\/\/schibsted.com\/lendo-se","schibsted.com\/lendo-se"],["https:\/\/schibsted.com\/lendo-no","schibsted.com\/lendo-no"],["http:\/\/lendo.fi","lendo.fi"],["http:\/\/lendo.dk","lendo.dk"],["http:\/\/lendo.at","lendo.at"],["https:\/\/lendo.es","lendo.es"],["https:\/\/www.comparamais.pt","www.comparamais.pt"]],"title":"Lendo","subtitle":"Founded: 2007","location":"Schibsted invested: 2009","country":[{"ID":437,"post_author":"1","post_date":"2021-11-04 14:49:05","post_date_gmt":"2021-11-04 13:49:05","post_content":"","post_title":"Sweden","post_excerpt":"","post_status":"publish","comment_status":"closed","ping_status":"closed","post_password":"","post_name":"sweden","to_ping":"","pinged":"","post_modified":"2021-11-05 08:57:16","post_modified_gmt":"2021-11-05 07:57:16","post_content_filtered":"","post_parent":0,"guid":"http:\/\/scom-schibsted-com-develop.seals.schibsted.pl\/?post_type=location_post&p=437","menu_order":0,"post_type":"location_post","post_mime_type":"","comment_count":"0","filter":"raw"},{"ID":441,"post_author":"1","post_date":"2021-11-02 14:53:11","post_date_gmt":"2021-11-02 13:53:11","post_content":"","post_title":"Finland","post_excerpt":"","post_status":"publish","comment_status":"closed","ping_status":"closed","post_password":"","post_name":"finland","to_ping":"","pinged":"","post_modified":"2021-11-05 08:59:15","post_modified_gmt":"2021-11-05 07:59:15","post_content_filtered":"","post_parent":0,"guid":"http:\/\/scom-schibsted-com-develop.seals.schibsted.pl\/?post_type=location_post&p=441","menu_order":0,"post_type":"location_post","post_mime_type":"","comment_count":"0","filter":"raw"},{"ID":439,"post_author":"1","post_date":"2021-11-03 14:49:40","post_date_gmt":"2021-11-03 13:49:40","post_content":"","post_title":"Norway","post_excerpt":"","post_status":"publish","comment_status":"closed","ping_status":"closed","post_password":"","post_name":"norway","to_ping":"","pinged":"","post_modified":"2021-11-05 08:58:04","post_modified_gmt":"2021-11-05 07:58:04","post_content_filtered":"","post_parent":0,"guid":"http:\/\/scom-schibsted-com-develop.seals.schibsted.pl\/?post_type=location_post&p=439","menu_order":0,"post_type":"location_post","post_mime_type":"","comment_count":"0","filter":"raw"},{"ID":1745567,"post_author":"4","post_date":"2021-11-01 10:27:30","post_date_gmt":"2021-11-01 09:27:30","post_content":"","post_title":"Denmark","post_excerpt":"","post_status":"publish","comment_status":"closed","ping_status":"closed","post_password":"","post_name":"denmark","to_ping":"","pinged":"","post_modified":"2021-11-05 08:59:45","post_modified_gmt":"2021-11-05 07:59:45","post_content_filtered":"","post_parent":0,"guid":"https:\/\/schibsted.com\/?post_type=location_post&p=1745567","menu_order":0,"post_type":"location_post","post_mime_type":"","comment_count":"0","filter":"raw"},{"ID":1014,"post_author":"1","post_date":"2018-07-05 09:32:49","post_date_gmt":"2018-07-05 07:32:49","post_content":"","post_title":"Austria","post_excerpt":"","post_status":"publish","comment_status":"closed","ping_status":"closed","post_password":"","post_name":"austria","to_ping":"","pinged":"","post_modified":"2021-09-29 09:25:48","post_modified_gmt":"2021-09-29 07:25:48","post_content_filtered":"","post_parent":0,"guid":"http:\/\/scom-schibsted-com-develop.seals.schibsted.pl\/?post_type=location_post&p=1014","menu_order":0,"post_type":"location_post","post_mime_type":"","comment_count":"0","filter":"raw"},{"ID":1752218,"post_author":"4","post_date":"2021-06-28 16:19:06","post_date_gmt":"2021-06-28 14:19:06","post_content":"","post_title":"Portugal","post_excerpt":"","post_status":"publish","comment_status":"closed","ping_status":"closed","post_password":"","post_name":"portugal","to_ping":"","pinged":"","post_modified":"2021-06-28 16:19:06","post_modified_gmt":"2021-06-28 14:19:06","post_content_filtered":"","post_parent":0,"guid":"https:\/\/schibsted.com\/?post_type=location_post&p=1752218","menu_order":0,"post_type":"location_post","post_mime_type":"","comment_count":"0","filter":"raw"},{"ID":1752215,"post_author":"4","post_date":"2021-06-28 16:18:05","post_date_gmt":"2021-06-28 14:18:05","post_content":"","post_title":"Spain","post_excerpt":"","post_status":"publish","comment_status":"closed","ping_status":"closed","post_password":"","post_name":"spain","to_ping":"","pinged":"","post_modified":"2021-09-29 10:52:40","post_modified_gmt":"2021-09-29 08:52:40","post_content_filtered":"","post_parent":0,"guid":"https:\/\/schibsted.com\/?post_type=location_post&p=1752215","menu_order":0,"post_type":"location_post","post_mime_type":"","comment_count":"0","filter":"raw"}],"desc":"Lendo was founded by Dennis Ahls\u00e9n, Fredrik Jung-Abbou and Thomas Hjelm and is a marketplace for consumer and business loans operating in Sweden, Norway, Finland, Denmark, Austria, Spain and Portugal today. The service compares fees and interest rates from many banks and lenders, giving the customer a complete overview of the available alternatives and the freedom to choose which option suits them best.","landing_page":"","button_url":"","button_label":"","is_static":false,"locationIDs":[437,441,439,1745567,1014,1752218,1752215]},{"ID":1746780,"post_author":null,"post_date":"2019-06-18 16:17:39","post_date_gmt":"2019-06-18 14:17:39","post_content":"","post_title":"Insurello","post_excerpt":"","post_status":"publish","comment_status":"closed","ping_status":"closed","post_password":"","post_name":"insurello","to_ping":"","pinged":"","post_modified":"2021-10-04 11:44:09","post_modified_gmt":"2021-10-04 09:44:09","post_content_filtered":"","post_parent":0,"guid":null,"menu_order":28,"post_type":"brand_post","post_mime_type":"","comment_count":"0","filter":"raw","target_id":"insurello1746780","logo":"https:\/\/static.schibsted.com\/wp-content\/uploads\/2019\/06\/18160806\/logo-with-text-300x78.png","alt":"","url":[["https:\/\/www.insurello.se","www.insurello.se"]],"title":"Insurello","subtitle":"Founded in: 2017 ","location":"Schibsted invested in: 2019 ","country":false,"desc":"Insurello is a digital service that helps people get the best out of their insurance policies by connecting them with insurance companies. ","landing_page":"","button_url":"","button_label":"","is_static":false,"locationIDs":[]},{"ID":1753588,"post_author":null,"post_date":"2021-12-02 10:41:59","post_date_gmt":"2021-12-02 09:41:59","post_content":"","post_title":"Pej","post_excerpt":"","post_status":"publish","comment_status":"closed","ping_status":"closed","post_password":"","post_name":"pej","to_ping":"","pinged":"","post_modified":"2021-12-02 10:41:59","post_modified_gmt":"2021-12-02 09:41:59","post_content_filtered":"","post_parent":0,"guid":null,"menu_order":36,"post_type":"brand_post","post_mime_type":"","comment_count":"0","filter":"raw","target_id":"pej1753588","logo":"https:\/\/static.schibsted.com\/wp-content\/uploads\/2021\/12\/02104137\/Pej-logo-dark-300x201.png","alt":"","url":[],"title":"Pej","subtitle":"","location":"","country":false,"desc":"","landing_page":"","button_url":"","button_label":"","is_static":true,"locationIDs":[]},{"ID":1745537,"post_author":null,"post_date":"2019-01-10 12:20:31","post_date_gmt":"2019-01-10 11:20:31","post_content":"","post_title":"FundingPartner","post_excerpt":"","post_status":"publish","comment_status":"closed","ping_status":"closed","post_password":"","post_name":"fundingpartner","to_ping":"","pinged":"","post_modified":"2022-04-28 10:38:27","post_modified_gmt":"2022-04-28 08:38:27","post_content_filtered":"","post_parent":0,"guid":null,"menu_order":37,"post_type":"brand_post","post_mime_type":"","comment_count":"0","filter":"raw","target_id":"fundingpartner1745537","logo":"https:\/\/static.schibsted.com\/wp-content\/uploads\/2019\/01\/28103807\/Fundigpartner-logo-300x55.png","alt":"","url":[["https:\/\/fundingpartner.no","fundingpartner.no"],["https:\/\/fundingpartner.se","fundingpartner.se"]],"title":"FundingPartner","subtitle":"Type of business: Fintech","location":"Founded: 2016 ","country":false,"desc":"FundingPartner is a \"crowdlending\" marketplace, connecting small and medium-sized enterprises looking for debt financing, with investors seeking good returns. The company was founded by Geir Atle Bore, Tor Herman Smedsrud and Marius Borthen.\r\n\r\n\r\n\r\n","landing_page":"","button_url":"","button_label":"","is_static":false,"locationIDs":[]},{"ID":784068,"post_author":null,"post_date":"2018-08-05 14:53:14","post_date_gmt":"2018-08-05 14:53:14","post_content":"","post_title":"Compricer","post_excerpt":"","post_status":"publish","comment_status":"closed","ping_status":"closed","post_password":"","post_name":"compricer","to_ping":"","pinged":"","post_modified":"2023-09-29 12:43:51","post_modified_gmt":"2023-09-29 10:43:51","post_content_filtered":"","post_parent":0,"guid":null,"menu_order":38,"post_type":"brand_post","post_mime_type":"","comment_count":"0","filter":"raw","target_id":"compricer784068","logo":"https:\/\/static.schibsted.com\/wp-content\/uploads\/2018\/08\/29124342\/compricer-logga_1500x274-300x55.webp","alt":"","url":[["https:\/\/www.compricer.se","www.compricer.se"]],"title":"Compricer","subtitle":"Founded: 2005","location":"Schibsted acquired: 2013","country":[{"ID":437,"post_author":"1","post_date":"2021-11-04 14:49:05","post_date_gmt":"2021-11-04 13:49:05","post_content":"","post_title":"Sweden","post_excerpt":"","post_status":"publish","comment_status":"closed","ping_status":"closed","post_password":"","post_name":"sweden","to_ping":"","pinged":"","post_modified":"2021-11-05 08:57:16","post_modified_gmt":"2021-11-05 07:57:16","post_content_filtered":"","post_parent":0,"guid":"http:\/\/scom-schibsted-com-develop.seals.schibsted.pl\/?post_type=location_post&p=437","menu_order":0,"post_type":"location_post","post_mime_type":"","comment_count":"0","filter":"raw"}],"desc":"Compricer was founded by Jakob Tolleryd and Marc Lickfett and is a marketplace for financial services. Compricer helps consumers compare prices and conditions for financial services such as consumer loans, mortgages, credit cards and savings as well as for insurances, utilities, telecom services and more.\r\n","landing_page":"https:\/\/schibsted.com\/compricer","button_url":"","button_label":"","is_static":false,"locationIDs":[437]},{"ID":1756522,"post_author":null,"post_date":"2022-04-28 10:52:37","post_date_gmt":"2022-04-28 08:52:37","post_content":"","post_title":"Savr","post_excerpt":"","post_status":"publish","comment_status":"closed","ping_status":"closed","post_password":"","post_name":"savr","to_ping":"","pinged":"","post_modified":"2022-04-28 10:52:37","post_modified_gmt":"2022-04-28 08:52:37","post_content_filtered":"","post_parent":0,"guid":null,"menu_order":50,"post_type":"brand_post","post_mime_type":"","comment_count":"0","filter":"raw","target_id":"savr1756522","logo":"https:\/\/static.schibsted.com\/wp-content\/uploads\/2022\/04\/28105155\/savr-logo-300x124.png","alt":"","url":[],"title":"Savr","subtitle":"","location":"","country":[{"ID":437,"post_author":"1","post_date":"2021-11-04 14:49:05","post_date_gmt":"2021-11-04 13:49:05","post_content":"","post_title":"Sweden","post_excerpt":"","post_status":"publish","comment_status":"closed","ping_status":"closed","post_password":"","post_name":"sweden","to_ping":"","pinged":"","post_modified":"2021-11-05 08:57:16","post_modified_gmt":"2021-11-05 07:57:16","post_content_filtered":"","post_parent":0,"guid":"http:\/\/scom-schibsted-com-develop.seals.schibsted.pl\/?post_type=location_post&p=437","menu_order":0,"post_type":"location_post","post_mime_type":"","comment_count":"0","filter":"raw"}],"desc":"","landing_page":"","button_url":"","button_label":"","is_static":false,"locationIDs":[437]},{"ID":1753566,"post_author":null,"post_date":"2021-12-02 10:34:05","post_date_gmt":"2021-12-02 09:34:05","post_content":"","post_title":"Dintero","post_excerpt":"","post_status":"publish","comment_status":"closed","ping_status":"closed","post_password":"","post_name":"dintero","to_ping":"","pinged":"","post_modified":"2023-02-22 11:18:21","post_modified_gmt":"2023-02-22 10:18:21","post_content_filtered":"","post_parent":0,"guid":null,"menu_order":53,"post_type":"brand_post","post_mime_type":"","comment_count":"0","filter":"raw","target_id":"dintero1753566","logo":"https:\/\/static.schibsted.com\/wp-content\/uploads\/2021\/12\/22111739\/Dintero-logo-blue-300x52.webp","alt":"","url":[],"title":"Dintero","subtitle":"","location":"","country":false,"desc":"","landing_page":"","button_url":"","button_label":"","is_static":true,"locationIDs":[]},{"ID":1754263,"post_author":null,"post_date":"2022-01-12 15:59:08","post_date_gmt":"2022-01-12 14:59:08","post_content":"","post_title":"Firi","post_excerpt":"","post_status":"publish","comment_status":"closed","ping_status":"closed","post_password":"","post_name":"1754263","to_ping":"","pinged":"","post_modified":"2022-01-17 13:38:06","post_modified_gmt":"2022-01-17 12:38:06","post_content_filtered":"","post_parent":0,"guid":null,"menu_order":64,"post_type":"brand_post","post_mime_type":"","comment_count":"0","filter":"raw","target_id":"17542631754263","logo":"https:\/\/static.schibsted.com\/wp-content\/uploads\/2022\/01\/12155352\/Firi-Logo_Blue-300x82.png","alt":"","url":[],"title":"Firi","subtitle":"","location":"","country":false,"desc":"","landing_page":"","button_url":"","button_label":"","is_static":false,"locationIDs":[]},{"ID":1753573,"post_author":null,"post_date":"2021-12-02 10:36:46","post_date_gmt":"2021-12-02 09:36:46","post_content":"","post_title":"Fixrate","post_excerpt":"","post_status":"publish","comment_status":"closed","ping_status":"closed","post_password":"","post_name":"fixrate","to_ping":"","pinged":"","post_modified":"2022-04-28 10:43:31","post_modified_gmt":"2022-04-28 08:43:31","post_content_filtered":"","post_parent":0,"guid":null,"menu_order":67,"post_type":"brand_post","post_mime_type":"","comment_count":"0","filter":"raw","target_id":"fixrate1753573","logo":"https:\/\/static.schibsted.com\/wp-content\/uploads\/2021\/12\/28104324\/Fixrate-new-logo-300x64.png","alt":"","url":[],"title":"Fixrate","subtitle":"","location":"","country":false,"desc":"","landing_page":"","button_url":"","button_label":"","is_static":true,"locationIDs":[]},{"ID":1753585,"post_author":null,"post_date":"2021-12-02 10:40:38","post_date_gmt":"2021-12-02 09:40:38","post_content":"","post_title":"Tillit","post_excerpt":"","post_status":"publish","comment_status":"closed","ping_status":"closed","post_password":"","post_name":"tillit","to_ping":"","pinged":"","post_modified":"2023-02-22 11:02:50","post_modified_gmt":"2023-02-22 10:02:50","post_content_filtered":"","post_parent":0,"guid":null,"menu_order":70,"post_type":"brand_post","post_mime_type":"","comment_count":"0","filter":"raw","target_id":"tillit1753585","logo":"https:\/\/static.schibsted.com\/wp-content\/uploads\/2021\/12\/22110240\/Tillit%E2%80%9Alogo_RGB-300x116.webp","alt":"","url":[],"title":"Tillit","subtitle":"","location":"","country":false,"desc":"","landing_page":"","button_url":"","button_label":"","is_static":true,"locationIDs":[]},{"ID":784064,"post_author":null,"post_date":"2018-08-07 14:41:40","post_date_gmt":"2018-08-07 14:41:40","post_content":"","post_title":"Hypoteket","post_excerpt":"","post_status":"publish","comment_status":"closed","ping_status":"closed","post_password":"","post_name":"hypoteket","to_ping":"","pinged":"","post_modified":"2023-02-22 11:19:30","post_modified_gmt":"2023-02-22 10:19:30","post_content_filtered":"","post_parent":0,"guid":null,"menu_order":72,"post_type":"brand_post","post_mime_type":"","comment_count":"0","filter":"raw","target_id":"hypoteket784064","logo":"https:\/\/static.schibsted.com\/wp-content\/uploads\/2018\/08\/22111912\/hypoteket-1-300x63.webp","alt":"","url":[["https:\/\/hypoteket.com","hypoteket.com"]],"title":"Hypoteket","subtitle":"Founded: 2014","location":"Schibsted invested: 2016","country":[{"ID":437,"post_author":"1","post_date":"2021-11-04 14:49:05","post_date_gmt":"2021-11-04 13:49:05","post_content":"","post_title":"Sweden","post_excerpt":"","post_status":"publish","comment_status":"closed","ping_status":"closed","post_password":"","post_name":"sweden","to_ping":"","pinged":"","post_modified":"2021-11-05 08:57:16","post_modified_gmt":"2021-11-05 07:57:16","post_content_filtered":"","post_parent":0,"guid":"http:\/\/scom-schibsted-com-develop.seals.schibsted.pl\/?post_type=location_post&p=437","menu_order":0,"post_type":"location_post","post_mime_type":"","comment_count":"0","filter":"raw"}],"desc":"Hypoteket was founded by Carl Johan Nordquist and Dag Wardaeus and is currently operating on the Swedish market. Hypoteket disrupts the mortgage market by offering competitive consumer products financed by institutional investors.","landing_page":"https:\/\/schibsted.com\/hypoteket","button_url":"","button_label":"","is_static":false,"locationIDs":[437]},{"ID":784049,"post_author":null,"post_date":"2018-08-13 14:06:39","post_date_gmt":"2018-08-13 14:06:39","post_content":"","post_title":"Rocker","post_excerpt":"","post_status":"publish","comment_status":"closed","ping_status":"closed","post_password":"","post_name":"bynk","to_ping":"","pinged":"","post_modified":"2022-03-29 15:50:06","post_modified_gmt":"2022-03-29 13:50:06","post_content_filtered":"","post_parent":0,"guid":null,"menu_order":74,"post_type":"brand_post","post_mime_type":"","comment_count":"0","filter":"raw","target_id":"bynk784049","logo":"https:\/\/static.schibsted.com\/wp-content\/uploads\/2018\/08\/04154009\/RockerLogo-on_dark-300x58.png","alt":"","url":[["https:\/\/rocker.com\/","rocker.com\/"]],"title":"Rocker","subtitle":"Founded: 2016","location":"Schibsted invested: 2016","country":[{"ID":437,"post_author":"1","post_date":"2021-11-04 14:49:05","post_date_gmt":"2021-11-04 13:49:05","post_content":"","post_title":"Sweden","post_excerpt":"","post_status":"publish","comment_status":"closed","ping_status":"closed","post_password":"","post_name":"sweden","to_ping":"","pinged":"","post_modified":"2021-11-05 08:57:16","post_modified_gmt":"2021-11-05 07:57:16","post_content_filtered":"","post_parent":0,"guid":"http:\/\/scom-schibsted-com-develop.seals.schibsted.pl\/?post_type=location_post&p=437","menu_order":0,"post_type":"location_post","post_mime_type":"","comment_count":"0","filter":"raw"}],"desc":"Rocker is a mobile bank with an initial focus on consumer loans. The company was founded by experienced entrepreneurs Dennis Ahls\u00e9n, Mathias Johansson and Jonas Hultin. Their vision was to create a new alternative to banks and present a new take on how banks should work. Rocker is 100% digital and the choice of the new generation.","landing_page":"","button_url":"","button_label":"","is_static":false,"locationIDs":[437]}]},"selected":{"term_id":545,"name":"Ventures","slug":"ventures","term_group":0,"term_taxonomy_id":545,"taxonomy":"brand_categories","description":"","parent":0,"count":23,"filter":"raw","term_order":"0"},"allBrands":[{"ID":778993,"post_author":null,"post_date":"2018-07-27 14:04:41","post_date_gmt":"2018-07-27 12:04:41","post_content":"","post_title":"VG","post_excerpt":"","post_status":"publish","comment_status":"closed","ping_status":"closed","post_password":"","post_name":"vg","to_ping":"","pinged":"","post_modified":"2023-03-06 14:33:15","post_modified_gmt":"2023-03-06 13:33:15","post_content_filtered":"","post_parent":0,"guid":null,"menu_order":1,"post_type":"brand_post","post_mime_type":"","comment_count":"0","filter":"raw","target_id":"vg778993","logo":"https:\/\/static.schibsted.com\/wp-content\/uploads\/2018\/07\/27135251\/Schermata-2018-07-27-alle-15.52.27.png","alt":"Logo Verdens Gang","url":[["https:\/\/www.vg.no","www.vg.no"]],"title":"VG","subtitle":"More than 2 million daily visitors and 453 employees","location":"Oslo, Norway","country":[{"ID":439,"post_author":"1","post_date":"2021-11-03 14:49:40","post_date_gmt":"2021-11-03 13:49:40","post_content":"","post_title":"Norway","post_excerpt":"","post_status":"publish","comment_status":"closed","ping_status":"closed","post_password":"","post_name":"norway","to_ping":"","pinged":"","post_modified":"2021-11-05 08:58:04","post_modified_gmt":"2021-11-05 07:58:04","post_content_filtered":"","post_parent":0,"guid":"http:\/\/scom-schibsted-com-develop.seals.schibsted.pl\/?post_type=location_post&p=439","menu_order":0,"post_type":"location_post","post_mime_type":"","comment_count":"0","filter":"raw"}],"desc":"Verdens Gang is Norway's leading media house with more than 2 million daily users through VG.no and VG's printed newspaper. In addition, VG stands behind well-known brands like VGTV, E24, Godt, Minmote, Vektklubb, Dine Penger, Fri Flyt and Tek.no. VG also has a number of popular podcasts, like \u201cKrimpodden\u201d, \u201cGi\u00e6ver & Gjengen\u201d and \u201cHarm og Hegseth\u201d. Verdens Gang was founded by Norway\u2019s resistance forces after the country\u2019s liberation, with the first edition published on the street 23 June 1945.","landing_page":"","button_url":"","button_label":"","is_static":false,"locationIDs":[439]},{"ID":784056,"post_author":null,"post_date":"2018-08-10 14:22:44","post_date_gmt":"2018-08-10 14:22:44","post_content":"","post_title":"Prisjakt","post_excerpt":"","post_status":"publish","comment_status":"closed","ping_status":"closed","post_password":"","post_name":"prisjakt","to_ping":"","pinged":"","post_modified":"2022-10-17 17:21:20","post_modified_gmt":"2022-10-17 15:21:20","post_content_filtered":"","post_parent":0,"guid":null,"menu_order":2,"post_type":"brand_post","post_mime_type":"","comment_count":"0","filter":"raw","target_id":"prisjakt784056","logo":"https:\/\/static.schibsted.com\/wp-content\/uploads\/2018\/08\/14130042\/prisjakt.png","alt":"","url":[["https:\/\/www.prisjakt.nu","www.prisjakt.nu"],["https:\/\/www.prisjakt.no","www.prisjakt.no"],["https:\/\/pricespy.co.nz","pricespy.co.nz"],["https:\/\/pricespy.ie","pricespy.ie"],["https:\/\/pricespy.co.uk","pricespy.co.uk"],["https:\/\/ledenicheur.fr","ledenicheur.fr"],["https:\/\/hintaopas.fi","hintaopas.fi"],["https:\/\/prisjagt.dk\/","prisjagt.dk\/"]],"title":"Prisjakt","subtitle":"Founded: 2002","location":"Schibsted invested: 2006","country":[{"ID":437,"post_author":"1","post_date":"2021-11-04 14:49:05","post_date_gmt":"2021-11-04 13:49:05","post_content":"","post_title":"Sweden","post_excerpt":"","post_status":"publish","comment_status":"closed","ping_status":"closed","post_password":"","post_name":"sweden","to_ping":"","pinged":"","post_modified":"2021-11-05 08:57:16","post_modified_gmt":"2021-11-05 07:57:16","post_content_filtered":"","post_parent":0,"guid":"http:\/\/scom-schibsted-com-develop.seals.schibsted.pl\/?post_type=location_post&p=437","menu_order":0,"post_type":"location_post","post_mime_type":"","comment_count":"0","filter":"raw"},{"ID":439,"post_author":"1","post_date":"2021-11-03 14:49:40","post_date_gmt":"2021-11-03 13:49:40","post_content":"","post_title":"Norway","post_excerpt":"","post_status":"publish","comment_status":"closed","ping_status":"closed","post_password":"","post_name":"norway","to_ping":"","pinged":"","post_modified":"2021-11-05 08:58:04","post_modified_gmt":"2021-11-05 07:58:04","post_content_filtered":"","post_parent":0,"guid":"http:\/\/scom-schibsted-com-develop.seals.schibsted.pl\/?post_type=location_post&p=439","menu_order":0,"post_type":"location_post","post_mime_type":"","comment_count":"0","filter":"raw"},{"ID":441,"post_author":"1","post_date":"2021-11-02 14:53:11","post_date_gmt":"2021-11-02 13:53:11","post_content":"","post_title":"Finland","post_excerpt":"","post_status":"publish","comment_status":"closed","ping_status":"closed","post_password":"","post_name":"finland","to_ping":"","pinged":"","post_modified":"2021-11-05 08:59:15","post_modified_gmt":"2021-11-05 07:59:15","post_content_filtered":"","post_parent":0,"guid":"http:\/\/scom-schibsted-com-develop.seals.schibsted.pl\/?post_type=location_post&p=441","menu_order":0,"post_type":"location_post","post_mime_type":"","comment_count":"0","filter":"raw"},{"ID":443,"post_author":"1","post_date":"2021-11-02 14:53:29","post_date_gmt":"2021-11-02 13:53:29","post_content":"","post_title":"Poland","post_excerpt":"","post_status":"publish","comment_status":"closed","ping_status":"closed","post_password":"","post_name":"poland","to_ping":"","pinged":"","post_modified":"2021-11-05 08:58:41","post_modified_gmt":"2021-11-05 07:58:41","post_content_filtered":"","post_parent":0,"guid":"http:\/\/scom-schibsted-com-develop.seals.schibsted.pl\/?post_type=location_post&p=443","menu_order":0,"post_type":"location_post","post_mime_type":"","comment_count":"0","filter":"raw"},{"ID":1745567,"post_author":"4","post_date":"2021-11-01 10:27:30","post_date_gmt":"2021-11-01 09:27:30","post_content":"","post_title":"Denmark","post_excerpt":"","post_status":"publish","comment_status":"closed","ping_status":"closed","post_password":"","post_name":"denmark","to_ping":"","pinged":"","post_modified":"2021-11-05 08:59:45","post_modified_gmt":"2021-11-05 07:59:45","post_content_filtered":"","post_parent":0,"guid":"https:\/\/schibsted.com\/?post_type=location_post&p=1745567","menu_order":0,"post_type":"location_post","post_mime_type":"","comment_count":"0","filter":"raw"}],"desc":"Prisjakt was founded by Jonas Bonde and Franz H\u00e4nel and has since the start expanded globally onto nine markets including Sweden. It's an information and comparison service helping consumers find the lowest prices, best products and right retailers. Prisjakt is also established in the following countries: Norway- prisjakt.no, Finland- hintaopas.fi , Denmark \u2013 prisjagt.dk, Italy- pagomeno.it, England- pricespy.co.uk, New Zealand-pricespy.co.nz, France- ledenicheur.fr, Ireland- pricespy.ie\r\n","landing_page":"https:\/\/schibsted.com\/prisjakt\/","button_url":"","button_label":"","is_static":false,"locationIDs":[437,439,441,443,1745567]},{"ID":1484,"post_author":null,"post_date":"2018-07-25 13:17:39","post_date_gmt":"2018-07-25 13:17:39","post_content":"","post_title":"FINN.no","post_excerpt":"","post_status":"publish","comment_status":"closed","ping_status":"closed","post_password":"","post_name":"finn-no-2","to_ping":"","pinged":"","post_modified":"2022-06-03 15:35:48","post_modified_gmt":"2022-06-03 13:35:48","post_content_filtered":"","post_parent":0,"guid":null,"menu_order":4,"post_type":"brand_post","post_mime_type":"","comment_count":"0","filter":"raw","target_id":"finn-no-21484","logo":"https:\/\/static.schibsted.com\/wp-content\/uploads\/2018\/07\/25131532\/finn-logo-hovedlogo-rgb-300x155.png","alt":"","url":[["https:\/\/www.finn.no","www.finn.no"]],"title":"FINN.no","subtitle":"More than 1, 455 billion users in 2021 and 400 employees","location":"Oslo, Norway","country":[{"ID":439,"post_author":"1","post_date":"2021-11-03 14:49:40","post_date_gmt":"2021-11-03 13:49:40","post_content":"","post_title":"Norway","post_excerpt":"","post_status":"publish","comment_status":"closed","ping_status":"closed","post_password":"","post_name":"norway","to_ping":"","pinged":"","post_modified":"2021-11-05 08:58:04","post_modified_gmt":"2021-11-05 07:58:04","post_content_filtered":"","post_parent":0,"guid":"http:\/\/scom-schibsted-com-develop.seals.schibsted.pl\/?post_type=location_post&p=439","menu_order":0,"post_type":"location_post","post_mime_type":"","comment_count":"0","filter":"raw"}],"desc":"Norway's largest marketplace, FINN.no was founded in 2000. Ever since then, FINN.no has gained enormous popularity among Norwegians. In 2021 more than 1,455 billion users visited the marketplace, 18 billion page views were displayed and more than 14 million ads were published. Whether you buy or sell products, look for a house or a job, brows cars or boats or dream of your next holiday \u2013 Finn offers the opportunity to realize dreams and make sustainable choices.","landing_page":"","button_url":"","button_label":"","is_static":false,"locationIDs":[439]},{"ID":1732963,"post_author":null,"post_date":"2018-08-30 09:39:46","post_date_gmt":"2018-08-30 07:39:46","post_content":"","post_title":"Aftonbladet","post_excerpt":"","post_status":"publish","comment_status":"closed","ping_status":"closed","post_password":"","post_name":"aftonbladet","to_ping":"","pinged":"","post_modified":"2023-03-06 14:59:39","post_modified_gmt":"2023-03-06 13:59:39","post_content_filtered":"","post_parent":0,"guid":null,"menu_order":5,"post_type":"brand_post","post_mime_type":"","comment_count":"0","filter":"raw","target_id":"aftonbladet1732963","logo":"https:\/\/static.schibsted.com\/wp-content\/uploads\/2018\/08\/30142344\/aftonbladet_logo-300x45.png","alt":"Logo Aftonbladet","url":[["https:\/\/www.aftonbladet.se","www.aftonbladet.se"]],"title":"Aftonbladet","subtitle":"Almost 4 million users each day and 300 employees","location":"Stockholm, Sweden","country":[{"ID":437,"post_author":"1","post_date":"2021-11-04 14:49:05","post_date_gmt":"2021-11-04 13:49:05","post_content":"","post_title":"Sweden","post_excerpt":"","post_status":"publish","comment_status":"closed","ping_status":"closed","post_password":"","post_name":"sweden","to_ping":"","pinged":"","post_modified":"2021-11-05 08:57:16","post_modified_gmt":"2021-11-05 07:57:16","post_content_filtered":"","post_parent":0,"guid":"http:\/\/scom-schibsted-com-develop.seals.schibsted.pl\/?post_type=location_post&p=437","menu_order":0,"post_type":"location_post","post_mime_type":"","comment_count":"0","filter":"raw"}],"desc":"About four million Swedes access our journalism every day, giving us a unique position but also a great responsibility, as the beating heart of Swedish news, and a part of Swedish people's daily lives. \r\nMost of our users find us in their mobiles, but Aftonbladet is also available on the web, as online videos, podcasts, and a printed edition. We are where our readers are.\r\nAftonbladet's mission is to make Sweden a little better, the world a little more comprehensible and life a little easier.\r\nBreaking news is our fundamental pillar \u2013 but we love all parts of our journalism: investigative journalism, entertainment and lifestyle are also essential areas. And of course: Sportbladet \u2013 Sweden's largest news destination for sports. \r\nAftonbladet was founded by Lars Johan Hierta in 1830. Sportbladet first came out in May 2000.\r\n\r\n","landing_page":"","button_url":"","button_label":"","is_static":false,"locationIDs":[437]},{"ID":1355,"post_author":null,"post_date":"2018-07-18 10:21:09","post_date_gmt":"2018-07-18 10:21:09","post_content":"","post_title":"Blocket","post_excerpt":"","post_status":"publish","comment_status":"closed","ping_status":"closed","post_password":"","post_name":"blocket","to_ping":"","pinged":"","post_modified":"2018-12-17 09:59:53","post_modified_gmt":"2018-12-17 08:59:53","post_content_filtered":"","post_parent":0,"guid":null,"menu_order":6,"post_type":"brand_post","post_mime_type":"","comment_count":"0","filter":"raw","target_id":"blocket1355","logo":"https:\/\/static.schibsted.com\/wp-content\/uploads\/2018\/08\/30142440\/blocket_logo-300x70.png","alt":"Logo Blocket","url":[["https:\/\/www.blocket.se","www.blocket.se"]],"title":"Blocket","subtitle":"5 million weekly active users and 210 employees","location":"Stockholm, Sweden","country":[{"ID":437,"post_author":"1","post_date":"2021-11-04 14:49:05","post_date_gmt":"2021-11-04 13:49:05","post_content":"","post_title":"Sweden","post_excerpt":"","post_status":"publish","comment_status":"closed","ping_status":"closed","post_password":"","post_name":"sweden","to_ping":"","pinged":"","post_modified":"2021-11-05 08:57:16","post_modified_gmt":"2021-11-05 07:57:16","post_content_filtered":"","post_parent":0,"guid":"http:\/\/scom-schibsted-com-develop.seals.schibsted.pl\/?post_type=location_post&p=437","menu_order":0,"post_type":"location_post","post_mime_type":"","comment_count":"0","filter":"raw"}],"desc":"Blocket was founded in 1996 in the small town of Fj\u00e4lkinge, Sk\u00e5ne. It soon went from being a local website for buying and selling to the biggest marketplace in Sweden. Today, Blocket is still the number one marketplace, every week helping more than five million buyers and sellers find practically anything from designer furniture and strollers to cars, real estate and jobs.\r\n","landing_page":"","button_url":"","button_label":"","is_static":false,"locationIDs":[437]},{"ID":922,"post_author":null,"post_date":"2018-07-04 12:47:11","post_date_gmt":"2018-07-04 10:47:11","post_content":"","post_title":"Aftenposten","post_excerpt":"","post_status":"publish","comment_status":"closed","ping_status":"closed","post_password":"","post_name":"aftenposten","to_ping":"","pinged":"","post_modified":"2023-03-06 14:30:20","post_modified_gmt":"2023-03-06 13:30:20","post_content_filtered":"","post_parent":0,"guid":null,"menu_order":7,"post_type":"brand_post","post_mime_type":"","comment_count":"0","filter":"raw","target_id":"aftenposten922","logo":"https:\/\/static.schibsted.com\/wp-content\/uploads\/2019\/02\/21170224\/Aftenposten-new-logo-300x67.png","alt":"","url":[["https:\/\/www.aftenposten.no","www.aftenposten.no"]],"title":"Aftenposten","subtitle":"265,000 subscribers and 180 employees","location":"Oslo, Norway","country":[{"ID":439,"post_author":"1","post_date":"2021-11-03 14:49:40","post_date_gmt":"2021-11-03 13:49:40","post_content":"","post_title":"Norway","post_excerpt":"","post_status":"publish","comment_status":"closed","ping_status":"closed","post_password":"","post_name":"norway","to_ping":"","pinged":"","post_modified":"2021-11-05 08:58:04","post_modified_gmt":"2021-11-05 07:58:04","post_content_filtered":"","post_parent":0,"guid":"http:\/\/scom-schibsted-com-develop.seals.schibsted.pl\/?post_type=location_post&p=439","menu_order":0,"post_type":"location_post","post_mime_type":"","comment_count":"0","filter":"raw"}],"desc":"The newspaper Aftenposten was founded in 1860 by printer Christian Schibsted. During the 20th century, it became one of the most prominent and trusted news sources in the country. While the paper still is Norway's largest in terms of circulation, the focus of the newsroom today is to provide the public with a high-end digital source of independent news and analysis. Aftenposten\u2019s vision is to report and explain the biggest and most important events of our time. Aftenposten also has a number of popular podcasts, like Aftenpodden, Forklart and Foreldrekoden.","landing_page":"","button_url":"","button_label":"","is_static":false,"locationIDs":[439]},{"ID":783943,"post_author":null,"post_date":"2018-08-14 11:41:38","post_date_gmt":"2018-08-14 11:41:38","post_content":"","post_title":"Lendo","post_excerpt":"","post_status":"publish","comment_status":"closed","ping_status":"closed","post_password":"","post_name":"lendo","to_ping":"","pinged":"","post_modified":"2023-02-07 10:01:00","post_modified_gmt":"2023-02-07 09:01:00","post_content_filtered":"","post_parent":0,"guid":null,"menu_order":8,"post_type":"brand_post","post_mime_type":"","comment_count":"0","filter":"raw","target_id":"lendo783943","logo":"https:\/\/static.schibsted.com\/wp-content\/uploads\/2018\/08\/08095227\/Lendo-logo-300x106.png","alt":"","url":[["https:\/\/schibsted.com\/lendo-se","schibsted.com\/lendo-se"],["https:\/\/schibsted.com\/lendo-no","schibsted.com\/lendo-no"],["http:\/\/lendo.fi","lendo.fi"],["http:\/\/lendo.dk","lendo.dk"],["http:\/\/lendo.at","lendo.at"],["https:\/\/lendo.es","lendo.es"],["https:\/\/www.comparamais.pt","www.comparamais.pt"]],"title":"Lendo","subtitle":"Founded: 2007","location":"Schibsted invested: 2009","country":[{"ID":437,"post_author":"1","post_date":"2021-11-04 14:49:05","post_date_gmt":"2021-11-04 13:49:05","post_content":"","post_title":"Sweden","post_excerpt":"","post_status":"publish","comment_status":"closed","ping_status":"closed","post_password":"","post_name":"sweden","to_ping":"","pinged":"","post_modified":"2021-11-05 08:57:16","post_modified_gmt":"2021-11-05 07:57:16","post_content_filtered":"","post_parent":0,"guid":"http:\/\/scom-schibsted-com-develop.seals.schibsted.pl\/?post_type=location_post&p=437","menu_order":0,"post_type":"location_post","post_mime_type":"","comment_count":"0","filter":"raw"},{"ID":441,"post_author":"1","post_date":"2021-11-02 14:53:11","post_date_gmt":"2021-11-02 13:53:11","post_content":"","post_title":"Finland","post_excerpt":"","post_status":"publish","comment_status":"closed","ping_status":"closed","post_password":"","post_name":"finland","to_ping":"","pinged":"","post_modified":"2021-11-05 08:59:15","post_modified_gmt":"2021-11-05 07:59:15","post_content_filtered":"","post_parent":0,"guid":"http:\/\/scom-schibsted-com-develop.seals.schibsted.pl\/?post_type=location_post&p=441","menu_order":0,"post_type":"location_post","post_mime_type":"","comment_count":"0","filter":"raw"},{"ID":439,"post_author":"1","post_date":"2021-11-03 14:49:40","post_date_gmt":"2021-11-03 13:49:40","post_content":"","post_title":"Norway","post_excerpt":"","post_status":"publish","comment_status":"closed","ping_status":"closed","post_password":"","post_name":"norway","to_ping":"","pinged":"","post_modified":"2021-11-05 08:58:04","post_modified_gmt":"2021-11-05 07:58:04","post_content_filtered":"","post_parent":0,"guid":"http:\/\/scom-schibsted-com-develop.seals.schibsted.pl\/?post_type=location_post&p=439","menu_order":0,"post_type":"location_post","post_mime_type":"","comment_count":"0","filter":"raw"},{"ID":1745567,"post_author":"4","post_date":"2021-11-01 10:27:30","post_date_gmt":"2021-11-01 09:27:30","post_content":"","post_title":"Denmark","post_excerpt":"","post_status":"publish","comment_status":"closed","ping_status":"closed","post_password":"","post_name":"denmark","to_ping":"","pinged":"","post_modified":"2021-11-05 08:59:45","post_modified_gmt":"2021-11-05 07:59:45","post_content_filtered":"","post_parent":0,"guid":"https:\/\/schibsted.com\/?post_type=location_post&p=1745567","menu_order":0,"post_type":"location_post","post_mime_type":"","comment_count":"0","filter":"raw"},{"ID":1014,"post_author":"1","post_date":"2018-07-05 09:32:49","post_date_gmt":"2018-07-05 07:32:49","post_content":"","post_title":"Austria","post_excerpt":"","post_status":"publish","comment_status":"closed","ping_status":"closed","post_password":"","post_name":"austria","to_ping":"","pinged":"","post_modified":"2021-09-29 09:25:48","post_modified_gmt":"2021-09-29 07:25:48","post_content_filtered":"","post_parent":0,"guid":"http:\/\/scom-schibsted-com-develop.seals.schibsted.pl\/?post_type=location_post&p=1014","menu_order":0,"post_type":"location_post","post_mime_type":"","comment_count":"0","filter":"raw"},{"ID":1752218,"post_author":"4","post_date":"2021-06-28 16:19:06","post_date_gmt":"2021-06-28 14:19:06","post_content":"","post_title":"Portugal","post_excerpt":"","post_status":"publish","comment_status":"closed","ping_status":"closed","post_password":"","post_name":"portugal","to_ping":"","pinged":"","post_modified":"2021-06-28 16:19:06","post_modified_gmt":"2021-06-28 14:19:06","post_content_filtered":"","post_parent":0,"guid":"https:\/\/schibsted.com\/?post_type=location_post&p=1752218","menu_order":0,"post_type":"location_post","post_mime_type":"","comment_count":"0","filter":"raw"},{"ID":1752215,"post_author":"4","post_date":"2021-06-28 16:18:05","post_date_gmt":"2021-06-28 14:18:05","post_content":"","post_title":"Spain","post_excerpt":"","post_status":"publish","comment_status":"closed","ping_status":"closed","post_password":"","post_name":"spain","to_ping":"","pinged":"","post_modified":"2021-09-29 10:52:40","post_modified_gmt":"2021-09-29 08:52:40","post_content_filtered":"","post_parent":0,"guid":"https:\/\/schibsted.com\/?post_type=location_post&p=1752215","menu_order":0,"post_type":"location_post","post_mime_type":"","comment_count":"0","filter":"raw"}],"desc":"Lendo was founded by Dennis Ahls\u00e9n, Fredrik Jung-Abbou and Thomas Hjelm and is a marketplace for consumer and business loans operating in Sweden, Norway, Finland, Denmark, Austria, Spain and Portugal today. The service compares fees and interest rates from many banks and lenders, giving the customer a complete overview of the available alternatives and the freedom to choose which option suits them best.","landing_page":"","button_url":"","button_label":"","is_static":false,"locationIDs":[437,441,439,1745567,1014,1752218,1752215]},{"ID":779000,"post_author":null,"post_date":"2018-07-27 14:22:08","post_date_gmt":"2018-07-27 12:22:08","post_content":"","post_title":"Bergens Tidende","post_excerpt":"","post_status":"publish","comment_status":"closed","ping_status":"closed","post_password":"","post_name":"bergens-tidende","to_ping":"","pinged":"","post_modified":"2019-04-11 15:34:35","post_modified_gmt":"2019-04-11 13:34:35","post_content_filtered":"","post_parent":0,"guid":null,"menu_order":9,"post_type":"brand_post","post_mime_type":"","comment_count":"0","filter":"raw","target_id":"bergens-tidende779000","logo":"https:\/\/static.schibsted.com\/wp-content\/uploads\/2018\/07\/30142029\/bergens-tidende-300x46.png","alt":"Logo Bergens Tidende","url":[["https:\/\/www.bt.no","www.bt.no"]],"title":"Bergens Tidende","subtitle":"236 000 daily readers, 96 employees","location":"Bergen, Norway","country":[{"ID":439,"post_author":"1","post_date":"2021-11-03 14:49:40","post_date_gmt":"2021-11-03 13:49:40","post_content":"","post_title":"Norway","post_excerpt":"","post_status":"publish","comment_status":"closed","ping_status":"closed","post_password":"","post_name":"norway","to_ping":"","pinged":"","post_modified":"2021-11-05 08:58:04","post_modified_gmt":"2021-11-05 07:58:04","post_content_filtered":"","post_parent":0,"guid":"http:\/\/scom-schibsted-com-develop.seals.schibsted.pl\/?post_type=location_post&p=439","menu_order":0,"post_type":"location_post","post_mime_type":"","comment_count":"0","filter":"raw"}],"desc":"Founded in 1868, Bergens Tidende is the largest news organisation outside of Oslo and the main source for news consumption in Bergen and the surrounding area. Its content is available across all digital platforms and it\u2019s continuously expanding and exploring new channels. Recent explorations to engage the readers includes both podcasts and events. Bergens Tidende has 96 employees, all located in Media City Bergen.\r\n","landing_page":"","button_url":"","button_label":"","is_static":false,"locationIDs":[439]},{"ID":1732961,"post_author":null,"post_date":"2018-08-30 09:39:28","post_date_gmt":"2018-08-30 07:39:28","post_content":"","post_title":"Svenska Dagbladet","post_excerpt":"","post_status":"publish","comment_status":"closed","ping_status":"closed","post_password":"","post_name":"svd","to_ping":"","pinged":"","post_modified":"2023-03-06 14:45:29","post_modified_gmt":"2023-03-06 13:45:29","post_content_filtered":"","post_parent":0,"guid":null,"menu_order":10,"post_type":"brand_post","post_mime_type":"","comment_count":"0","filter":"raw","target_id":"svd1732961","logo":"https:\/\/static.schibsted.com\/wp-content\/uploads\/2018\/08\/29105602\/SvD-ny-logo-300x130.png","alt":"","url":[["https:\/\/www.svd.se","www.svd.se"]],"title":"Svenska Dagbladet","subtitle":"More than 800,000 users every day","location":"Stockholm, Sweden","country":[{"ID":437,"post_author":"1","post_date":"2021-11-04 14:49:05","post_date_gmt":"2021-11-04 13:49:05","post_content":"","post_title":"Sweden","post_excerpt":"","post_status":"publish","comment_status":"closed","ping_status":"closed","post_password":"","post_name":"sweden","to_ping":"","pinged":"","post_modified":"2021-11-05 08:57:16","post_modified_gmt":"2021-11-05 07:57:16","post_content_filtered":"","post_parent":0,"guid":"http:\/\/scom-schibsted-com-develop.seals.schibsted.pl\/?post_type=location_post&p=437","menu_order":0,"post_type":"location_post","post_mime_type":"","comment_count":"0","filter":"raw"}],"desc":"Svenska Dagbladet produces high-quality journalism in the areas of news, business, culture, and opinion. Our aim is to provide our users with multiple perspectives and in-depth knowledge so that they can form their own opinions and make well-informed decisions. Svenska Dagbladet's vision is an open and democratic society with strong and independent high-quality journalism. We are the sum of our employees, ambitious colleagues with deep and broad expertise, and a strong drive for innovation and curiosity about all aspects of life. We strive to break new ground to develop journalism and invest heavily in both visual storytelling and podcasts. Our legacy goes back to 1884, when we were founded by the national poet Werner von Heidenstam. We were pioneers then, we are pioneers today.\r\n","landing_page":"","button_url":"","button_label":"","is_static":false,"locationIDs":[437]},{"ID":1752205,"post_author":null,"post_date":"2021-06-28 15:43:58","post_date_gmt":"2021-06-28 13:43:58","post_content":"","post_title":"DBA.dk","post_excerpt":"","post_status":"publish","comment_status":"closed","ping_status":"closed","post_password":"","post_name":"dba-dk","to_ping":"","pinged":"","post_modified":"2022-03-29 15:15:37","post_modified_gmt":"2022-03-29 13:15:37","post_content_filtered":"","post_parent":0,"guid":null,"menu_order":11,"post_type":"brand_post","post_mime_type":"","comment_count":"0","filter":"raw","target_id":"dba-dk1752205","logo":"https:\/\/static.schibsted.com\/wp-content\/uploads\/2021\/06\/28154353\/dba-300x127.png","alt":"","url":[["https:\/\/www.dba.dk\/","www.dba.dk\/"]],"title":"DBA.dk","subtitle":"The largest marketplace in Denmark","location":"Copenhagen","country":[{"ID":1745567,"post_author":"4","post_date":"2021-11-01 10:27:30","post_date_gmt":"2021-11-01 09:27:30","post_content":"","post_title":"Denmark","post_excerpt":"","post_status":"publish","comment_status":"closed","ping_status":"closed","post_password":"","post_name":"denmark","to_ping":"","pinged":"","post_modified":"2021-11-05 08:59:45","post_modified_gmt":"2021-11-05 07:59:45","post_content_filtered":"","post_parent":0,"guid":"https:\/\/schibsted.com\/?post_type=location_post&p=1745567","menu_order":0,"post_type":"location_post","post_mime_type":"","comment_count":"0","filter":"raw"}],"desc":"DBA is the largest online marketplace in Denmark with more than two million unique monthly users. In 2020, more than 15 million items were for sale in the private trade section. DBA.dk was launched in 1995 as the digital version of \u201dDen Bl\u00e5 Avis\u201d which was founded in 1981. In 2008, eBay inc. acquired Den Bl\u00e5 Avis and DBA.dk. In 2014, the production of the printed edition of Den Bl\u00e5 Avis ended. In 2021, DBA formally became a part of Schibsted, as part of Adevinta\u2019s acquisition of eBay.\r\n\r\n","landing_page":"","button_url":"","button_label":"","is_static":false,"locationIDs":[1745567]},{"ID":1751755,"post_author":null,"post_date":"2021-05-17 14:30:25","post_date_gmt":"2021-05-17 12:30:25","post_content":"","post_title":"Helthjem","post_excerpt":"","post_status":"publish","comment_status":"closed","ping_status":"closed","post_password":"","post_name":"helthjem","to_ping":"","pinged":"","post_modified":"2022-03-29 15:16:31","post_modified_gmt":"2022-03-29 13:16:31","post_content_filtered":"","post_parent":0,"guid":null,"menu_order":12,"post_type":"brand_post","post_mime_type":"","comment_count":"0","filter":"raw","target_id":"helthjem1751755","logo":"https:\/\/static.schibsted.com\/wp-content\/uploads\/2021\/05\/17142956\/helthjem-300x77.png","alt":"","url":[["https:\/\/helthjem.no\/","helthjem.no\/"]],"title":"Helthjem","subtitle":"Founded: 2015","location":"","country":[{"ID":439,"post_author":"1","post_date":"2021-11-03 14:49:40","post_date_gmt":"2021-11-03 13:49:40","post_content":"","post_title":"Norway","post_excerpt":"","post_status":"publish","comment_status":"closed","ping_status":"closed","post_password":"","post_name":"norway","to_ping":"","pinged":"","post_modified":"2021-11-05 08:58:04","post_modified_gmt":"2021-11-05 07:58:04","post_content_filtered":"","post_parent":0,"guid":"http:\/\/scom-schibsted-com-develop.seals.schibsted.pl\/?post_type=location_post&p=439","menu_order":0,"post_type":"location_post","post_mime_type":"","comment_count":"0","filter":"raw"}],"desc":"Helthjem was founded by the Norwegian media houses Schibsted, Amedia and Polaris, and is a home delivery network that distributes newspapers, magazines, e-commerce parcels and food products in Norway. Helthjem has revolutionized the Norwegian logistics market by delivering to the customers' doorstep or mailbox in express time. With a focus on circular consumption, Helthjem is also rethinking the way customers send things between one another in regards to second-hand sales.\r\n","landing_page":"","button_url":"","button_label":"","is_static":false,"locationIDs":[439]},{"ID":1752208,"post_author":null,"post_date":"2021-06-28 15:43:29","post_date_gmt":"2021-06-28 13:43:29","post_content":"","post_title":"Bilbasen.dk","post_excerpt":"","post_status":"publish","comment_status":"closed","ping_status":"closed","post_password":"","post_name":"bilbasen-dk","to_ping":"","pinged":"","post_modified":"2022-03-29 15:20:01","post_modified_gmt":"2022-03-29 13:20:01","post_content_filtered":"","post_parent":0,"guid":null,"menu_order":13,"post_type":"brand_post","post_mime_type":"","comment_count":"0","filter":"raw","target_id":"bilbasen-dk1752208","logo":"https:\/\/static.schibsted.com\/wp-content\/uploads\/2021\/06\/28154323\/bilbasen.png","alt":"","url":[["https:\/\/www.bilbasen.dk\/","www.bilbasen.dk\/"]],"title":"Bilbasen.dk","subtitle":"More than 60 000 cars for sale","location":"Copenhagen","country":[{"ID":1745567,"post_author":"4","post_date":"2021-11-01 10:27:30","post_date_gmt":"2021-11-01 09:27:30","post_content":"","post_title":"Denmark","post_excerpt":"","post_status":"publish","comment_status":"closed","ping_status":"closed","post_password":"","post_name":"denmark","to_ping":"","pinged":"","post_modified":"2021-11-05 08:59:45","post_modified_gmt":"2021-11-05 07:59:45","post_content_filtered":"","post_parent":0,"guid":"https:\/\/schibsted.com\/?post_type=location_post&p=1745567","menu_order":0,"post_type":"location_post","post_mime_type":"","comment_count":"0","filter":"raw"}],"desc":"Bilbasen is the largest marketplace for cars in Denmark. It was launched in 1996 in a cooperation between the printed papers Bilmarkedet and Den Bl\u00e5 Avis. In 2008, Bilbasen was acquired by eBay Inc. Today, more than 60,000 cars are for sale on the marketplace. The vision is to make trading cars as simple as possible and to create the most efficient contact between the seller and the buyer. In 2020, more than 450,000 cars were for sale on Bilbasen, which has more than 700,000 unique users every month. In 2021, Bilbasen formally became a part of Schibsted, as part of Adevinta\u2019s acquisition of eBay.","landing_page":"","button_url":"","button_label":"","is_static":false,"locationIDs":[1745567]},{"ID":784052,"post_author":null,"post_date":"2018-08-12 14:15:01","post_date_gmt":"2018-08-12 14:15:01","post_content":"","post_title":"tv.nu","post_excerpt":"","post_status":"publish","comment_status":"closed","ping_status":"closed","post_password":"","post_name":"tv-nu","to_ping":"","pinged":"","post_modified":"2022-03-29 15:20:30","post_modified_gmt":"2022-03-29 13:20:30","post_content_filtered":"","post_parent":0,"guid":null,"menu_order":14,"post_type":"brand_post","post_mime_type":"","comment_count":"0","filter":"raw","target_id":"tv-nu784052","logo":"https:\/\/static.schibsted.com\/wp-content\/uploads\/2018\/08\/14130047\/tvnu-300x96.png","alt":"","url":[["https:\/\/www.tv.nu","www.tv.nu"]],"title":"tv.nu","subtitle":"Founded: 1999","location":"Schibsted invested: 2007","country":[{"ID":437,"post_author":"1","post_date":"2021-11-04 14:49:05","post_date_gmt":"2021-11-04 13:49:05","post_content":"","post_title":"Sweden","post_excerpt":"","post_status":"publish","comment_status":"closed","ping_status":"closed","post_password":"","post_name":"sweden","to_ping":"","pinged":"","post_modified":"2021-11-05 08:57:16","post_modified_gmt":"2021-11-05 07:57:16","post_content_filtered":"","post_parent":0,"guid":"http:\/\/scom-schibsted-com-develop.seals.schibsted.pl\/?post_type=location_post&p=437","menu_order":0,"post_type":"location_post","post_mime_type":"","comment_count":"0","filter":"raw"},{"ID":439,"post_author":"1","post_date":"2021-11-03 14:49:40","post_date_gmt":"2021-11-03 13:49:40","post_content":"","post_title":"Norway","post_excerpt":"","post_status":"publish","comment_status":"closed","ping_status":"closed","post_password":"","post_name":"norway","to_ping":"","pinged":"","post_modified":"2021-11-05 08:58:04","post_modified_gmt":"2021-11-05 07:58:04","post_content_filtered":"","post_parent":0,"guid":"http:\/\/scom-schibsted-com-develop.seals.schibsted.pl\/?post_type=location_post&p=439","menu_order":0,"post_type":"location_post","post_mime_type":"","comment_count":"0","filter":"raw"}],"desc":"Tv.nu was founded by Thomas Meivert and is the most comprehensive tv programme schedule on a digital platform, guiding users to content regardless of if it's linear tv or video on demand. Operating in Sweden and Norway. \r\n","landing_page":"","button_url":"","button_label":"","is_static":false,"locationIDs":[437,439]},{"ID":784059,"post_author":null,"post_date":"2018-08-09 14:23:34","post_date_gmt":"2018-08-09 14:23:34","post_content":"","post_title":"Klart","post_excerpt":"","post_status":"publish","comment_status":"closed","ping_status":"closed","post_password":"","post_name":"klart","to_ping":"","pinged":"","post_modified":"2023-03-06 14:47:37","post_modified_gmt":"2023-03-06 13:47:37","post_content_filtered":"","post_parent":0,"guid":null,"menu_order":15,"post_type":"brand_post","post_mime_type":"","comment_count":"0","filter":"raw","target_id":"klart784059","logo":"https:\/\/static.schibsted.com\/wp-content\/uploads\/2018\/08\/24101709\/Klart_logo_RGB-5-300x167.png","alt":"","url":[["https:\/\/www.klart.se","www.klart.se"]],"title":"Klart","subtitle":"Founded: 2009","location":"Schibsted invested: 2011","country":[{"ID":437,"post_author":"1","post_date":"2021-11-04 14:49:05","post_date_gmt":"2021-11-04 13:49:05","post_content":"","post_title":"Sweden","post_excerpt":"","post_status":"publish","comment_status":"closed","ping_status":"closed","post_password":"","post_name":"sweden","to_ping":"","pinged":"","post_modified":"2021-11-05 08:57:16","post_modified_gmt":"2021-11-05 07:57:16","post_content_filtered":"","post_parent":0,"guid":"http:\/\/scom-schibsted-com-develop.seals.schibsted.pl\/?post_type=location_post&p=437","menu_order":0,"post_type":"location_post","post_mime_type":"","comment_count":"0","filter":"raw"}],"desc":"Klart.se is one of Sweden's most popular weather services, which presents the weather for over 20,000 locations in Sweden, as well as another 180,000 around the world.\r\nOur forecasts come from the world's leading sources, including Foreca in Finland and our goal is to present the weather in as simple and fast a way as possible \u2013 and of course: provide forecasts with high accuracy.\r\nIn addition to weather forecasts Klart.se presents detailed reports about skiing conditions in the winter and water temperatures in the summer. It also gives pollen forecasts and UV information.\r\n","landing_page":"","button_url":"","button_label":"","is_static":false,"locationIDs":[437]},{"ID":1418,"post_author":null,"post_date":"2018-07-23 12:09:59","post_date_gmt":"2018-07-23 12:09:59","post_content":"","post_title":"Tori.fi","post_excerpt":"","post_status":"publish","comment_status":"closed","ping_status":"closed","post_password":"","post_name":"tori-fi","to_ping":"","pinged":"","post_modified":"2023-01-23 11:33:20","post_modified_gmt":"2023-01-23 10:33:20","post_content_filtered":"","post_parent":0,"guid":null,"menu_order":16,"post_type":"brand_post","post_mime_type":"","comment_count":"0","filter":"raw","target_id":"tori-fi1418","logo":"https:\/\/static.schibsted.com\/wp-content\/uploads\/2019\/01\/30150607\/Tori_logo_TRIAL-300x207.png","alt":"","url":[["https:\/\/www.tori.fi","www.tori.fi"]],"title":"Tori.fi","subtitle":"The leading online marketplace in Finland","location":"Helsinki, Finland","country":[{"ID":441,"post_author":"1","post_date":"2021-11-02 14:53:11","post_date_gmt":"2021-11-02 13:53:11","post_content":"","post_title":"Finland","post_excerpt":"","post_status":"publish","comment_status":"closed","ping_status":"closed","post_password":"","post_name":"finland","to_ping":"","pinged":"","post_modified":"2021-11-05 08:59:15","post_modified_gmt":"2021-11-05 07:59:15","post_content_filtered":"","post_parent":0,"guid":"http:\/\/scom-schibsted-com-develop.seals.schibsted.pl\/?post_type=location_post&p=441","menu_order":0,"post_type":"location_post","post_mime_type":"","comment_count":"0","filter":"raw"}],"desc":"As the leading online marketplace in Finland, Tori efficiently connects more than 2.1 million buyers and sellers every month. Regardless of whether you\u2019re looking for a new car, shopping for a holiday home or browsing furniture, Tori has you covered.","landing_page":"","button_url":"","button_label":"","is_static":false,"locationIDs":[441]},{"ID":1751746,"post_author":null,"post_date":"2021-05-17 14:10:48","post_date_gmt":"2021-05-17 12:10:48","post_content":"","post_title":"Morgenlevering","post_excerpt":"","post_status":"publish","comment_status":"closed","ping_status":"closed","post_password":"","post_name":"morgenlevering","to_ping":"","pinged":"","post_modified":"2023-03-23 10:34:00","post_modified_gmt":"2023-03-23 09:34:00","post_content_filtered":"","post_parent":0,"guid":null,"menu_order":17,"post_type":"brand_post","post_mime_type":"","comment_count":"0","filter":"raw","target_id":"morgenlevering1751746","logo":"https:\/\/static.schibsted.com\/wp-content\/uploads\/2021\/05\/23103348\/Morgenlevering_newlogo-300x232.webp","alt":"","url":[["https:\/\/morgenlevering.no\/","morgenlevering.no\/"]],"title":"Morgenlevering","subtitle":"Founded: 2014","location":"","country":[{"ID":439,"post_author":"1","post_date":"2021-11-03 14:49:40","post_date_gmt":"2021-11-03 13:49:40","post_content":"","post_title":"Norway","post_excerpt":"","post_status":"publish","comment_status":"closed","ping_status":"closed","post_password":"","post_name":"norway","to_ping":"","pinged":"","post_modified":"2021-11-05 08:58:04","post_modified_gmt":"2021-11-05 07:58:04","post_content_filtered":"","post_parent":0,"guid":"http:\/\/scom-schibsted-com-develop.seals.schibsted.pl\/?post_type=location_post&p=439","menu_order":0,"post_type":"location_post","post_mime_type":"","comment_count":"0","filter":"raw"}],"desc":"Morgenlevering delivers fresh baked goods, smoothies and juice to the doorstep of customers in Norway, through the Helthjem network. With an innovative business model, easy home delivery and focus on the whole experience when ordering fresh food, Morgenlevering has managed to capture a large share of the Norwegian food home delivery market in only a few years.","landing_page":"","button_url":"","button_label":"","is_static":false,"locationIDs":[439]},{"ID":1753633,"post_author":null,"post_date":"2021-12-02 14:58:34","post_date_gmt":"2021-12-02 13:58:34","post_content":"","post_title":"Vektklubb","post_excerpt":"","post_status":"publish","comment_status":"closed","ping_status":"closed","post_password":"","post_name":"vektklubb","to_ping":"","pinged":"","post_modified":"2021-12-02 14:58:34","post_modified_gmt":"2021-12-02 13:58:34","post_content_filtered":"","post_parent":0,"guid":null,"menu_order":18,"post_type":"brand_post","post_mime_type":"","comment_count":"0","filter":"raw","target_id":"vektklubb1753633","logo":"https:\/\/static.schibsted.com\/wp-content\/uploads\/2021\/12\/02145811\/Vektklubb_logo-300x78.png","alt":"","url":[],"title":"Vektklubb","subtitle":"","location":"","country":false,"desc":"","landing_page":"","button_url":"","button_label":"","is_static":true,"locationIDs":[]},{"ID":1761062,"post_author":null,"post_date":"2023-03-06 14:52:37","post_date_gmt":"2023-03-06 13:52:37","post_content":"","post_title":"Wellobe","post_excerpt":"","post_status":"publish","comment_status":"closed","ping_status":"closed","post_password":"","post_name":"wellobe-2","to_ping":"","pinged":"","post_modified":"2023-03-06 15:05:28","post_modified_gmt":"2023-03-06 14:05:28","post_content_filtered":"","post_parent":0,"guid":null,"menu_order":19,"post_type":"brand_post","post_mime_type":"","comment_count":"0","filter":"raw","target_id":"wellobe-21761062","logo":"https:\/\/static.schibsted.com\/wp-content\/uploads\/2023\/02\/22112607\/Wellobe_Logo_Purple_RGB-300x107.webp","alt":"","url":[["https:\/\/wellobe.aftonbladet.se\/","wellobe.aftonbladet.se\/"],["",""]],"title":"Wellobe","subtitle":"","location":"","country":false,"desc":"Wellobe is part of Aftonbladet\u2019s offering to subscribers who aim for wellbeing and a more healthy life. When founded back in 2003, together with Karolinska Institutet, it was Sweden\u2019s first digital weight loss service.\r\nWellobe builds on scientific methods, helping over 500,000 people achieve a healthier lifestyle since it began. Today, Wellobe is an important part of Aftonbladet, illustrating how media can operate in niche markets, offering ancillary services to finance free and independent journalism and at the same time empowering people in their daily lives. \r\n","landing_page":"","button_url":"","button_label":"","is_static":false,"locationIDs":[]},{"ID":1749375,"post_author":null,"post_date":"2020-09-29 10:10:00","post_date_gmt":"2020-09-29 08:10:00","post_content":"","post_title":"Oikotie","post_excerpt":"","post_status":"publish","comment_status":"closed","ping_status":"closed","post_password":"","post_name":"oikotie","to_ping":"","pinged":"","post_modified":"2023-01-23 11:33:00","post_modified_gmt":"2023-01-23 10:33:00","post_content_filtered":"","post_parent":0,"guid":null,"menu_order":20,"post_type":"brand_post","post_mime_type":"","comment_count":"0","filter":"raw","target_id":"oikotie1749375","logo":"https:\/\/static.schibsted.com\/wp-content\/uploads\/2020\/09\/29100356\/oikotie_logotype_black-rgb-300x79.png","alt":"","url":[["https:\/\/www.oikotie.fi\/","www.oikotie.fi\/"]],"title":"Oikotie","subtitle":"Finnish market leader in jobs","location":"Helsinki, Finland","country":[{"ID":441,"post_author":"1","post_date":"2021-11-02 14:53:11","post_date_gmt":"2021-11-02 13:53:11","post_content":"","post_title":"Finland","post_excerpt":"","post_status":"publish","comment_status":"closed","ping_status":"closed","post_password":"","post_name":"finland","to_ping":"","pinged":"","post_modified":"2021-11-05 08:59:15","post_modified_gmt":"2021-11-05 07:59:15","post_content_filtered":"","post_parent":0,"guid":"http:\/\/scom-schibsted-com-develop.seals.schibsted.pl\/?post_type=location_post&p=441","menu_order":0,"post_type":"location_post","post_mime_type":"","comment_count":"0","filter":"raw"}],"desc":"Oikotie is a Finnish marketplace whose story began in 1999 when the Internet revolutionized the world and ads went online. Over the years, Oikotie has gained the market leader position in jobs and a strong market position in real estate. In total, the marketplace has over 1.2 million weekly users \u2013 helping consumers make better decisions regarding their new homes and workplaces, and helping corporate clients to succeed in their businesses.","landing_page":"","button_url":"","button_label":"","is_static":false,"locationIDs":[441]},{"ID":1746770,"post_author":null,"post_date":"2019-06-18 15:30:14","post_date_gmt":"2019-06-18 13:30:14","post_content":"","post_title":"PodMe","post_excerpt":"","post_status":"publish","comment_status":"closed","ping_status":"closed","post_password":"","post_name":"podme","to_ping":"","pinged":"","post_modified":"2023-03-06 14:49:15","post_modified_gmt":"2023-03-06 13:49:15","post_content_filtered":"","post_parent":0,"guid":null,"menu_order":21,"post_type":"brand_post","post_mime_type":"","comment_count":"0","filter":"raw","target_id":"podme1746770","logo":"https:\/\/static.schibsted.com\/wp-content\/uploads\/2019\/06\/23112728\/Podme_logo-dark-blue-e1674469760391-300x102.png","alt":"","url":[["https:\/\/podme.com","podme.com"]],"title":"PodMe","subtitle":"Founded in: 2017 ","location":"Schibsted invested in: 2019 ","country":false,"desc":"Podme is a podcast platform with premium podcasts based on a subscription service. Being the fastest growing media in Scandinavia, the potential for growth is great. In 2022 Podme passed an important milestone with 200,000 subscribers. \r\nPodme is also dedicated to offering great value for those creating the content for pods, bringing the creators and listeners together in a really sustainable business model. Podme is today operating in Sweden, Norway and Finland and Schibsted currently owns 91 percent of Podme.\r\n","landing_page":"","button_url":"","button_label":"","is_static":false,"locationIDs":[]},{"ID":1753311,"post_author":null,"post_date":"2021-11-16 11:56:37","post_date_gmt":"2021-11-16 10:56:37","post_content":"","post_title":"Vestnytt","post_excerpt":"","post_status":"publish","comment_status":"closed","ping_status":"closed","post_password":"","post_name":"vestnytt","to_ping":"","pinged":"","post_modified":"2022-03-29 15:23:20","post_modified_gmt":"2022-03-29 13:23:20","post_content_filtered":"","post_parent":0,"guid":null,"menu_order":22,"post_type":"brand_post","post_mime_type":"","comment_count":"0","filter":"raw","target_id":"vestnytt1753311","logo":"https:\/\/static.schibsted.com\/wp-content\/uploads\/2021\/11\/16115605\/VN_logo-01-300x98.png","alt":"","url":[],"title":"Vestnytt","subtitle":"Total circulation of 7200","location":"\u00d8ygarden","country":[{"ID":439,"post_author":"1","post_date":"2021-11-03 14:49:40","post_date_gmt":"2021-11-03 13:49:40","post_content":"","post_title":"Norway","post_excerpt":"","post_status":"publish","comment_status":"closed","ping_status":"closed","post_password":"","post_name":"norway","to_ping":"","pinged":"","post_modified":"2021-11-05 08:58:04","post_modified_gmt":"2021-11-05 07:58:04","post_content_filtered":"","post_parent":0,"guid":"http:\/\/scom-schibsted-com-develop.seals.schibsted.pl\/?post_type=location_post&p=439","menu_order":0,"post_type":"location_post","post_mime_type":"","comment_count":"0","filter":"raw"}],"desc":"Vestnytt is the local newspaper in the municipality of \u00d8ygarden on the west coast of Norway, situated only a 15-minute drive from the city of Bergen. Vestnytt has had substantial growth in digital subscribers since 2016, and in 2020, the paper passed a total circulation of 7,200. The first edition of Vestnytt was published on 10 June 1988.","landing_page":"","button_url":"","button_label":"","is_static":false,"locationIDs":[439]},{"ID":1753318,"post_author":null,"post_date":"2021-11-16 11:58:56","post_date_gmt":"2021-11-16 10:58:56","post_content":"","post_title":"Ask\u00f8yv\u00e6ringen","post_excerpt":"","post_status":"publish","comment_status":"closed","ping_status":"closed","post_password":"","post_name":"askoyvaeringen","to_ping":"","pinged":"","post_modified":"2022-03-29 15:24:29","post_modified_gmt":"2022-03-29 13:24:29","post_content_filtered":"","post_parent":0,"guid":null,"menu_order":23,"post_type":"brand_post","post_mime_type":"","comment_count":"0","filter":"raw","target_id":"askoyvaeringen1753318","logo":"https:\/\/static.schibsted.com\/wp-content\/uploads\/2021\/11\/09160821\/Askoyvaeringen-logo-uten-dot-no-300x69.png","alt":"","url":[],"title":"Ask\u00f8yv\u00e6ringen","subtitle":"Substantial growth in digital subscribers","location":"Ask\u00f8y","country":[{"ID":439,"post_author":"1","post_date":"2021-11-03 14:49:40","post_date_gmt":"2021-11-03 13:49:40","post_content":"","post_title":"Norway","post_excerpt":"","post_status":"publish","comment_status":"closed","ping_status":"closed","post_password":"","post_name":"norway","to_ping":"","pinged":"","post_modified":"2021-11-05 08:58:04","post_modified_gmt":"2021-11-05 07:58:04","post_content_filtered":"","post_parent":0,"guid":"http:\/\/scom-schibsted-com-develop.seals.schibsted.pl\/?post_type=location_post&p=439","menu_order":0,"post_type":"location_post","post_mime_type":"","comment_count":"0","filter":"raw"}],"desc":"Ask\u00f8yv\u00e6ringen is the local newspaper in the municipality of Ask\u00f8y on the west coast of Norway, situated only a 15-minute drive from the city of Bergen. Ask\u00f8yv\u00e6ringen has had substantial growth in digital subscribers since 2016, and in 2020 the paper passed a total circulation of 5,100. The first edition of Ask\u00f8yv\u00e6ringen was published on 3 October 1978.","landing_page":"","button_url":"","button_label":"","is_static":false,"locationIDs":[439]},{"ID":1753553,"post_author":null,"post_date":"2021-12-02 09:58:43","post_date_gmt":"2021-12-02 08:58:43","post_content":"","post_title":"Strilen","post_excerpt":"","post_status":"publish","comment_status":"closed","ping_status":"closed","post_password":"","post_name":"strilen","to_ping":"","pinged":"","post_modified":"2021-12-02 09:58:43","post_modified_gmt":"2021-12-02 08:58:43","post_content_filtered":"","post_parent":0,"guid":null,"menu_order":24,"post_type":"brand_post","post_mime_type":"","comment_count":"0","filter":"raw","target_id":"strilen1753553","logo":"https:\/\/static.schibsted.com\/wp-content\/uploads\/2021\/12\/02095751\/Strilen-logo-2010-uten-ma%CC%8Ake-med-prikk-300x83.png","alt":"","url":[],"title":"Strilen","subtitle":"","location":"","country":false,"desc":"","landing_page":"","button_url":"","button_label":"","is_static":true,"locationIDs":[]},{"ID":1746786,"post_author":null,"post_date":"2019-06-18 16:31:05","post_date_gmt":"2019-06-18 14:31:05","post_content":"","post_title":"Hjemmelegene","post_excerpt":"","post_status":"publish","comment_status":"closed","ping_status":"closed","post_password":"","post_name":"hjemmelegene","to_ping":"","pinged":"","post_modified":"2022-03-29 15:31:03","post_modified_gmt":"2022-03-29 13:31:03","post_content_filtered":"","post_parent":0,"guid":null,"menu_order":25,"post_type":"brand_post","post_mime_type":"","comment_count":"0","filter":"raw","target_id":"hjemmelegene1746786","logo":"https:\/\/static.schibsted.com\/wp-content\/uploads\/2019\/06\/18170352\/Hjemmelegene-logo-2-300x40.png","alt":"","url":[["https:\/\/www.hjemmelegene.no","www.hjemmelegene.no"]],"title":"Hjemmelegene","subtitle":"Founded in: 2017 ","location":"Schibsted invested in: 2019 ","country":false,"desc":"Hjemmelegene was founded by a team of entrepreneurs comprised of medical doctors, economists, engineers and technologists. The concept is simple and user-oriented: the doctors are booked online and visit the patients at home or in their clinics on weekdays, evenings or weekends. ","landing_page":"","button_url":"","button_label":"","is_static":false,"locationIDs":[]},{"ID":1747175,"post_author":null,"post_date":"2019-09-16 14:30:59","post_date_gmt":"2019-09-16 12:30:59","post_content":"","post_title":"E24","post_excerpt":"","post_status":"publish","comment_status":"closed","ping_status":"closed","post_password":"","post_name":"e24","to_ping":"","pinged":"","post_modified":"2023-03-06 14:50:52","post_modified_gmt":"2023-03-06 13:50:52","post_content_filtered":"","post_parent":0,"guid":null,"menu_order":26,"post_type":"brand_post","post_mime_type":"","comment_count":"0","filter":"raw","target_id":"e241747175","logo":"https:\/\/static.schibsted.com\/wp-content\/uploads\/2019\/09\/02145926\/E24-Logo-Bar-Black-300x151.png","alt":"","url":[["https:\/\/e24.no\/","e24.no\/"]],"title":"E24","subtitle":"496,000 daily readers, 52 employees","location":"Oslo, Norway","country":[{"ID":439,"post_author":"1","post_date":"2021-11-03 14:49:40","post_date_gmt":"2021-11-03 13:49:40","post_content":"","post_title":"Norway","post_excerpt":"","post_status":"publish","comment_status":"closed","ping_status":"closed","post_password":"","post_name":"norway","to_ping":"","pinged":"","post_modified":"2021-11-05 08:58:04","post_modified_gmt":"2021-11-05 07:58:04","post_content_filtered":"","post_parent":0,"guid":"http:\/\/scom-schibsted-com-develop.seals.schibsted.pl\/?post_type=location_post&p=439","menu_order":0,"post_type":"location_post","post_mime_type":"","comment_count":"0","filter":"raw"}],"desc":"E24 is Norway's largest online business newspaper, with 496,000 daily readers. Many of these come through VG.no, but E24 even has a strong stand-alone position with 140,000 direct visitors every day. E24 also has a number of popular podcasts, like \u201cE24-podden\u201d, \u201cPower Ladies\u201d and \u201cStopp verden\u201d. The online newspaper was launched in 2006 and has grown rapidly over the last few years. In addition to covering business and the financial markets, E24 focus on covering the green shift. Investigative journalism, often through cross border-collaboration, is also a main priority for the newspaper. \r\n","landing_page":"","button_url":"","button_label":"","is_static":false,"locationIDs":[439]},{"ID":1753313,"post_author":null,"post_date":"2021-11-16 11:52:48","post_date_gmt":"2021-11-16 10:52:48","post_content":"","post_title":"Bygdanytt","post_excerpt":"","post_status":"publish","comment_status":"closed","ping_status":"closed","post_password":"","post_name":"bygdanytt","to_ping":"","pinged":"","post_modified":"2021-11-16 11:52:48","post_modified_gmt":"2021-11-16 10:52:48","post_content_filtered":"","post_parent":0,"guid":null,"menu_order":27,"post_type":"brand_post","post_mime_type":"","comment_count":"0","filter":"raw","target_id":"bygdanytt1753313","logo":"https:\/\/static.schibsted.com\/wp-content\/uploads\/2021\/11\/16115213\/Bygdanytt_LOGO_POS_07_liten_1-01-300x77.png","alt":"","url":[],"title":"Bygdanytt","subtitle":"A local newspaper with substantial growth","location":"Arna","country":[{"ID":439,"post_author":"1","post_date":"2021-11-03 14:49:40","post_date_gmt":"2021-11-03 13:49:40","post_content":"","post_title":"Norway","post_excerpt":"","post_status":"publish","comment_status":"closed","ping_status":"closed","post_password":"","post_name":"norway","to_ping":"","pinged":"","post_modified":"2021-11-05 08:58:04","post_modified_gmt":"2021-11-05 07:58:04","post_content_filtered":"","post_parent":0,"guid":"http:\/\/scom-schibsted-com-develop.seals.schibsted.pl\/?post_type=location_post&p=439","menu_order":0,"post_type":"location_post","post_mime_type":"","comment_count":"0","filter":"raw"}],"desc":"Bygdanytt is a local newspaper with its base in Arna in Bergen on the west coast of Norway. It covers the areas of Arna in Bergen municipality and Oster\u00f8y municipality. The newspaper has had substantial growth in readers and economy since 2016. Bygdanytt is now mainly a digital newspaper, but the first printed edition was published in 1951.","landing_page":"","button_url":"","button_label":"","is_static":false,"locationIDs":[439]},{"ID":1746780,"post_author":null,"post_date":"2019-06-18 16:17:39","post_date_gmt":"2019-06-18 14:17:39","post_content":"","post_title":"Insurello","post_excerpt":"","post_status":"publish","comment_status":"closed","ping_status":"closed","post_password":"","post_name":"insurello","to_ping":"","pinged":"","post_modified":"2021-10-04 11:44:09","post_modified_gmt":"2021-10-04 09:44:09","post_content_filtered":"","post_parent":0,"guid":null,"menu_order":28,"post_type":"brand_post","post_mime_type":"","comment_count":"0","filter":"raw","target_id":"insurello1746780","logo":"https:\/\/static.schibsted.com\/wp-content\/uploads\/2019\/06\/18160806\/logo-with-text-300x78.png","alt":"","url":[["https:\/\/www.insurello.se","www.insurello.se"]],"title":"Insurello","subtitle":"Founded in: 2017 ","location":"Schibsted invested in: 2019 ","country":false,"desc":"Insurello is a digital service that helps people get the best out of their insurance policies by connecting them with insurance companies. ","landing_page":"","button_url":"","button_label":"","is_static":false,"locationIDs":[]},{"ID":1753560,"post_author":null,"post_date":"2021-12-02 10:32:02","post_date_gmt":"2021-12-02 09:32:02","post_content":"","post_title":"bookis","post_excerpt":"","post_status":"publish","comment_status":"closed","ping_status":"closed","post_password":"","post_name":"bookies","to_ping":"","pinged":"","post_modified":"2023-08-25 10:28:17","post_modified_gmt":"2023-08-25 08:28:17","post_content_filtered":"","post_parent":0,"guid":null,"menu_order":29,"post_type":"brand_post","post_mime_type":"","comment_count":"0","filter":"raw","target_id":"bookies1753560","logo":"https:\/\/static.schibsted.com\/wp-content\/uploads\/2021\/12\/02103130\/bookis-logo-300x96.png","alt":"","url":[["https:\/\/bookis.com\/","bookis.com\/"]],"title":"bookis","subtitle":"Founded: 2017","location":"Schibsted invested: 2020","country":[{"ID":439,"post_author":"1","post_date":"2021-11-03 14:49:40","post_date_gmt":"2021-11-03 13:49:40","post_content":"","post_title":"Norway","post_excerpt":"","post_status":"publish","comment_status":"closed","ping_status":"closed","post_password":"","post_name":"norway","to_ping":"","pinged":"","post_modified":"2021-11-05 08:58:04","post_modified_gmt":"2021-11-05 07:58:04","post_content_filtered":"","post_parent":0,"guid":"http:\/\/scom-schibsted-com-develop.seals.schibsted.pl\/?post_type=location_post&p=439","menu_order":0,"post_type":"location_post","post_mime_type":"","comment_count":"0","filter":"raw"}],"desc":"Bookis is a platform for buying and selling new and used books, and ensures low prices as well as a simple, fun and frictionless buying and selling process for users, completely in line with today's recycling society.","landing_page":"","button_url":"","button_label":"","is_static":false,"locationIDs":[439]},{"ID":1761054,"post_author":null,"post_date":"2023-02-22 11:17:08","post_date_gmt":"2023-02-22 10:17:08","post_content":"","post_title":"Autovex","post_excerpt":"","post_status":"publish","comment_status":"closed","ping_status":"closed","post_password":"","post_name":"autovex","to_ping":"","pinged":"","post_modified":"2023-02-22 11:17:08","post_modified_gmt":"2023-02-22 10:17:08","post_content_filtered":"","post_parent":0,"guid":null,"menu_order":30,"post_type":"brand_post","post_mime_type":"","comment_count":"0","filter":"raw","target_id":"autovex1761054","logo":"https:\/\/static.schibsted.com\/wp-content\/uploads\/2023\/02\/22111637\/autovex_logo_rgb-300x86.webp","alt":"","url":[],"title":"Autovex","subtitle":"","location":"","country":false,"desc":"","landing_page":"","button_url":"","button_label":"","is_static":true,"locationIDs":[]},{"ID":1754261,"post_author":null,"post_date":"2022-01-12 15:58:32","post_date_gmt":"2022-01-12 14:58:32","post_content":"","post_title":"Campanyon","post_excerpt":"","post_status":"publish","comment_status":"closed","ping_status":"closed","post_password":"","post_name":"1754261","to_ping":"","pinged":"","post_modified":"2022-01-17 13:36:37","post_modified_gmt":"2022-01-17 12:36:37","post_content_filtered":"","post_parent":0,"guid":null,"menu_order":31,"post_type":"brand_post","post_mime_type":"","comment_count":"0","filter":"raw","target_id":"17542611754261","logo":"https:\/\/static.schibsted.com\/wp-content\/uploads\/2022\/01\/17133458\/campanyon_logo_orange_rgb-300x42.png","alt":"","url":[],"title":"Campanyon","subtitle":"","location":"","country":false,"desc":"","landing_page":"","button_url":"","button_label":"","is_static":false,"locationIDs":[]},{"ID":1754617,"post_author":null,"post_date":"2022-01-20 14:01:47","post_date_gmt":"2022-01-20 13:01:47","post_content":"","post_title":"Maja","post_excerpt":"","post_status":"publish","comment_status":"closed","ping_status":"closed","post_password":"","post_name":"maja","to_ping":"","pinged":"","post_modified":"2023-08-25 10:16:19","post_modified_gmt":"2023-08-25 08:16:19","post_content_filtered":"","post_parent":0,"guid":null,"menu_order":32,"post_type":"brand_post","post_mime_type":"","comment_count":"0","filter":"raw","target_id":"maja1754617","logo":"https:\/\/static.schibsted.com\/wp-content\/uploads\/2022\/01\/20140125\/Maja_Logo_Positive-300x136.png","alt":"","url":[["https:\/\/www.maja.no\/","www.maja.no\/"]],"title":"Maja","subtitle":"Founded: 2020","location":"Schibsted invested: 2022","country":[{"ID":439,"post_author":"1","post_date":"2021-11-03 14:49:40","post_date_gmt":"2021-11-03 13:49:40","post_content":"","post_title":"Norway","post_excerpt":"","post_status":"publish","comment_status":"closed","ping_status":"closed","post_password":"","post_name":"norway","to_ping":"","pinged":"","post_modified":"2021-11-05 08:58:04","post_modified_gmt":"2021-11-05 07:58:04","post_content_filtered":"","post_parent":0,"guid":"http:\/\/scom-schibsted-com-develop.seals.schibsted.pl\/?post_type=location_post&p=439","menu_order":0,"post_type":"location_post","post_mime_type":"","comment_count":"0","filter":"raw"}],"desc":"Maja, a company offering a digital network of licensed doctors to women, has rapidly established itself as one of the largest digital clinics on the Norwegian market.","landing_page":"","button_url":"","button_label":"","is_static":false,"locationIDs":[439]},{"ID":1761045,"post_author":null,"post_date":"2023-02-22 11:08:51","post_date_gmt":"2023-02-22 10:08:51","post_content":"","post_title":"Qasa","post_excerpt":"","post_status":"publish","comment_status":"closed","ping_status":"closed","post_password":"","post_name":"qasa","to_ping":"","pinged":"","post_modified":"2023-02-22 11:08:51","post_modified_gmt":"2023-02-22 10:08:51","post_content_filtered":"","post_parent":0,"guid":null,"menu_order":33,"post_type":"brand_post","post_mime_type":"","comment_count":"0","filter":"raw","target_id":"qasa1761045","logo":"https:\/\/static.schibsted.com\/wp-content\/uploads\/2023\/02\/22110818\/qasa-300x95.webp","alt":"","url":[],"title":"Qasa","subtitle":"","location":"","country":false,"desc":"","landing_page":"","button_url":"","button_label":"","is_static":true,"locationIDs":[]},{"ID":1761031,"post_author":null,"post_date":"2023-02-22 10:25:22","post_date_gmt":"2023-02-22 09:25:22","post_content":"","post_title":"Honk","post_excerpt":"","post_status":"publish","comment_status":"closed","ping_status":"closed","post_password":"","post_name":"1761031","to_ping":"","pinged":"","post_modified":"2023-03-02 17:10:38","post_modified_gmt":"2023-03-02 16:10:38","post_content_filtered":"","post_parent":0,"guid":null,"menu_order":34,"post_type":"brand_post","post_mime_type":"","comment_count":"0","filter":"raw","target_id":"17610311761031","logo":"https:\/\/static.schibsted.com\/wp-content\/uploads\/2023\/02\/02171021\/HONK_Logo_72dpi-300x294.webp","alt":"","url":[],"title":"Honk","subtitle":"","location":"","country":false,"desc":"","landing_page":"","button_url":"","button_label":"","is_static":true,"locationIDs":[]},{"ID":1753622,"post_author":null,"post_date":"2023-02-22 11:12:08","post_date_gmt":"2023-02-22 10:12:08","post_content":"","post_title":"Unlock","post_excerpt":"","post_status":"publish","comment_status":"closed","ping_status":"closed","post_password":"","post_name":"unlock","to_ping":"","pinged":"","post_modified":"2023-02-22 11:12:08","post_modified_gmt":"2023-02-22 10:12:08","post_content_filtered":"","post_parent":0,"guid":null,"menu_order":35,"post_type":"brand_post","post_mime_type":"","comment_count":"0","filter":"raw","target_id":"unlock1753622","logo":"https:\/\/static.schibsted.com\/wp-content\/uploads\/2023\/02\/22111143\/logo-unloc-300x100.webp","alt":"","url":[],"title":"Unlock","subtitle":"","location":"","country":false,"desc":"","landing_page":"","button_url":"","button_label":"","is_static":false,"locationIDs":[]},{"ID":1753588,"post_author":null,"post_date":"2021-12-02 10:41:59","post_date_gmt":"2021-12-02 09:41:59","post_content":"","post_title":"Pej","post_excerpt":"","post_status":"publish","comment_status":"closed","ping_status":"closed","post_password":"","post_name":"pej","to_ping":"","pinged":"","post_modified":"2021-12-02 10:41:59","post_modified_gmt":"2021-12-02 09:41:59","post_content_filtered":"","post_parent":0,"guid":null,"menu_order":36,"post_type":"brand_post","post_mime_type":"","comment_count":"0","filter":"raw","target_id":"pej1753588","logo":"https:\/\/static.schibsted.com\/wp-content\/uploads\/2021\/12\/02104137\/Pej-logo-dark-300x201.png","alt":"","url":[],"title":"Pej","subtitle":"","location":"","country":false,"desc":"","landing_page":"","button_url":"","button_label":"","is_static":true,"locationIDs":[]},{"ID":1745537,"post_author":null,"post_date":"2019-01-10 12:20:31","post_date_gmt":"2019-01-10 11:20:31","post_content":"","post_title":"FundingPartner","post_excerpt":"","post_status":"publish","comment_status":"closed","ping_status":"closed","post_password":"","post_name":"fundingpartner","to_ping":"","pinged":"","post_modified":"2022-04-28 10:38:27","post_modified_gmt":"2022-04-28 08:38:27","post_content_filtered":"","post_parent":0,"guid":null,"menu_order":37,"post_type":"brand_post","post_mime_type":"","comment_count":"0","filter":"raw","target_id":"fundingpartner1745537","logo":"https:\/\/static.schibsted.com\/wp-content\/uploads\/2019\/01\/28103807\/Fundigpartner-logo-300x55.png","alt":"","url":[["https:\/\/fundingpartner.no","fundingpartner.no"],["https:\/\/fundingpartner.se","fundingpartner.se"]],"title":"FundingPartner","subtitle":"Type of business: Fintech","location":"Founded: 2016 ","country":false,"desc":"FundingPartner is a \"crowdlending\" marketplace, connecting small and medium-sized enterprises looking for debt financing, with investors seeking good returns. The company was founded by Geir Atle Bore, Tor Herman Smedsrud and Marius Borthen.\r\n\r\n\r\n\r\n","landing_page":"","button_url":"","button_label":"","is_static":false,"locationIDs":[]},{"ID":784068,"post_author":null,"post_date":"2018-08-05 14:53:14","post_date_gmt":"2018-08-05 14:53:14","post_content":"","post_title":"Compricer","post_excerpt":"","post_status":"publish","comment_status":"closed","ping_status":"closed","post_password":"","post_name":"compricer","to_ping":"","pinged":"","post_modified":"2023-09-29 12:43:51","post_modified_gmt":"2023-09-29 10:43:51","post_content_filtered":"","post_parent":0,"guid":null,"menu_order":38,"post_type":"brand_post","post_mime_type":"","comment_count":"0","filter":"raw","target_id":"compricer784068","logo":"https:\/\/static.schibsted.com\/wp-content\/uploads\/2018\/08\/29124342\/compricer-logga_1500x274-300x55.webp","alt":"","url":[["https:\/\/www.compricer.se","www.compricer.se"]],"title":"Compricer","subtitle":"Founded: 2005","location":"Schibsted acquired: 2013","country":[{"ID":437,"post_author":"1","post_date":"2021-11-04 14:49:05","post_date_gmt":"2021-11-04 13:49:05","post_content":"","post_title":"Sweden","post_excerpt":"","post_status":"publish","comment_status":"closed","ping_status":"closed","post_password":"","post_name":"sweden","to_ping":"","pinged":"","post_modified":"2021-11-05 08:57:16","post_modified_gmt":"2021-11-05 07:57:16","post_content_filtered":"","post_parent":0,"guid":"http:\/\/scom-schibsted-com-develop.seals.schibsted.pl\/?post_type=location_post&p=437","menu_order":0,"post_type":"location_post","post_mime_type":"","comment_count":"0","filter":"raw"}],"desc":"Compricer was founded by Jakob Tolleryd and Marc Lickfett and is a marketplace for financial services. Compricer helps consumers compare prices and conditions for financial services such as consumer loans, mortgages, credit cards and savings as well as for insurances, utilities, telecom services and more.\r\n","landing_page":"https:\/\/schibsted.com\/compricer","button_url":"","button_label":"","is_static":false,"locationIDs":[437]},{"ID":1753604,"post_author":null,"post_date":"2021-12-02 11:28:36","post_date_gmt":"2021-12-02 10:28:36","post_content":"","post_title":"Syd","post_excerpt":"","post_status":"publish","comment_status":"closed","ping_status":"closed","post_password":"","post_name":"syd","to_ping":"","pinged":"","post_modified":"2021-12-02 11:28:36","post_modified_gmt":"2021-12-02 10:28:36","post_content_filtered":"","post_parent":0,"guid":null,"menu_order":39,"post_type":"brand_post","post_mime_type":"","comment_count":"0","filter":"raw","target_id":"syd1753604","logo":"https:\/\/static.schibsted.com\/wp-content\/uploads\/2021\/12\/02112813\/logga-syd-300x82.png","alt":"","url":[],"title":"Syd","subtitle":"","location":"","country":false,"desc":"","landing_page":"","button_url":"","button_label":"","is_static":true,"locationIDs":[]},{"ID":784125,"post_author":null,"post_date":"2018-07-29 09:53:15","post_date_gmt":"2018-07-29 09:53:15","post_content":"","post_title":"Hygglo","post_excerpt":"","post_status":"publish","comment_status":"closed","ping_status":"closed","post_password":"","post_name":"hygglo","to_ping":"","pinged":"","post_modified":"2021-10-04 11:53:25","post_modified_gmt":"2021-10-04 09:53:25","post_content_filtered":"","post_parent":0,"guid":null,"menu_order":40,"post_type":"brand_post","post_mime_type":"","comment_count":"0","filter":"raw","target_id":"hygglo784125","logo":"https:\/\/static.schibsted.com\/wp-content\/uploads\/2018\/08\/14130018\/hygglo.png","alt":"","url":[["https:\/\/www.hygglo.se","www.hygglo.se"]],"title":"Hygglo","subtitle":"Founded: 2016","location":"Schibsted invested: 2017","country":[{"ID":437,"post_author":"1","post_date":"2021-11-04 14:49:05","post_date_gmt":"2021-11-04 13:49:05","post_content":"","post_title":"Sweden","post_excerpt":"","post_status":"publish","comment_status":"closed","ping_status":"closed","post_password":"","post_name":"sweden","to_ping":"","pinged":"","post_modified":"2021-11-05 08:57:16","post_modified_gmt":"2021-11-05 07:57:16","post_content_filtered":"","post_parent":0,"guid":"http:\/\/scom-schibsted-com-develop.seals.schibsted.pl\/?post_type=location_post&p=437","menu_order":0,"post_type":"location_post","post_mime_type":"","comment_count":"0","filter":"raw"}],"desc":"Hygglo was founded by Ola Degerfors, Axel Hellstr\u00f6m and Henrik Fr\u00e4s\u00e9n. It is a marketplace for renting and renting out items, empowering consumers to consume smarter.\r\n\r\n","landing_page":"","button_url":"","button_label":"","is_static":false,"locationIDs":[437]},{"ID":1753556,"post_author":null,"post_date":"2021-12-02 10:30:39","post_date_gmt":"2021-12-02 09:30:39","post_content":"","post_title":"Advized","post_excerpt":"","post_status":"publish","comment_status":"closed","ping_status":"closed","post_password":"","post_name":"advized","to_ping":"","pinged":"","post_modified":"2021-12-02 10:30:39","post_modified_gmt":"2021-12-02 09:30:39","post_content_filtered":"","post_parent":0,"guid":null,"menu_order":41,"post_type":"brand_post","post_mime_type":"","comment_count":"0","filter":"raw","target_id":"advized1753556","logo":"https:\/\/static.schibsted.com\/wp-content\/uploads\/2021\/12\/02103012\/ADVIZED-side-LOGO-COLOUR-GRADATION_RGB-copy-300x71.png","alt":"","url":[],"title":"Advized","subtitle":"","location":"","country":false,"desc":"","landing_page":"","button_url":"","button_label":"","is_static":true,"locationIDs":[]},{"ID":1753610,"post_author":null,"post_date":"2021-12-02 11:31:15","post_date_gmt":"2021-12-02 10:31:15","post_content":"","post_title":"T\u00f8rn","post_excerpt":"","post_status":"publish","comment_status":"closed","ping_status":"closed","post_password":"","post_name":"torn","to_ping":"","pinged":"","post_modified":"2022-04-29 11:00:14","post_modified_gmt":"2022-04-29 09:00:14","post_content_filtered":"","post_parent":0,"guid":null,"menu_order":42,"post_type":"brand_post","post_mime_type":"","comment_count":"0","filter":"raw","target_id":"torn1753610","logo":"https:\/\/static.schibsted.com\/wp-content\/uploads\/2021\/12\/29110007\/Torn-new-logo-300x129.png","alt":"","url":[],"title":"T\u00f8rn","subtitle":"","location":"","country":false,"desc":"","landing_page":"","button_url":"","button_label":"","is_static":true,"locationIDs":[]},{"ID":1747574,"post_author":null,"post_date":"2019-11-14 15:58:00","post_date_gmt":"2019-11-14 14:58:00","post_content":"","post_title":"Omni","post_excerpt":"","post_status":"publish","comment_status":"closed","ping_status":"closed","post_password":"","post_name":"omni","to_ping":"","pinged":"","post_modified":"2023-03-06 14:54:25","post_modified_gmt":"2023-03-06 13:54:25","post_content_filtered":"","post_parent":0,"guid":null,"menu_order":43,"post_type":"brand_post","post_mime_type":"","comment_count":"0","filter":"raw","target_id":"omni1747574","logo":"https:\/\/static.schibsted.com\/wp-content\/uploads\/2018\/08\/05130629\/omni_logo.png","alt":"Logo Omni","url":[["https:\/\/www.omni.se","www.omni.se"]],"title":"Omni","subtitle":"650,000 readers every week","location":"Stockholm, Sweden","country":[{"ID":437,"post_author":"1","post_date":"2021-11-04 14:49:05","post_date_gmt":"2021-11-04 13:49:05","post_content":"","post_title":"Sweden","post_excerpt":"","post_status":"publish","comment_status":"closed","ping_status":"closed","post_password":"","post_name":"sweden","to_ping":"","pinged":"","post_modified":"2021-11-05 08:57:16","post_modified_gmt":"2021-11-05 07:57:16","post_content_filtered":"","post_parent":0,"guid":"http:\/\/scom-schibsted-com-develop.seals.schibsted.pl\/?post_type=location_post&p=437","menu_order":0,"post_type":"location_post","post_mime_type":"","comment_count":"0","filter":"raw"}],"desc":"Since 2013, Omni has reshaped the Swedish media landscape. The news platform has won numerous awards and was named Sweden's best news service in 2022. \r\nMost proud are we of the 650,000 Swedes who use Omni multiple times every week, no news readers read news as often as Omni\u2019s and the platform has over two billions pageviews per year.\r\nOmni's promise is to gather all news and all perspectives, from all over the world, in one app. By challenging people to gain new insights about the world, each other, and themselves, we aim to contribute to both a better society and a slightly better world. \r\nToday Omni is an open platform for news, but also a subscription service for those who want to go in depth with news, via Omni Mer and Omni Ekonomi.\r\n","landing_page":"","button_url":"","button_label":"","is_static":false,"locationIDs":[437]},{"ID":1757819,"post_author":null,"post_date":"2022-08-10 09:57:16","post_date_gmt":"2022-08-10 07:57:16","post_content":"","post_title":"Mittanbud","post_excerpt":"","post_status":"publish","comment_status":"closed","ping_status":"closed","post_password":"","post_name":"mittanbud","to_ping":"","pinged":"","post_modified":"2022-08-10 10:04:07","post_modified_gmt":"2022-08-10 08:04:07","post_content_filtered":"","post_parent":0,"guid":null,"menu_order":44,"post_type":"brand_post","post_mime_type":"","comment_count":"0","filter":"raw","target_id":"mittanbud1757819","logo":"https:\/\/static.schibsted.com\/wp-content\/uploads\/2022\/08\/10094401\/image-3-300x63.png","alt":"","url":[["https:\/\/mittanbud.no\/","mittanbud.no\/"]],"title":"Mittanbud","subtitle":"More than 300,000 jobs processed in 2021","location":"Oslo, Norway","country":[{"ID":439,"post_author":"1","post_date":"2021-11-03 14:49:40","post_date_gmt":"2021-11-03 13:49:40","post_content":"","post_title":"Norway","post_excerpt":"","post_status":"publish","comment_status":"closed","ping_status":"closed","post_password":"","post_name":"norway","to_ping":"","pinged":"","post_modified":"2021-11-05 08:58:04","post_modified_gmt":"2021-11-05 07:58:04","post_content_filtered":"","post_parent":0,"guid":"http:\/\/scom-schibsted-com-develop.seals.schibsted.pl\/?post_type=location_post&p=439","menu_order":0,"post_type":"location_post","post_mime_type":"","comment_count":"0","filter":"raw"}],"desc":"Mittanbud offers marketplaces for home services, mainly home improvement (plumbers, carpenters, painting, electricians and other trades), where consumers can find professional craftsmen to get their job or project done. The company was launched in 2009 and has been a Schibsted portfolio company since its origin. In 2021 more than 300,000 home-improvement jobs were processed through Mittanbud.\r\n\r\n","landing_page":"","button_url":"","button_label":"","is_static":false,"locationIDs":[439]},{"ID":1749868,"post_author":null,"post_date":"2020-11-25 09:49:56","post_date_gmt":"2020-11-25 08:49:56","post_content":"","post_title":"Inzpire.me","post_excerpt":"","post_status":"publish","comment_status":"closed","ping_status":"closed","post_password":"","post_name":"inzpire-me","to_ping":"","pinged":"","post_modified":"2021-12-02 09:55:21","post_modified_gmt":"2021-12-02 08:55:21","post_content_filtered":"","post_parent":0,"guid":null,"menu_order":45,"post_type":"brand_post","post_mime_type":"","comment_count":"0","filter":"raw","target_id":"inzpire-me1749868","logo":"https:\/\/static.schibsted.com\/wp-content\/uploads\/2020\/11\/25094752\/Inzpire.me_-300x300.png","alt":"","url":[["https:\/\/inzpire.me","inzpire.me"]],"title":"Inzpire.me","subtitle":"","location":"","country":false,"desc":"Inzpire.me is a passionate team committed to building a data-driven platform that helps brands work with creators to communicate impactful stories on social media.","landing_page":"","button_url":"","button_label":"","is_static":false,"locationIDs":[]},{"ID":1751752,"post_author":null,"post_date":"2021-05-17 14:18:00","post_date_gmt":"2021-05-17 12:18:00","post_content":"","post_title":"Distribution Innovation","post_excerpt":"","post_status":"publish","comment_status":"closed","ping_status":"closed","post_password":"","post_name":"distribution-innovation","to_ping":"","pinged":"","post_modified":"2023-01-09 10:32:09","post_modified_gmt":"2023-01-09 09:32:09","post_content_filtered":"","post_parent":0,"guid":null,"menu_order":46,"post_type":"brand_post","post_mime_type":"","comment_count":"0","filter":"raw","target_id":"distribution-innovation1751752","logo":"https:\/\/static.schibsted.com\/wp-content\/uploads\/2021\/05\/09103157\/Logo-color-300x261.png","alt":"","url":[["https:\/\/www.di.no\/","www.di.no\/"]],"title":"Distribution Innovation","subtitle":"Founded: 2001","location":"","country":[{"ID":439,"post_author":"1","post_date":"2021-11-03 14:49:40","post_date_gmt":"2021-11-03 13:49:40","post_content":"","post_title":"Norway","post_excerpt":"","post_status":"publish","comment_status":"closed","ping_status":"closed","post_password":"","post_name":"norway","to_ping":"","pinged":"","post_modified":"2021-11-05 08:58:04","post_modified_gmt":"2021-11-05 07:58:04","post_content_filtered":"","post_parent":0,"guid":"http:\/\/scom-schibsted-com-develop.seals.schibsted.pl\/?post_type=location_post&p=439","menu_order":0,"post_type":"location_post","post_mime_type":"","comment_count":"0","filter":"raw"}],"desc":"Distribution Innovation (DI) is a fast-growing B2B software service technology company that solves the challenge of physical logistics in a digital world. It was founded by Schibsted in 2001 and is today a leading provider of digital services for e-commerce and media logistics in the Nordics. DI's services and technology handle the entire value chain, from order to final delivery. Every day, DI's services ensure the safe delivery of millions of products to Scandinavian households. It is used by several partners in the Nordics such as Helthjem, EarlyBird, Morgenlevering, VG and many more. DI will further its expansion into new markets in the coming years.\r\n","landing_page":"","button_url":"","button_label":"","is_static":false,"locationIDs":[439]},{"ID":1753580,"post_author":null,"post_date":"2021-12-02 10:39:10","post_date_gmt":"2021-12-02 09:39:10","post_content":"","post_title":"Mindler","post_excerpt":"","post_status":"publish","comment_status":"closed","ping_status":"closed","post_password":"","post_name":"mindler","to_ping":"","pinged":"","post_modified":"2023-08-25 10:23:21","post_modified_gmt":"2023-08-25 08:23:21","post_content_filtered":"","post_parent":0,"guid":null,"menu_order":47,"post_type":"brand_post","post_mime_type":"","comment_count":"0","filter":"raw","target_id":"mindler1753580","logo":"https:\/\/static.schibsted.com\/wp-content\/uploads\/2021\/12\/28104406\/Mindler-logo-300x41.png","alt":"","url":[["https:\/\/schibsted.com\/mindler\/","schibsted.com\/mindler\/"]],"title":"Mindler","subtitle":"Founded: 2018","location":"Schibsted invested: 2020","country":[{"ID":437,"post_author":"1","post_date":"2021-11-04 14:49:05","post_date_gmt":"2021-11-04 13:49:05","post_content":"","post_title":"Sweden","post_excerpt":"","post_status":"publish","comment_status":"closed","ping_status":"closed","post_password":"","post_name":"sweden","to_ping":"","pinged":"","post_modified":"2021-11-05 08:57:16","post_modified_gmt":"2021-11-05 07:57:16","post_content_filtered":"","post_parent":0,"guid":"http:\/\/scom-schibsted-com-develop.seals.schibsted.pl\/?post_type=location_post&p=437","menu_order":0,"post_type":"location_post","post_mime_type":"","comment_count":"0","filter":"raw"}],"desc":"Mindler is a digital health app, allowing users to consult with a psychologist within 24 hours, via their smartphone. Headquartered in Stockholm, Mindler\u2019s 200+ psychologists provide leading-edge psychological expertise and treatment to patients in Sweden and the Netherlands.\r\n\r\n","landing_page":"","button_url":"","button_label":"","is_static":false,"locationIDs":[437]},{"ID":784123,"post_author":null,"post_date":"2018-07-30 09:52:21","post_date_gmt":"2018-07-30 09:52:21","post_content":"","post_title":"Yepstr","post_excerpt":"","post_status":"publish","comment_status":"closed","ping_status":"closed","post_password":"","post_name":"yepstr","to_ping":"","pinged":"","post_modified":"2022-03-29 15:40:17","post_modified_gmt":"2022-03-29 13:40:17","post_content_filtered":"","post_parent":0,"guid":null,"menu_order":48,"post_type":"brand_post","post_mime_type":"","comment_count":"0","filter":"raw","target_id":"yepstr784123","logo":"https:\/\/static.schibsted.com\/wp-content\/uploads\/2018\/08\/14130051\/yeptr.png","alt":"","url":[["https:\/\/www.yepstr.com","www.yepstr.com"]],"title":"Yepstr","subtitle":"Founded: 2015","location":" Schibsted invested: 2017","country":[{"ID":437,"post_author":"1","post_date":"2021-11-04 14:49:05","post_date_gmt":"2021-11-04 13:49:05","post_content":"","post_title":"Sweden","post_excerpt":"","post_status":"publish","comment_status":"closed","ping_status":"closed","post_password":"","post_name":"sweden","to_ping":"","pinged":"","post_modified":"2021-11-05 08:57:16","post_modified_gmt":"2021-11-05 07:57:16","post_content_filtered":"","post_parent":0,"guid":"http:\/\/scom-schibsted-com-develop.seals.schibsted.pl\/?post_type=location_post&p=437","menu_order":0,"post_type":"location_post","post_mime_type":"","comment_count":"0","filter":"raw"}],"desc":"Yepstr was founded by Jacob Rudb\u00e4ck and is a marketplace for jobs. By matching people needing help with everyday chores together with young people in the area, this service helps the young get their first job.","landing_page":"","button_url":"","button_label":"","is_static":false,"locationIDs":[437]},{"ID":1756518,"post_author":null,"post_date":"2022-04-28 10:51:12","post_date_gmt":"2022-04-28 08:51:12","post_content":"","post_title":"Plick","post_excerpt":"","post_status":"publish","comment_status":"closed","ping_status":"closed","post_password":"","post_name":"plick","to_ping":"","pinged":"","post_modified":"2023-03-02 17:11:35","post_modified_gmt":"2023-03-02 16:11:35","post_content_filtered":"","post_parent":0,"guid":null,"menu_order":49,"post_type":"brand_post","post_mime_type":"","comment_count":"0","filter":"raw","target_id":"plick1756518","logo":"https:\/\/static.schibsted.com\/wp-content\/uploads\/2022\/04\/02171128\/logo-Plick-72dpi-300x150.webp","alt":"","url":[],"title":"Plick","subtitle":"","location":"","country":[{"ID":437,"post_author":"1","post_date":"2021-11-04 14:49:05","post_date_gmt":"2021-11-04 13:49:05","post_content":"","post_title":"Sweden","post_excerpt":"","post_status":"publish","comment_status":"closed","ping_status":"closed","post_password":"","post_name":"sweden","to_ping":"","pinged":"","post_modified":"2021-11-05 08:57:16","post_modified_gmt":"2021-11-05 07:57:16","post_content_filtered":"","post_parent":0,"guid":"http:\/\/scom-schibsted-com-develop.seals.schibsted.pl\/?post_type=location_post&p=437","menu_order":0,"post_type":"location_post","post_mime_type":"","comment_count":"0","filter":"raw"}],"desc":"","landing_page":"","button_url":"","button_label":"","is_static":true,"locationIDs":[437]},{"ID":1756522,"post_author":null,"post_date":"2022-04-28 10:52:37","post_date_gmt":"2022-04-28 08:52:37","post_content":"","post_title":"Savr","post_excerpt":"","post_status":"publish","comment_status":"closed","ping_status":"closed","post_password":"","post_name":"savr","to_ping":"","pinged":"","post_modified":"2022-04-28 10:52:37","post_modified_gmt":"2022-04-28 08:52:37","post_content_filtered":"","post_parent":0,"guid":null,"menu_order":50,"post_type":"brand_post","post_mime_type":"","comment_count":"0","filter":"raw","target_id":"savr1756522","logo":"https:\/\/static.schibsted.com\/wp-content\/uploads\/2022\/04\/28105155\/savr-logo-300x124.png","alt":"","url":[],"title":"Savr","subtitle":"","location":"","country":[{"ID":437,"post_author":"1","post_date":"2021-11-04 14:49:05","post_date_gmt":"2021-11-04 13:49:05","post_content":"","post_title":"Sweden","post_excerpt":"","post_status":"publish","comment_status":"closed","ping_status":"closed","post_password":"","post_name":"sweden","to_ping":"","pinged":"","post_modified":"2021-11-05 08:57:16","post_modified_gmt":"2021-11-05 07:57:16","post_content_filtered":"","post_parent":0,"guid":"http:\/\/scom-schibsted-com-develop.seals.schibsted.pl\/?post_type=location_post&p=437","menu_order":0,"post_type":"location_post","post_mime_type":"","comment_count":"0","filter":"raw"}],"desc":"","landing_page":"","button_url":"","button_label":"","is_static":false,"locationIDs":[437]},{"ID":1756528,"post_author":null,"post_date":"2022-04-28 10:55:32","post_date_gmt":"2022-04-28 08:55:32","post_content":"","post_title":"TV Haugaland","post_excerpt":"","post_status":"publish","comment_status":"closed","ping_status":"closed","post_password":"","post_name":"tv-haugaland","to_ping":"","pinged":"","post_modified":"2022-04-28 11:01:15","post_modified_gmt":"2022-04-28 09:01:15","post_content_filtered":"","post_parent":0,"guid":null,"menu_order":52,"post_type":"brand_post","post_mime_type":"","comment_count":"0","filter":"raw","target_id":"tv-haugaland1756528","logo":"https:\/\/static.schibsted.com\/wp-content\/uploads\/2022\/04\/28105506\/TvH-logo-300x94.png","alt":"","url":[],"title":"TV Haugaland","subtitle":"","location":"","country":[{"ID":439,"post_author":"1","post_date":"2021-11-03 14:49:40","post_date_gmt":"2021-11-03 13:49:40","post_content":"","post_title":"Norway","post_excerpt":"","post_status":"publish","comment_status":"closed","ping_status":"closed","post_password":"","post_name":"norway","to_ping":"","pinged":"","post_modified":"2021-11-05 08:58:04","post_modified_gmt":"2021-11-05 07:58:04","post_content_filtered":"","post_parent":0,"guid":"http:\/\/scom-schibsted-com-develop.seals.schibsted.pl\/?post_type=location_post&p=439","menu_order":0,"post_type":"location_post","post_mime_type":"","comment_count":"0","filter":"raw"}],"desc":"","landing_page":"","button_url":"","button_label":"","is_static":true,"locationIDs":[439]},{"ID":1753566,"post_author":null,"post_date":"2021-12-02 10:34:05","post_date_gmt":"2021-12-02 09:34:05","post_content":"","post_title":"Dintero","post_excerpt":"","post_status":"publish","comment_status":"closed","ping_status":"closed","post_password":"","post_name":"dintero","to_ping":"","pinged":"","post_modified":"2023-02-22 11:18:21","post_modified_gmt":"2023-02-22 10:18:21","post_content_filtered":"","post_parent":0,"guid":null,"menu_order":53,"post_type":"brand_post","post_mime_type":"","comment_count":"0","filter":"raw","target_id":"dintero1753566","logo":"https:\/\/static.schibsted.com\/wp-content\/uploads\/2021\/12\/22111739\/Dintero-logo-blue-300x52.webp","alt":"","url":[],"title":"Dintero","subtitle":"","location":"","country":false,"desc":"","landing_page":"","button_url":"","button_label":"","is_static":true,"locationIDs":[]},{"ID":1753591,"post_author":null,"post_date":"2021-12-02 10:42:41","post_date_gmt":"2021-12-02 09:42:41","post_content":"","post_title":"Tibber","post_excerpt":"","post_status":"publish","comment_status":"closed","ping_status":"closed","post_password":"","post_name":"tibber","to_ping":"","pinged":"","post_modified":"2023-08-25 10:27:50","post_modified_gmt":"2023-08-25 08:27:50","post_content_filtered":"","post_parent":0,"guid":null,"menu_order":54,"post_type":"brand_post","post_mime_type":"","comment_count":"0","filter":"raw","target_id":"tibber1753591","logo":"https:\/\/static.schibsted.com\/wp-content\/uploads\/2021\/12\/02104222\/tibber_logo_blue_w1000-300x88.png","alt":"","url":[["https:\/\/tibber.com\/","tibber.com\/"]],"title":"Tibber","subtitle":"Founded: 2016","location":"Schibsted invested: 2021","country":[{"ID":439,"post_author":"1","post_date":"2021-11-03 14:49:40","post_date_gmt":"2021-11-03 13:49:40","post_content":"","post_title":"Norway","post_excerpt":"","post_status":"publish","comment_status":"closed","ping_status":"closed","post_password":"","post_name":"norway","to_ping":"","pinged":"","post_modified":"2021-11-05 08:58:04","post_modified_gmt":"2021-11-05 07:58:04","post_content_filtered":"","post_parent":0,"guid":"http:\/\/scom-schibsted-com-develop.seals.schibsted.pl\/?post_type=location_post&p=439","menu_order":0,"post_type":"location_post","post_mime_type":"","comment_count":"0","filter":"raw"}],"desc":"Tibber founders Daniel Lind\u00e9n and Edgeir V\u00e5rdal Aksnes had worked within the energy industry for years and saw energy companies\u2019 predominant interest: selling more energy to make more profit. This felt a bit counterintuitive, since using less electricity benefits more or less everyone, except, of course, the dinosaurs of the energy industry. Today, Tibber employees located in Norway, Sweden, Holland, and Germany work daily to help customers lower their electricity consumption \u2013 and their energy bills.","landing_page":"","button_url":"","button_label":"","is_static":false,"locationIDs":[439]},{"ID":1733078,"post_author":null,"post_date":"2018-09-04 09:33:10","post_date_gmt":"2018-09-04 09:33:10","post_content":"","post_title":"Vinguiden","post_excerpt":"","post_status":"publish","comment_status":"closed","ping_status":"closed","post_password":"","post_name":"moteplassen","to_ping":"","pinged":"","post_modified":"2022-03-29 15:41:10","post_modified_gmt":"2022-03-29 13:41:10","post_content_filtered":"","post_parent":0,"guid":null,"menu_order":55,"post_type":"brand_post","post_mime_type":"","comment_count":"0","filter":"raw","target_id":"moteplassen1733078","logo":"https:\/\/static.schibsted.com\/wp-content\/uploads\/2018\/09\/01152905\/vinguiden-cerise-300x61.png","alt":"","url":[["https:\/\/www.vinguiden.com","www.vinguiden.com"]],"title":"Vinguiden","subtitle":"Founded: 1999 ","location":"Schibsted invested: 2015","country":[{"ID":437,"post_author":"1","post_date":"2021-11-04 14:49:05","post_date_gmt":"2021-11-04 13:49:05","post_content":"","post_title":"Sweden","post_excerpt":"","post_status":"publish","comment_status":"closed","ping_status":"closed","post_password":"","post_name":"sweden","to_ping":"","pinged":"","post_modified":"2021-11-05 08:57:16","post_modified_gmt":"2021-11-05 07:57:16","post_content_filtered":"","post_parent":0,"guid":"http:\/\/scom-schibsted-com-develop.seals.schibsted.pl\/?post_type=location_post&p=437","menu_order":0,"post_type":"location_post","post_mime_type":"","comment_count":"0","filter":"raw"}],"desc":"Vinguiden.com is Sweden's leading marketplace for wine and offers over 200,000 Swedish consumers guidance on the selection, collection and purchases of wine through digital platforms. ","landing_page":"","button_url":"","button_label":"","is_static":false,"locationIDs":[437]},{"ID":1732965,"post_author":null,"post_date":"2018-08-30 09:40:11","post_date_gmt":"2018-08-30 07:40:11","post_content":"","post_title":"Stavanger Aftenblad","post_excerpt":"","post_status":"publish","comment_status":"closed","ping_status":"closed","post_password":"","post_name":"stavanger-aftenblad","to_ping":"","pinged":"","post_modified":"2023-03-06 14:56:15","post_modified_gmt":"2023-03-06 13:56:15","post_content_filtered":"","post_parent":0,"guid":null,"menu_order":56,"post_type":"brand_post","post_mime_type":"","comment_count":"0","filter":"raw","target_id":"stavanger-aftenblad1732965","logo":"https:\/\/static.schibsted.com\/wp-content\/uploads\/2018\/08\/30122440\/StavangerAftenblad_2017-300x66.jpg","alt":"Logo Stavanger Aftenblad","url":[["https:\/\/www.aftenbladet.no","www.aftenbladet.no"]],"title":"Stavanger Aftenblad","subtitle":"152,000 daily readers","location":"Stavanger, Norway","country":[{"ID":439,"post_author":"1","post_date":"2021-11-03 14:49:40","post_date_gmt":"2021-11-03 13:49:40","post_content":"","post_title":"Norway","post_excerpt":"","post_status":"publish","comment_status":"closed","ping_status":"closed","post_password":"","post_name":"norway","to_ping":"","pinged":"","post_modified":"2021-11-05 08:58:04","post_modified_gmt":"2021-11-05 07:58:04","post_content_filtered":"","post_parent":0,"guid":"http:\/\/scom-schibsted-com-develop.seals.schibsted.pl\/?post_type=location_post&p=439","menu_order":0,"post_type":"location_post","post_mime_type":"","comment_count":"0","filter":"raw"}],"desc":"Stavanger Aftenblad is the 3rd largest Norwegian publication outside of Oslo. The newspaper has local branches in the cities of Oslo, Sandnes, Bryne and J\u00f8rpeland. Stavanger Aftenblad is the largest and most important destination for news, debate and opinions in the southwestern part of Norway. Situated in the \"energy capital\" of Norway, it is also a significant newspaper for the Norwegian oil and gas business. Stavanger Aftenblad was founded in 1893 by politician and vicar Lars Oftedal.","landing_page":"","button_url":"","button_label":"","is_static":false,"locationIDs":[439]},{"ID":1756504,"post_author":null,"post_date":"2022-04-28 10:36:54","post_date_gmt":"2022-04-28 08:36:54","post_content":"","post_title":"3byggetilbud.dk","post_excerpt":"","post_status":"publish","comment_status":"closed","ping_status":"closed","post_password":"","post_name":"3byggetilbud-dk","to_ping":"","pinged":"","post_modified":"2022-05-02 10:47:49","post_modified_gmt":"2022-05-02 08:47:49","post_content_filtered":"","post_parent":0,"guid":null,"menu_order":57,"post_type":"brand_post","post_mime_type":"","comment_count":"0","filter":"raw","target_id":"3byggetilbud-dk1756504","logo":"https:\/\/static.schibsted.com\/wp-content\/uploads\/2022\/04\/28103510\/3byggetilbuddk-logo-300x182.png","alt":"","url":[["https:\/\/www.3byggetilbud.dk\/","www.3byggetilbud.dk\/"]],"title":"3byggetilbud.dk","subtitle":"","location":"","country":[{"ID":1745567,"post_author":"4","post_date":"2021-11-01 10:27:30","post_date_gmt":"2021-11-01 09:27:30","post_content":"","post_title":"Denmark","post_excerpt":"","post_status":"publish","comment_status":"closed","ping_status":"closed","post_password":"","post_name":"denmark","to_ping":"","pinged":"","post_modified":"2021-11-05 08:59:45","post_modified_gmt":"2021-11-05 07:59:45","post_content_filtered":"","post_parent":0,"guid":"https:\/\/schibsted.com\/?post_type=location_post&p=1745567","menu_order":0,"post_type":"location_post","post_mime_type":"","comment_count":"0","filter":"raw"}],"desc":"","landing_page":"","button_url":"","button_label":"","is_static":true,"locationIDs":[1745567]},{"ID":1761033,"post_author":null,"post_date":"2023-02-22 10:52:25","post_date_gmt":"2023-02-22 09:52:25","post_content":"","post_title":"Linear","post_excerpt":"","post_status":"publish","comment_status":"closed","ping_status":"closed","post_password":"","post_name":"linear","to_ping":"","pinged":"","post_modified":"2023-02-22 10:53:08","post_modified_gmt":"2023-02-22 09:53:08","post_content_filtered":"","post_parent":0,"guid":null,"menu_order":58,"post_type":"brand_post","post_mime_type":"","comment_count":"0","filter":"raw","target_id":"linear1761033","logo":"https:\/\/static.schibsted.com\/wp-content\/uploads\/2023\/02\/22105146\/LINEAR_LOGO_DARK-1-2-300x60.webp","alt":"","url":[],"title":"Linear","subtitle":"","location":"","country":false,"desc":"","landing_page":"","button_url":"","button_label":"","is_static":true,"locationIDs":[]},{"ID":1761042,"post_author":null,"post_date":"2023-02-22 11:07:27","post_date_gmt":"2023-02-22 10:07:27","post_content":"","post_title":"Nomono","post_excerpt":"","post_status":"publish","comment_status":"closed","ping_status":"closed","post_password":"","post_name":"nomono","to_ping":"","pinged":"","post_modified":"2023-02-22 11:07:27","post_modified_gmt":"2023-02-22 10:07:27","post_content_filtered":"","post_parent":0,"guid":null,"menu_order":59,"post_type":"brand_post","post_mime_type":"","comment_count":"0","filter":"raw","target_id":"nomono1761042","logo":"https:\/\/static.schibsted.com\/wp-content\/uploads\/2023\/02\/22110617\/nomono-logotype-black.png","alt":"","url":[],"title":"Nomono","subtitle":"","location":"","country":false,"desc":"","landing_page":"","button_url":"","button_label":"","is_static":true,"locationIDs":[]},{"ID":1756585,"post_author":null,"post_date":"2022-05-02 09:28:27","post_date_gmt":"2022-05-02 07:28:27","post_content":"","post_title":"Knips","post_excerpt":"","post_status":"publish","comment_status":"closed","ping_status":"closed","post_password":"","post_name":"knips","to_ping":"","pinged":"","post_modified":"2022-05-02 10:48:32","post_modified_gmt":"2022-05-02 08:48:32","post_content_filtered":"","post_parent":0,"guid":null,"menu_order":60,"post_type":"brand_post","post_mime_type":"","comment_count":"0","filter":"raw","target_id":"knips1756585","logo":"https:\/\/static.schibsted.com\/wp-content\/uploads\/2022\/05\/02092702\/knips-logo-300x164.png","alt":"","url":[],"title":"Knips","subtitle":"","location":"","country":[{"ID":439,"post_author":"1","post_date":"2021-11-03 14:49:40","post_date_gmt":"2021-11-03 13:49:40","post_content":"","post_title":"Norway","post_excerpt":"","post_status":"publish","comment_status":"closed","ping_status":"closed","post_password":"","post_name":"norway","to_ping":"","pinged":"","post_modified":"2021-11-05 08:58:04","post_modified_gmt":"2021-11-05 07:58:04","post_content_filtered":"","post_parent":0,"guid":"http:\/\/scom-schibsted-com-develop.seals.schibsted.pl\/?post_type=location_post&p=439","menu_order":0,"post_type":"location_post","post_mime_type":"","comment_count":"0","filter":"raw"}],"desc":"","landing_page":"","button_url":"","button_label":"","is_static":true,"locationIDs":[439]},{"ID":1747618,"post_author":null,"post_date":"2019-11-25 10:14:29","post_date_gmt":"2019-11-25 09:14:29","post_content":"","post_title":"Matkanalen","post_excerpt":"","post_status":"publish","comment_status":"closed","ping_status":"closed","post_password":"","post_name":"matkanalen","to_ping":"","pinged":"","post_modified":"2022-03-29 15:44:44","post_modified_gmt":"2022-03-29 13:44:44","post_content_filtered":"","post_parent":0,"guid":null,"menu_order":61,"post_type":"brand_post","post_mime_type":"","comment_count":"0","filter":"raw","target_id":"matkanalen1747618","logo":"https:\/\/static.schibsted.com\/wp-content\/uploads\/2019\/11\/25101033\/Matkanalen_logo_sta%CC%8Aende_hvit_skrift-e1638957190695-300x189.jpg","alt":"","url":[["https:\/\/matkanalen.tv\/","matkanalen.tv\/"]],"title":"Matkanalen","subtitle":"More than 600 000 monthly viewers. Over 100 000 Snap Shows Subscribers.","location":"","country":[{"ID":439,"post_author":"1","post_date":"2021-11-03 14:49:40","post_date_gmt":"2021-11-03 13:49:40","post_content":"","post_title":"Norway","post_excerpt":"","post_status":"publish","comment_status":"closed","ping_status":"closed","post_password":"","post_name":"norway","to_ping":"","pinged":"","post_modified":"2021-11-05 08:58:04","post_modified_gmt":"2021-11-05 07:58:04","post_content_filtered":"","post_parent":0,"guid":"http:\/\/scom-schibsted-com-develop.seals.schibsted.pl\/?post_type=location_post&p=439","menu_order":0,"post_type":"location_post","post_mime_type":"","comment_count":"0","filter":"raw"}],"desc":"Matkanalen, meaning the Food Channel, was founded by \u00d8ivind Lind\u00f8e in Norway at the end of 2015. Matkanalen is a dedicated food TV channel with a combination of local and international TV programming. The channel broadcasts to 75% of Norwegian households with a TV and was one of the six first Norwegian Snapchat partners on Snap Shows from November 2018.","landing_page":"","button_url":"","button_label":"","is_static":false,"locationIDs":[439]},{"ID":1756515,"post_author":null,"post_date":"2022-04-28 10:47:22","post_date_gmt":"2022-04-28 08:47:22","post_content":"","post_title":"Nettbil","post_excerpt":"","post_status":"publish","comment_status":"closed","ping_status":"closed","post_password":"","post_name":"nettbil","to_ping":"","pinged":"","post_modified":"2022-04-28 10:47:35","post_modified_gmt":"2022-04-28 08:47:35","post_content_filtered":"","post_parent":0,"guid":null,"menu_order":62,"post_type":"brand_post","post_mime_type":"","comment_count":"0","filter":"raw","target_id":"nettbil1756515","logo":"https:\/\/static.schibsted.com\/wp-content\/uploads\/2022\/04\/28104617\/Nettbil-logo-300x47.png","alt":"","url":[],"title":"Nettbil","subtitle":"","location":"","country":[{"ID":439,"post_author":"1","post_date":"2021-11-03 14:49:40","post_date_gmt":"2021-11-03 13:49:40","post_content":"","post_title":"Norway","post_excerpt":"","post_status":"publish","comment_status":"closed","ping_status":"closed","post_password":"","post_name":"norway","to_ping":"","pinged":"","post_modified":"2021-11-05 08:58:04","post_modified_gmt":"2021-11-05 07:58:04","post_content_filtered":"","post_parent":0,"guid":"http:\/\/scom-schibsted-com-develop.seals.schibsted.pl\/?post_type=location_post&p=439","menu_order":0,"post_type":"location_post","post_mime_type":"","comment_count":"0","filter":"raw"}],"desc":"","landing_page":"","button_url":"","button_label":"","is_static":true,"locationIDs":[439]},{"ID":1753570,"post_author":null,"post_date":"2021-12-02 10:36:02","post_date_gmt":"2021-12-02 09:36:02","post_content":"","post_title":"Homely","post_excerpt":"","post_status":"publish","comment_status":"closed","ping_status":"closed","post_password":"","post_name":"homely","to_ping":"","pinged":"","post_modified":"2022-04-28 10:41:19","post_modified_gmt":"2022-04-28 08:41:19","post_content_filtered":"","post_parent":0,"guid":null,"menu_order":63,"post_type":"brand_post","post_mime_type":"","comment_count":"0","filter":"raw","target_id":"homely1753570","logo":"https:\/\/static.schibsted.com\/wp-content\/uploads\/2021\/12\/28104108\/Homely-new-logo-300x76.png","alt":"","url":[],"title":"Homely","subtitle":"","location":"","country":false,"desc":"","landing_page":"","button_url":"","button_label":"","is_static":true,"locationIDs":[]},{"ID":1754263,"post_author":null,"post_date":"2022-01-12 15:59:08","post_date_gmt":"2022-01-12 14:59:08","post_content":"","post_title":"Firi","post_excerpt":"","post_status":"publish","comment_status":"closed","ping_status":"closed","post_password":"","post_name":"1754263","to_ping":"","pinged":"","post_modified":"2022-01-17 13:38:06","post_modified_gmt":"2022-01-17 12:38:06","post_content_filtered":"","post_parent":0,"guid":null,"menu_order":64,"post_type":"brand_post","post_mime_type":"","comment_count":"0","filter":"raw","target_id":"17542631754263","logo":"https:\/\/static.schibsted.com\/wp-content\/uploads\/2022\/01\/12155352\/Firi-Logo_Blue-300x82.png","alt":"","url":[],"title":"Firi","subtitle":"","location":"","country":false,"desc":"","landing_page":"","button_url":"","button_label":"","is_static":false,"locationIDs":[]},{"ID":1749669,"post_author":null,"post_date":"2018-05-05 15:57:33","post_date_gmt":"2018-05-05 13:57:33","post_content":"","post_title":"Godare","post_excerpt":"","post_status":"publish","comment_status":"closed","ping_status":"closed","post_password":"","post_name":"godare","to_ping":"","pinged":"","post_modified":"2023-03-06 14:58:18","post_modified_gmt":"2023-03-06 13:58:18","post_content_filtered":"","post_parent":0,"guid":null,"menu_order":65,"post_type":"brand_post","post_mime_type":"","comment_count":"0","filter":"raw","target_id":"godare1749669","logo":"https:\/\/static.schibsted.com\/wp-content\/uploads\/2020\/11\/05155210\/Skjermbilde-2020-11-05-kl.-15.51.53-300x277.png","alt":"","url":[["https:\/\/godare.se\/","godare.se\/"]],"title":"Godare","subtitle":"A dedicated offering for foodies of all ages","location":"Stockholm","country":[{"ID":437,"post_author":"1","post_date":"2021-11-04 14:49:05","post_date_gmt":"2021-11-04 13:49:05","post_content":"","post_title":"Sweden","post_excerpt":"","post_status":"publish","comment_status":"closed","ping_status":"closed","post_password":"","post_name":"sweden","to_ping":"","pinged":"","post_modified":"2021-11-05 08:57:16","post_modified_gmt":"2021-11-05 07:57:16","post_content_filtered":"","post_parent":0,"guid":"http:\/\/scom-schibsted-com-develop.seals.schibsted.pl\/?post_type=location_post&p=437","menu_order":0,"post_type":"location_post","post_mime_type":"","comment_count":"0","filter":"raw"}],"desc":"Godare broadcasts a combination of international food programs from around the world and new, Swedish food programs to inspire home cooking at all levels. Godare was launched by Schibsted in Sweden and works closely with Aftonbladet and other Schibsted publications and services.","landing_page":"","button_url":"","button_label":"","is_static":false,"locationIDs":[437]},{"ID":1756590,"post_author":null,"post_date":"2022-05-02 09:31:23","post_date_gmt":"2022-05-02 07:31:23","post_content":"","post_title":"Turnr","post_excerpt":"","post_status":"publish","comment_status":"closed","ping_status":"closed","post_password":"","post_name":"turnr","to_ping":"","pinged":"","post_modified":"2022-05-02 09:31:23","post_modified_gmt":"2022-05-02 07:31:23","post_content_filtered":"","post_parent":0,"guid":null,"menu_order":66,"post_type":"brand_post","post_mime_type":"","comment_count":"0","filter":"raw","target_id":"turnr1756590","logo":"https:\/\/static.schibsted.com\/wp-content\/uploads\/2022\/05\/02093026\/Turnr-logo-300x80.png","alt":"","url":[],"title":"Turnr","subtitle":"","location":"","country":[{"ID":437,"post_author":"1","post_date":"2021-11-04 14:49:05","post_date_gmt":"2021-11-04 13:49:05","post_content":"","post_title":"Sweden","post_excerpt":"","post_status":"publish","comment_status":"closed","ping_status":"closed","post_password":"","post_name":"sweden","to_ping":"","pinged":"","post_modified":"2021-11-05 08:57:16","post_modified_gmt":"2021-11-05 07:57:16","post_content_filtered":"","post_parent":0,"guid":"http:\/\/scom-schibsted-com-develop.seals.schibsted.pl\/?post_type=location_post&p=437","menu_order":0,"post_type":"location_post","post_mime_type":"","comment_count":"0","filter":"raw"}],"desc":"","landing_page":"","button_url":"","button_label":"","is_static":true,"locationIDs":[437]},{"ID":1753573,"post_author":null,"post_date":"2021-12-02 10:36:46","post_date_gmt":"2021-12-02 09:36:46","post_content":"","post_title":"Fixrate","post_excerpt":"","post_status":"publish","comment_status":"closed","ping_status":"closed","post_password":"","post_name":"fixrate","to_ping":"","pinged":"","post_modified":"2022-04-28 10:43:31","post_modified_gmt":"2022-04-28 08:43:31","post_content_filtered":"","post_parent":0,"guid":null,"menu_order":67,"post_type":"brand_post","post_mime_type":"","comment_count":"0","filter":"raw","target_id":"fixrate1753573","logo":"https:\/\/static.schibsted.com\/wp-content\/uploads\/2021\/12\/28104324\/Fixrate-new-logo-300x64.png","alt":"","url":[],"title":"Fixrate","subtitle":"","location":"","country":false,"desc":"","landing_page":"","button_url":"","button_label":"","is_static":true,"locationIDs":[]},{"ID":1754259,"post_author":null,"post_date":"2022-01-12 15:58:01","post_date_gmt":"2022-01-12 14:58:01","post_content":"","post_title":"Askin","post_excerpt":"","post_status":"publish","comment_status":"closed","ping_status":"closed","post_password":"","post_name":"1754259","to_ping":"","pinged":"","post_modified":"2022-01-17 13:38:26","post_modified_gmt":"2022-01-17 12:38:26","post_content_filtered":"","post_parent":0,"guid":null,"menu_order":68,"post_type":"brand_post","post_mime_type":"","comment_count":"0","filter":"raw","target_id":"17542591754259","logo":"https:\/\/static.schibsted.com\/wp-content\/uploads\/2022\/01\/12155421\/Wordmark_Charcoal.svg","alt":"","url":[],"title":"Askin","subtitle":"","location":"","country":false,"desc":"","landing_page":"","button_url":"","button_label":"","is_static":false,"locationIDs":[]},{"ID":1753577,"post_author":null,"post_date":"2021-12-02 10:38:15","post_date_gmt":"2021-12-02 09:38:15","post_content":"","post_title":"The Mindfulness App","post_excerpt":"","post_status":"publish","comment_status":"closed","ping_status":"closed","post_password":"","post_name":"the-mindfulness-app","to_ping":"","pinged":"","post_modified":"2021-12-02 10:38:15","post_modified_gmt":"2021-12-02 09:38:15","post_content_filtered":"","post_parent":0,"guid":null,"menu_order":69,"post_type":"brand_post","post_mime_type":"","comment_count":"0","filter":"raw","target_id":"the-mindfulness-app1753577","logo":"https:\/\/static.schibsted.com\/wp-content\/uploads\/2021\/12\/02103751\/mindfulness_rgb-300x94.png","alt":"","url":[],"title":"The Mindfulness App","subtitle":"","location":"","country":false,"desc":"","landing_page":"","button_url":"","button_label":"","is_static":true,"locationIDs":[]},{"ID":1753585,"post_author":null,"post_date":"2021-12-02 10:40:38","post_date_gmt":"2021-12-02 09:40:38","post_content":"","post_title":"Tillit","post_excerpt":"","post_status":"publish","comment_status":"closed","ping_status":"closed","post_password":"","post_name":"tillit","to_ping":"","pinged":"","post_modified":"2023-02-22 11:02:50","post_modified_gmt":"2023-02-22 10:02:50","post_content_filtered":"","post_parent":0,"guid":null,"menu_order":70,"post_type":"brand_post","post_mime_type":"","comment_count":"0","filter":"raw","target_id":"tillit1753585","logo":"https:\/\/static.schibsted.com\/wp-content\/uploads\/2021\/12\/22110240\/Tillit%E2%80%9Alogo_RGB-300x116.webp","alt":"","url":[],"title":"Tillit","subtitle":"","location":"","country":false,"desc":"","landing_page":"","button_url":"","button_label":"","is_static":true,"locationIDs":[]},{"ID":1751757,"post_author":null,"post_date":"2021-05-18 14:39:59","post_date_gmt":"2021-05-18 12:39:59","post_content":"","post_title":"Zoopit","post_excerpt":"","post_status":"publish","comment_status":"closed","ping_status":"closed","post_password":"","post_name":"zoopit","to_ping":"","pinged":"","post_modified":"2022-03-29 15:48:00","post_modified_gmt":"2022-03-29 13:48:00","post_content_filtered":"","post_parent":0,"guid":null,"menu_order":71,"post_type":"brand_post","post_mime_type":"","comment_count":"0","filter":"raw","target_id":"zoopit1751757","logo":"https:\/\/static.schibsted.com\/wp-content\/uploads\/2021\/05\/27150842\/zoopit.rgb_-300x183.png","alt":"","url":[["https:\/\/zoopit.no\/","zoopit.no\/"]],"title":"Zoopit","subtitle":"Founded: 2014.","location":"","country":false,"desc":"Zoopit is a tech company that wants to change the world of logistics and delivery through automation and machine learning. Zoopit enables companies to get real-time insights into their logistics, transport and delivery operations. Zoopit enhances the customer's delivery experience by providing proactive delivery notifications and allowing people to track their deliveries in real-time, so they always know exactly where they are.","landing_page":"","button_url":"","button_label":"","is_static":false,"locationIDs":[]},{"ID":784064,"post_author":null,"post_date":"2018-08-07 14:41:40","post_date_gmt":"2018-08-07 14:41:40","post_content":"","post_title":"Hypoteket","post_excerpt":"","post_status":"publish","comment_status":"closed","ping_status":"closed","post_password":"","post_name":"hypoteket","to_ping":"","pinged":"","post_modified":"2023-02-22 11:19:30","post_modified_gmt":"2023-02-22 10:19:30","post_content_filtered":"","post_parent":0,"guid":null,"menu_order":72,"post_type":"brand_post","post_mime_type":"","comment_count":"0","filter":"raw","target_id":"hypoteket784064","logo":"https:\/\/static.schibsted.com\/wp-content\/uploads\/2018\/08\/22111912\/hypoteket-1-300x63.webp","alt":"","url":[["https:\/\/hypoteket.com","hypoteket.com"]],"title":"Hypoteket","subtitle":"Founded: 2014","location":"Schibsted invested: 2016","country":[{"ID":437,"post_author":"1","post_date":"2021-11-04 14:49:05","post_date_gmt":"2021-11-04 13:49:05","post_content":"","post_title":"Sweden","post_excerpt":"","post_status":"publish","comment_status":"closed","ping_status":"closed","post_password":"","post_name":"sweden","to_ping":"","pinged":"","post_modified":"2021-11-05 08:57:16","post_modified_gmt":"2021-11-05 07:57:16","post_content_filtered":"","post_parent":0,"guid":"http:\/\/scom-schibsted-com-develop.seals.schibsted.pl\/?post_type=location_post&p=437","menu_order":0,"post_type":"location_post","post_mime_type":"","comment_count":"0","filter":"raw"}],"desc":"Hypoteket was founded by Carl Johan Nordquist and Dag Wardaeus and is currently operating on the Swedish market. Hypoteket disrupts the mortgage market by offering competitive consumer products financed by institutional investors.","landing_page":"https:\/\/schibsted.com\/hypoteket","button_url":"","button_label":"","is_static":false,"locationIDs":[437]},{"ID":784049,"post_author":null,"post_date":"2018-08-13 14:06:39","post_date_gmt":"2018-08-13 14:06:39","post_content":"","post_title":"Rocker","post_excerpt":"","post_status":"publish","comment_status":"closed","ping_status":"closed","post_password":"","post_name":"bynk","to_ping":"","pinged":"","post_modified":"2022-03-29 15:50:06","post_modified_gmt":"2022-03-29 13:50:06","post_content_filtered":"","post_parent":0,"guid":null,"menu_order":74,"post_type":"brand_post","post_mime_type":"","comment_count":"0","filter":"raw","target_id":"bynk784049","logo":"https:\/\/static.schibsted.com\/wp-content\/uploads\/2018\/08\/04154009\/RockerLogo-on_dark-300x58.png","alt":"","url":[["https:\/\/rocker.com\/","rocker.com\/"]],"title":"Rocker","subtitle":"Founded: 2016","location":"Schibsted invested: 2016","country":[{"ID":437,"post_author":"1","post_date":"2021-11-04 14:49:05","post_date_gmt":"2021-11-04 13:49:05","post_content":"","post_title":"Sweden","post_excerpt":"","post_status":"publish","comment_status":"closed","ping_status":"closed","post_password":"","post_name":"sweden","to_ping":"","pinged":"","post_modified":"2021-11-05 08:57:16","post_modified_gmt":"2021-11-05 07:57:16","post_content_filtered":"","post_parent":0,"guid":"http:\/\/scom-schibsted-com-develop.seals.schibsted.pl\/?post_type=location_post&p=437","menu_order":0,"post_type":"location_post","post_mime_type":"","comment_count":"0","filter":"raw"}],"desc":"Rocker is a mobile bank with an initial focus on consumer loans. The company was founded by experienced entrepreneurs Dennis Ahls\u00e9n, Mathias Johansson and Jonas Hultin. Their vision was to create a new alternative to banks and present a new take on how banks should work. Rocker is 100% digital and the choice of the new generation.","landing_page":"","button_url":"","button_label":"","is_static":false,"locationIDs":[437]},{"ID":784073,"post_author":null,"post_date":"2018-08-03 15:15:26","post_date_gmt":"2018-08-03 15:15:26","post_content":"","post_title":"Albert","post_excerpt":"","post_status":"publish","comment_status":"closed","ping_status":"closed","post_password":"","post_name":"albert","to_ping":"","pinged":"","post_modified":"2023-02-22 10:21:06","post_modified_gmt":"2023-02-22 09:21:06","post_content_filtered":"","post_parent":0,"guid":null,"menu_order":78,"post_type":"brand_post","post_mime_type":"","comment_count":"0","filter":"raw","target_id":"albert784073","logo":"https:\/\/static.schibsted.com\/wp-content\/uploads\/2018\/08\/22102100\/albert-logo_rgb-300x105.webp","alt":"","url":[["https:\/\/www.hejalbert.se","www.hejalbert.se"]],"title":"Albert","subtitle":"Founded: 2015","location":"Schibsted invested: 2016","country":[{"ID":437,"post_author":"1","post_date":"2021-11-04 14:49:05","post_date_gmt":"2021-11-04 13:49:05","post_content":"","post_title":"Sweden","post_excerpt":"","post_status":"publish","comment_status":"closed","ping_status":"closed","post_password":"","post_name":"sweden","to_ping":"","pinged":"","post_modified":"2021-11-05 08:57:16","post_modified_gmt":"2021-11-05 07:57:16","post_content_filtered":"","post_parent":0,"guid":"http:\/\/scom-schibsted-com-develop.seals.schibsted.pl\/?post_type=location_post&p=437","menu_order":0,"post_type":"location_post","post_mime_type":"","comment_count":"0","filter":"raw"}],"desc":"Albert was founded by Salman Eskandari and Arta Mandegari and is a service that helps educate children in math. The app provides individualised and tailored tutoring enabled by AI.","landing_page":"","button_url":"","button_label":"","is_static":false,"locationIDs":[437]},{"ID":1367,"post_author":null,"post_date":"2018-07-18 10:33:01","post_date_gmt":"2018-07-18 10:33:01","post_content":"","post_title":"Servicefinder","post_excerpt":"","post_status":"publish","comment_status":"closed","ping_status":"closed","post_password":"","post_name":"servicefinder","to_ping":"","pinged":"","post_modified":"2022-05-20 10:08:06","post_modified_gmt":"2022-05-20 08:08:06","post_content_filtered":"","post_parent":0,"guid":null,"menu_order":79,"post_type":"brand_post","post_mime_type":"","comment_count":"0","filter":"raw","target_id":"servicefinder1367","logo":"https:\/\/static.schibsted.com\/wp-content\/uploads\/2018\/07\/18103136\/Screen-Shot-2018-07-18-at-12.29.14-300x75.png","alt":"","url":[["https:\/\/www.servicefinder.se","www.servicefinder.se"]],"title":"Servicefinder","subtitle":" Founded: 2006 ","location":" Schibsted invested: 2011 ","country":[{"ID":437,"post_author":"1","post_date":"2021-11-04 14:49:05","post_date_gmt":"2021-11-04 13:49:05","post_content":"","post_title":"Sweden","post_excerpt":"","post_status":"publish","comment_status":"closed","ping_status":"closed","post_password":"","post_name":"sweden","to_ping":"","pinged":"","post_modified":"2021-11-05 08:57:16","post_modified_gmt":"2021-11-05 07:57:16","post_content_filtered":"","post_parent":0,"guid":"http:\/\/scom-schibsted-com-develop.seals.schibsted.pl\/?post_type=location_post&p=437","menu_order":0,"post_type":"location_post","post_mime_type":"","comment_count":"0","filter":"raw"}],"desc":"Servicefinder is the leading marketplace for services, connecting consumers who want to get a job done with local professionals who want to take on more work. The marketplace has over 100 categories, mainly within construction and household services. The company was founded by Jeffrey Singh, Vishal Nanda och Aleksandar Goga.","landing_page":"https:\/\/schibsted.com\/servicefinder\/","button_url":"","button_label":"","is_static":false,"locationIDs":[437]},{"ID":1358,"post_author":null,"post_date":"2018-07-18 10:31:12","post_date_gmt":"2018-07-18 10:31:12","post_content":"","post_title":"Bytbil","post_excerpt":"","post_status":"publish","comment_status":"closed","ping_status":"closed","post_password":"","post_name":"bytbil","to_ping":"","pinged":"","post_modified":"2022-03-29 15:52:48","post_modified_gmt":"2022-03-29 13:52:48","post_content_filtered":"","post_parent":0,"guid":null,"menu_order":80,"post_type":"brand_post","post_mime_type":"","comment_count":"0","filter":"raw","target_id":"bytbil1358","logo":"https:\/\/static.schibsted.com\/wp-content\/uploads\/2018\/07\/18102602\/Screen-Shot-2018-07-18-at-12.21.36-e1531910169667-300x191.png","alt":"","url":[["https:\/\/www.bytbil.com","www.bytbil.com"]],"title":"Bytbil","subtitle":"Sweden\u2019s largest marketplace for motor vehicles.","location":"Stockholm, Sweden","country":[{"ID":437,"post_author":"1","post_date":"2021-11-04 14:49:05","post_date_gmt":"2021-11-04 13:49:05","post_content":"","post_title":"Sweden","post_excerpt":"","post_status":"publish","comment_status":"closed","ping_status":"closed","post_password":"","post_name":"sweden","to_ping":"","pinged":"","post_modified":"2021-11-05 08:57:16","post_modified_gmt":"2021-11-05 07:57:16","post_content_filtered":"","post_parent":0,"guid":"http:\/\/scom-schibsted-com-develop.seals.schibsted.pl\/?post_type=location_post&p=437","menu_order":0,"post_type":"location_post","post_mime_type":"","comment_count":"0","filter":"raw"}],"desc":"Bytbil.com is Sweden's largest B2C marketplace for motor vehicles, including cars, motorcycles, motor caravans and trailers from a majority of all the car dealers in Sweden. Since January 2018, Bytbil has been a part of the Blocket family.","landing_page":"","button_url":"","button_label":"","is_static":false,"locationIDs":[437]},{"ID":1749379,"post_author":null,"post_date":"2020-09-29 10:28:09","post_date_gmt":"2020-09-29 08:28:09","post_content":"","post_title":"Rakentaja","post_excerpt":"","post_status":"publish","comment_status":"closed","ping_status":"closed","post_password":"","post_name":"rakentaja","to_ping":"","pinged":"","post_modified":"2022-03-29 15:53:57","post_modified_gmt":"2022-03-29 13:53:57","post_content_filtered":"","post_parent":0,"guid":null,"menu_order":81,"post_type":"brand_post","post_mime_type":"","comment_count":"0","filter":"raw","target_id":"rakentaja1749379","logo":"https:\/\/static.schibsted.com\/wp-content\/uploads\/2020\/09\/29102705\/Rakentaja_logo_rgb-300x65.png","alt":"","url":[["https:\/\/www.rakentaja.fi\/","www.rakentaja.fi\/"]],"title":"Rakentaja","subtitle":"Providing services within construction and renovation","location":"","country":[{"ID":441,"post_author":"1","post_date":"2021-11-02 14:53:11","post_date_gmt":"2021-11-02 13:53:11","post_content":"","post_title":"Finland","post_excerpt":"","post_status":"publish","comment_status":"closed","ping_status":"closed","post_password":"","post_name":"finland","to_ping":"","pinged":"","post_modified":"2021-11-05 08:59:15","post_modified_gmt":"2021-11-05 07:59:15","post_content_filtered":"","post_parent":0,"guid":"http:\/\/scom-schibsted-com-develop.seals.schibsted.pl\/?post_type=location_post&p=441","menu_order":0,"post_type":"location_post","post_mime_type":"","comment_count":"0","filter":"raw"}],"desc":"Finland\u2019s largest online service concentrating on construction and renovation. The site was founded in 1998 and was one of the first websites in Finland to produce content marketing for a wide variety of construction businesses. Today, the Rakentaja family consists of several brands in the housing and gardening market. Rakentaja's mission is to be an essential service for professionals in building and construction and the most important source of inspiration for consumers interested in renovation, gardening and interior design.","landing_page":"","button_url":"","button_label":"","is_static":false,"locationIDs":[441]}]}
Contact us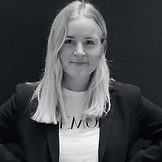 Kajsa Gatenbeck
Investment Manager, Sweden
Christian Horn Hanssen
Investment Manager, Norway