In a company with over 5000 employees, there are many stories to tell and a lot of knowledge to share. Our podcast Schibsted Talks takes you on a journey through the company, talking to different people who share their career stories and industry expertise.
The latest episodes from Schibsted Talks
Getting kids ready for the digital future
We are moving towards an increasingly digital environment. But how should children get the knowledge they need? In this episode, we talked to some of the children in this year's Kids Coding Camp, and Sven Thaulow, Chief Data and Technology Officer, explains why Schibsted arranges these camps.
Listen now
You are the biggest cyber security risk
How many passwords do you need? What's human-centered cyber security? And how do we protect our journalists that work in high-risk locations? These are just some of the questions that get answered in this episode when we talk to Einar Otto Stangvik, Security Chief at VG, Kasper Brandenburg, Site Operations in Schibsted Denmark, and Knarik Avetisyan, Security awareness & compliance specialist.
Listen now
Public policies, lobbying and regulations - the why, how and wow!
How does a small team of public policy experts manage to make their voice heard in order to influence proposals for new regulations and make an impact within an ever-changing tech, media, and political environment? Tune in and gain insights into the exciting work our experts Petra Wikström, Director of Public Policy, and Anna Sööder, Public Policy Specialist, do every day
Listen now
Explore Schibsted's Product, Tech and UX festival!
What happens when you put 1400 tech people across five different countries together for three days? The keywords are inspiration, creation, hackday and fun! Join us as Magnus Tholin, Community Manager, and Agnieszka Steczkiewicz, Project Manager, lets us inside one of our main events, the Schibsted PTX festival.
Listen now
Is re-commerce the golden ticket to a more sustainable future?
Is it possible to maintain growth and profitability without going green? The answer is clear, according to Cathrine Laksfoss, CEO, Schibsted Ecommerce & Distribution, and Håkon Høst Brunsell, Ecommerce Director. Learn more about re-commerce and why Schibsted believes it is important in order to secure a more sustainable future.
Listen now
Metaverse a buzzword or a game changer?
Are you also curious to find out what the metaverse really is? Is it just a buzzword or will it revolutionize the way the world works? Anders Grimstad, Head of Tech experiments at Schibsted, talks about this very hot topic. Also, editor Ann Axelsson talks about the Schibsted Future Report, our annual outlook on trends within tech, people and business.
Listen now
Journalism in wartime
How is it to report from a war zone? Gina Grieg Risnæs from Aftenposten takes us to the front lines in Ukraine. We also talk to Martin Schori from Aftonbladet, who brings us inside the newsroom and explains how they manage to navigate through a flood stream of fake pictures and propaganda reports.
Listen now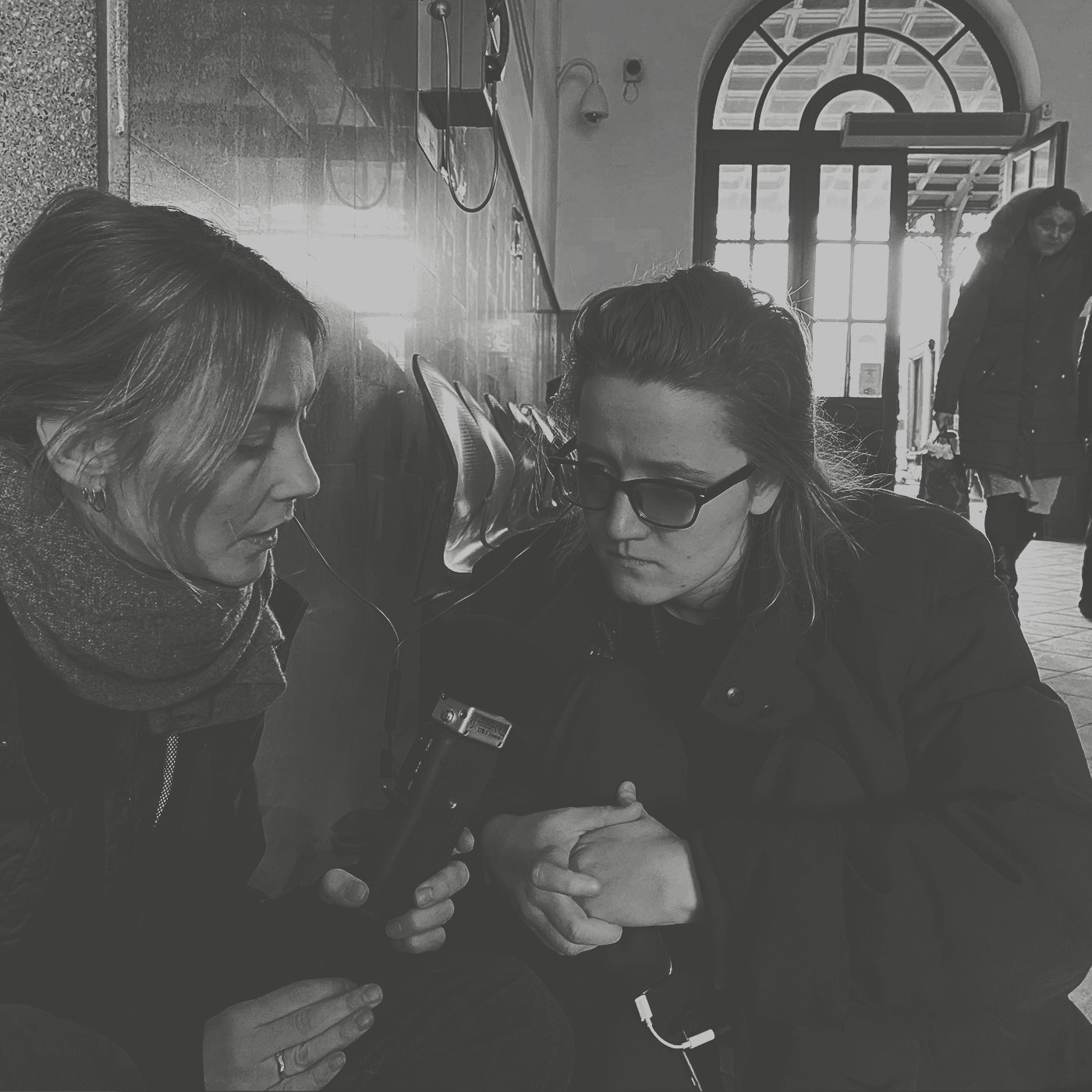 Time to close the gender gap in tech
With tech companies influencing the direction of humanity and creating the solutions of the future, diversity is crucial, but we still have too few women working within these companies. So how do we close the gender gap in tech?
Listen now
Content is king
With more devices, channels, and platforms, content marketing has exploded. Lotta Tjulin Thörnqvist, Creative Manager at Schibsted Brand Studio, and Mikaela Folkestad, CEO at Schibsted Partnerstudio, share their insights about new trends, campaigns and let us know the secret behind what content marketing can do that ordinary advertising can't.
Listen now
The benefits and risks of artificial intelligence
How can AI increase the quality of our journalism? And how do we cope with the eventual risks of artificial intelligence? Tune in and gain knowledge and insights from our experts, Björn Jeffery, tech columnist at Svenska Dagbladet, and Agnes Stenbom, Responsible Data & AI Specialist at Schibsted.
Listen now
What is the deeper purpose of Schibsted`s investments?
Why is Schibsted investing in so many startups, other than just good return on capital? And out of all the fintech companies that Schibsted are stakeholders in – who has the best potential to become a shining star? This week's guest is Dan Ouchterlony, EVP Financial Services, and Venture.
Listen now
Our host Hugo Rehnberg
Hugo is the editor of SvD Perfect Guide and one of Sweden's most entertaining columnists. In addition to his long career as a writer, he has also been building and running various forms of media companies – with a burning interest in publishing, tech and any form of entrepreneurship that makes the world a better place.
Read more