It has happened several times over the last year: former Schibsted employees decide to return to the company after a period of working for another company. 
The best-known example is Kristin Skogen Lund, who was CEO of Aftenposten from 2007 until 2010. She returned to Schibsted as the new group CEO in November 2018 after top-level management positions in Telenor and Confederation of Norwegian Enterprises. 
But she is far from the only "Schibsted boomerang".  In almost all Schibsted locations there are employees who start their second career in the group. 
What motivated them to come back? 
What did they miss in Schibsted when working for other companies?
We asked ten Schibsted boomerangs from Oslo, Stockholm, Krakow and Gdansk.
---
Malin Langtvet
Manager Corporate FP&A and Investor Relations Officer, Schibsted, Oslo
My Schibsted career
I started in 2014 as International Business Controller in Schibsted Classified Media, the marketplaces division. Later I had a similar role in Schibsted Norway. 
I resigned in 2018 – and worked for Nordic Choice Hotels for 1 ½ year. I returned to Schibsted in August last year, in the Financial Planning and Analysis team in the news media division. Lately, I moved to a new role as Manager and Investor Relations Officer in the Corporate Financial Planning and Analysis team. 
Why I returned to Schibsted
Being away from Schibsted made me realize what is important for me in the workplace. 
For me it is primarily two things:
Firstly, the people and the work environment. People are just wonderful in Schibsted! And it motivates me to have so many talented colleagues around me. An added benefit is that my role on group level involves working daily with colleagues across divisions, functions and Schibsteds' different brands. 
Secondly, I have great opportunities to develop myself professionally in Schibsted. It is cool to see how Schibsted, with its history dating back to 1839, can be so innovative and forward-leaning. This, and the fact that Schibsted consists of a broad variety of brands and types of companies, opens up many possibilities for me as an employee. 
I do not regret leaving Schibsted. I gained a lot of great experience, and after returning it is much clearer for me why I enjoy working here. I am very proud to work for Schibsted!
Three words about Schibsted
People. Change. Pride.
---
Tobias Waldefeldt Lindner 
Head of Creative Editorial in Schibsted Brand Studio, Stockholm
My Schibsted career
I started in 2000 as a journalist in Aftonbladet. Later I moved on to different editorial management positions. 
In 2015 I started working for Schibsted Brand Studio, where I was head of content.
I resigned from Schibsted in 2018 to build a new content marketing agency. I returned one year later in March 2019, as Head of Creative Editorial in Schibsted Brand Studio.
Why I returned to Schibsted
I found that the grass was not greener on the other side. I missed the people here, the strong brands and the opportunity to create unique solutions that actually make a difference.  
And, from the outside, it became even more obvious how Schibsted really is a leader in the industry when it comes to developing and analyzing content. 
I learned a lot during my year outside Schibsted, and I dare to say that my experiences from building a start-up and establishing a new brand in the market make me a better employee for Schibsted. 
Three words about Schibsted
Warm. Forward-leaning. Winner culture
---
Mette Krogsrud
Chief People and Corporate Affairs Officer, Schibsted, Oslo
My Schibsted career
I started in Schibsted in 2005 as Head of Talent Development. In the beginning, there were only 2 people working with organizational development. When I left five years later, we were nearly 40, including the team working on «continuous improvement» projects across the group. 
I worked for other companies from 2010 until 2019, mostly as the manager of Korn Ferry Norway.  It was very exciting, interesting and fun, and I had no plans of leaving. But then Kristin (Skogen Lund, Schibsted's CEO) called and asked me to come back. 
Why I returned to Schibsted
I always had a special eye for Schibsted, even after I left. It is a company I really care about. Put simply, Schibsted has a special vibe that you do not find in other big companies, which became even clearer to me working as a consultant for many companies. There are just so many fantastic people in Schibsted!
My new role in Schibsted is exciting and challenging.  As a part of the group executive team, I have a more holistic view than before. But I am also humble for the task of Schibsted's new management – to form a new chapter in Schibsted's history. 
I have been surprised by how much feels the same in Schibsted. A lot has happened, of course, but many of the great people are still here. 
One thing has changed for the positive: There is a stronger willingness to collaborate across the group and the brands today. That is very good!
Three words about Schibsted
Forward-leaning. Engaged. Talent-rich.
---
Rafał Kański
Software engineer, Schibsted Tech Polska, Gdansk
My Schibsted career
I worked for three years as a software engineer for Schibsted Tech Polska in Krakow – from 2014 to 2017. During this time I worked with both Fædrelandsvennen and Stavanger Aftenblad. 
I then left the company and returned in September 2019 to work for Schibsted in Gdansk. 
Why I returned to Schibsted
I really like the culture in Schibsted, especially that it enables a good work-life balance. There are so many different teams and always helpful colleagues to ask if I have challenges. People are eager to help each other. 
I also like the flat structure. I can have a big influence on the projects I work on, and my ideas are always taken into account by the rest of the team.
I moved from Krakow to Gdansk to avoid the air pollution and to be close to the sea. I worked for a Slovenian software company for a couple of years before I returned to Schibsted.
Three words about Schibsted
People. Culture. Technology
---
Hilde Gammelsæter
Head of Marketing, VG, Oslo
My Schibsted career
I started as a Key Account Manager in VG Multimedia AS in 2005, in the commercial department.  Over the next 12 years I grew into new exciting and different roles in VG, working with some of the biggest advertisers in the market, including being Product Manager for content marketing and Head of Agency Relations.
I left in 2017 to become Client Service Director in a leading media agency called Starcom and returned to Schibsted in January 2020 as Head of Marketing in VG. 
Why I returned to Schibsted
VG is one of the strongest brands in Norway. A big part of my motivation for returning is the core of the VG brand and the culture: The people, the enthusiasm, the energy – and of course VG's role in society. I am proud to be a part of a company with such an important purpose.
For me it has been like returning home with valuable experience from the agency-side. I am happy I made the choice to expand the opportunities outside VG for a period because the experience gave me the chance to come back and lead the marketing department in VG, one of the most exciting jobs for at Marketer in Norway.
A noticeable change since my last period is that the Schibsted brand is more visible and has a clearer role, which to me seems very positive. Schibsted is like a power engine behind many brands, and we are lucky to have such power and synergies backing us up. I am impressed by how Schibsted is working on knowledge-sharing to create synergies between the different companies. It is truly professional. 
Three words about Schibsted
Innovation. Community. Speed.
---
Ben Graham
Chief Product Officer, Data & Tech, Oslo
My Schibsted career
I worked as a product director for Yahoo in California for several years. But then my Norwegian wife and I decided to relocate our family to Norway and I found Schibsted when googling technology companies in Oslo. 
I started in Schibsted in 2016 as VP Products for what was then called common components.  Two years later I left to join a software-as-a-service company in Oslo. 
When I heard about the "new" Schibsted and its emphasis on using data, I decided to reach out again to my old employer. I returned in August 2019, now as Chief Product Officer in the central Data & Tech unit. 
Why I returned to Schibsted
I decided to come back because I have a strong belief that Schibsted, with its amazing strong brands, can offer something to consumers and advertisers that is bigger than the sum of its parts. This can happen through utilizing our joint data capabilities – and that is what I get to work on in this position. 
It also inspired me that Schibsted's executive management team so clearly expressed that they want the group to be more data-driven. 
I also assume that the "new" Schibsted – concentrating in the Nordics – will have a clearer focus on what the brands shall achieve together. 
Three words about Schibsted
Do more together!
---
Pernilla Ericson
Editorial opinion writer, Aftonbladet, Stockholm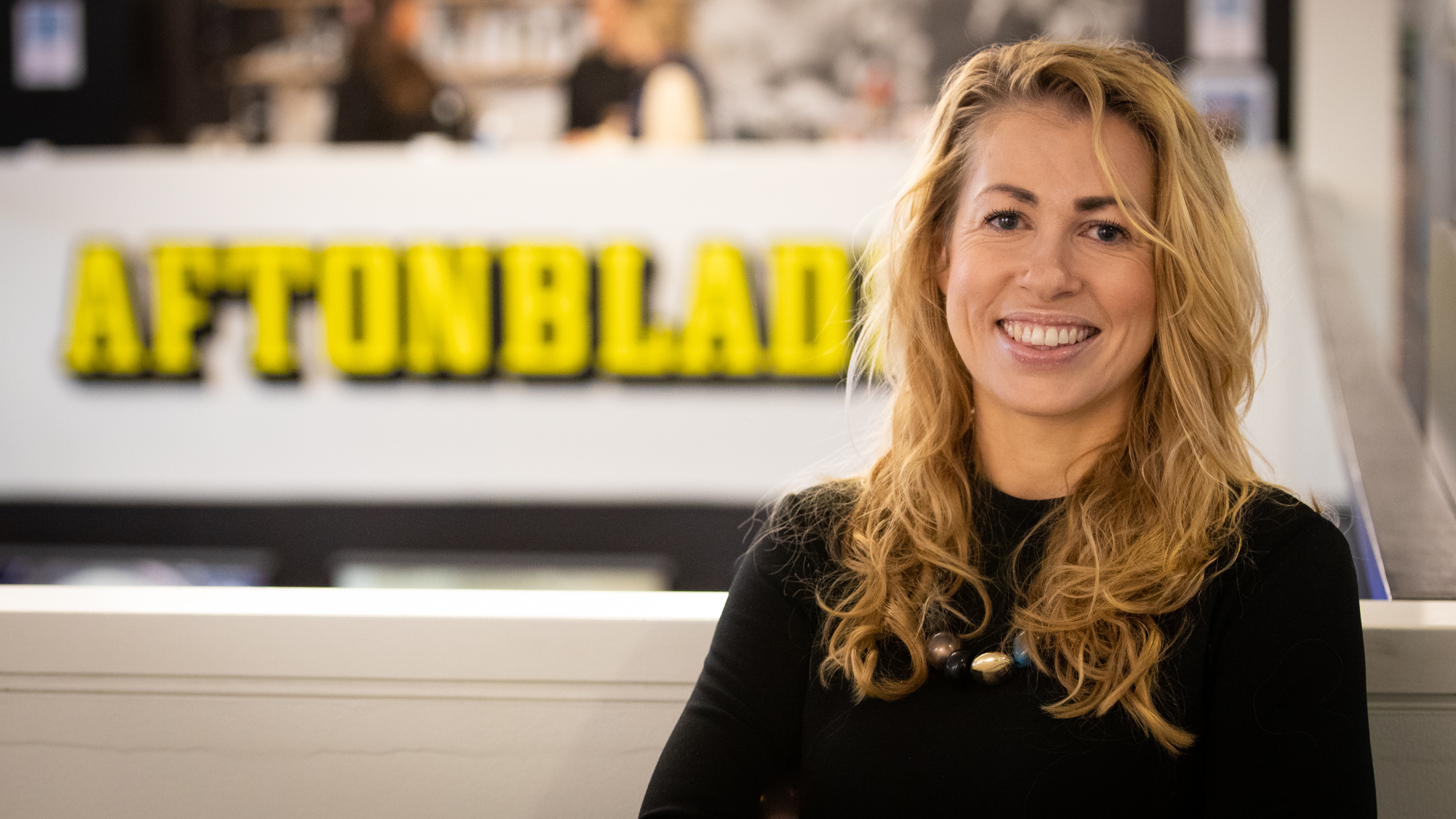 My Schibsted career
I started as a journalist in Aftonbladet in 2007.  I was part of a group that produced content marketing content for female readers. Later I took on different management roles in the newsroom, including working with the city guide "Alt om Stockholm". 
In 2014 Aftonbladet had to cut costs, and I decided to apply for the redundancy package. 
I returned to Aftonbladet in June 2018 as an editorial opinion writer.
Why I returned to Schibsted
From the very first day, I was inspired by Aftonbladet as a place to work. This company has a lot of energy and a forward-leaning culture. I have many friends here as well, and among the female reporters there was always a feeling of sisterhood. 
There were three main reasons I decided to come back. 
First of all, I missed Aftonbladet. Also, I was curious about how the Me Too movement had influenced the culture. It is not a secret that Me Too had a strong impact on Aftonbladet. Finally, I was very tempted by the opportunity to write about climate issues and diversity on such a big platform. 
Coming back has been both fun and challenging. Actually, it did not feel like I had been away at all! But the culture has changed a bit – for the better. It is more open and less hierarchical than before – and that is good! 
Three words about Schibsted
Creative. Brave. Moving.
---
Artur Glier
Software engineer, Schibsted Tech Polska, Krakow
My Schibsted career
I started in Schibsted Tech Polska in 2014 in what at the time was called the Swedish department. I was an Android developer – and worked on several of Aftonbladet's niche apps, such as Klart and Viktklubb. 
In 2018 I resigned to work for a start-up company in Krakow.
I returned to Schibsted after only four months. Now I am an Android developer for the TV.nu team in Schibsted Next. 
Why I returned to Schibsted
It turned out that the start-up company I joined had huge challenges and had to close down. 
Then I saw the opening in Schibsted and based on my experience, I could not think of a single company with a better culture. I was also tempted by the chance to start in a completely new team in the same company. 
It was really a nice and interesting experience to come back. And the best part was to see that everyone was happy that I returned! 
Schibsted is a great company to work for. I have never before worked in a company with so many people I like. It is also a good thing that you get a chance to work with many different teams and products. 
Three words about Schibsted
Work. Life. Balance. 
---
Åsa Erlandsson
Investigative reporter, Svenska Dagbladet, Stockholm
My Schibsted career
I started as a journalist in Aftonbladet in 1999 and worked there until 2006. For a young reporter, it was the best school there is. 
I returned in January 2020 – now as an investigative reporter in Svenska Dagbladet. 
Why I returned to Schibsted
There is no better profession than to write! And now I will do it for a quality newspaper like Svenska Dagbladet, which has a lot of exciting editorial initiatives.  Working for Aftonbladet was fun – and this position lets me try the other leg of Schibsted's newspaper business in Sweden. 
I worked for different professional magazines during my years away. But now my newspaper heart is beating again!
It is fun to be a neighbour to my former employer. The other day I met my old boss in Aftonbladet by the coffee machine, for instance. 
I notice that the newsrooms are slimmer these days. But the culture is also more dynamic. And nobody smokes in the newsroom anymore. The beer vending machine is also gone.
Three words about Schibsted
Friendly. Quality. Diva-free.
---
Łukasz Blacha
Software engineer, Schibsted Tech Polska, Krakow
My Schibsted career
I started in Schibsted Tech Polska in 2015 in a team that developed niche products for VG. 
I left in May 2017 – and returned to the same team less than one year later.
Why I returned to Schibsted
Schibsted made me feel good when I left. It was treated as a normal thing and I was invited to return later if I wanted to. I felt included in the Schibsted community – even when resigning from the company. 
Initially, I didn't think it was a good idea to return after such a short time. But my former manager reached out to me and suggested I come for an informal coffee in the office. I had one issue that held me back, but Schibsted came with an offer that solved it. I was really surprised. Until then I hadn't thought about coming back for real. 
Starting in Schibsted again was like returning from a vacation. I received a very warm welcome. I almost felt it was too much. And, of course, it took me a very short time to be up to speed with everything again. 
Three words about Schibsted
Feels like home.
---
Would you like to work for Schibsted?
It takes great people with big ideas to create products and services that push boundaries and rethink entire industries.