Join our journey!
You may have heard about – and quite likely used – one or several of our brands and services that are empowering people every day. What sets us apart from many other companies focusing on tech is our very clear purpose of working with services that truly make an impact. We are empowering people in their daily lives, and we are working to protect democracy through our media services, which is an important reason for many technologists to want to work at Schibsted. 
Explore your opportunities
We are always looking for new superheroes within tech, product and UX. Find your place here.
notificationsCreate Alert
Upcoming events
Schibsted Tech Talk – Security and AI
We have close to a billion monthly visits on the Schibsted websites (such as Aftonbladet, SvD, Blocket and Lendo), but how do we make sure that our services and products are secured? And how do we protect our journalists, both physically and digitally? We will also talk about how Schibsted uses AI to empower its brands. A recent example is OpenAI Whisper, which enables exciting applications like video subtitling, interview transcription or podcast analysis.
How we recruit
Even though each step can vary from role to role, these are the most common steps our candidates meet during a recruiting process. However, for the same role, the process will always look the same, to ensure that candidates applying for a specific role go through the same process and are assessed on the same grounds. The process is as much for our candidates as they are for us, so you can expect to get to know us well along the way.
Read more
The importance of having a strong product & tech community
My name is Sven Størmer Thaulow and according to my long title I work as the Chief Data and Technology Officer at Schibsted. I would like to take 5 minutes of your time to tell you about the product & tech community at Schibsted and how we work to keep it strong and competent for years to come...
Read more
Sustainability and inclusion in Schibsted
Schibsted Talks - Our podcast
Are you also curious to find out what the metaverse really is? Is it just a buzzword or will it revolutionize the way the world works? Anders Grimstad, Head of Tech experiments at Schibsted, talks about this very hot topic. Also, editor Ann Axelsson talks about the Schibsted Future Report, our annual outlook on trends within tech, people and business.
Listen now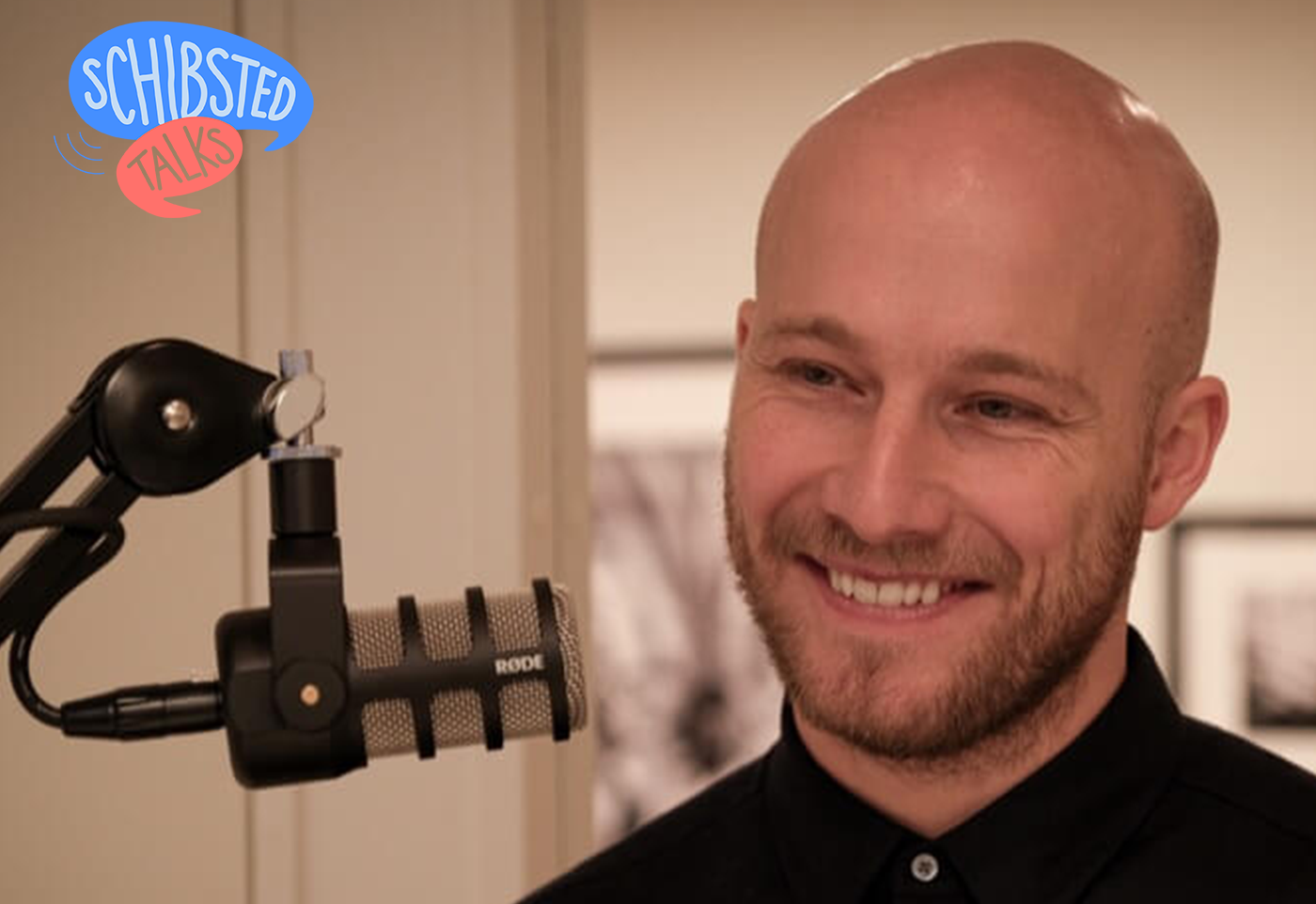 What does it mean to work at Schibsted
Schibsted's Product, Tech and UX festival
Join us as Magnus Tholin, Community Manager, and Agnieszka Steczkiewicz, Project Manager, lets us inside one of our main events, the Schibsted PTX festival.